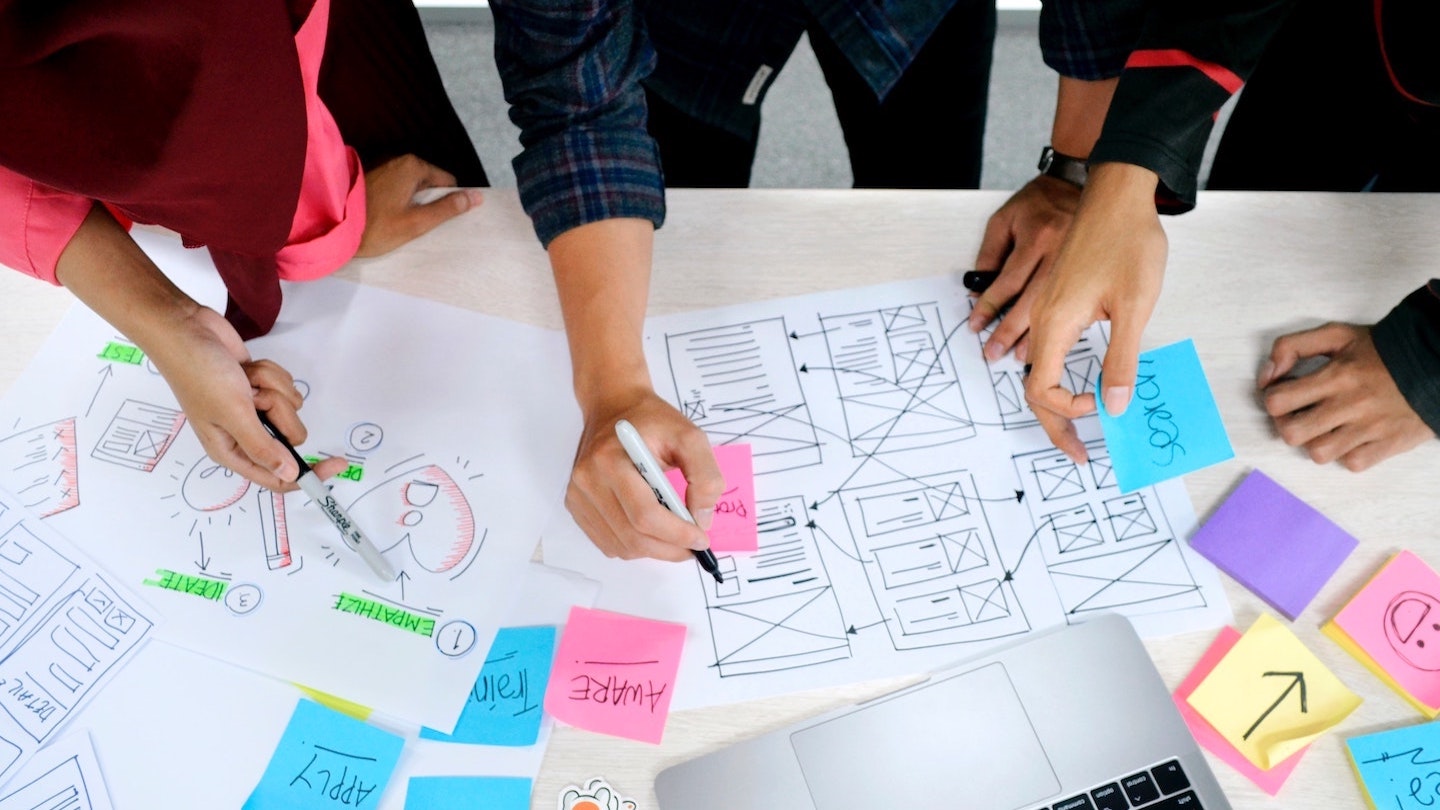 High-value content generation and careful planning are essential for developing a successful website.
A lot of research goes into creating quality content. Between social media posts, blog posts, and conversion-oriented content, it can be overwhelming to try and keep track of it all.
That's where content planning tools play an essential role.
These tools organize and streamline content creation and facilitate an effective content strategy for your business or site.
Creating a comprehensive content plan is crucial because you want your content to be scalable, repeatable, and effective in converting customers.
Here are 10 of our favorite content planning tools.
Benefits of Using Content Planning Tools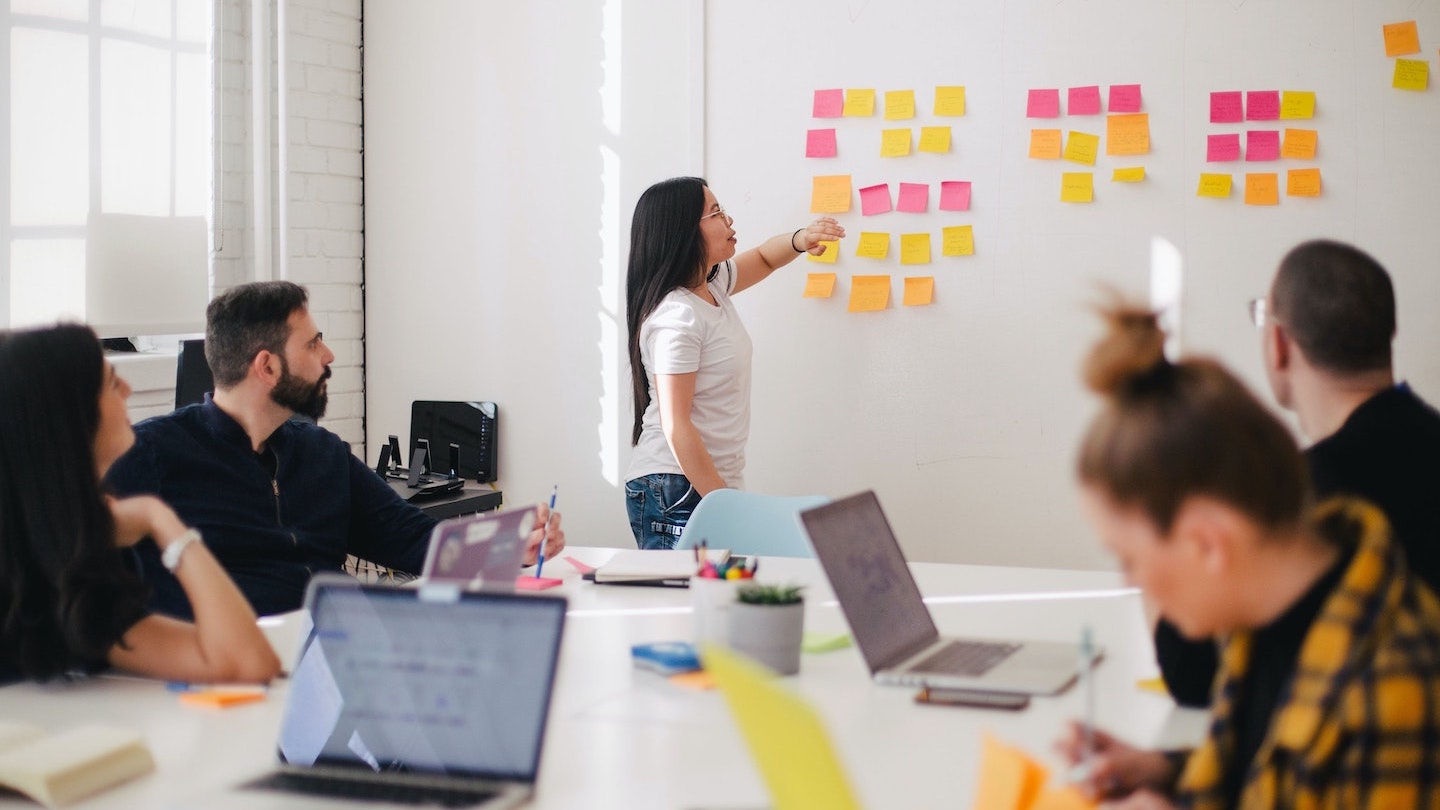 Consistency
Consistency is just as important as quality.
Having set deadlines and plans are important for keeping consistency, especially when multiple parties are involved in the content creation process.
Engagement will drop off if you put a lot of effort into content pieces that are pushed out all at once. Consistency keeps your audience engaged and keeps content relevant.
Plugging keyword gaps
Planning tools make it easy to find keyword gaps in your content plan. Generate ideas for content you may not have thought of but know your audience will love.
Content planning tools make it easy to find ranking opportunities and ensure your content targets high-value and niche keywords.
A solid content strategy guides the customer down the appropriate funnels for conversion.
Effective planning tools help acquire new customers by plugging keyword gaps and increasing content discoverability.
Avoiding future mistakes
Content planning tools allow teams to view the total scope of a project or campaign. Mapping out content creation on a macro level helps a business spot technical challenges before they happen.
Using these tools collaboratively helps avoid mistakes like:
Not having various forms of content. Different types of content are required to keep your audience engaged. If your strategy is ignoring video content or is lacking in calls to action, you'll be able to address these gaps early on.
Not researching appropriate target audiences and what they want. Utilize these tools to learn who you want to reach and how to reach them effectively. Developing a content calendar that won't engage and convert high-quality leads is a massive waste of time and resources.
Not being able to prioritize content. Planning a multi-pronged strategy or campaign can be overwhelming. Organize and streamline content to meet strategy goals.
Not making high-value content. Don't make content just for the sake of producing content. Churning out a massive quantity of low-quality stuff will hurt your brand in the long run.
Best content planning tools
#1 CoSchedule: Best for marketing content planning
CoSchedule is one of the most popular software options for mid-market and enterprise marketing teams. It's user-friendly and has a clean, appealing drag-and-drop UI.
It offers a free basic Marketing Calendar that lets you visually organize your content and share it with collaborators.
Other features include an optimized headline generator and social media scheduling.
CoSchedule has some issues and limitations when it comes to its scheduling feature. The main critique is that users often have to publish directly on their site or app of choice because CoSchedule doesn't integrate properly.
The CoSchedule Marketing Calendar is free forever with unlimited projects and content. The Pro plan is $29/month/user and includes the Marketing Suite with unlimited social media publishing, bulk scheduling, and team collaboration capabilities.
#2 Notion: Best for project management & workplace centralization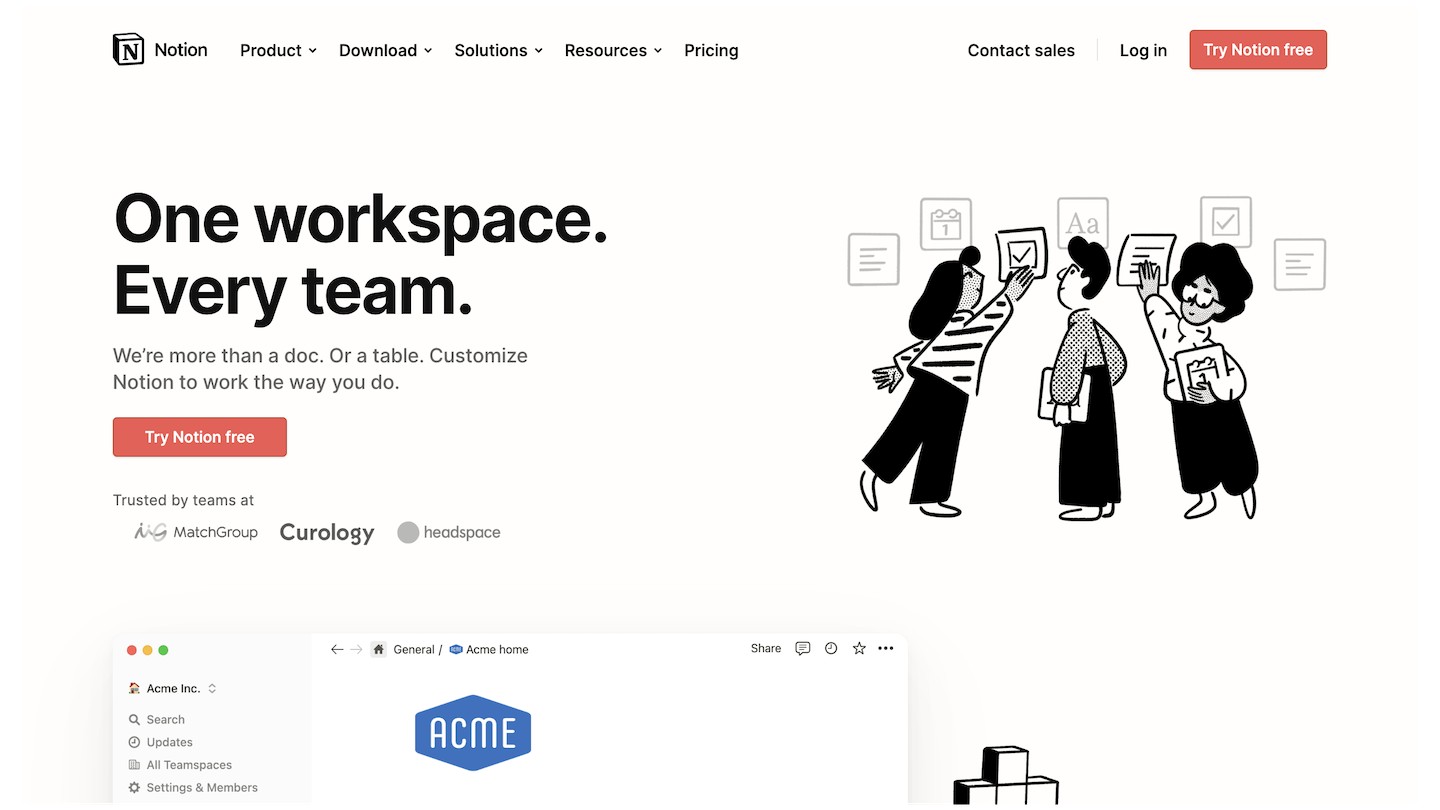 Notion is a powerful, affordable productivity tool that makes collaboration and project management easy.
You do pretty much all of the initial populating, but there are tons of ways to customize workspaces and flows, including Kanban boards, calendars, and sheets. Hashtags and captions can be tracked to monitor team productivity and task completion.
Depending on what you want to get out of the software, there can be a steep learning curve compared to Notion's competitors. Also, Notion doesn't let you schedule content or post directly to your social accounts.
The Personal plan is free and comes with unlimited pages and sharing with up to 5 guests. Personal Pro, best for power users, is $4/month. The Team plan is $8/month and offers a collaborative workspace. There's an Enterprise plan for companies that need more controls and support.
#3 Trello: Best for flexible work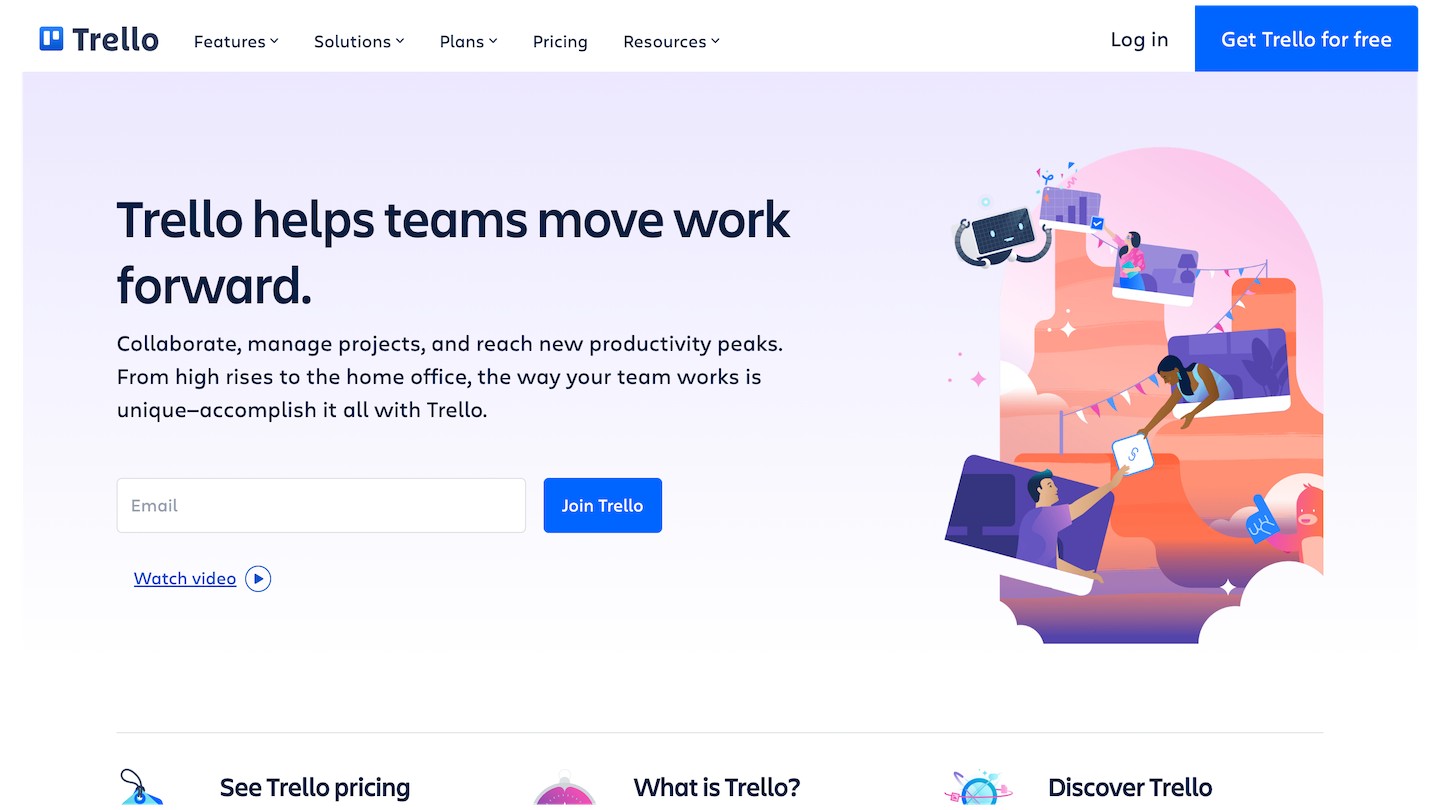 With its straightforward Kanban board setup, Trello is one of the most accessible and affordable content planning platforms on this list.
Setting up a board for brainstorming, content creation, and managing a content calendar is super easy. Move cards between different boards, assign tasks, and track progress with its user-friendly interface.
Trello is best for individuals or small teams. Its simplicity is a plus for many, but it can't handle complex use cases. Larger businesses that wish to scale their content strategy should consider more powerful tools like Asana or Airtable.
Trello offers a free plan with up to 10 boards per Workspace and 250 monthly Workspace commands. Standard is $5/month per user and is best for small teams that need to scale collaboration. Premium is $10/month per user and caters to teams that need to manage multiple projects and utilize all Workspace views.
#4 Monday.com: Best for launching marketing campaigns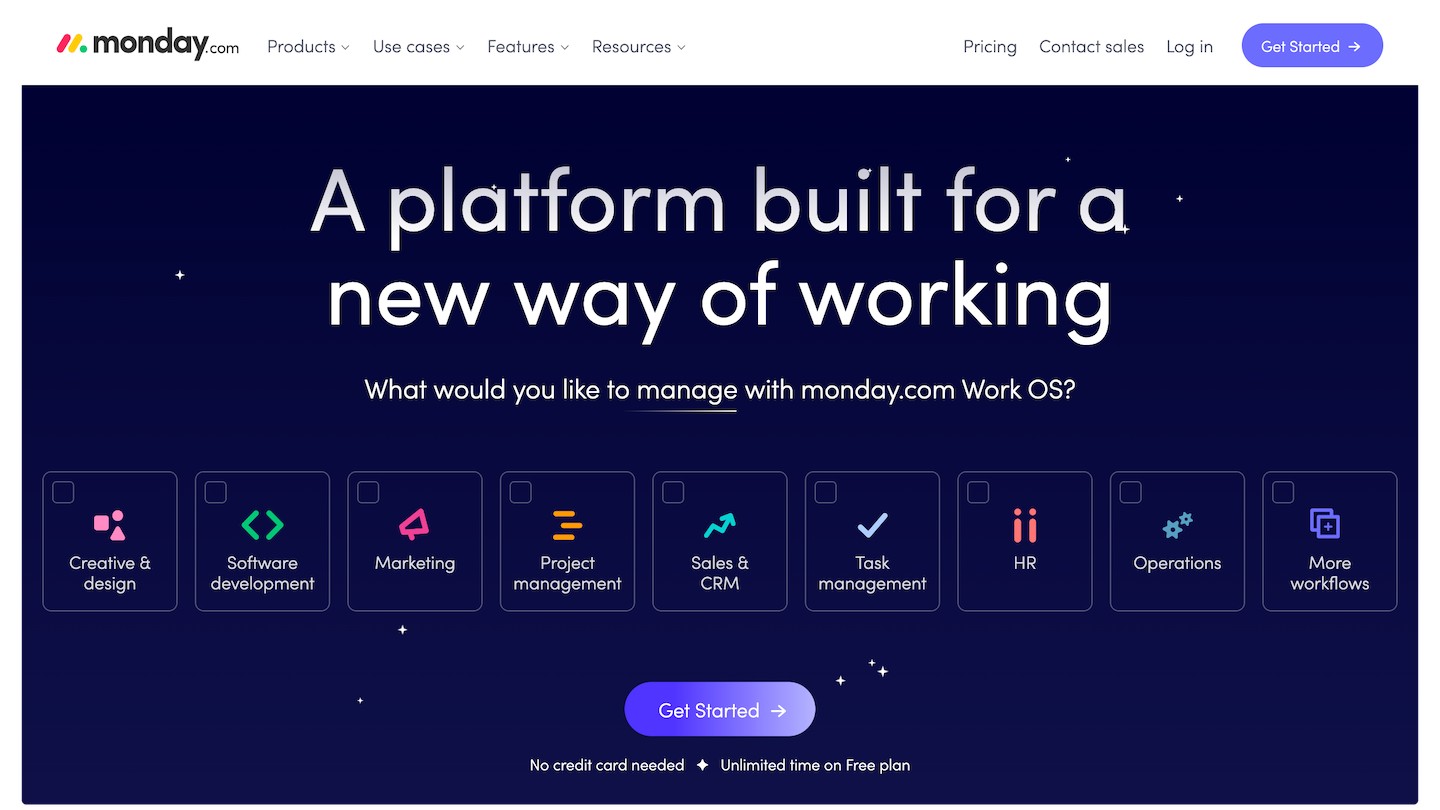 Monday.com is a comprehensive project management platform that offers marketing software.
It's best for planning and launching high-level content strategies and marketing campaigns. Clean templates make it easy to create streamlined content calendars and Kanban boards.
It's great for teams because it's easy to track progress and communicate with people who may be behind on a task. The interface makes it easy to unify individual workflows and visualize goal-setting. Monday.com integrates with other tools like Trello and Slack.
The features are great for high-level team management, but details and communications can get lost in the mix.
Monday.com has a free-forever Individual plan for up to two users. Basic is $8/month/user and has unlimited items and one dashboard. Standard is $10/month/user and gets you automations and integrations. Pro is $16/month/user and is best for larger teams and more complex workflows.
#5 Asana: Best for setting content planning goals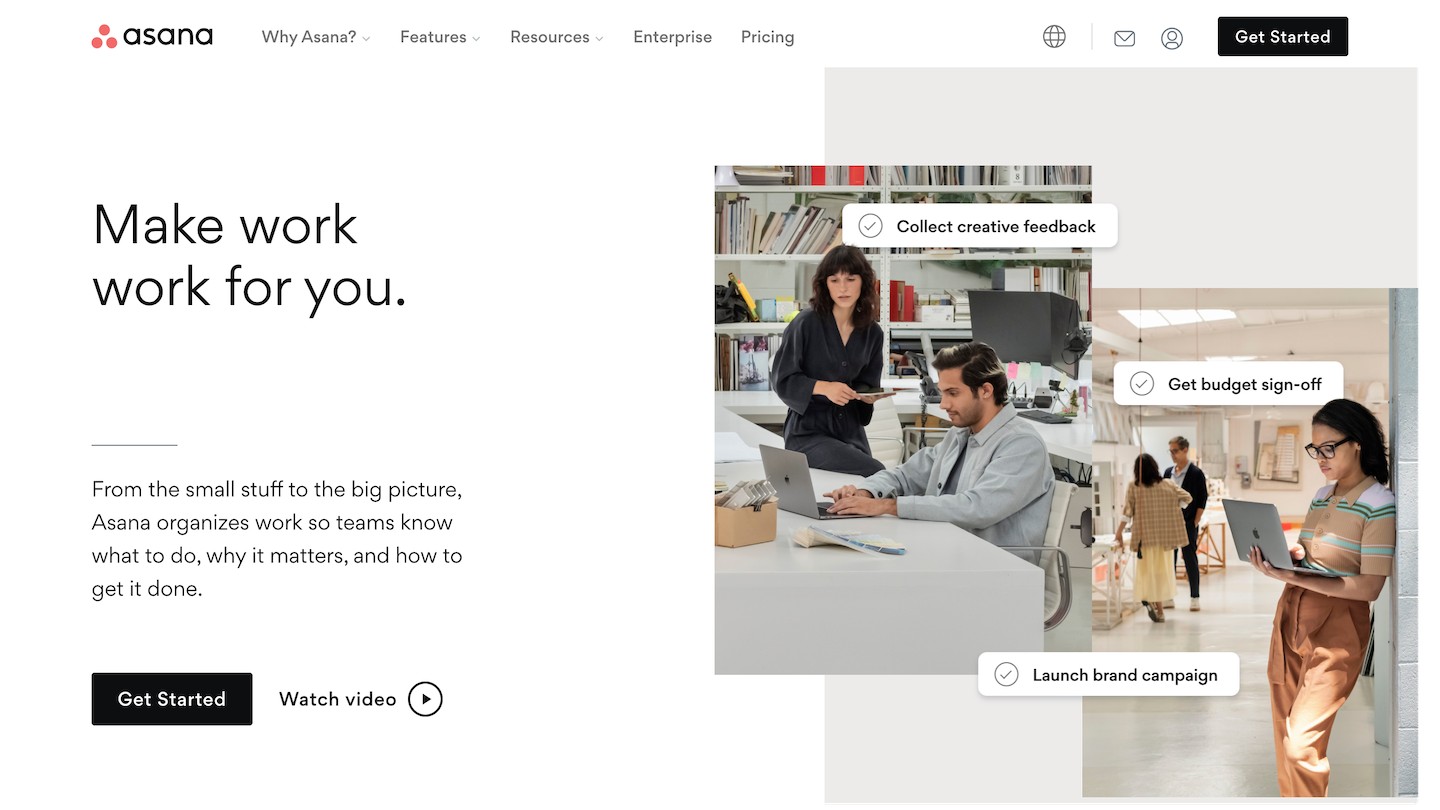 Asana is one of the most popular content management platforms on the market.
The Goals feature makes it easy to prioritize and track the progress of large-scale content strategy goals. In addition, subgoals can be utilized to create supporting projects and tasks.
The Calendar feature is a great way to keep everyone on the same page and keep on top of your team's content approval workflow. There's even the option to create detailed content briefs.
Navigating the Asana interface can be confusing for new users, and configuration can be time-consuming. Since Asana is an internal team tool, it doesn't integrate with socials or have scheduling capabilities.
Asana offers a solid free Basic plan with unlimited file storage, various project view capabilities, and integrations for up to 15 users.
Paid subscriptions are on the higher end of the market. Premium ($10.99/month/user) offers more professional features like an admin console and workflow builder. Business ($24.99/month/user) adds advanced integrations, goal pages, and a custom rules builder.
#6 Loomly: Best for social media content management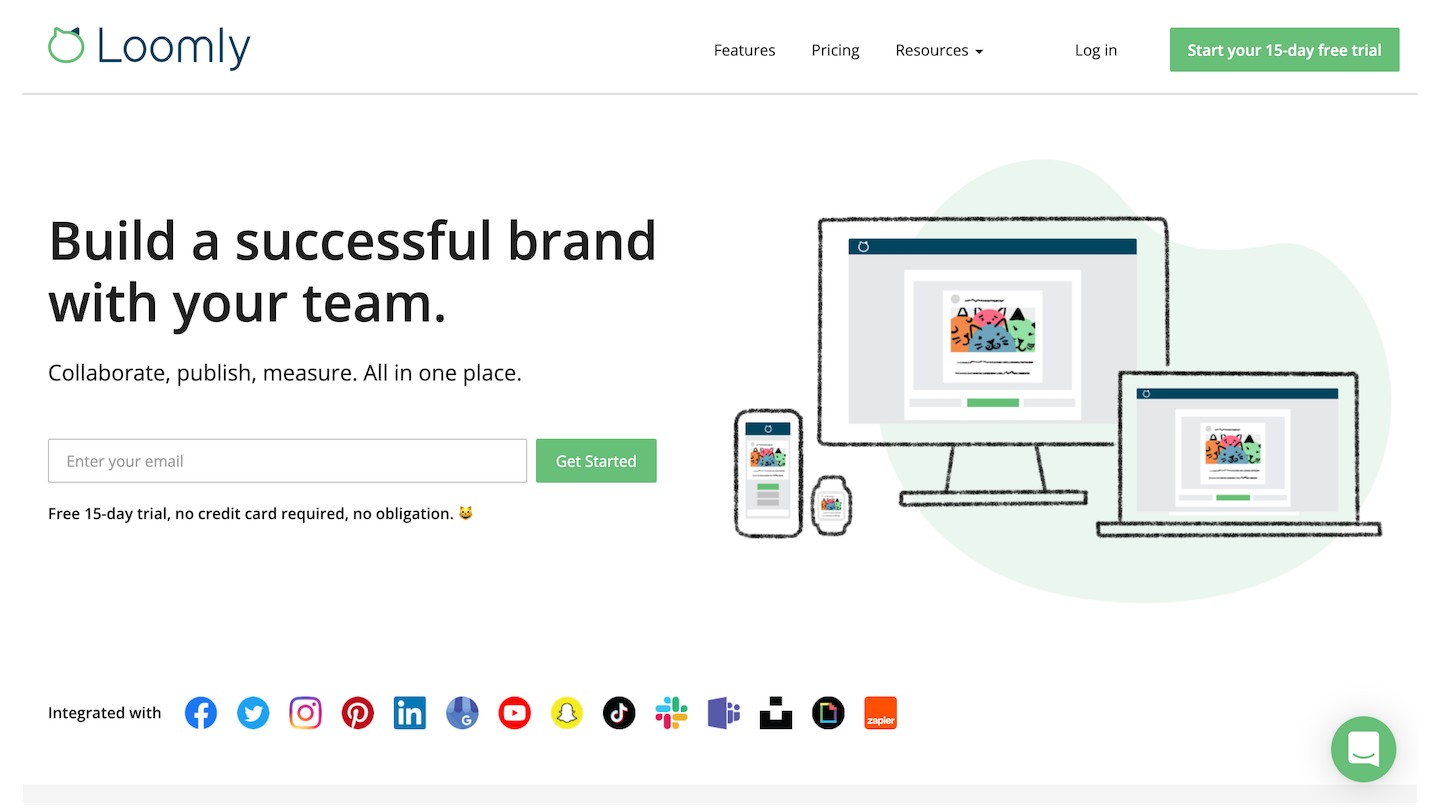 Loomly is one of the best tools for social media marketing teams.
The scheduling feature is a highlight for most users, but teams can also brainstorm, create, and optimize content. The commenting system and version logs make collaboration easy and approval workflows streamlined. Loomly even lets you interact directly with social media comments, messages, and reactions in-platform.
The software's analytics features are lackluster and could be improved. Loomly also doesn't have direct posting capabilities with TikTok and Snapchat, but it sends reminders for manual posting.
Loomly offers a range of paid plans, starting with the Base plan at $26/month, which includes core features for 10 social accounts. Plans then go from the Standard plan ($59/month) to the Premium plan ($269/month), with more features and social accounts added at each level.
#7 ContentCal: Best for planning social content through Adobe Express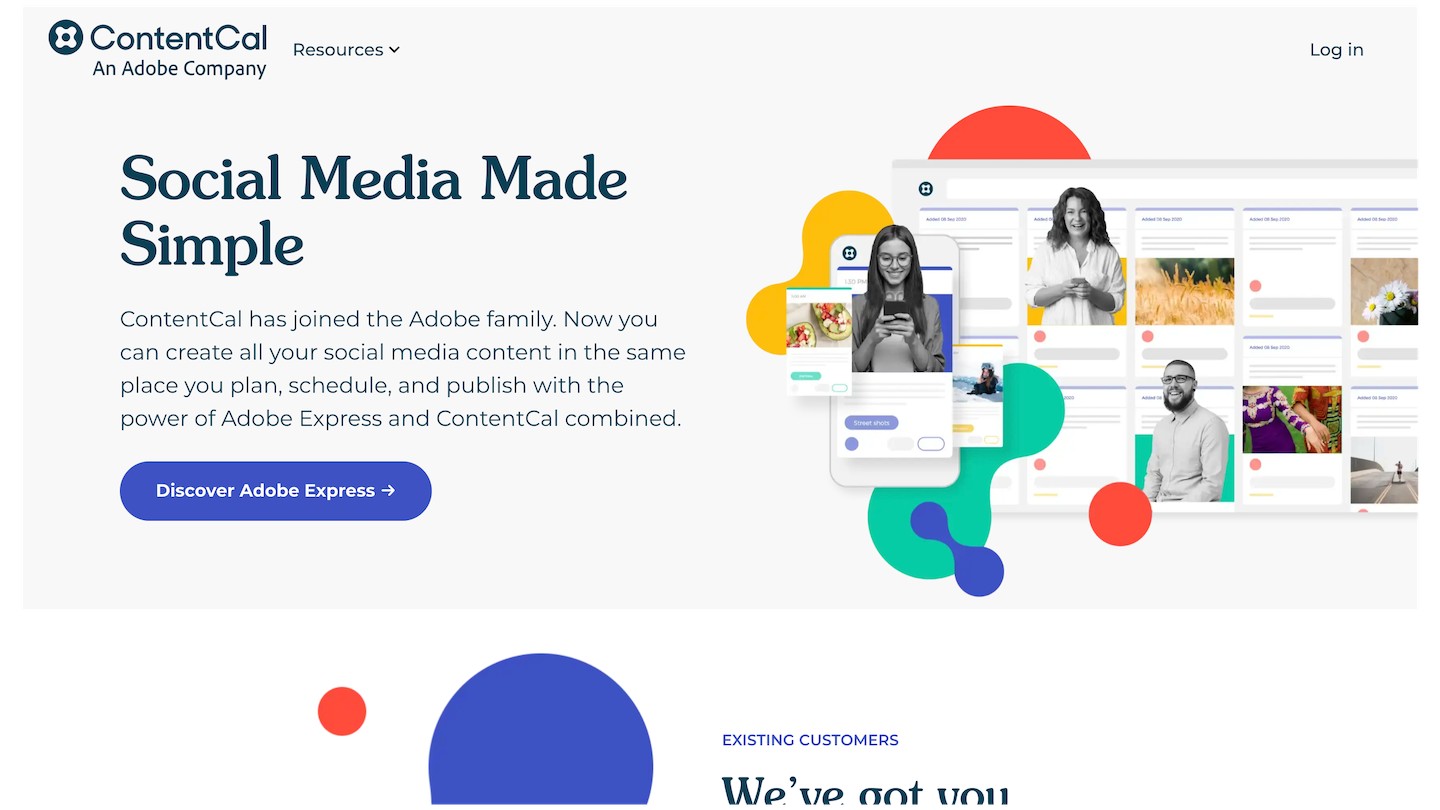 ContentCal, recently acquired by Adobe, is a visual mapping tool great for marketing teams and individual content creators.
ContentCal's features are now integrated with Adobe Express, so it's truly an all-in-one social media content tool. Create posts for your socials using Adobe tools and organize planned content in ContentCal's user-friendly Content Hub.
Workflows are visual with color-coded tags, content previews, and a drag-and-drop interface. Other features include analytics and automated publishing.
Some social media integrations are clunky. There is limited functionality, such as not being able to directly tag people in planned Instagram posts or mention more than three accounts in a scheduled Tweet.
You need a subscription to Adobe Express to use ContentCal. The free plan includes core features such as templates, fonts, and access to royalty-free Adobe photos. The Premium plan is $9.99/month and unlocks all Adobe Express features, including social media scheduling and branding capabilities.
#8 Wrike: Best for highly detailed content plans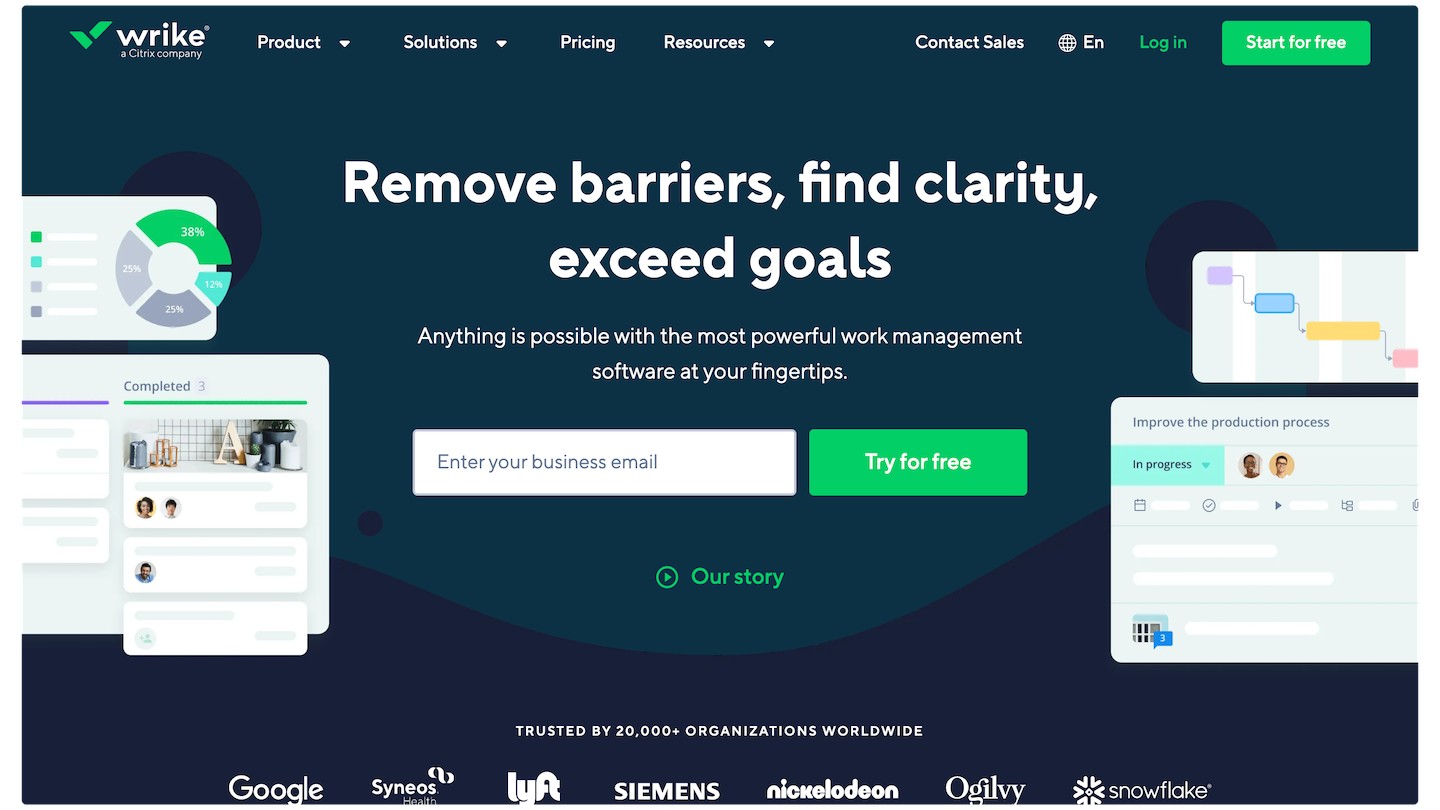 Wrike is a solid content planning tool that makes collaboration easy.
Its editorial calendar feature is great for highly detailed content strategy planning. Braindump content ideas, organize content with powerful filters, and schedule posts. Gantt charts, Kanban boards, and easy-to-use templates make communication across teams super easy.
Wrike's interface isn't intuitive, so navigation capabilities can frustrate new users.
Wrike's free plan includes features such as subtask management, cloud storage integrations, and interactive board views. The Professional plan ($9.80/month/user) is great for team collaboration with shareable dashboards and productivity integrations. The popular Business plan ($24.80/month/user) offers customization, Salesforce integration, and time tracking.
#9 Airtable: Best for highly customizable templates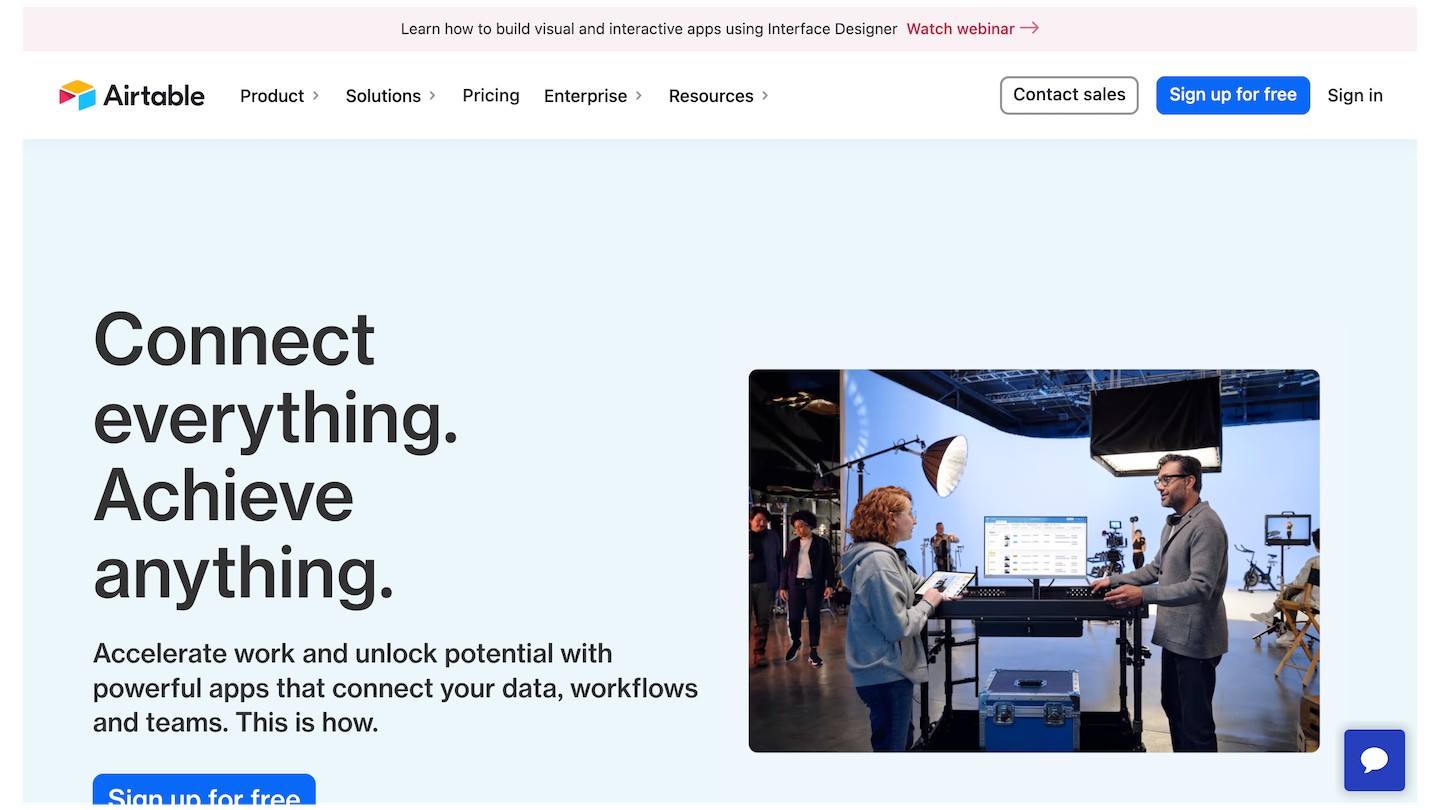 Airtable is a popular, versatile platform that is part spreadsheet, part database. This tool is best for more technical users who are looking for a deeper level of workflow customization.
Like Notion, Airtable has a high level of flexibility and customization when it comes to organizing your content strategy. Create drag-and-drop projects and send content through a streamlined approval process. There are also plenty of templates.
Airtable can be expensive. Several powerful, in-demand features are only available in top-tier plans. The learning curve can also be a bit daunting for beginners.
Airtable offers a free plan for up to 5 users with unlimited bases. More base extensions, sync integrations, and records per base are offered as you go up the subscription ladder to Plus at $10/month/user and Pro at $20/month/user.
#10 DYNO Mapper: Best for creating visual sitemaps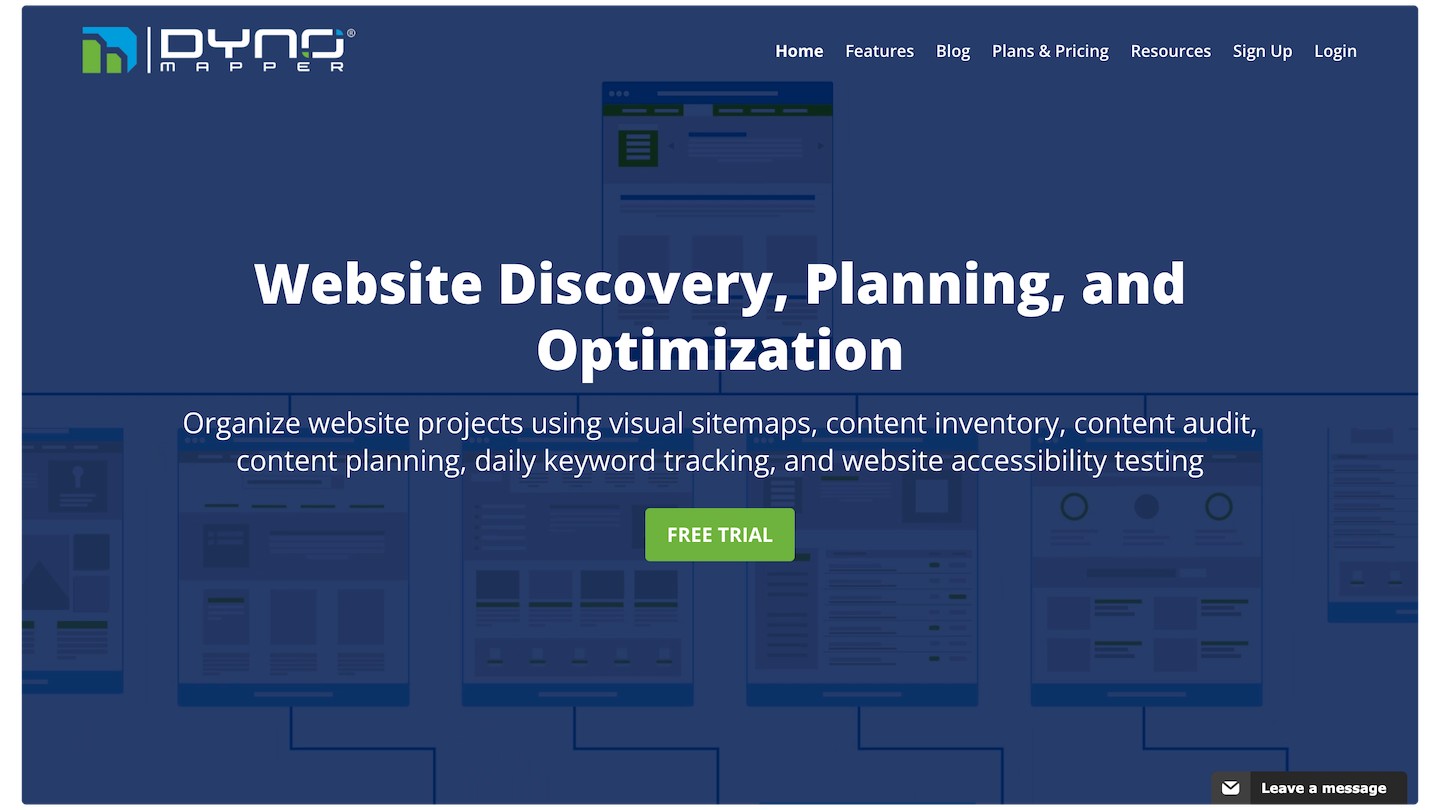 DYNO Mapper is a powerful content management tool that goes deeper than most competitors.
It has content and accessibility audits, making it an excellent tool for businesses wanting to optimize their sites. DYNO Mapper also fixes website linking to improve visitor navigation and checks your site for structure errors.
DYNO Mapper is a helpful tool for developing content strategy for your site, but it really shines when it comes to SEO. It integrates with Google Analytics to gain deeper customer insights and has a keyword tracking feature.
DYNO Mapper can be pricey, and more advanced features are limited to more expensive plans.
The Starter plan is $49/month and offers unlimited monthly crawls for one user. The Standard plan is $99/month and offers more advanced features like private site crawling and web accessibility testing. The Organization plan is $360/month and scales up all the offerings of Standard for power users.
DYNO Mapper does not offer a free plan, but there is a 14-day free trial if you want to try it out before committing.