Keyword cannibalization checker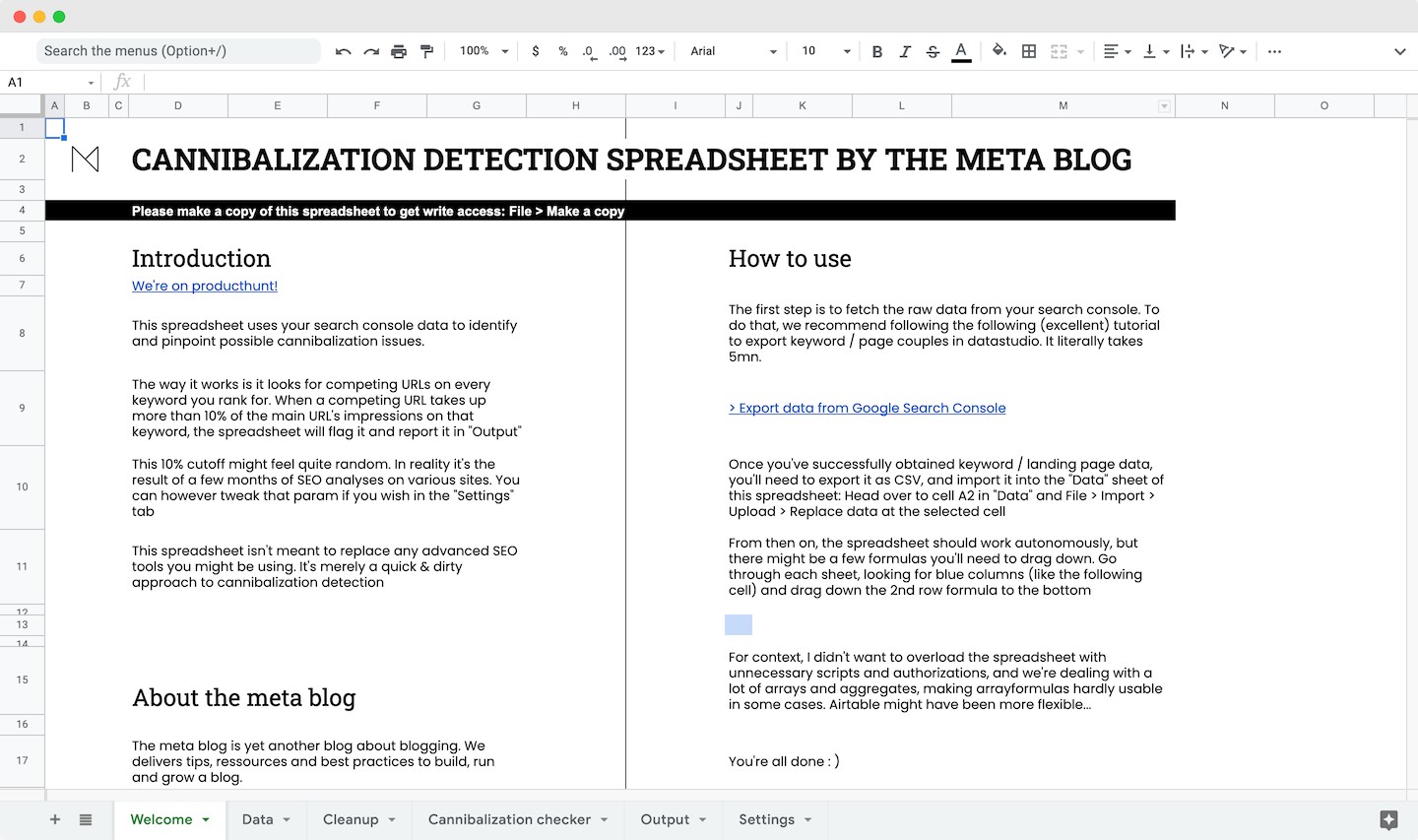 A simple spreadsheet that leverages your search console data to identify probable keyword cannibalization issues.
Content brief template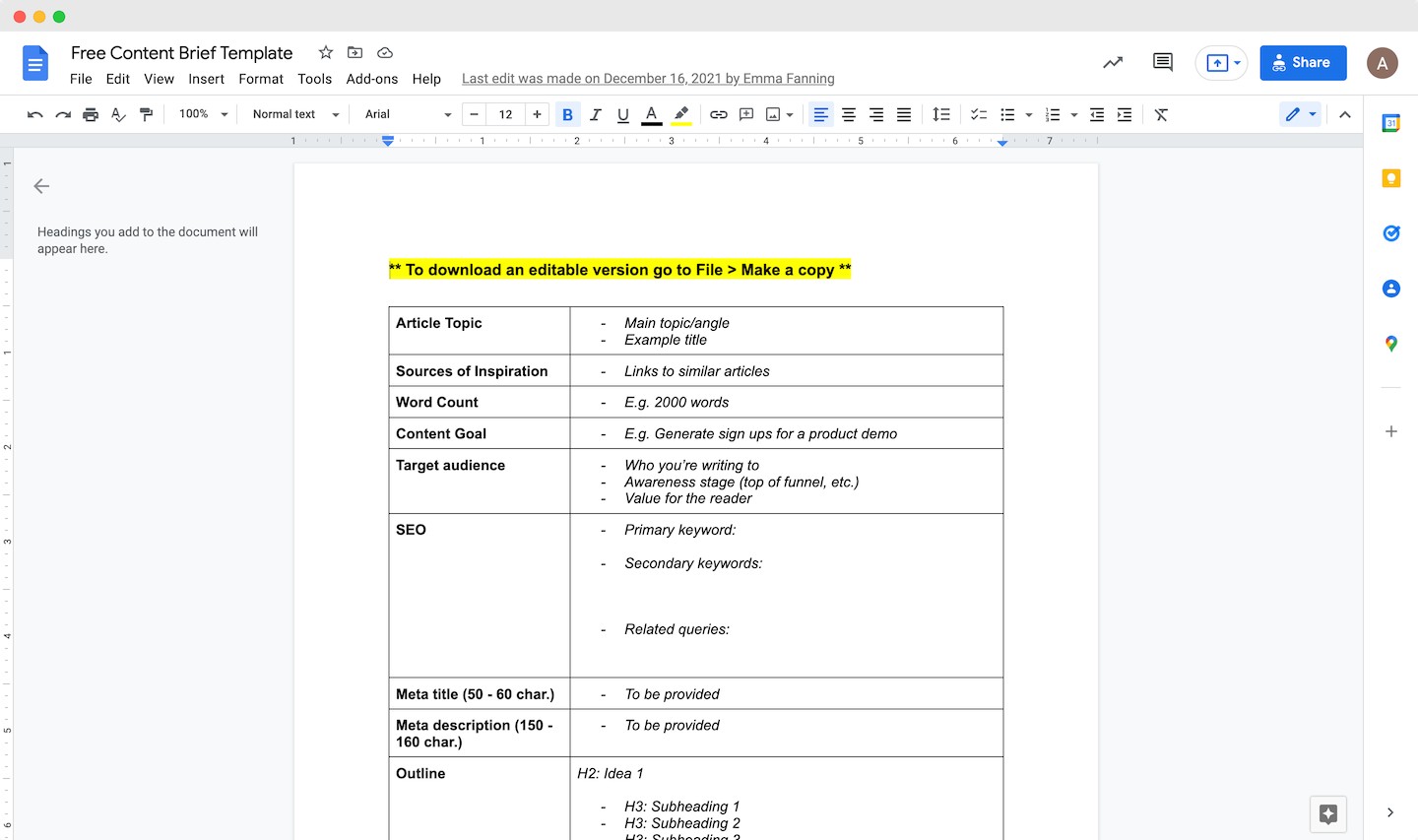 Our content brief template in google docs format. We use this as a notion template for our content briefs.
Our content planning notion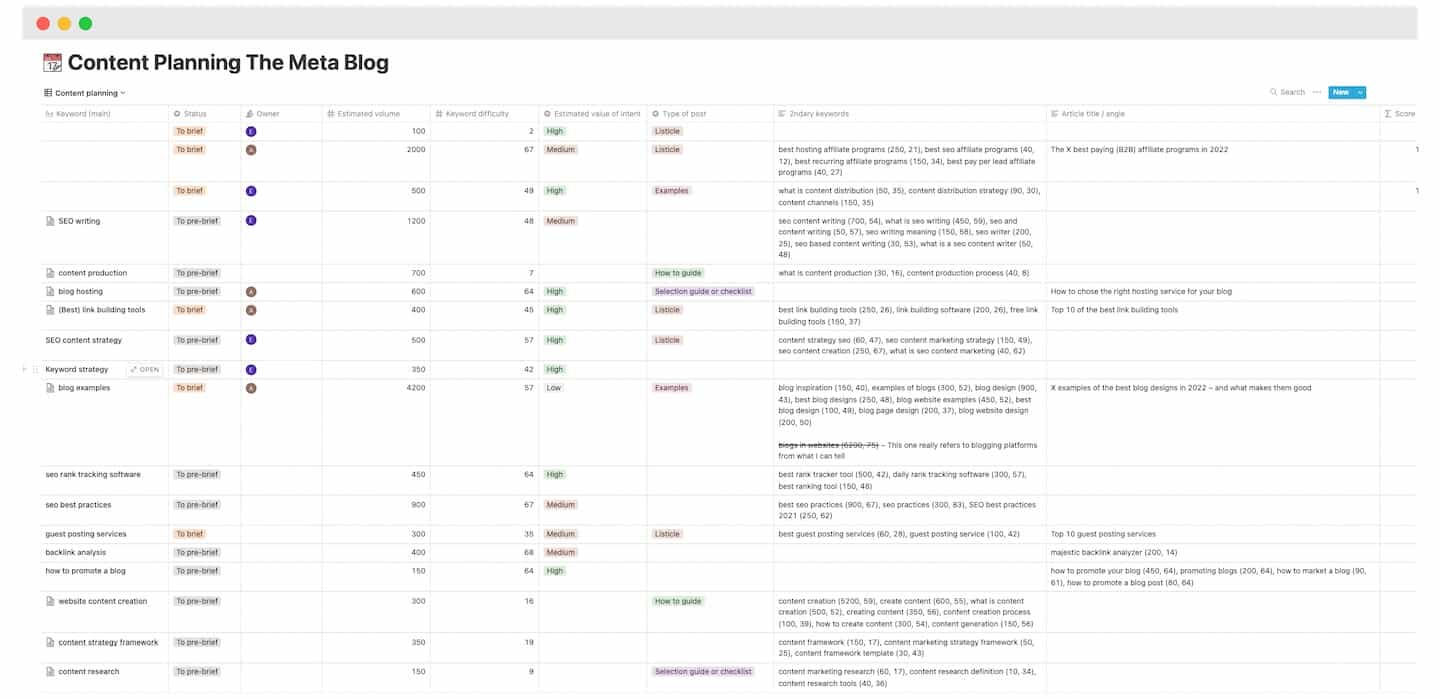 Our notion table & kanban board for content planning. You can duplicate as a notion template and use it for free or take inspiration and build your own.
Editorial guidelines template
Our very own editorial guidelines on Notion. You can use this to inspire your own, or use it as a template to be sure to include the 7 essential points they need to cover.
Mass screenshot generator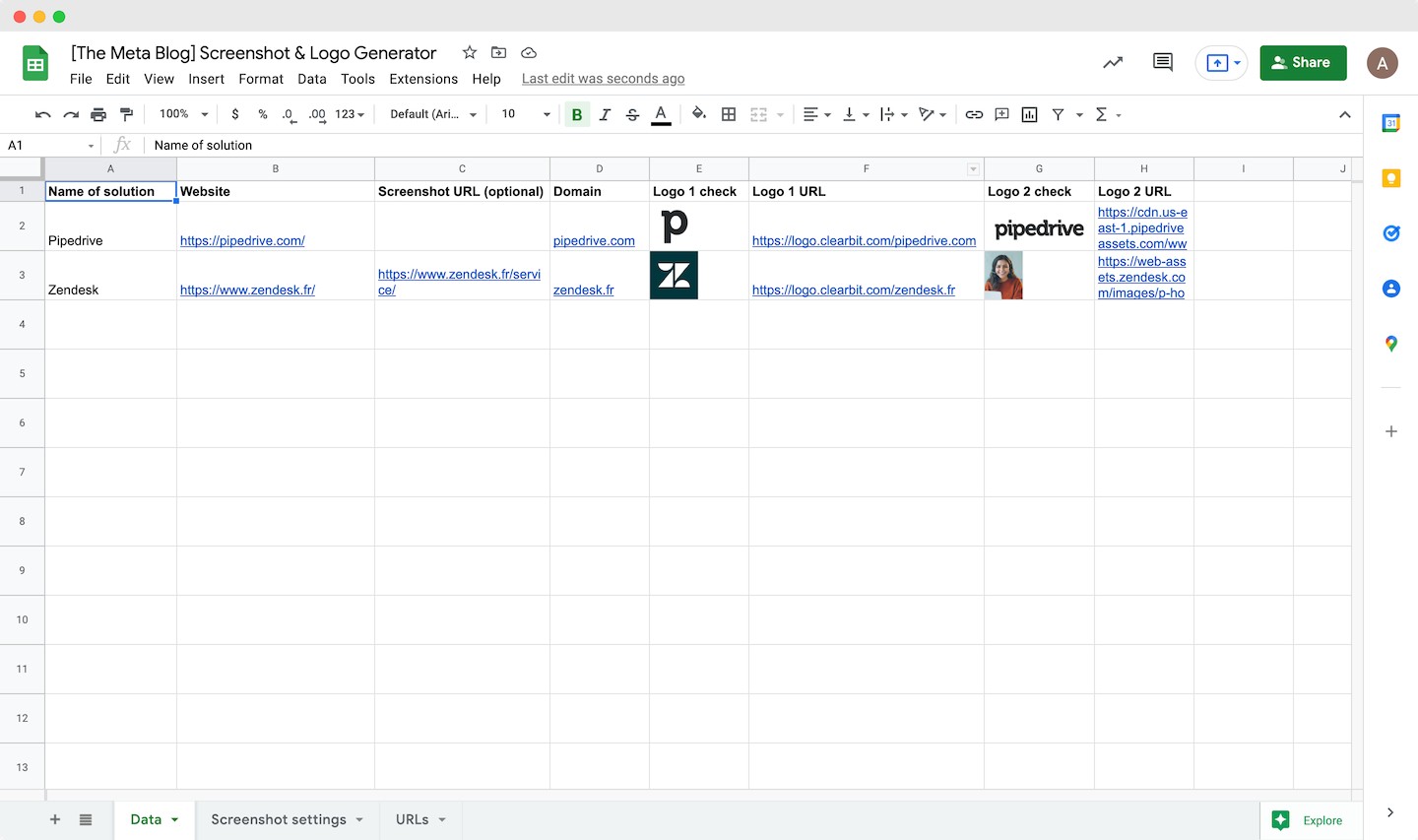 This spreadsheet helps with preparing listicles by automating logo & screenshot generation (without cookie banners) for each of the solutions you list. Massive time saver. Build your own functions on top of the logo generation table to adapt to your site.
Gdocs to WordPress Chrome plugin
Growing tired of adjusting links manually & fixing spans that pop all over your posts? We built a chrome plugin for that. Zero impact on your website performance, no requirement (aside from using google chrome as a browser) or installation, set it up in 1mn and save hours.
Made with ❤️ by themetablog team.
If you have any support requests, please reach out to [email protected]