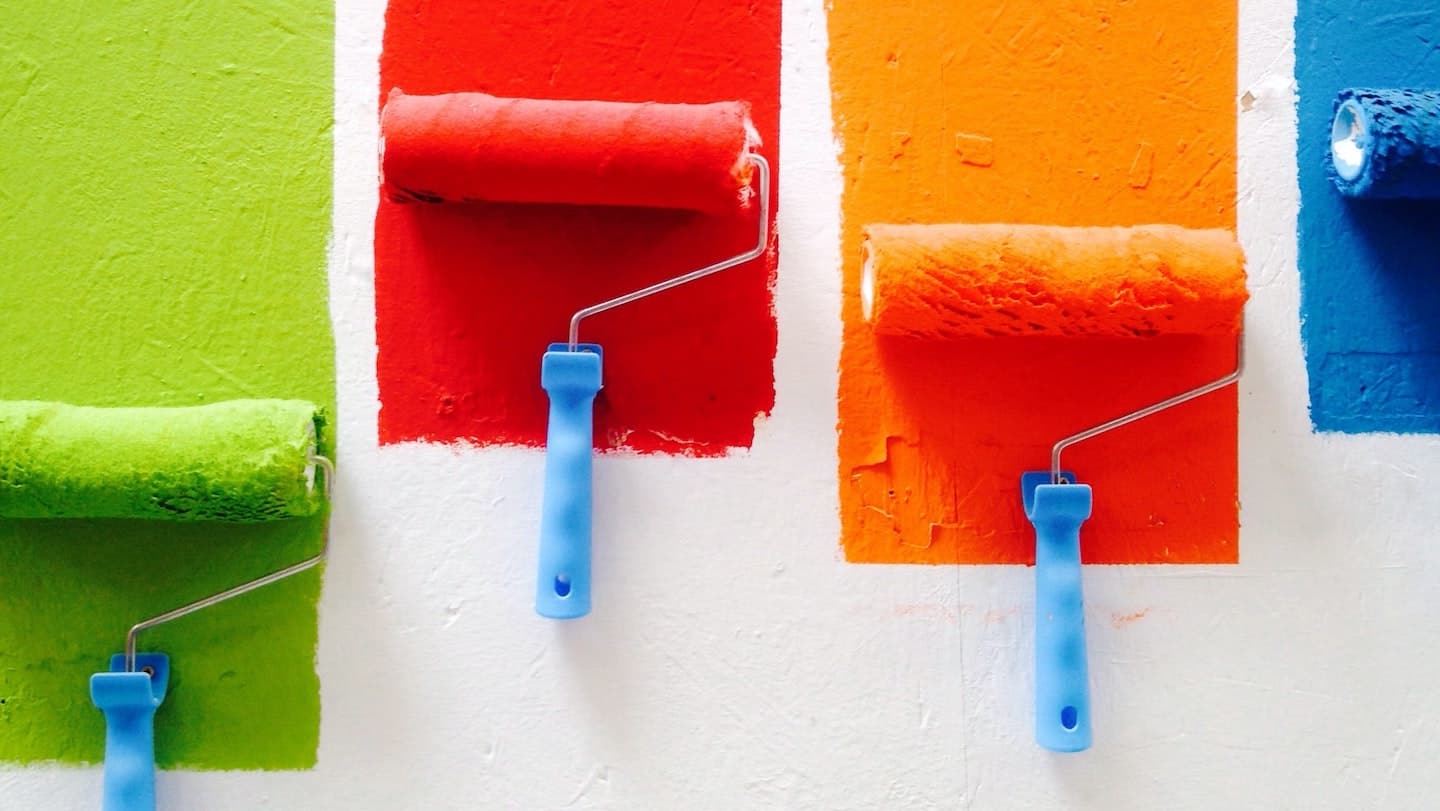 Every creator needs a good set of tools to help them research, generate ideas, schedule, and create content. This post looks at some of the best paid and free content marketing tools; split into respective categories.
We couldn't include every tool on this list (that would be impossible), so drop us a comment below and let us know if we've missed your favorite.
Content marketing research tools
Content marketing research is a fundamental part of the creation process. You want to know what people online are looking for, what questions they have, and how your content can answer them.
Content marketing research tools can be used to find new ideas, understand what drives traffic, and research specific areas of interest.
1. Buzzsumo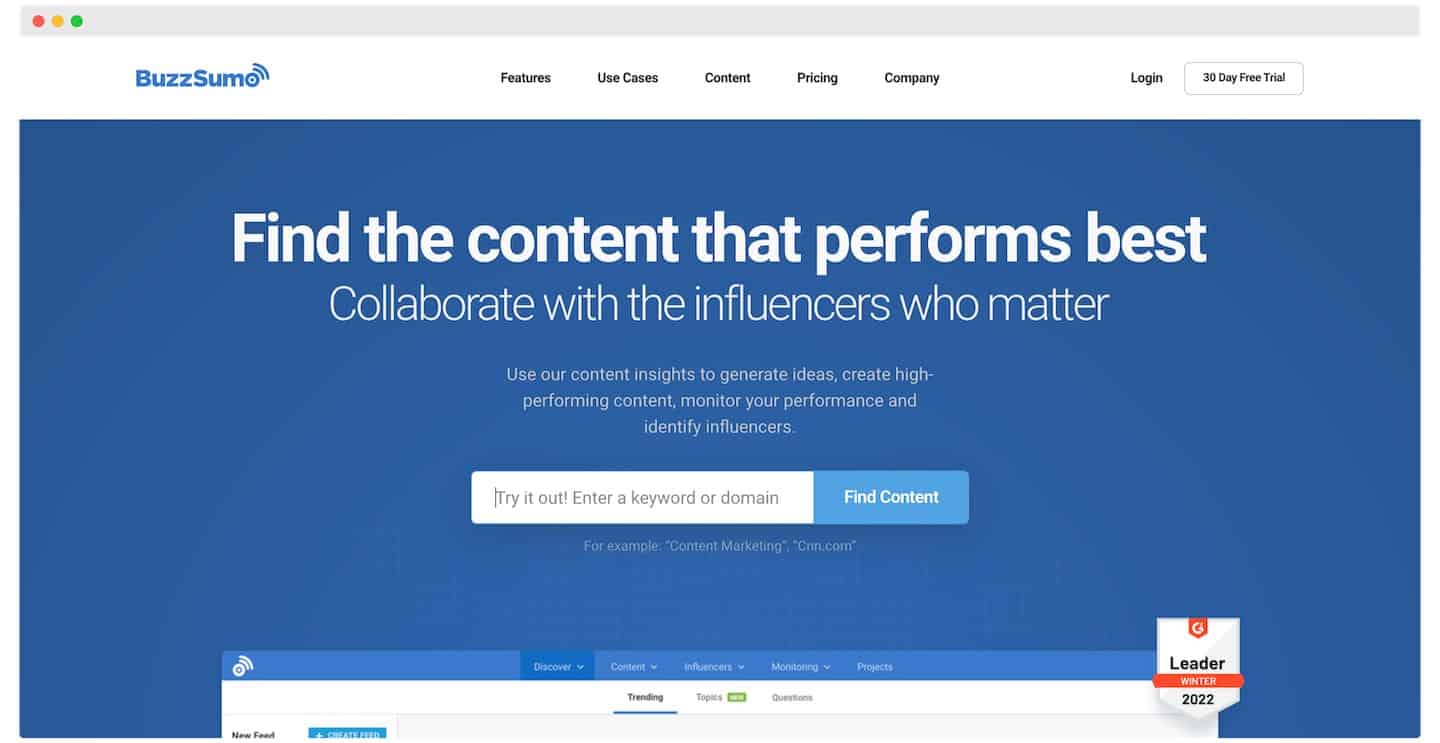 Put in a keyword and see content ideas by site, month, network or time period, helping you reach success onany platform. You get 10 free searches per month and pricing starts at $99/month.
2. Tweet Hunter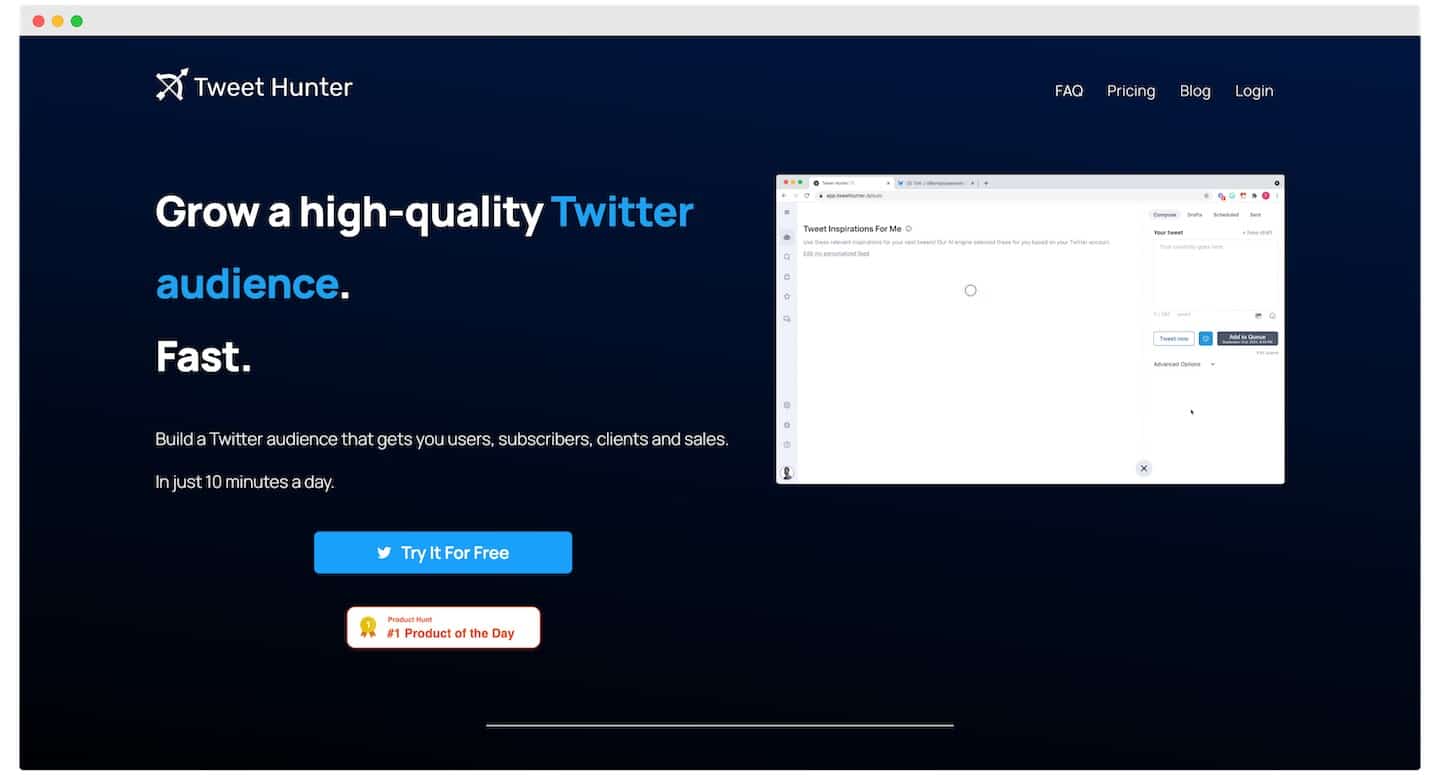 Better than the average tweet scheduler, Tweet Hunter also has an AI assistant that will generate content ideas and write tweets for you. Pricing starts at $29/month.
Learn more
3. Ahrefs and SEMRush
These are great tools for keyword research, although both are quite pricey. For those just getting started, Ubersuggest is a good free option, despite some limitations. Type in a keyword or domain and find potential target keywords by volume and difficulty..
4. Quora & Reddit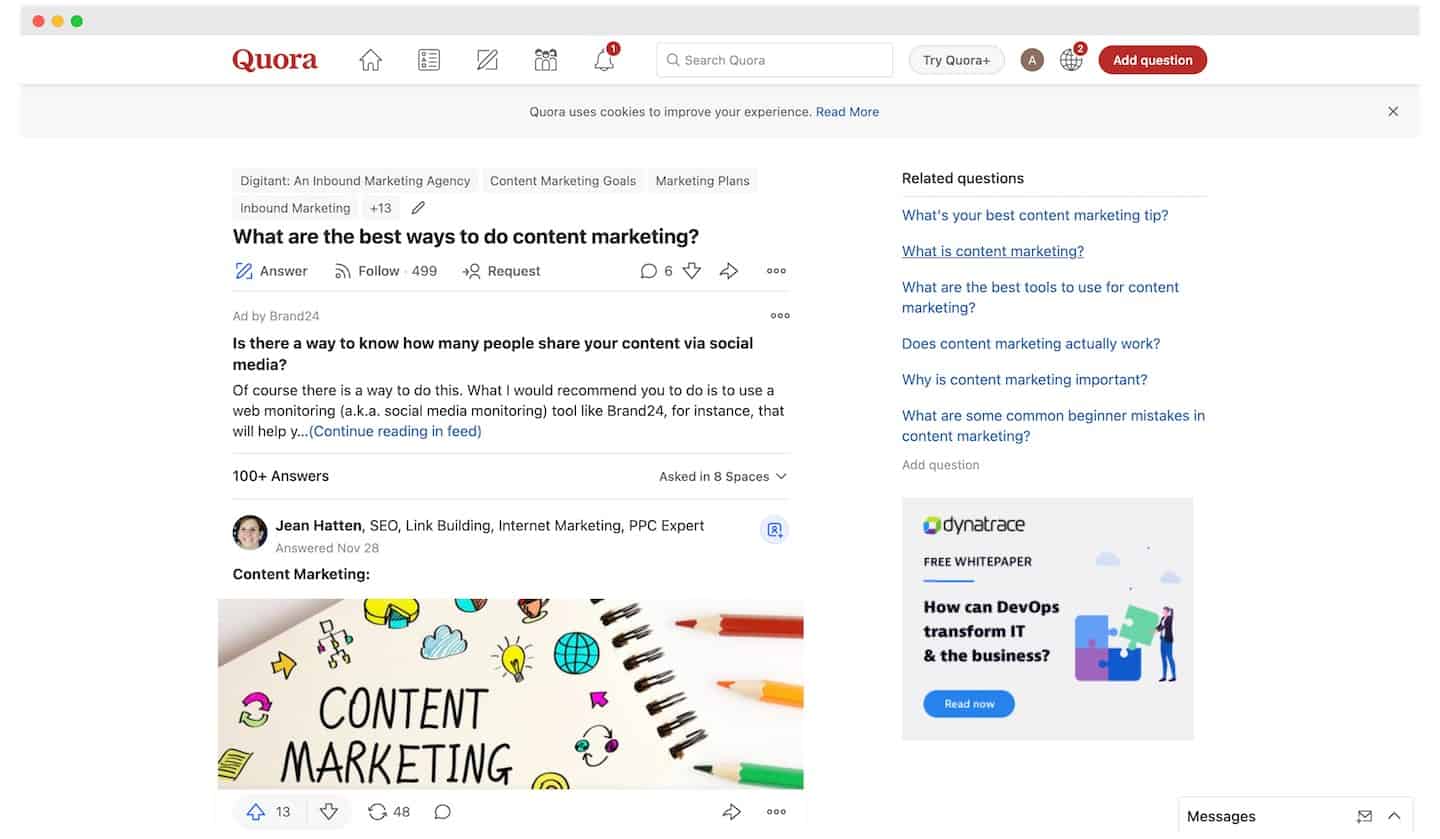 Both are useful. To see if a topic is popular, check if there are a lot of threads or a subreddit on it. Look at what other people are discussing and top niches in that topic. Amazon comments can also be useful for this.
5. Answer the Public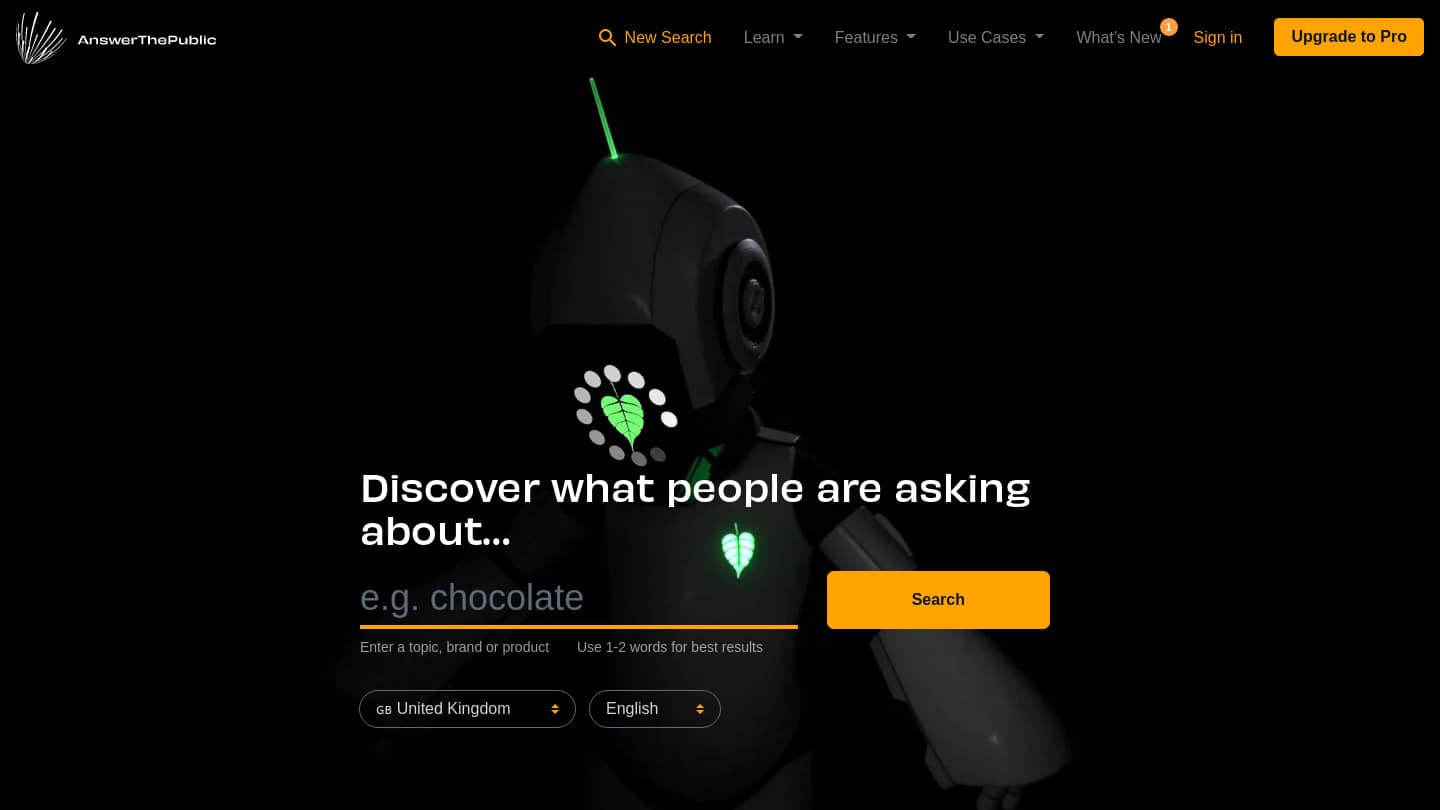 This is a free tool that allows one keyword search a day and tells you what the most common related queries are.
6. Fireflies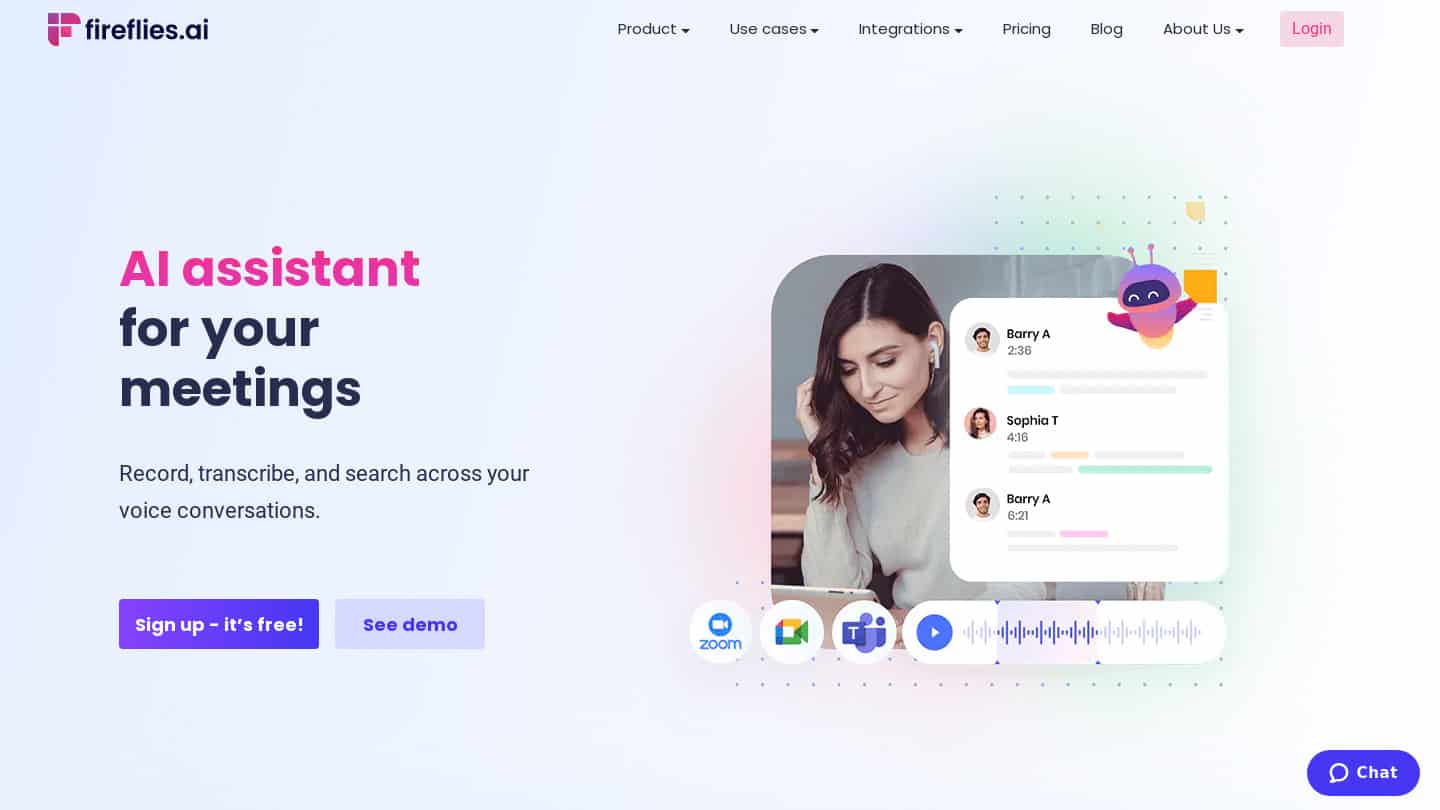 Records and transcribes live meetings for just $10 a month. It's an efficient way of gathering high-value insights fast and the best part, you get 3000 minutes of storage free!
Content planning tools
Whether it's just you or a whole team, a content planning tool is an essential way to keep track of your content production pipeline, identify bottlenecks and keep things moving.
7.CoSchedule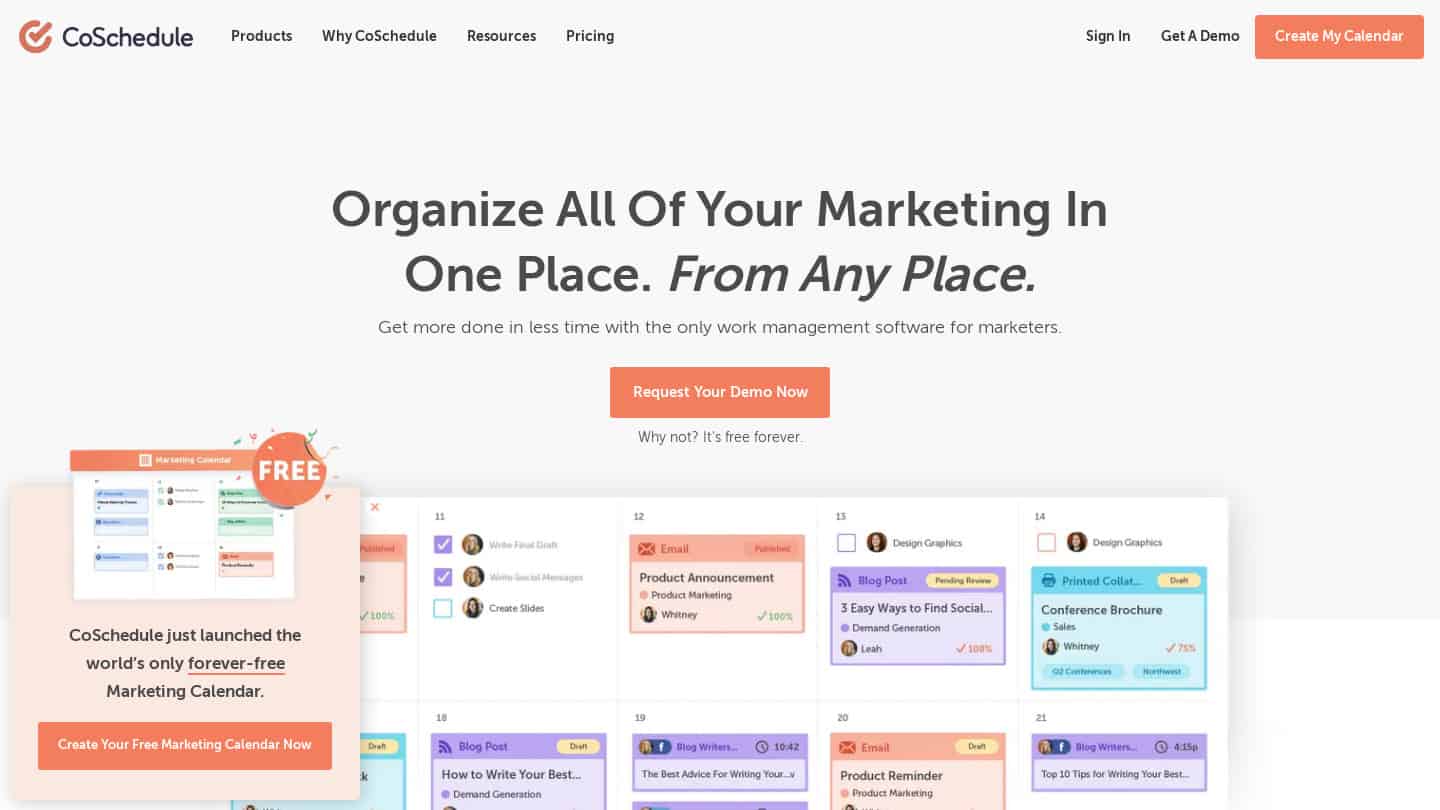 CoSchedule offers a free marketing calendar for easy content planning, task assignments, and tracking. Plus, their free headline analyzer will break down your title and its chance of success.
Learn more
8.Notion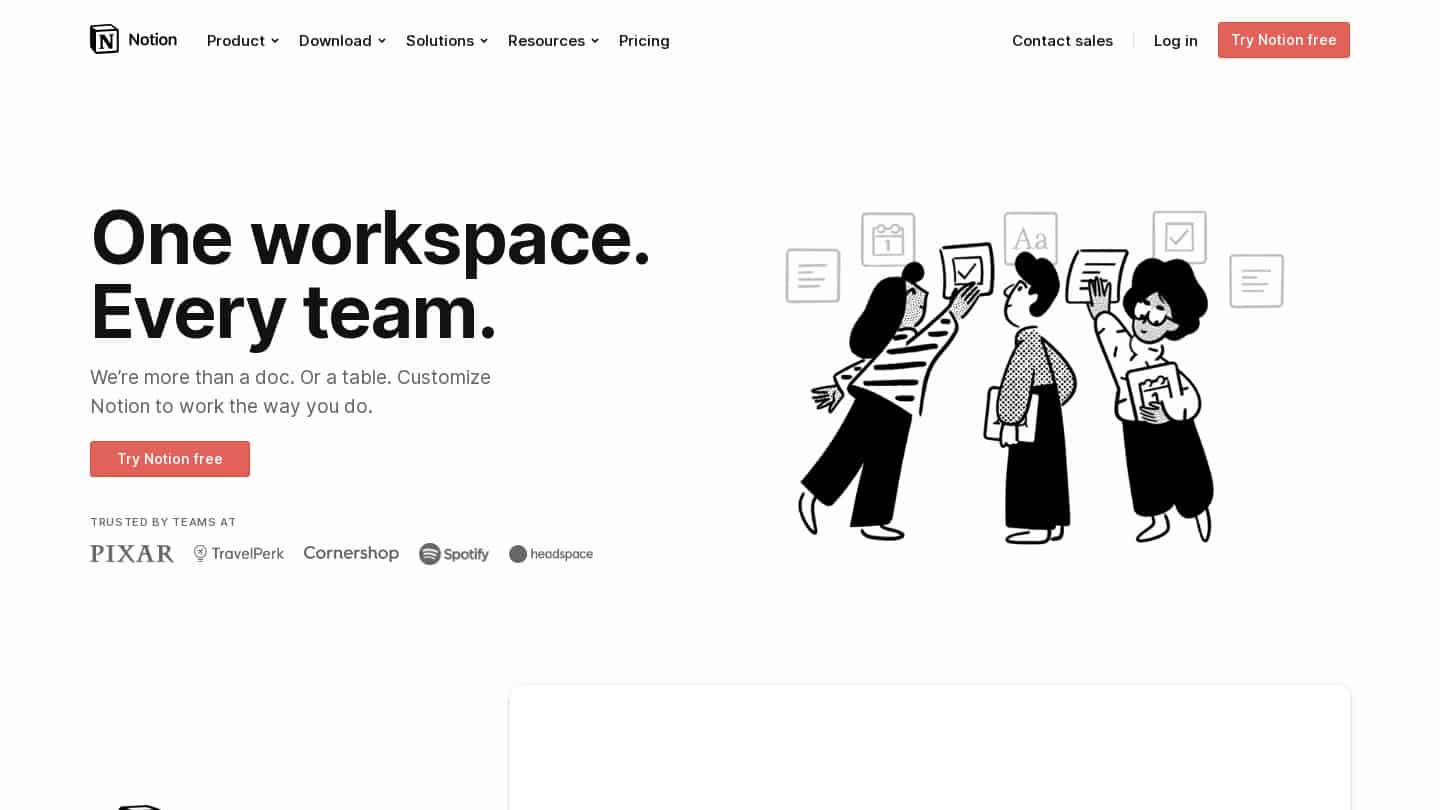 Notion is a planning tool that allows you to create a dashboard customized to what works best for your business. Start with one of their templates then tailor it to how your business organizes their content planning, by sprint, task, calendar, etc.
We like Notion so much we use it ourselves for our content planning! Here's a sneak peek: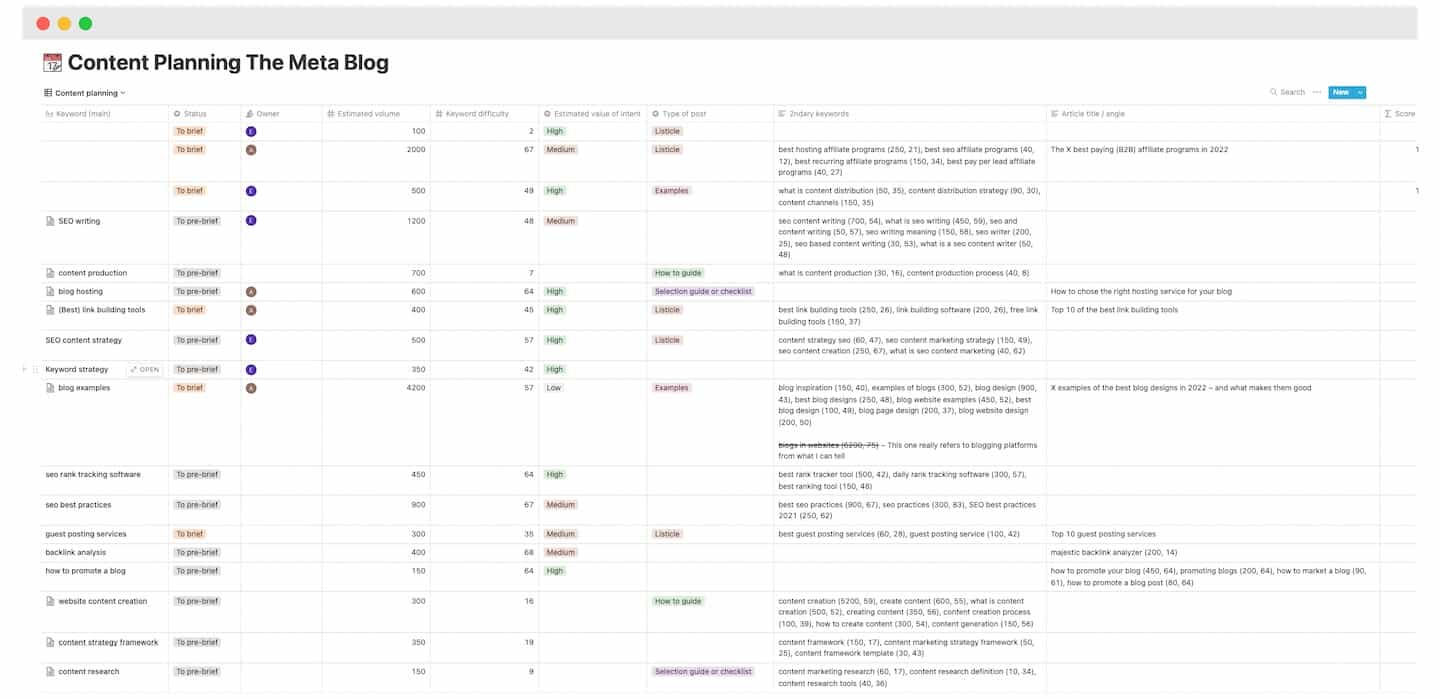 9. Trello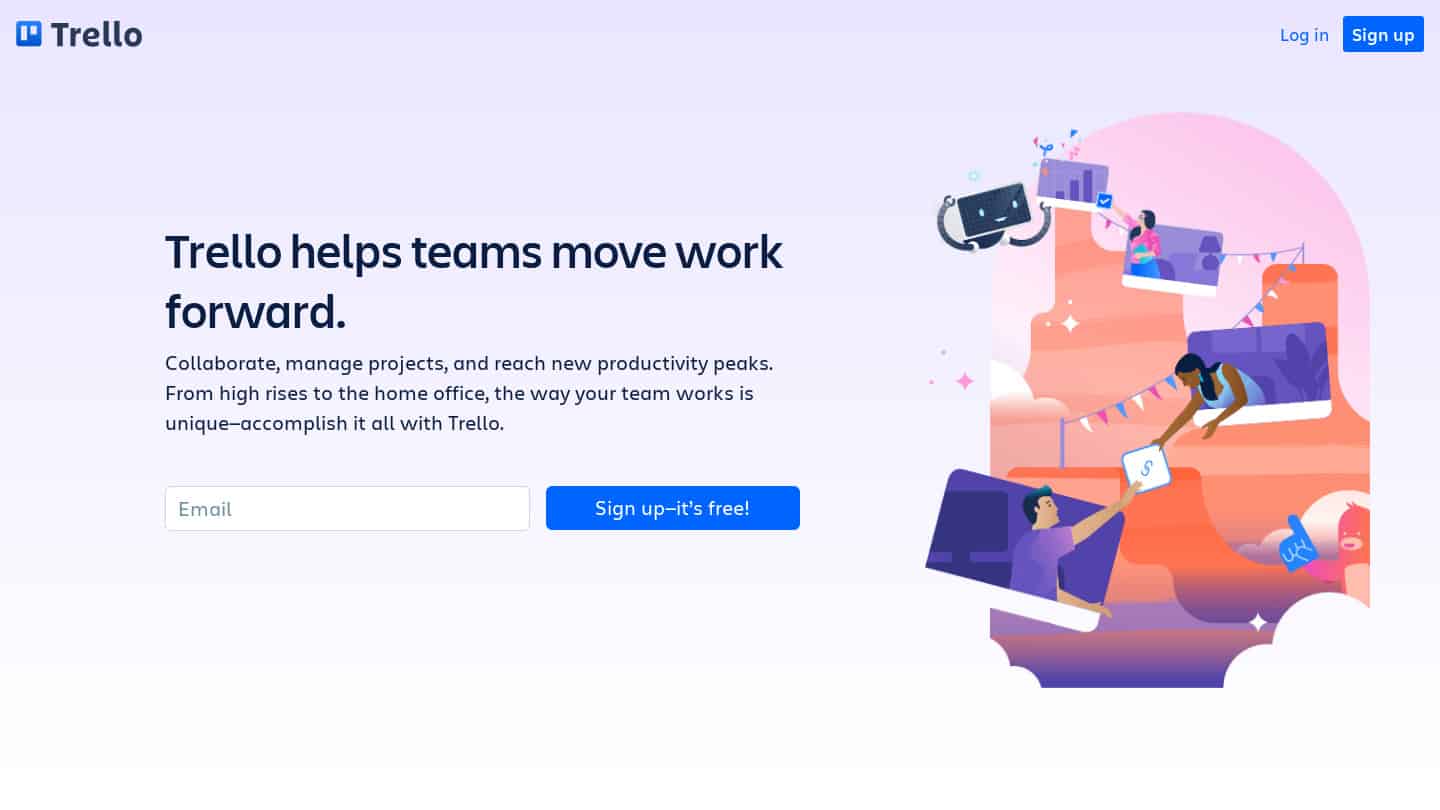 A free and popular tool for content planning and collaboration. With Trello, you can set up project boards, create lists and break down all your tasks into simple Trello cards. Each card can be given its own due date and assigned to a person.
Content production & writing tools
Whether you create content yourself or hire a freelance writer, these tools help improve production rates and ensure the product is always high quality and error-free.
10. Grammarly
Grammarly will check grammar and make suggestions to improve your overall writing. You can download the browser extension to edit in Google docs, WordPress, and other online systems.
11. Hemingway App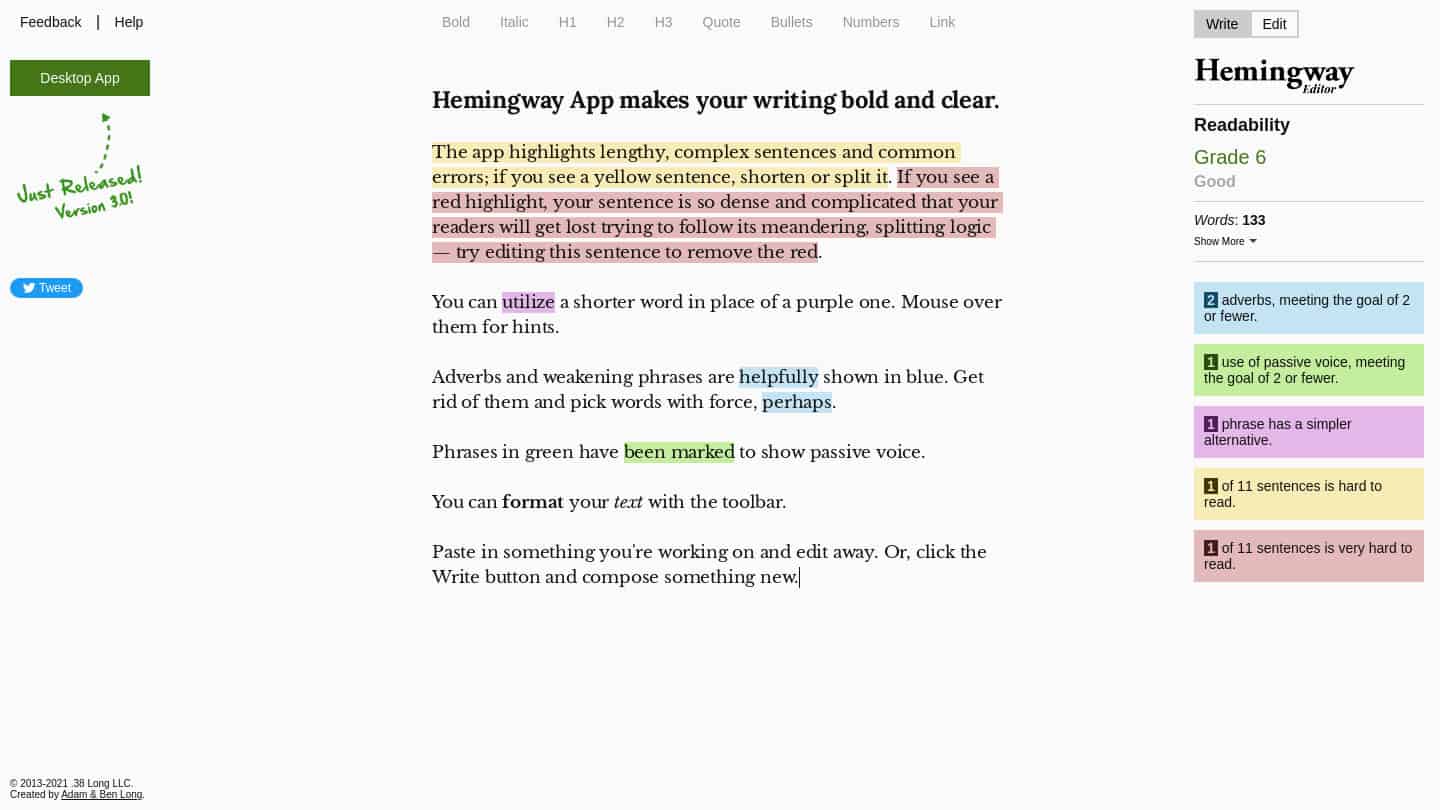 The Hemingway App helps you see when your writing is getting too complicated. It provides you with a reading difficulty score and highlights where you could simplify your phrasing.
Learn more
12. Canva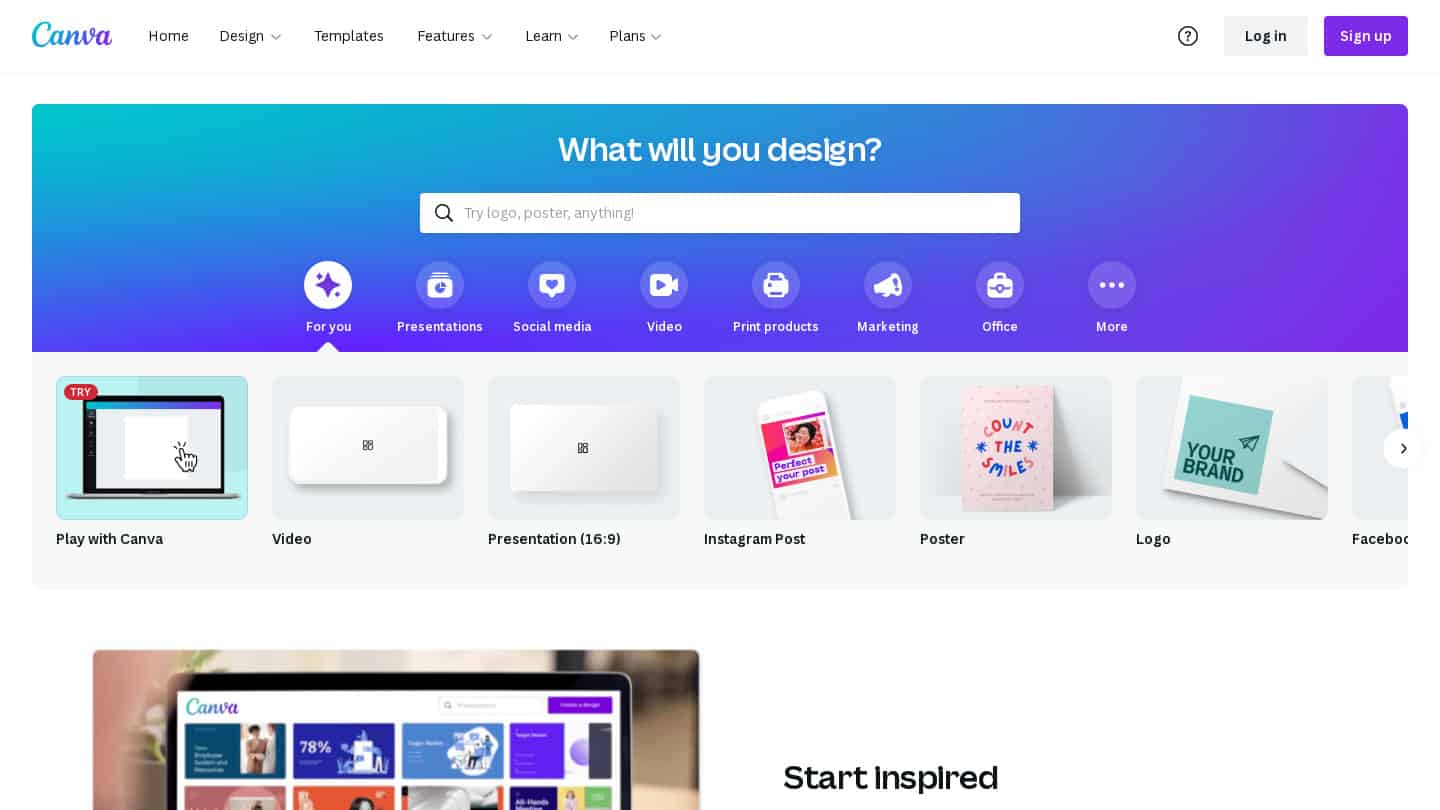 Canva helps content marketers create professional-looking graphics. It has a ton of templates to choose from, including anything from a Facebook post to a newsletter layout.
Plus, it now also offers a free video editor so anyone can create a video for social, even with no video editing experience.
Learn more
13. Screely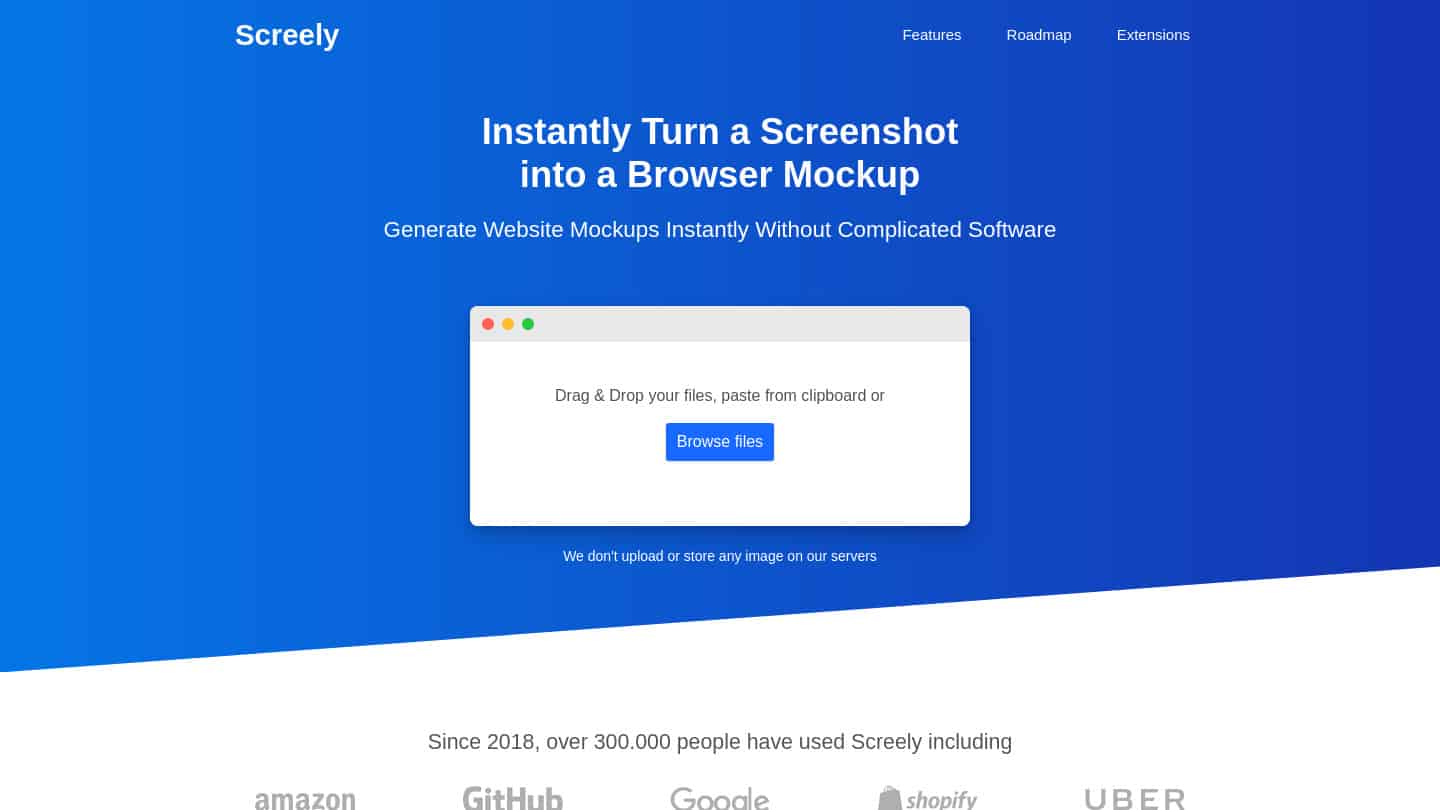 Customize screenshots and turn them into mock-ups to make any piece of content look more professional and polished. It's a free platform, the only issue is that you can only upload screenshots one at a time, so when we're building a listicle or need multiple screenshots, we use this custom spreadsheet to get them in bulk. It's entirely free and leverages Screenshotmachine's API to get up to 100 screenshots per month into a google drive folder.
14. Upwork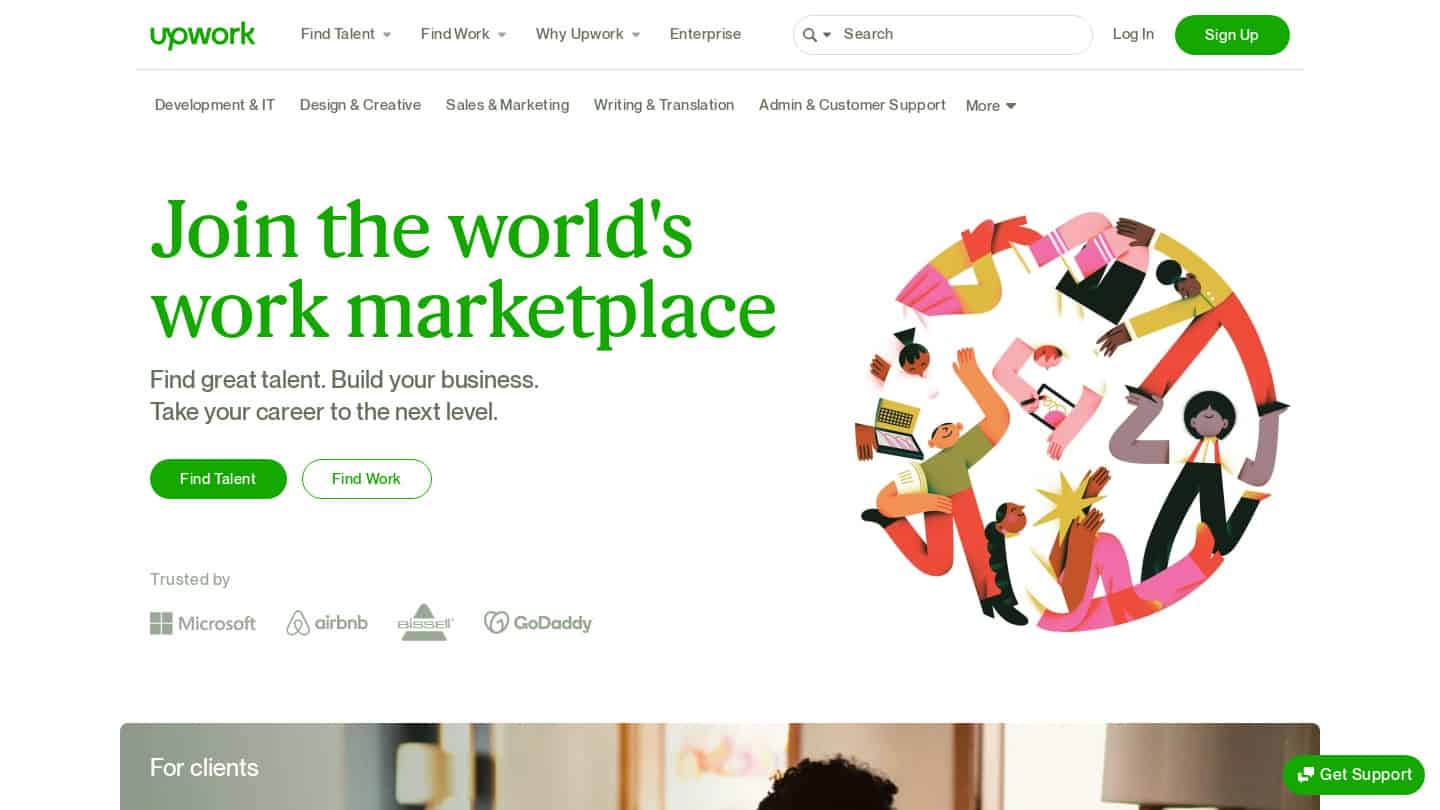 Blog writer costs vary widely depending on factors such as location and experience. Using a freelancer site like Upwork, ProBlogger or WeWorkRemotely allows you to see the writer's experience and past client reviews so you can feel comfortable with who you're hiring.
Additionally, sites like Upwork offer a safety net to ensure you receive the deliverables by placing your money in escrow until the client submits the work as required.
Lead capture tools
Content marketing campaigns are often the first step on the lead journey, so you need to capture email addresses to convert them into potential customers further down the line.
15. Optinmonster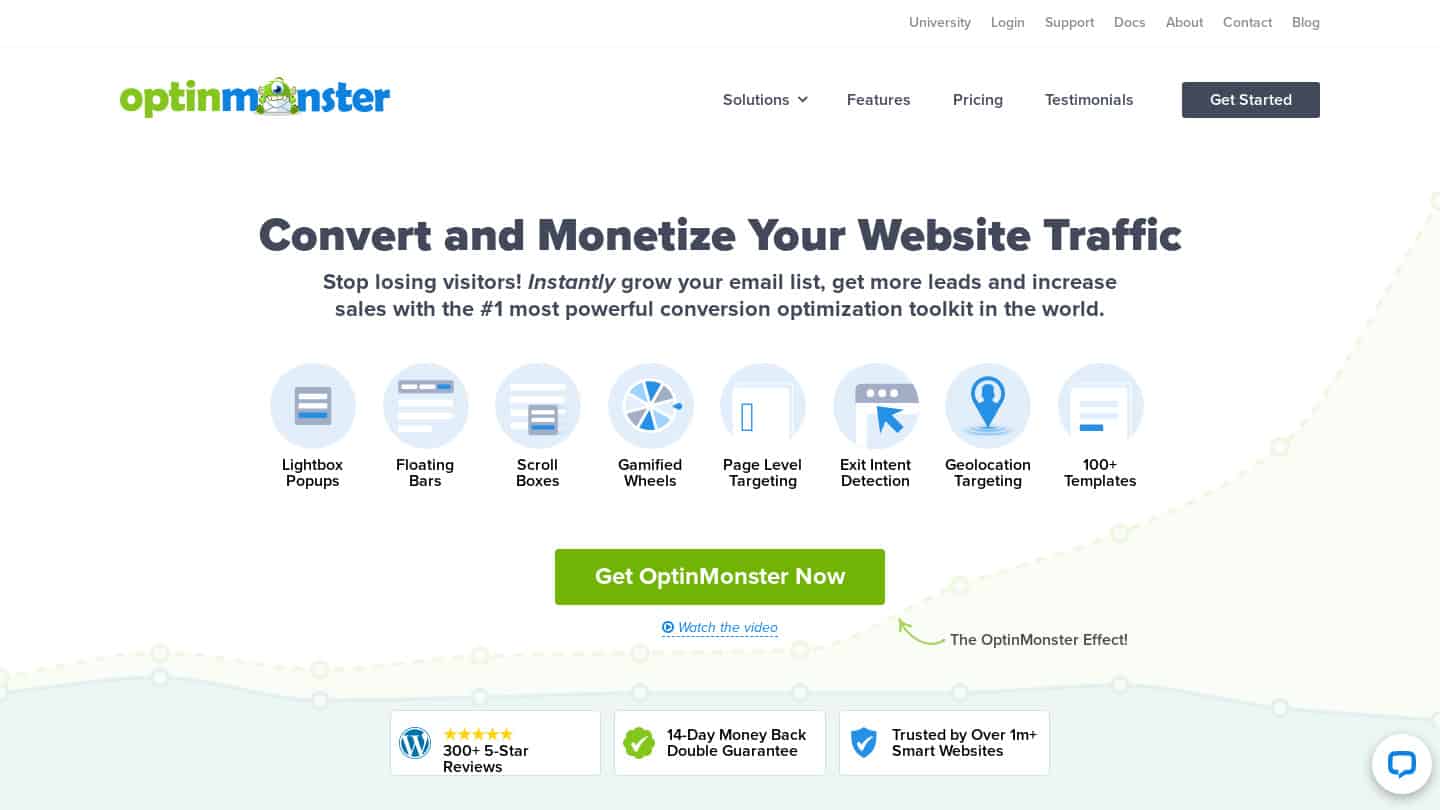 Optinmonster offers a full suite of lead capture tools from pop-ups to inline forms, with full behavior customization and automation.
16. Outgrow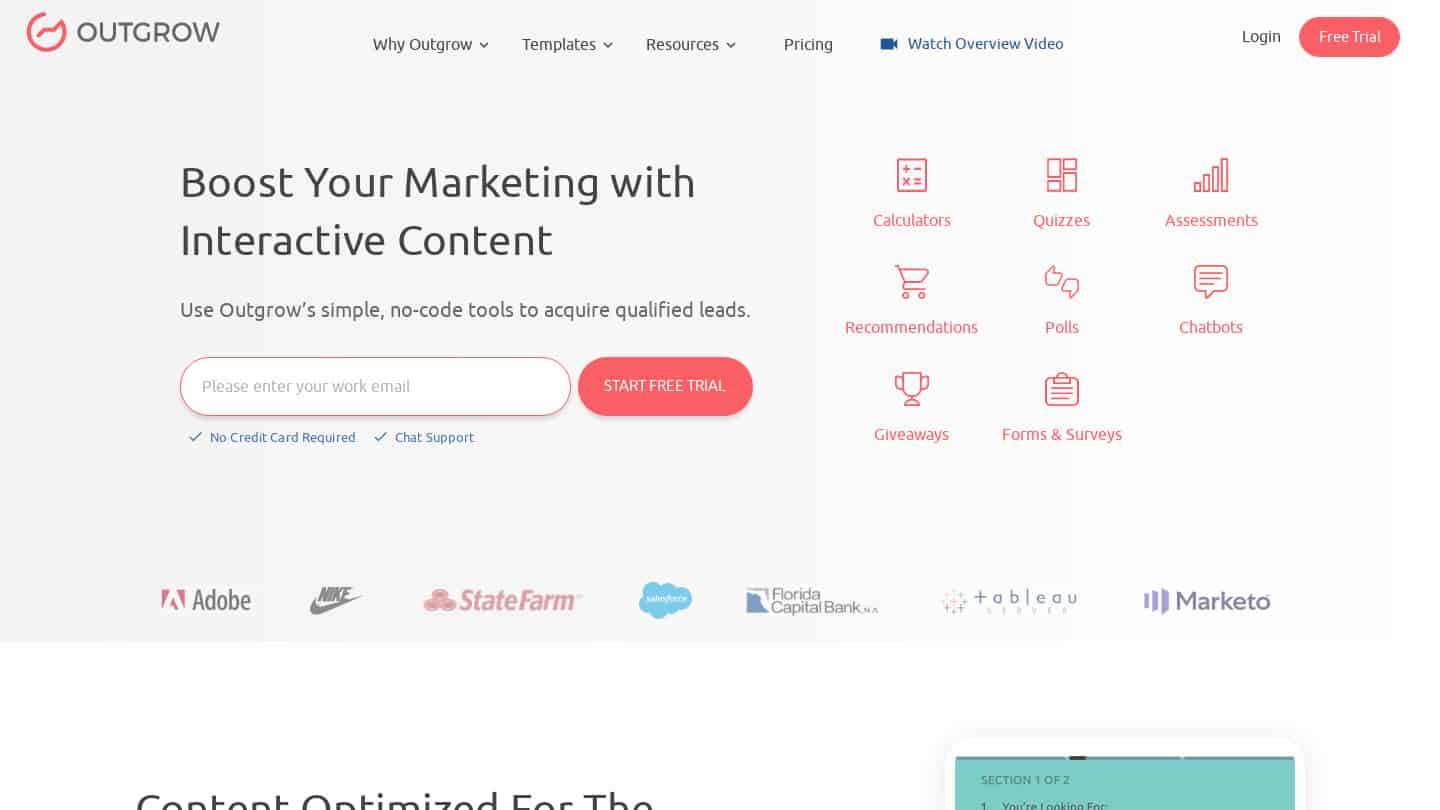 Generate leads by encouraging engagement through interactive content such as pop-up surveys, quizzes, polls or chatbots.
17. Typeform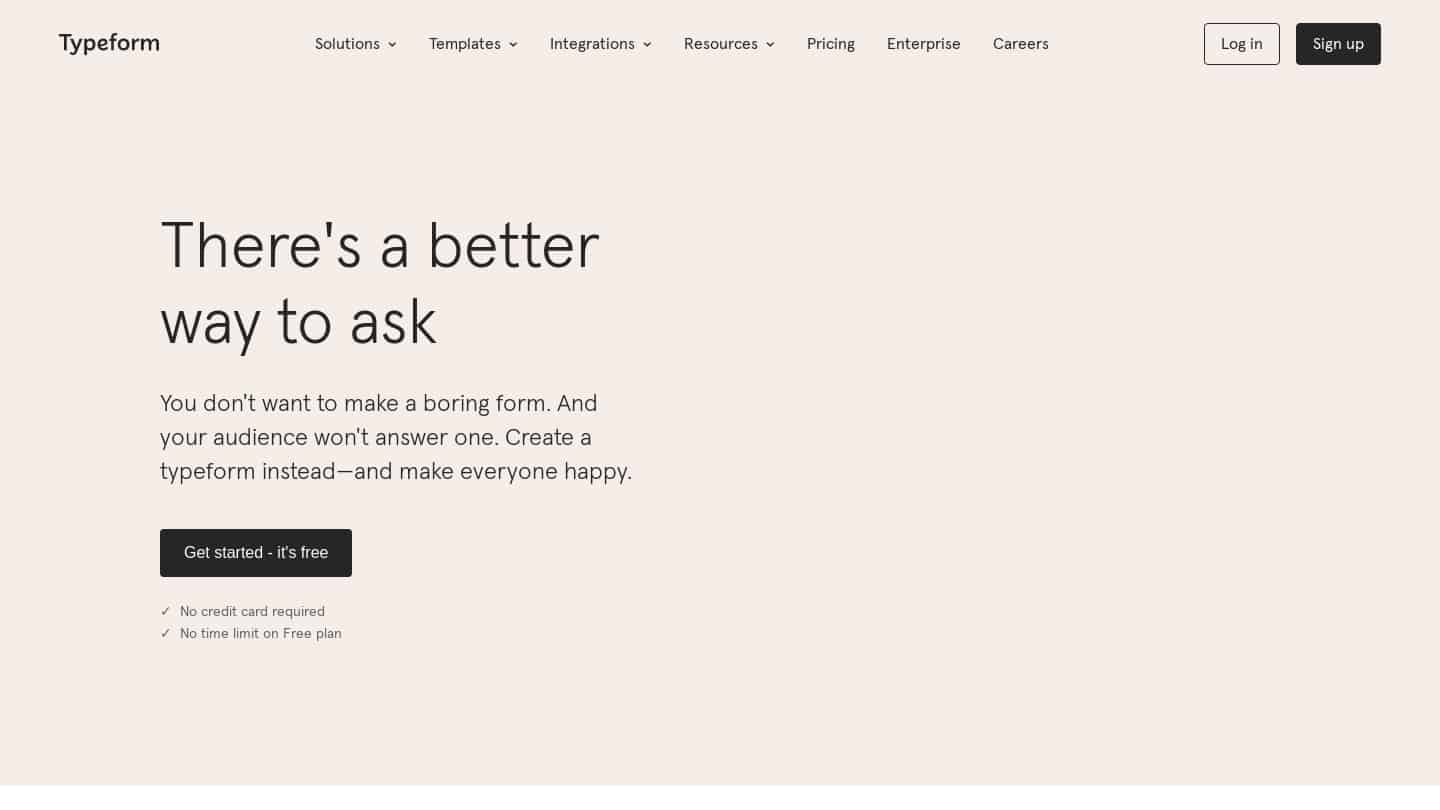 Creates attractive conversational pop-up forms, surveys and quizzes to encourage user engagement.
Content repurposing tools
Content repurposing is taking an existing well-performing piece of content and recreating it to continue to drive traffic to your site; this could be making it into a podcast, blog, slideshow, infographic or video etc.
However, this is time consuming and often overrated. The only guarantee of continuing site visitors is strong evergreen and fresh content that is distributed effectively across your channels.
If you do want to look at content repurposing as a traffic driver, there are tools that can help you streamline and speed this up, rather than trying to find freelancers specialized in different areas to recreate it for you.
18. Designrr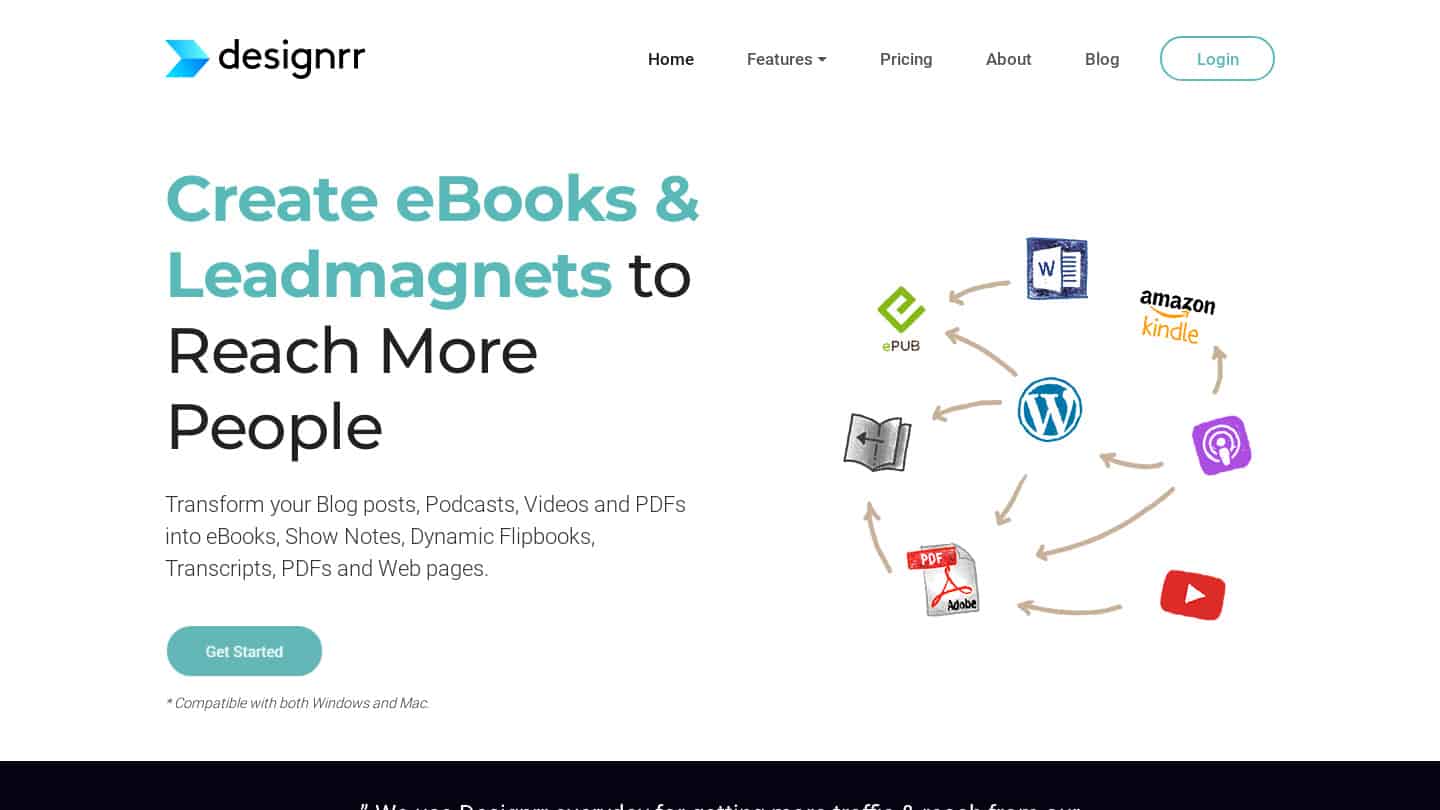 Input a blog URL or any piece of written content, choose a template and Designrr will provide you with an attractive eBook that you can then customize using their advanced editor.
They explain it best themselves in this 2-minute video:
Subscriptions start at $29/month and they also offer video transcription services starting at 10c/minute.
19. Piktochart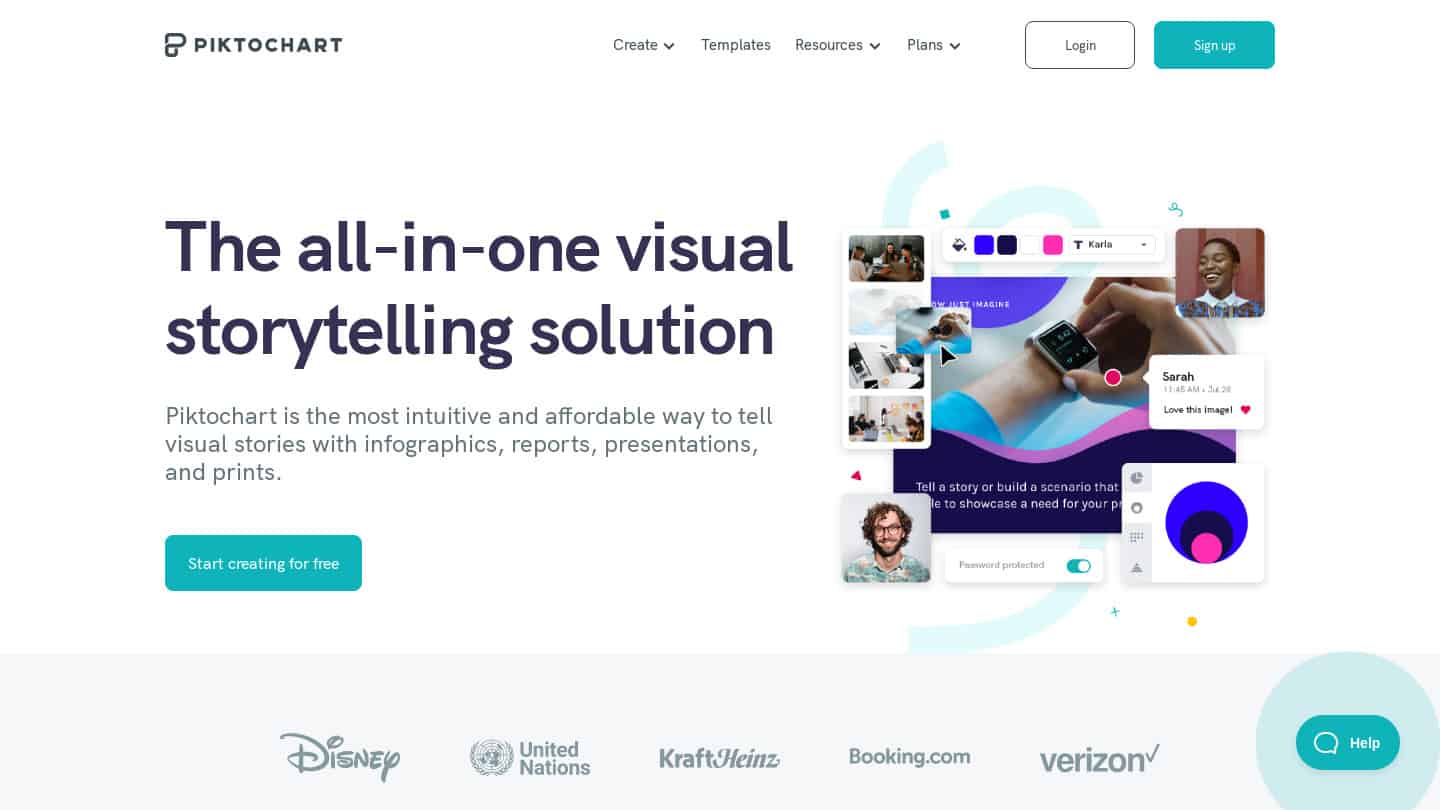 Piktochart offers free templates so businesses can turn data into attractive visuals, they specialize in templates for infographics, presentations and reports for businesses.
It offers a free forever plan, limited to 5 active visuals, and then pricing starts at £14/month.
20. Sonix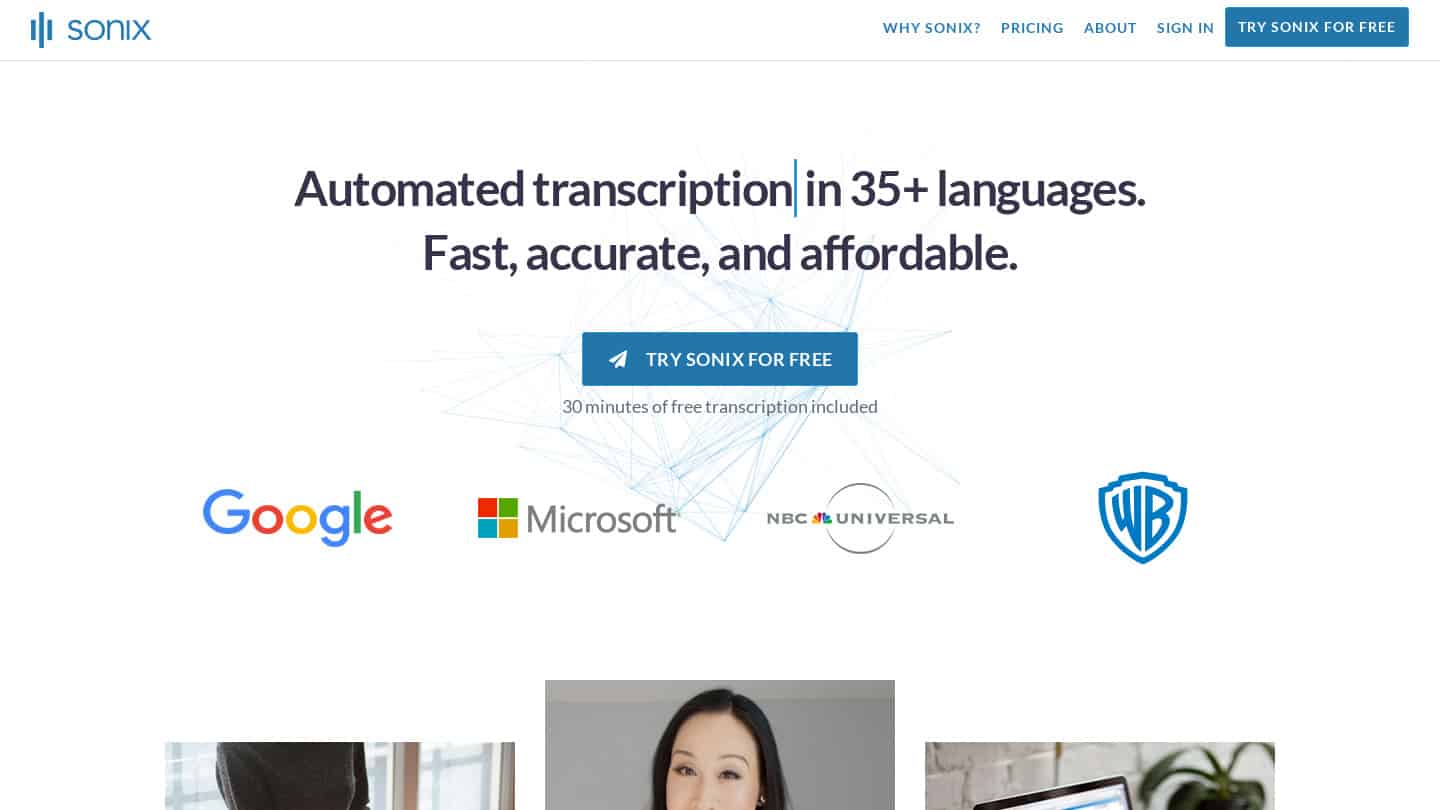 You can upload any audio file to Sonix's site (like a podcast) and receive an automatic, super accurate transcription that you can edit using their advanced customization options.
Pricing starts at $10/hour, or 16cts/minute.
21. Anchor.fm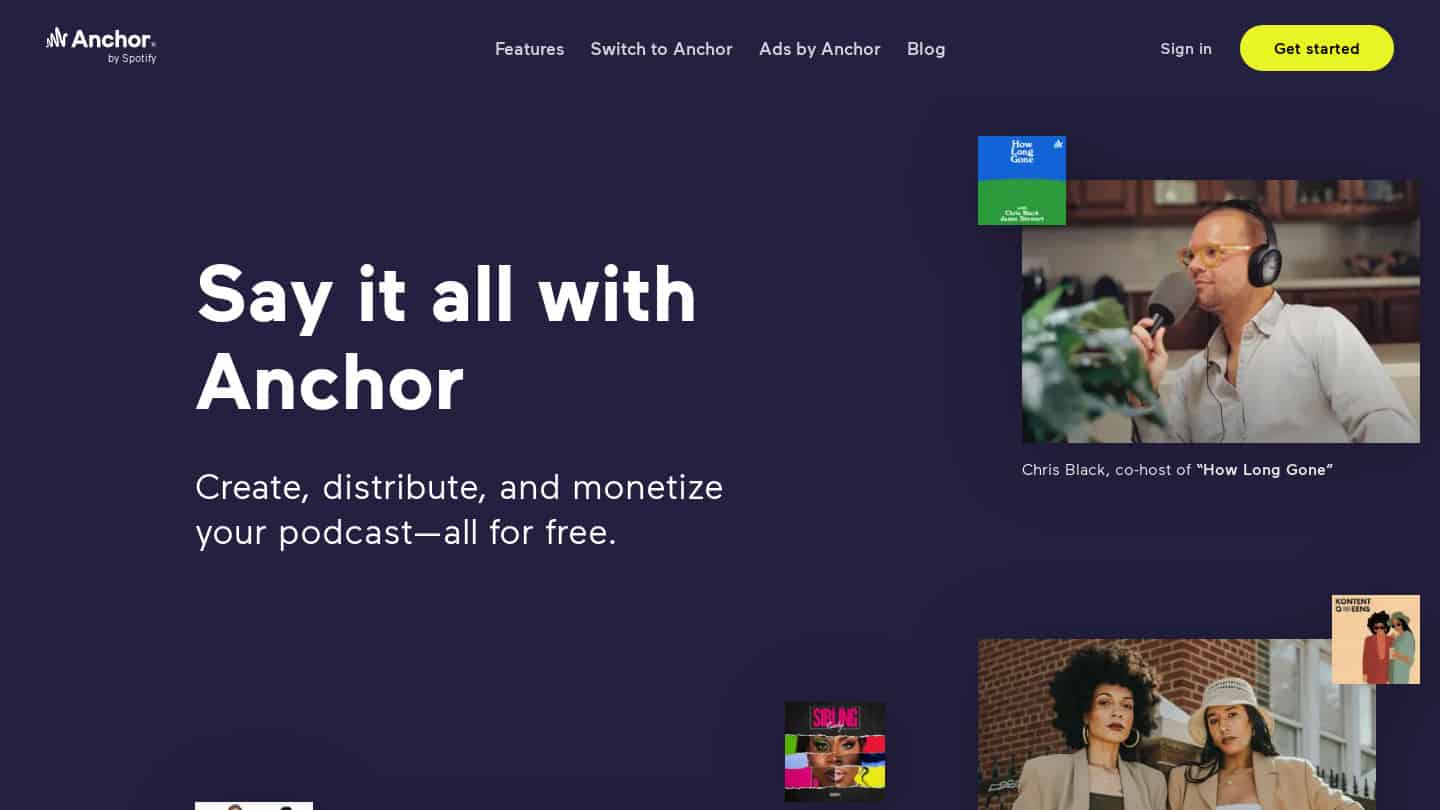 Anchor FM is an all-in-one tool where you can record, upload and edit your podcast, distribute it to major platforms like Spotify, and track everything using their advanced analytics.
It's 100% free to creators and you can monetize your content with ads.
22. Vidyard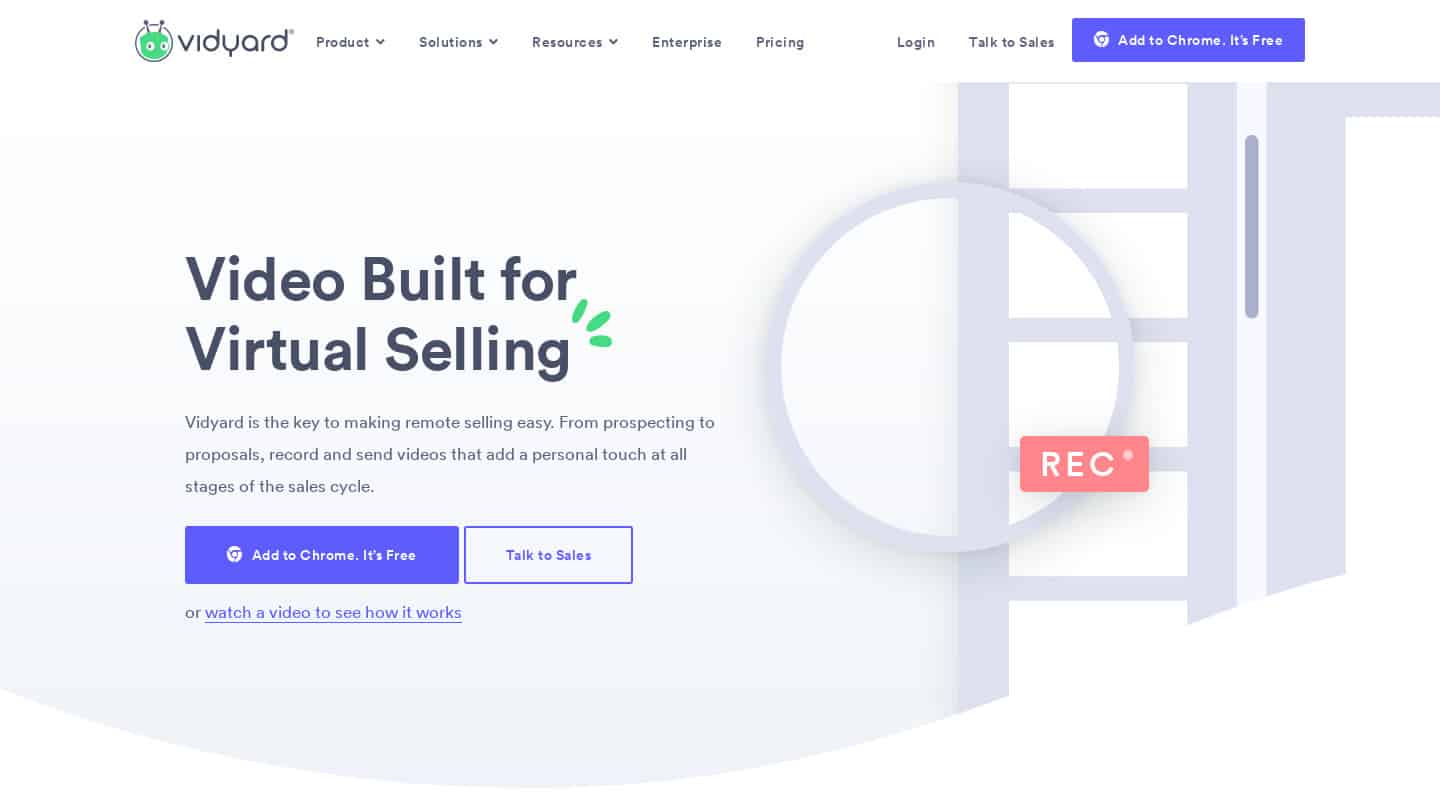 Create, upload and edit video files with basic call-to-actions, SEO optimization and little gif previews for integrations.
Their free plan offers limited customization options, then more for $15/month before jumping to $300/month for the full suite and analytics access.
23. Piñata farms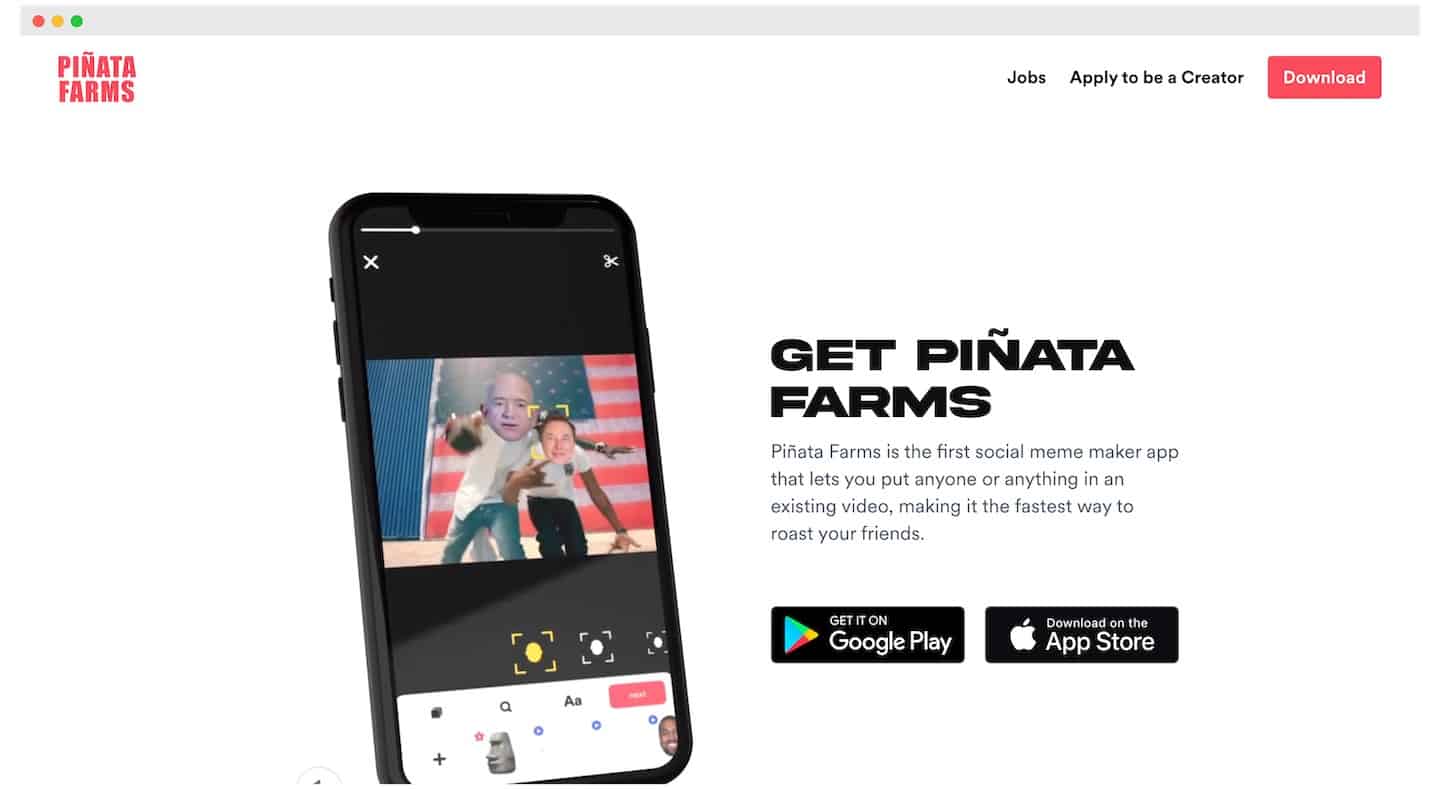 Although Pinata Farm started as an app used between friends to create meme-based videos, businesses can effectively leverage this and customize trending videos to promote their brand or product.
Check out how this data engineer has done it
Content distribution tools
After content creation, the next step is making sure as many people see it as possible. In digital marketing, distribution can be split into three categories: paid, owned and earned, or, as Buffer calls it, the digital marketing trifecta.
Owned refers to your personal channels, social media, website, blog, etc.
Paid is whenever you put money behind it, PPC campaigns, retargeting, social ads, etc.
Earned is when other people do the hard work for you – sharing your content online.
24. Buffer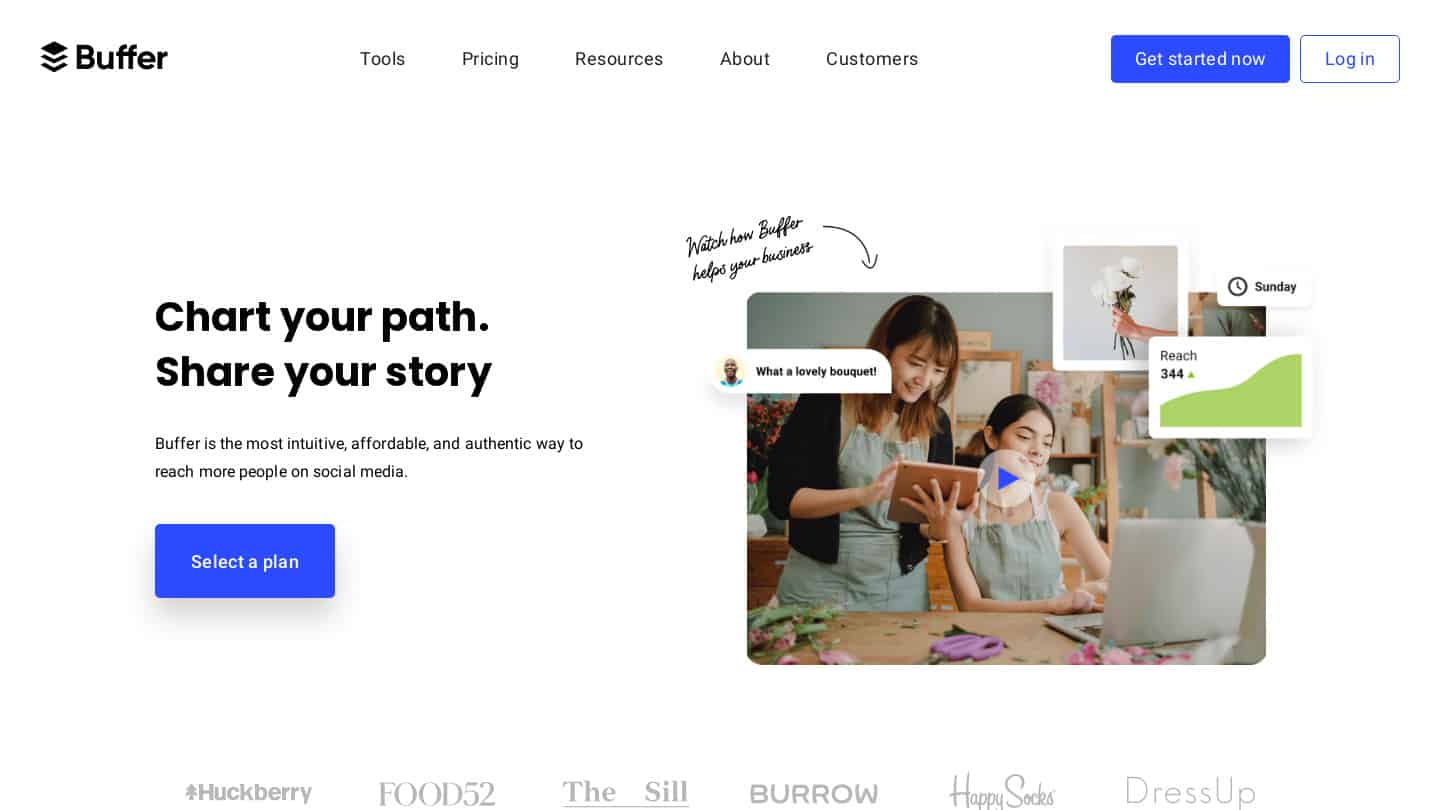 Buffer is an all-in-one platform for content distribution across social media. Their free plan is for up to three channels with basic scheduling and publishing tools. But for $5/month, you can also access their analytics and engage with social users straight from Buffer.
25. Addthis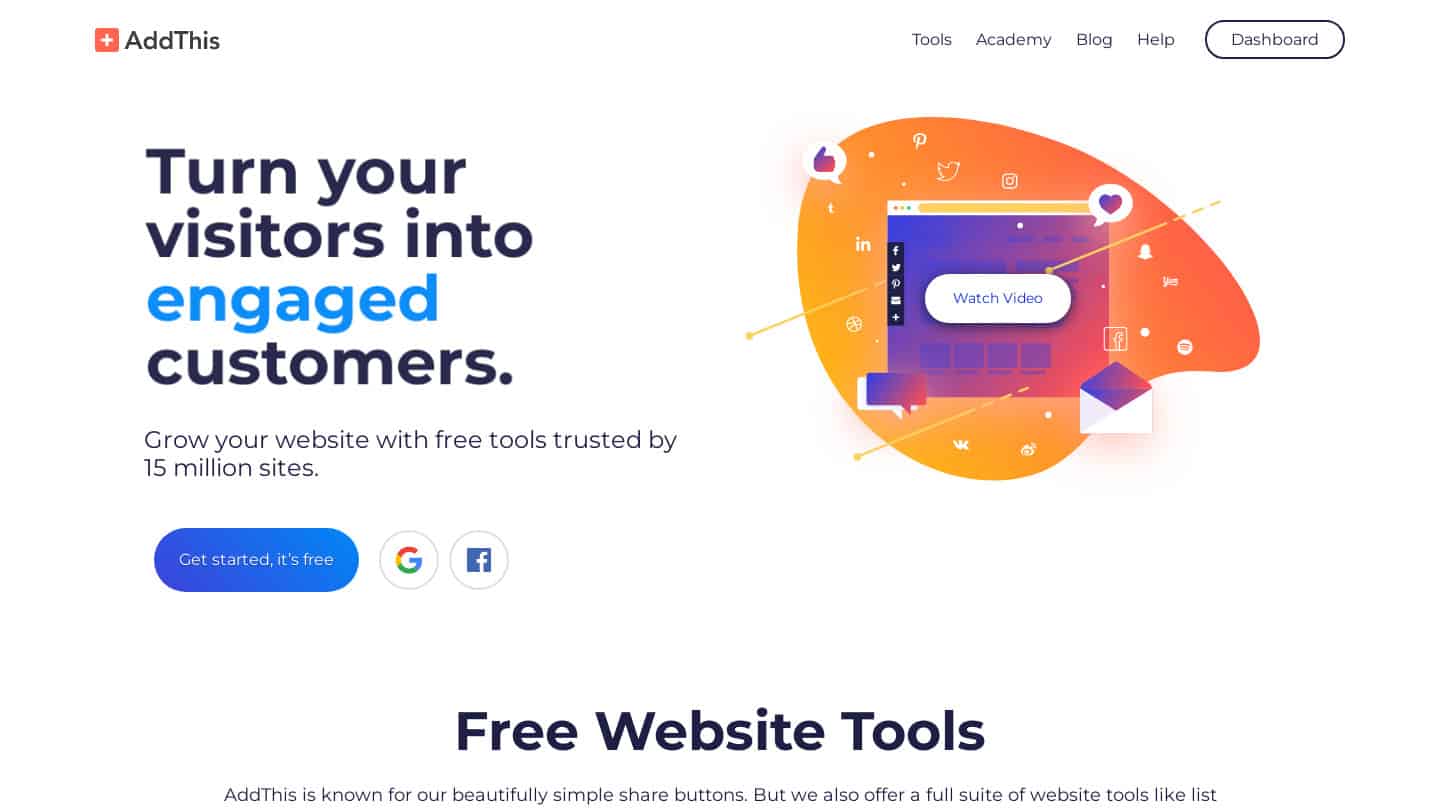 AddThis is a popular WordPress plugin for adding simple share buttons to any site or post, which is great for ensuring your content gets out there across multiple platforms. AddThis also offer a full set of website tools like a list builder, link promotion and recommended posts – all free!
26. Sniply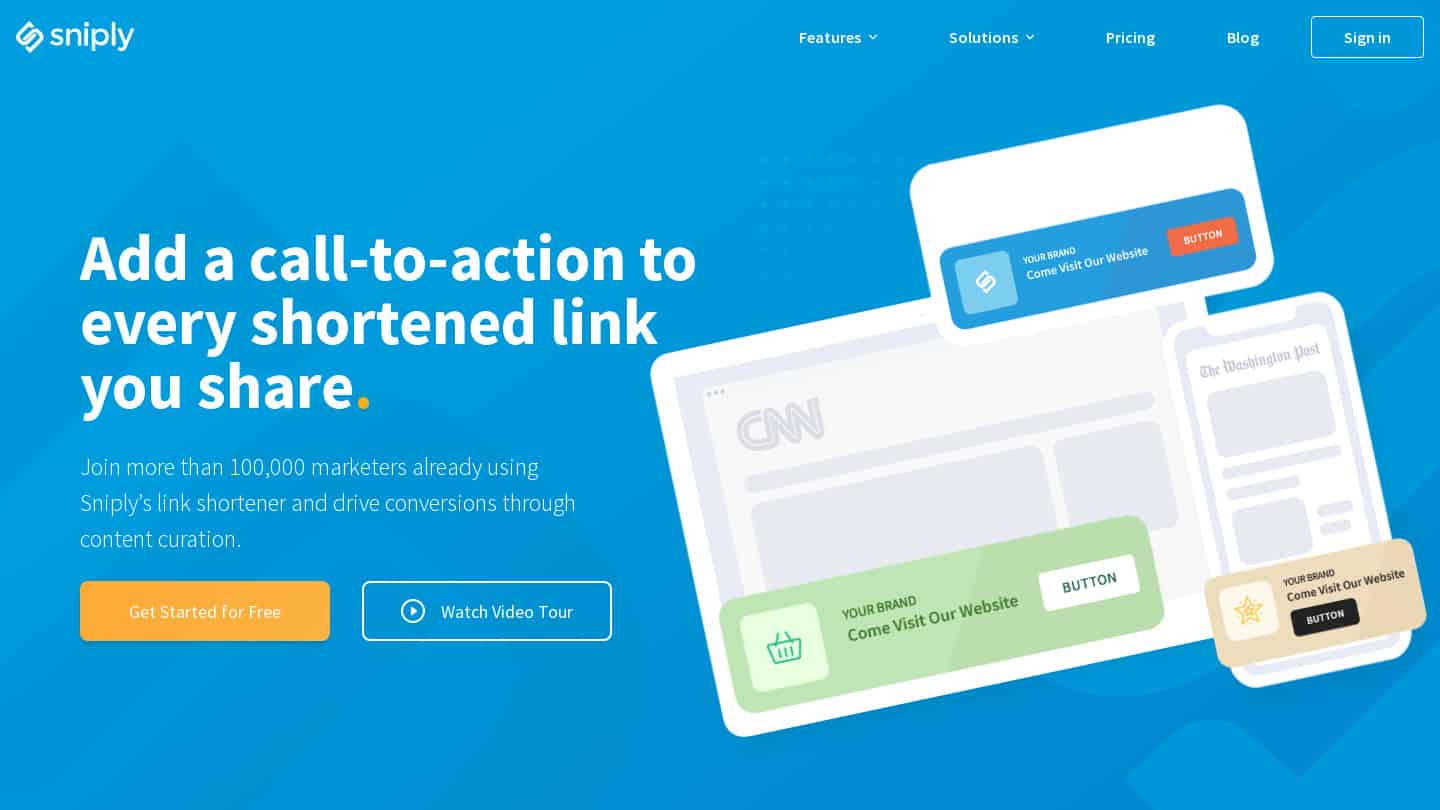 Great if you share your content across sites you don't own, like LinkedIn's Pulse or Medium. Sniply will drive traffic back to your site with a custom link and CTA button at the bottom of any article.
This is a paid tool starting at $29/month for 5000 clicks.
27. Edgar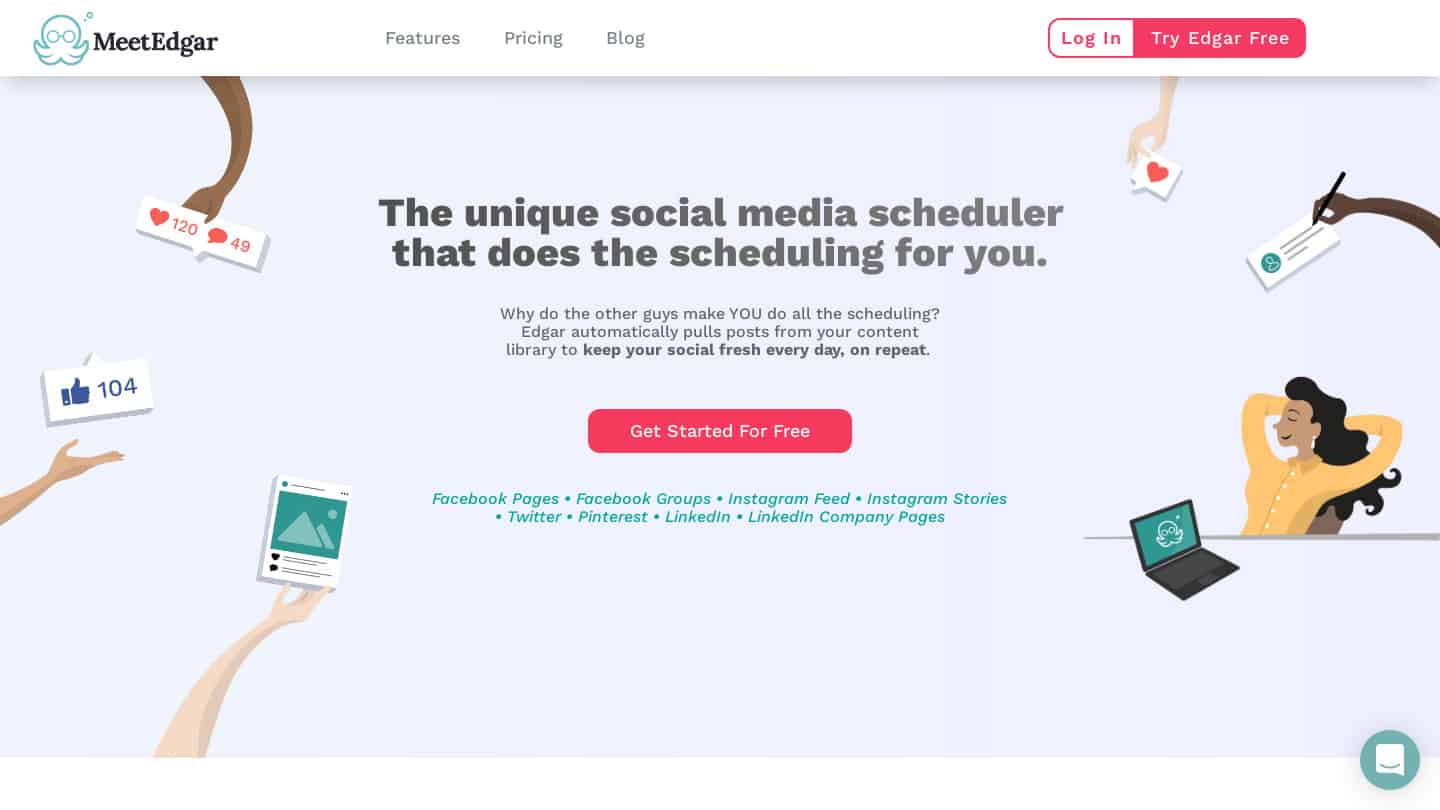 Edgar is another of the many social media schedulers out there, but it offers something unique in that it repurposes your evergreen content for social, so you're always posting, even if you don't have time to create and schedule it yourself.
You can also integrate this with a basic plugin like WP Twitter Auto Publish and Edgar will take care of building a basic presence on Twitter based on your blog publications.
Pricing starts at $29/month.
28. Sendinblue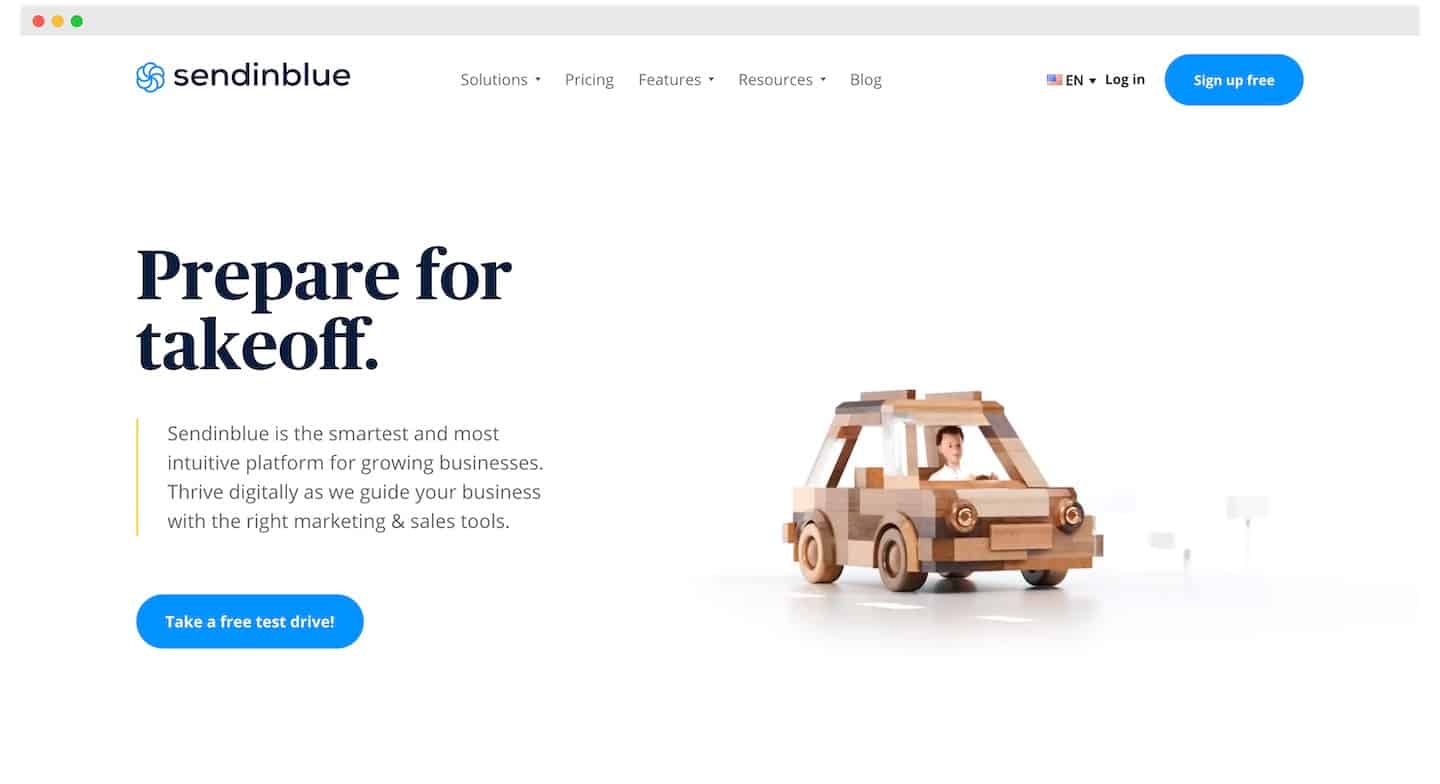 Sendinblue is a favorite email marketing tool of small businesses and single-person operations. They offer a free plan up to 300 contacts and then $25/month for up to 10,000 emails.
Their paid option also comes with RSS to email, allowing you to fully automate your newsletter based on your recent blogs.
29. Quora & Reddit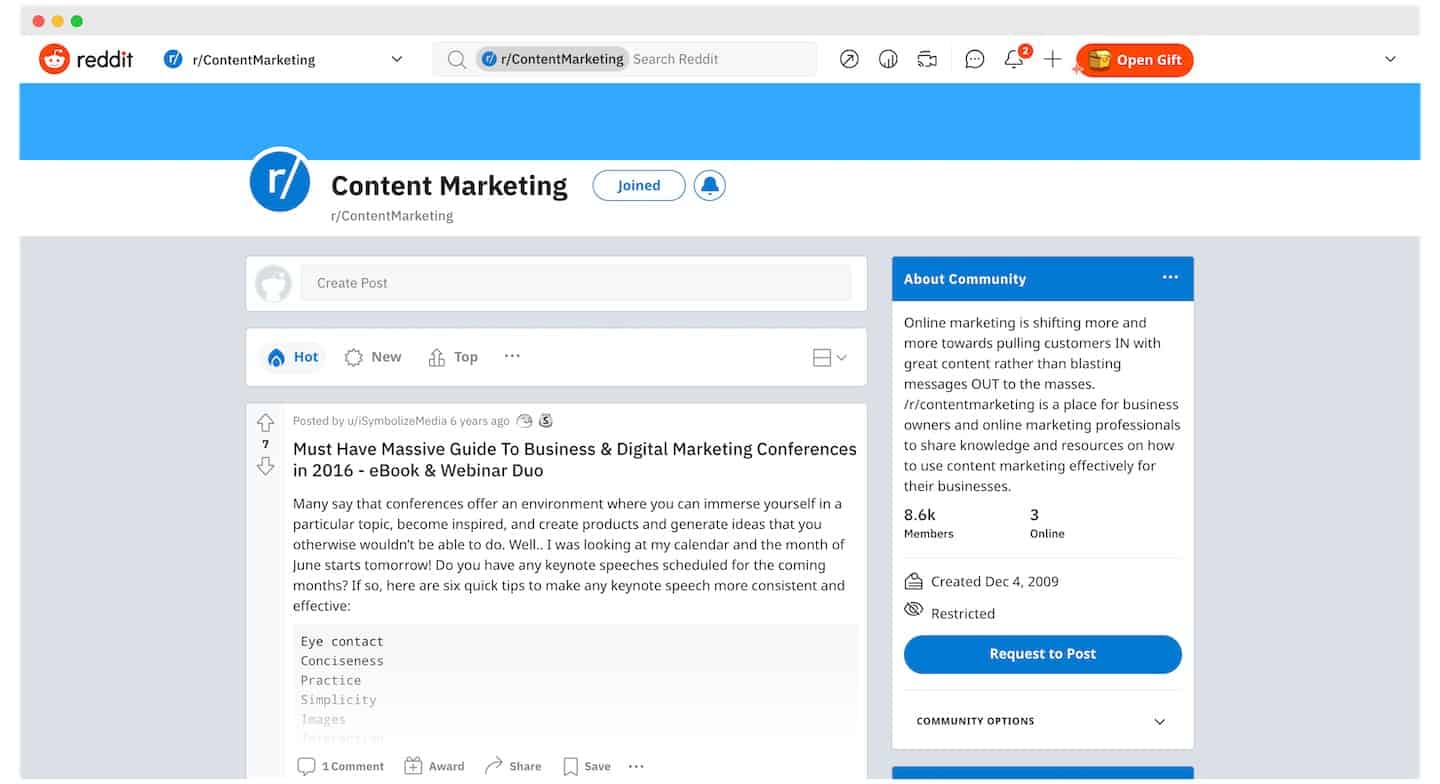 You can't just share direct content to these sites, you will need to answer relevant Quora questions or post meaningfully on Reddit threads to drive traffic. This can be time-consuming but results in much higher quality site visitors who are more likely to engage.
30. Content curators or aggregators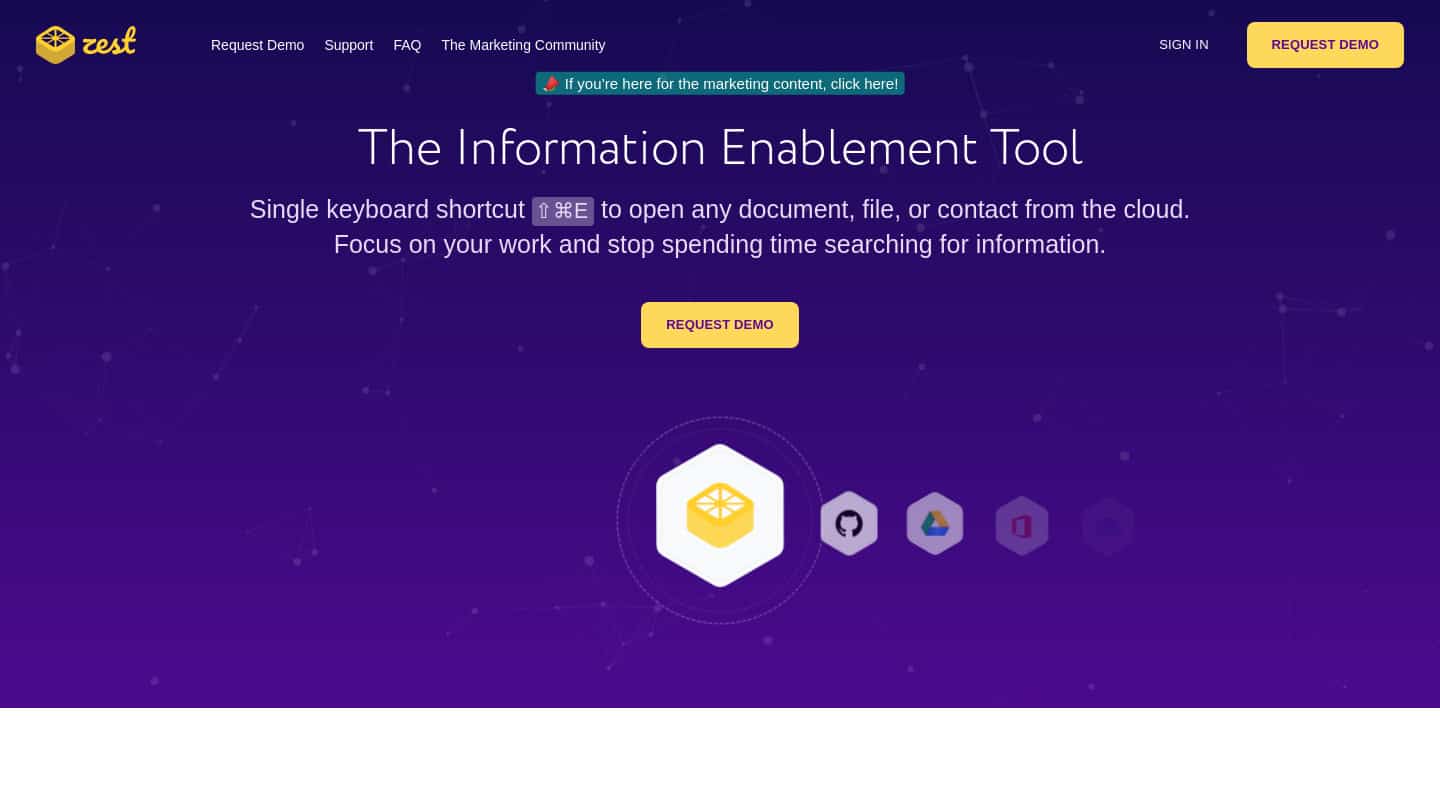 Content aggregators or curators scour the web for new content in an industry and link to it daily or weekly. If you do your research and find a few of these platforms (Marketer Milk, Designer News, WP News Desk etc.) to submit new content to, it could be a huge driver of traffic to your site.
31. Google + Linkclump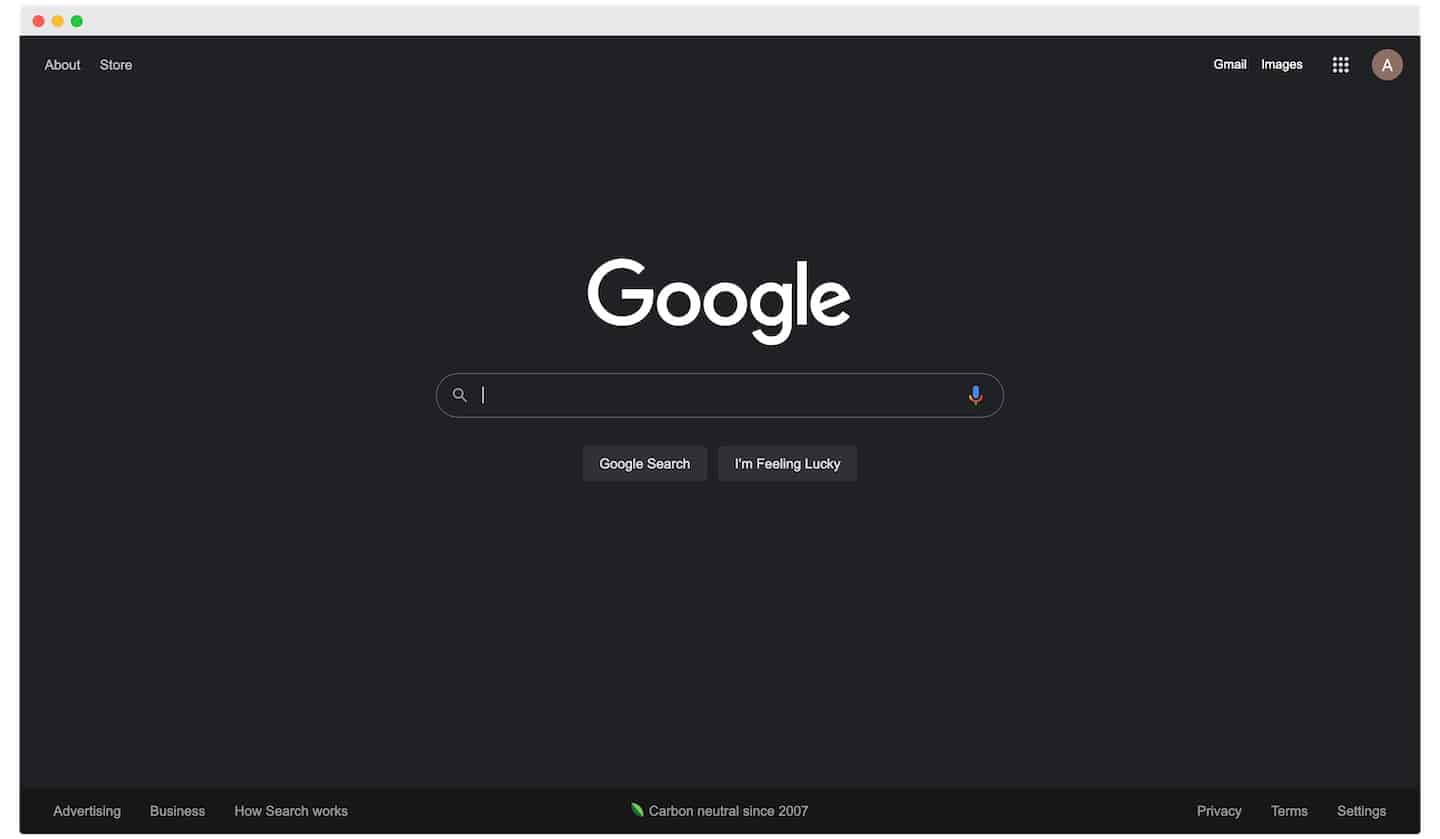 Use Linkclump to open or save multiple websites in one go. By searching a few keywords, you can get a whole list of sites quickly and reach out to them, offering to add value to their articles with a snippet from your own.
E.g. if you wrote about detecting keyword cannibalization, you could reach out to 5-6 bloggers who covered the same topic and ask them to link to your piece for further information.
32. Apollo.io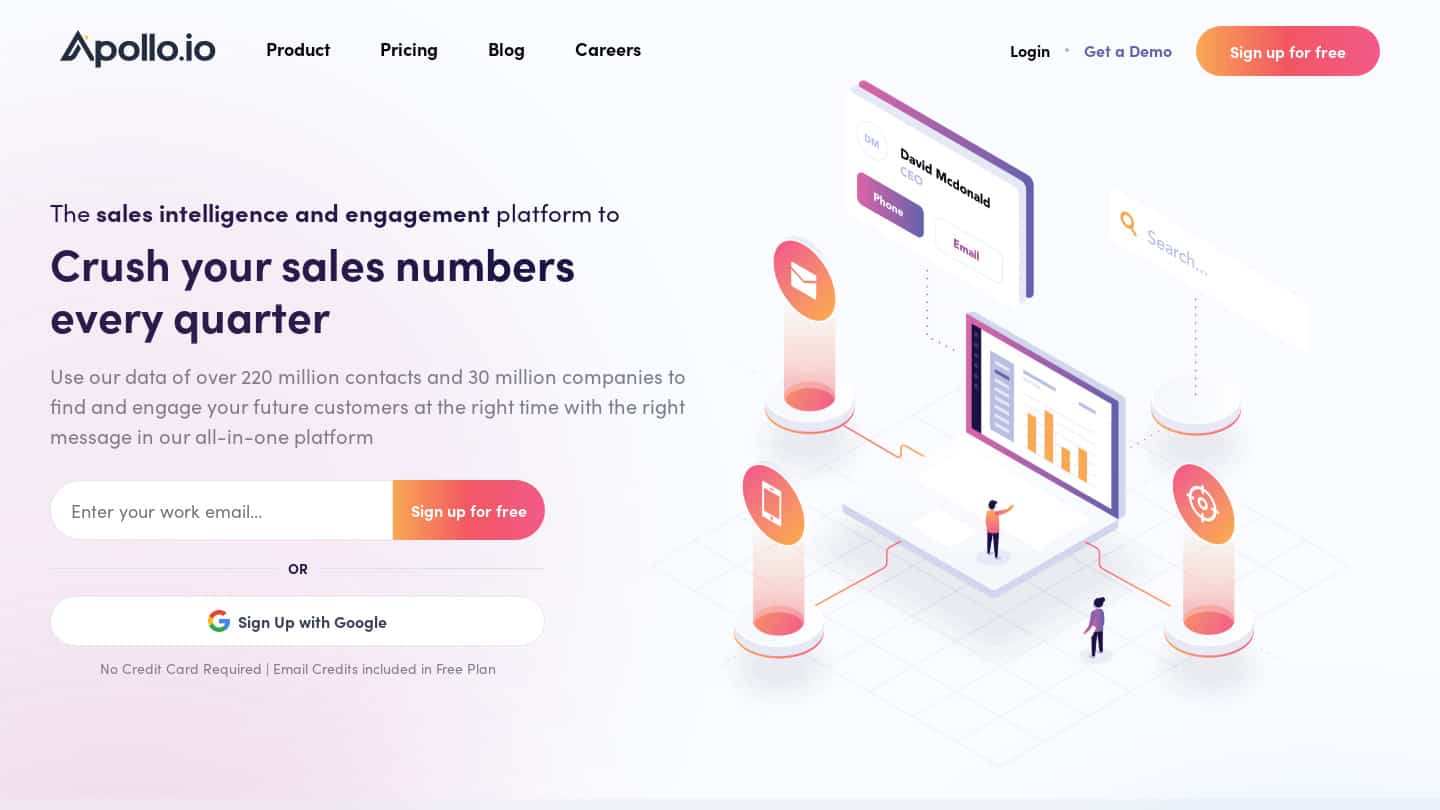 Apollo offers a free browser extension that finds anyone's email from LinkedIn, lets you reach out individually straight from the platform, connects to your email, and retrieves a wealth of hidden information from any website.
And it's all free for up to 50 leads/month.
Content optimization tools
33. Google Search Console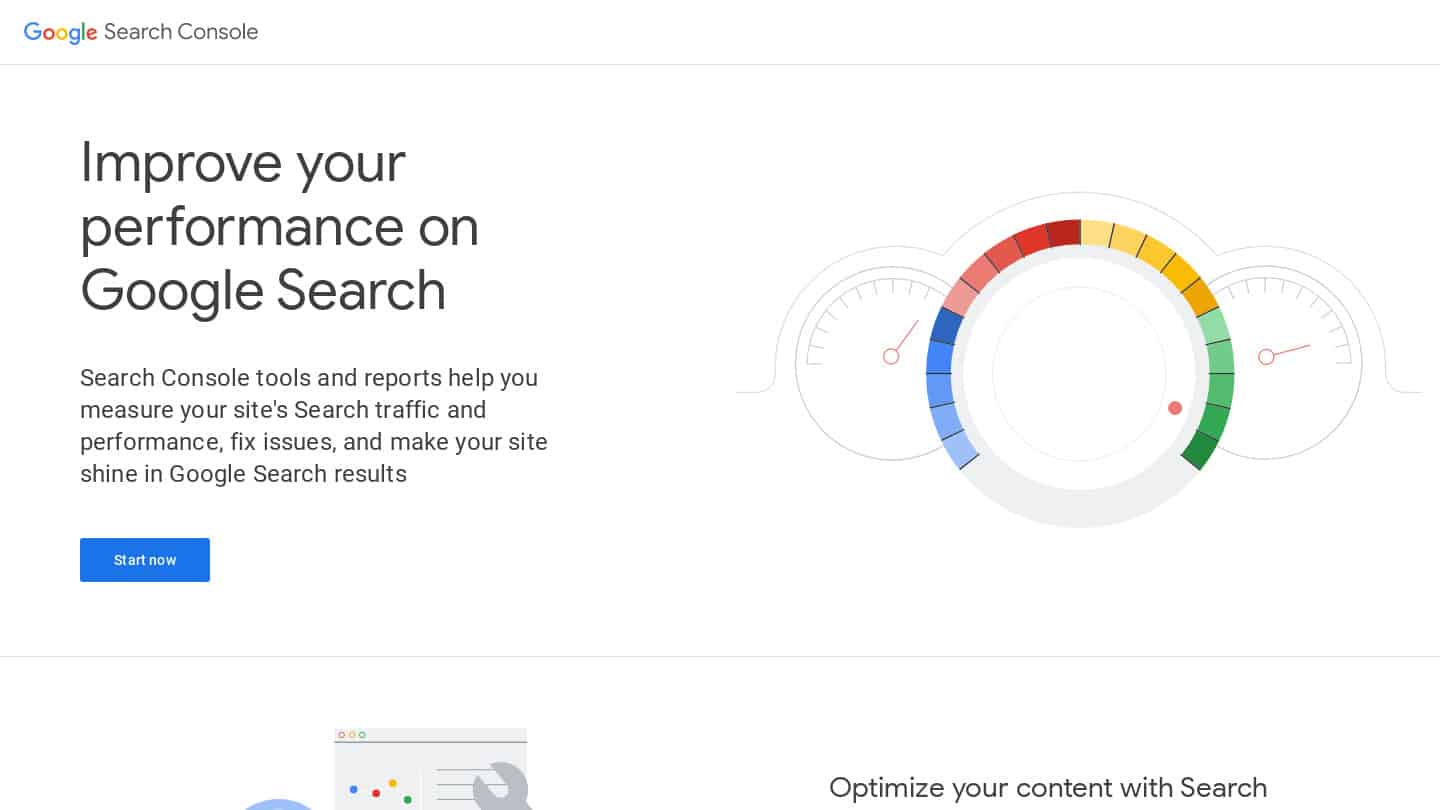 Google Search Console is one of the best tools for SEO and content optimization and yet so many sites neglect using it (plus, its free!).
By connecting your search console and linking it with Google Analytics you can track keywords you're performing well for and their potential. You can then optimize your content based off the words you're already ranking for, generate topic cluster ideas and identify any internal linking opportunities.
34. Schema & Structured data tools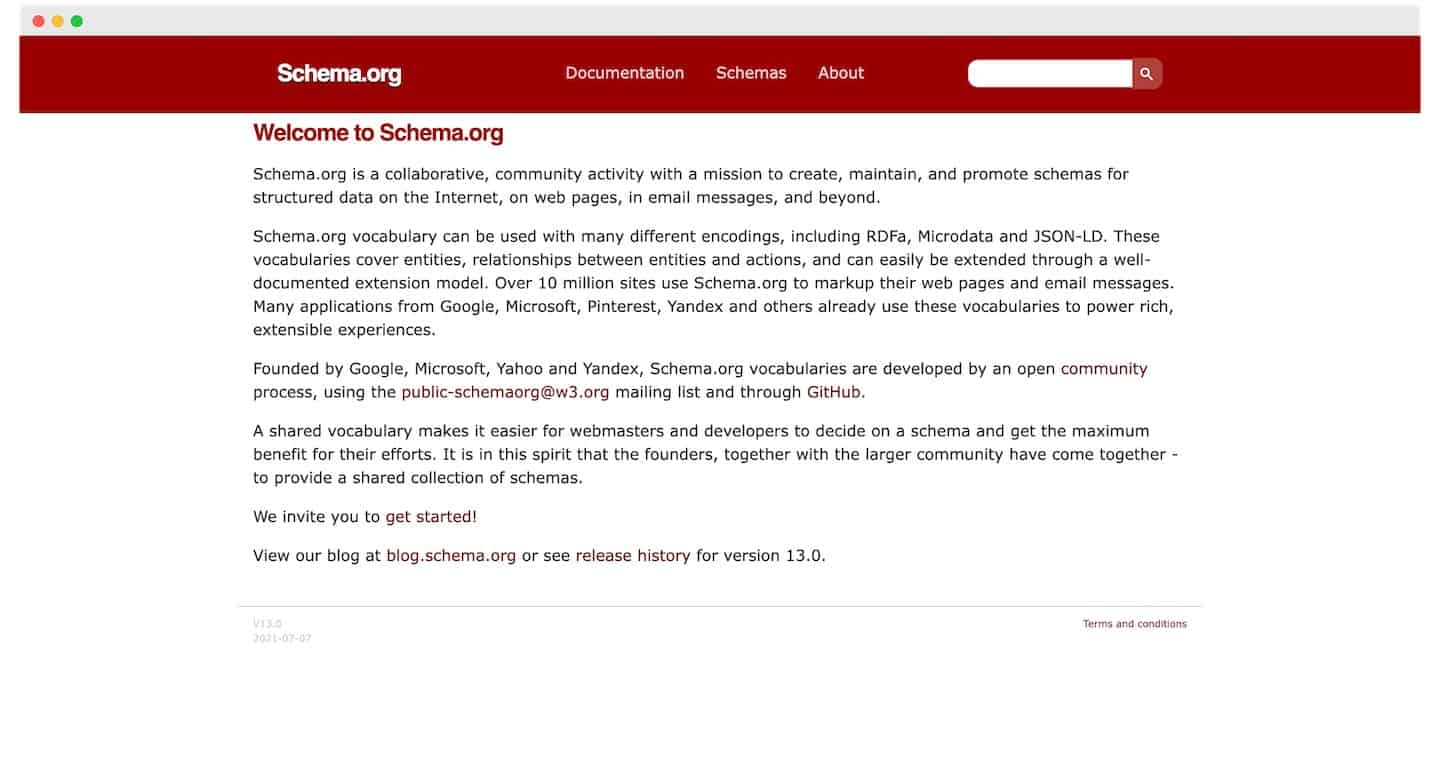 With Schema, you can set a ton of information for each article or post, including the type of content they are (review, listicle, article etc.), the industry, author, and so on. You can also use your schema to create SERPs that are more likely to get you to the top of Google for specific queries.
Schema and structured data are fiddly to learn but invaluable in optimizing your search rankings. If you put in the hours to get this right, it can be one of the most powerful drivers of traffic available.
35. Clearscope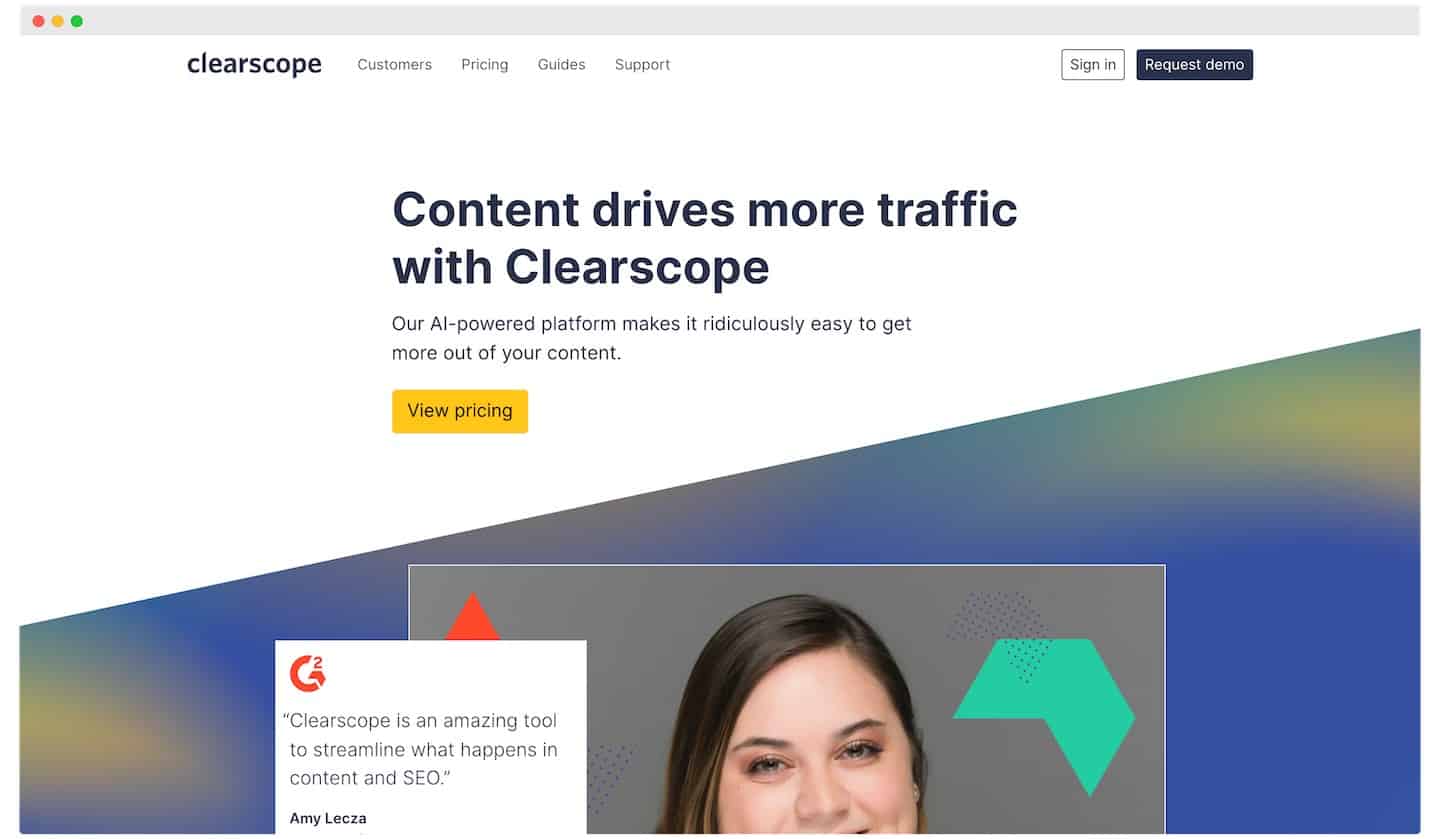 Cleascope uses an AI to optimize your content for SEO by analyzing the intent behind keywords and providing recommendations to optimize your text and suggesting ideas you may not have covered.
Clearscope starts at $170/month, so it's aimed at bigger businesses. For cheaper (or free) alternatives you could try MarketMuse, Dashword or Topic who all offer smaller plans.
Content marketing reporting tools
36. Proper Google Analytics setup
Google Analytics can track information like where are your users coming from, how likely they are to convert from each source, and which of your topics drive consistent traffic to your site. This is all invaluable in content ideation.
37. FullStory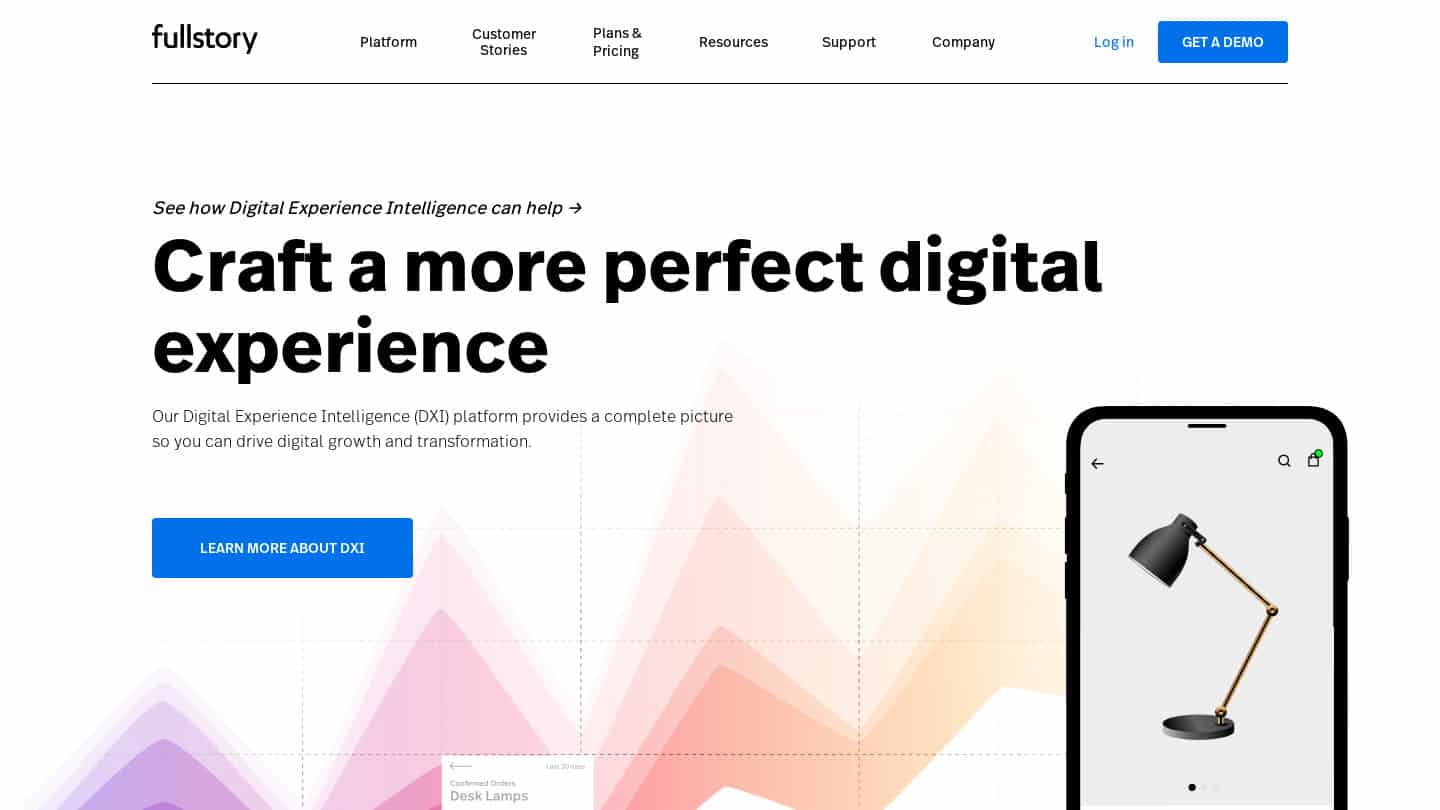 Combines session details with analytical data for you to get a full view of how users are interacting with your site in real time. See where they click, any potential pain points and conversions through heat, click and scroll maps.
FullStory is aimed at SaaS teams and is expensive if you have a lot of traffic (they hide the pricing on their site), but they offer a free version for up to 1000 sessions per month, which you can limit to specific pages you're looking to optimize.
Hotjar is a similar tool offering 1050 free sessions a month.
38. Brand24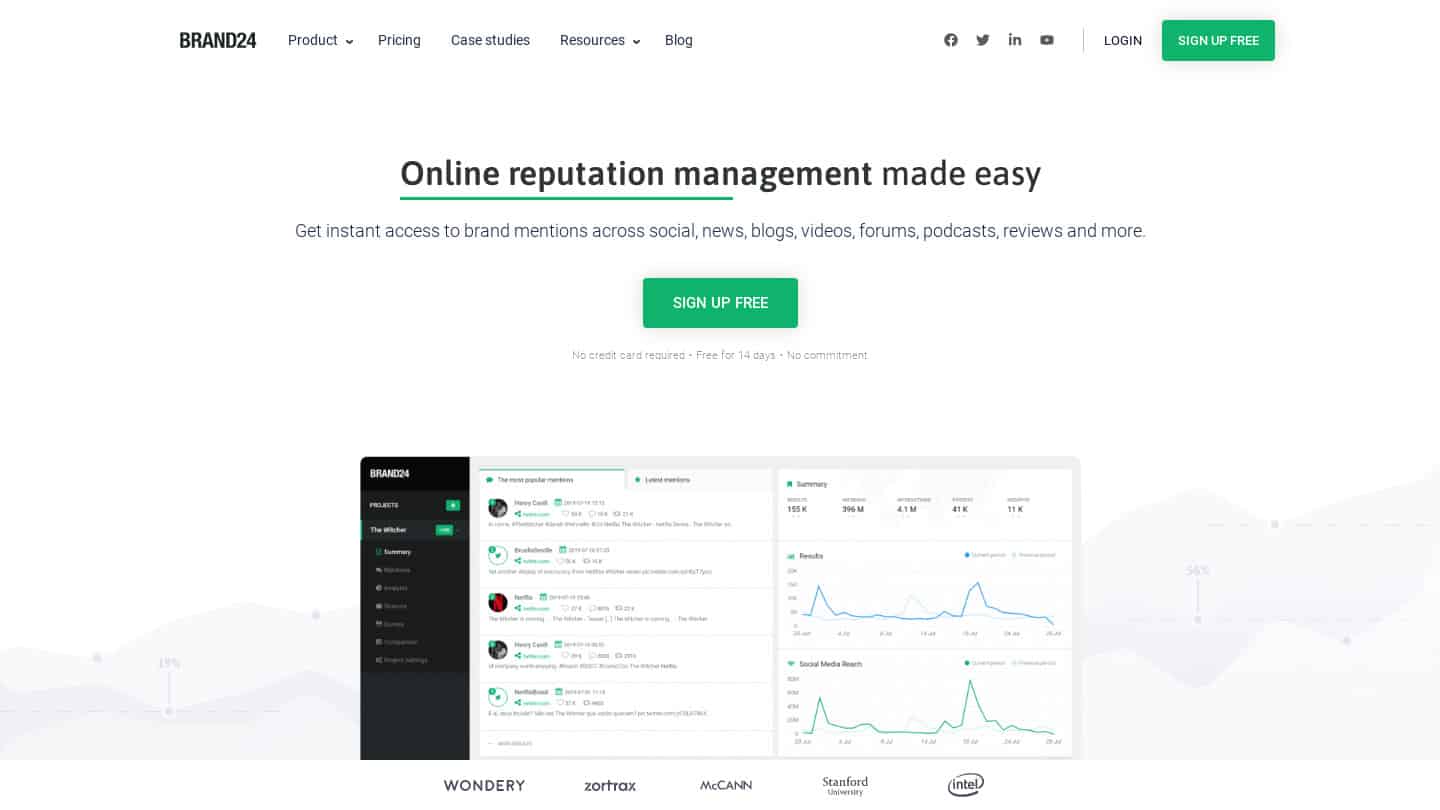 Finally, you want to know how your content is behaving on social media long after posting. Brand24 is one of many media monitoring tools that offers this, showing when and where your content is being shared and what's being said about it.
Pricing starts at $49/month.