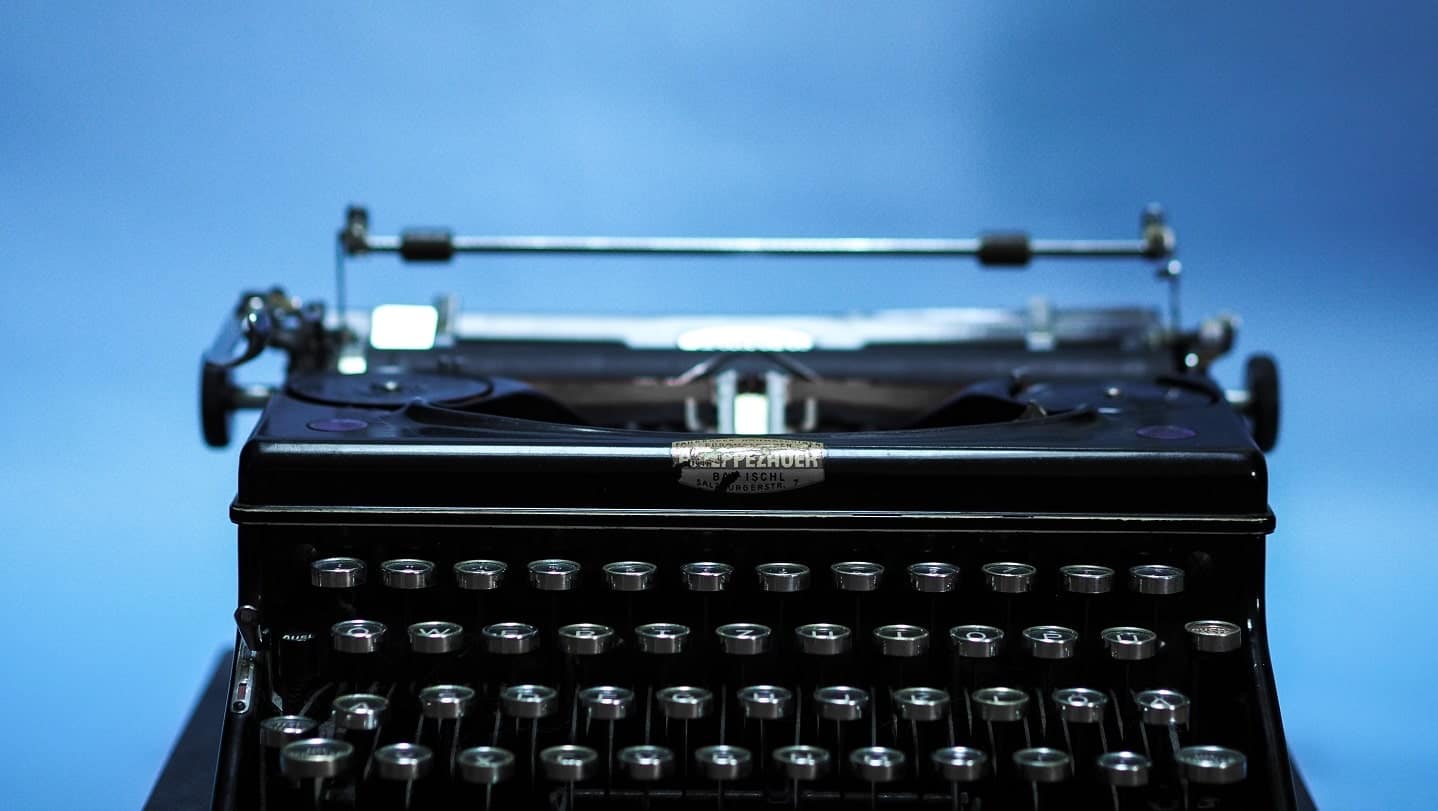 Blog writing rates on sites like Upwork range between $10/hr and $100hr. Meaning for a quality blog post, you can expect between $100 and $1,000 depending on the length and depth of the content. On average, you should aim for $200 – $400 for a standard blog post
However, these are ballpark figures. It's hard to know precisely how much a blog writer costs until you take the following factors into account:
The scope of the writing project (type and length of blog post + additional elements, e.g., topic, research, media, etc.)
The writer's level of expertise and experience
The industry and audience (B2B vs. B2C)
How blog writers charge (per word, per hour, per post)
As with any service, you can find a writer for cheap or pay top dollar. This is tempting, especially if you're trying to keep your blogging costs down. But beware of dirt-cheap blog posts.
After hiring many writers over the years, we've found that cheap writers bring more headaches than results.
This article will help you understand what costs to expect when hiring a blog writer, including our top tips for finding quality blog writers on a budget. Because yes, it is possible!
How much does a blog post cost?
Using flat rate per post pricing, here's what you can expect from different caliber writers from low-end to premium.
Low-end writer: $10 – $100 per post
Added value: Semi-automated content generation for search engines only.
Blog posts for pennies are easy to come by. These cheap writers are abundantly available across various content mills and freelance marketplaces. However, buyers beware.
Cheap blog post writers are usually more hassle than they're worth, and you'll waste time fixing up their mistakes.
By hiring a cheap writer, you put yourself at the risk of:
Poor quality content—either badly written or doesn't bring any value to your reader. The cheapest writers are often from non-English speaking countries and don't have the necessary language skills to create truly engaging content. Having to rewrite a half-baked post yourself or correct a bunch of spelling/grammar errors is a pain in the butt.
Incorrect information that could damage your credibility (assuming the writer has no real industry knowledge or expertise).
Plagiarism/duplicate content. Be cautious of writers taking shortcuts and trying to pass others' work off as their own.
It often doesn't matter how well you brief such writers. The outcome is almost always sub-par. Cheaper doesn't necessarily mean a "good deal". Quite the opposite, actually.
Mid-level writer: $100 – $300
Added value: High-grade content production from folks who enjoy writing and can express information clearly and without mistakes.
For posts with a minimum level of quality, $100 is generally the starting point. You'd be lucky to get anything good below this rate.
From $100 onwards, you can expect a post at the very least to be written in correct English without spelling or grammar mistakes. You can also expect the writer has gathered a certain level of writing experience and knows how to:
Format a blog post
Organize their thoughts on a page
Convey arguments with clarity
Use SEO best practices (sometimes, not always)
It's unlikely at this level to find a subject matter expert. That said, you can still get a lot of value from a mid-level writer if you have an excellent brief. More on this later.
High-end writers: $350+ per post
Added value: Autonomous writers/thought leaders with deep expertise. Able to plan and create their own outline, write content that ranks and drives value to your business.
At this level, the writing is of excellent quality (no language or grammar mistakes). An experienced wordsmith, the writer has perfected their craft and boasts an impressive portfolio—they're clearly good at what they do. Plus, they're usually highly specialized in one particular niche or industry.
For high-end writers, you can expect:
Research-backed content and insights
Interesting examples and quotes from external sources
Engaging copy and tone of voice
SEO optimization
Commitment to tailoring content to your business goals
If you've got a rockstar writer on your hands, they'll be able to bring a new angle and insights to a topic that's been done 100 times over. Expect the shareability of your blog post to increase massively.
Factors that determine blog post price
Scope of the writing project
1) Type and length of blog posts
Shorter blog posts will cost less, while comprehensive guides and cornerstone pieces will cost more. No surprises there. The longer the content piece, the more time the writer has to spend on it.
Writers will adjust their quotes according to word count. If there's a writer you really want to work with, but they're beyond your budget, you could try negotiating a lower word count to make their rates affordable.
2) Additional elements and tasks
Let's say you hand over a detailed brief for a 1,000-word blog post to your writer. In this instance, research is minimal because your brief has covered all the main points. All they have to do is take your bullet points and transform them into engaging content. The output? 1,000 words on a page, as requested.
Now you've got the written content but don't forget you still have to source images, upload content to your website, format it, etc. These steps take time.
If you want to focus on more strategic tasks, you could get the writer to perform these additional steps, which will inevitably increase the price of the blog posts.
Specifically, here are examples of requests that will add to the cost:
Research: if your brief is brief (no pun), the writer has to do independent research on the topic. Another example is asking the writer to source original quotes or interview customers.
Images: the writer has to source images for the piece. This is usually an additional fee, but the upside is that you save a lot of time.
Meta title and description: having the writer include this information also saves time. Also easier for them because they have a deeper sense of what the post is about.
CMS upload: integrating the post directly into your website.
The writer's experience and subject matter expertise
The more experienced the writer, the more expensive their rates—especially if they're experts in a specific niche rather than a generalist writer.
High-end writers are typically very specialized, and you're paying to access their industry insights, research, and network. For instance, a writer may have direct communication with industry professionals for quotes or share the article with their social media followers (who are also part of the industry).
By tapping into a writer's network, you may even attract organic backlinks to your content — increasing the ROI on your investment.
Certain niches like SaaS tend to have higher blogging rates as these companies depend on content marketing in the B2B space.
Additional skills like on-page optimization for SEO will also cost more.
How blog writers charge
Blog writers price their services by either word, hourly, or per post. Let's look at each approach in more detail.
Per hour – ranging from $10 to $100/hour
It's common for writers to charge per hour. If you decide to hire a freelance writer at an hourly rate, agree on a price for the number of hours up front. Otherwise, your budget could be unpredictable and blow out.
Experienced blog writers can usually estimate the amount of time a blog post will take.
Per word – ranging from $$0.06 to $3/word
Per-word pricing reduces the uncertainty of hourly billing because time isn't factored into the equation.
If you're hiring on a per word basis, you need to have a precise idea of the word count beforehand. The downside with per-word pricing is that the word count sometimes takes priority over quality.
For example, if you overestimate the count, you might have a writer adding unnecessary words for the sake of hitting the target. Underestimate and you could miss essential information on the topic.
Per post – ranging from $100 to $1,000
Per post or project pricing is setting a flat rate for a minimum word count.
As mentioned above, you can order cheap articles from a low-end writer or pay premium rates for a high-end writer.
This pricing method works well when you have a writer you work with regularly, and you know what quality to expect.
Tips for finding and hiring a blog writer on a budget
It's not uncommon to see writers charging $500+ a post (especially in more profitable writing niches like SaaS).
If that's beyond your budget, there are ways to get quality content for less but expect to put a lot more effort into your recruiting and briefing process.
Essential: Put time and effort into content briefs
Some marketers prefer to pay $500+ per post but with a high-level brief. Basically, giving the writer a few keywords to target and leaving it up to them to research and find the direct angle and structure of the content.
If you want an experienced writer on a lower budget, be prepared to put in the groundwork and research yourself. For instance, we spend a lot of time on briefs so our writer's main task is to give our bullet-points and notes a makeover.
Generally speaking, the more detailed the outline, the more likely you'll be satisfied with the writers' output. This rule applies across the board, no matter the writer's level.
Write a detailed job description
When we hire writers, we look for folks with great attention to detail. When we post a thoughtful and detailed job description, it tends to attract the type of detail-oriented writer we're after.
If you want to hire top talent, your job description needs to show you're professional, organized, and know what you're doing. In other words, be the person a writer will want to work with.
Here's a basic template for a blog writer job description:
Introduce yourself/team and provide context about your project and goals. This information will help attract talent interested in your niche and mission. By giving context upfront, you set the scene for what it'll be like to work with you—building a deeper connection with your writer and making it easier to communicate and work together.
Be clear on your project requirements, including target word counts, your briefing process, how much research to expect, and additional elements that will affect the scope.
Communicate whether this is a one-off project or a long-term partnership. If ongoing, explain how many posts per week/month.
List your budget based on how you price writing, e.g., per post instead of hourly or per word.
Go through the writer's portfolio and samples
Sometimes it's immediately apparent whether a blog writer is the right fit or not. Other times it's not as obvious, and this is where you need to slow down your recruitment process.
Don't skim over proposals. Take the time to go through a writer's sample pieces and note down any points you like and don't like.
If you're choosing between several writers, create a spreadsheet to note the pros and cons of each so at a glance you can compare and make a final decision.
Do a writing test
Once you've thoroughly reviewed a writer's profile and samples and feel pretty confident about your choice, assign a blog post as a trial run.
While some companies will make writers do unpaid tests, it's best to pay the writer at the agreed blog post rate for the trial piece. This is only fair and the best approach to get your relationship off on the best foot. It not only motivates the writer to bring their A-game, but it also shows that you're a great client who values their time.
Final takeaways
There's no standard pricing for blog posts as it all depends on the project scope, the niche, and the writer's experience.
To get the best results:
Outline your requirements
Set a reasonable budget
Post quality job descriptions on platforms like Upwork, LinkedIn, or elsewhere
Review quotes and samples
With practice, you'll get a feel for the price point that works best for you and delivers the value you need.
Now, it's time to scale your writing. Good luck!