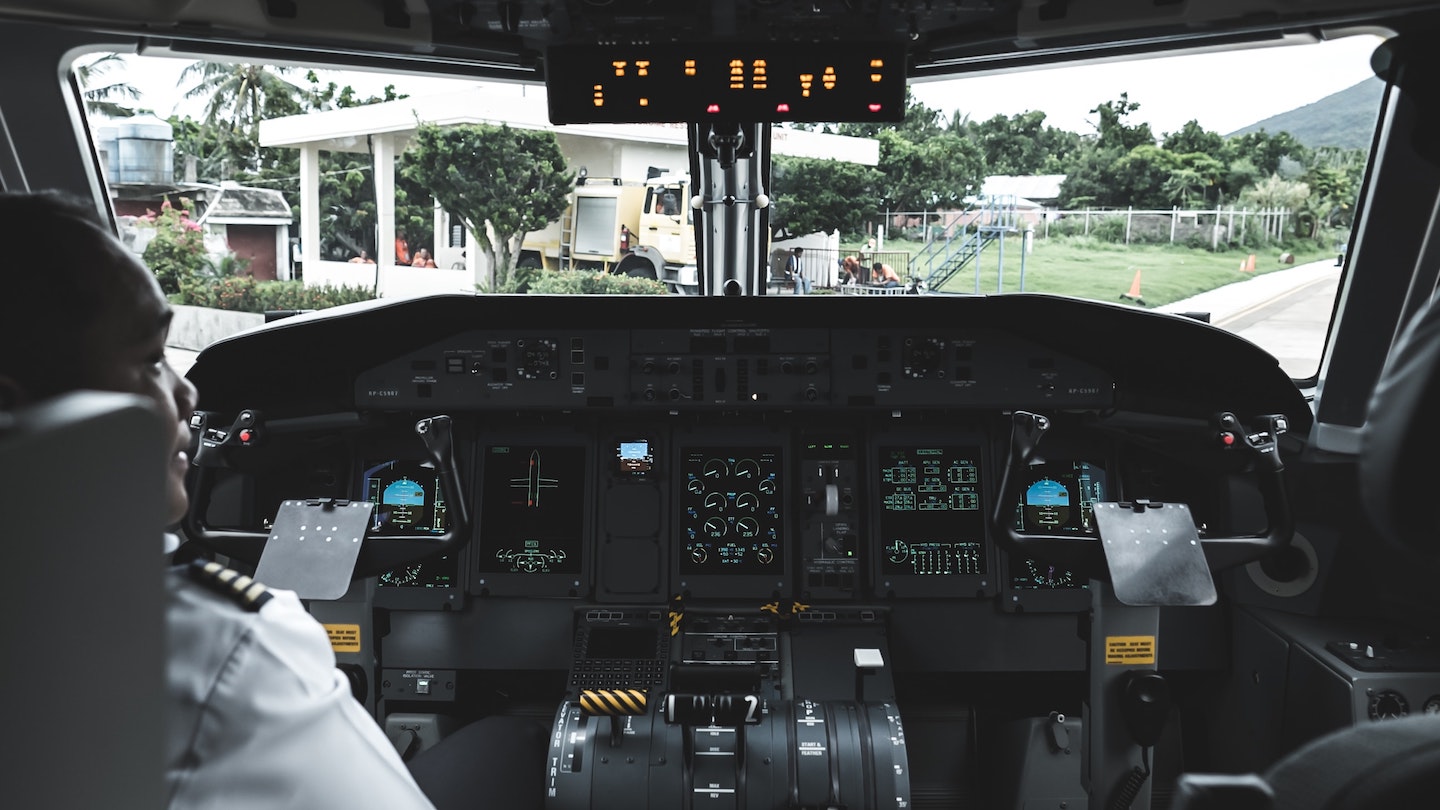 Optimizing blog posts for SEO is one of the best things you can do for your website and marketing.
A well-optimized post can massively improve your search rankings, drive more traffic, and provide greater domain authority.
While SEO can seem overwhelming at first, the truth is that anyone can learn the basics and apply it to their blog post for better rankings—with some tools to help, of course.
On-page SEO is easy, just follow our 11-point SEO checklist for blog posts and your site will be ranking higher in no time.
An 11-Point SEO Checklist for Blog Posts
1. Do keyword research before writing
The first step in keyword research is identifying your seed, primary, and secondary keywords.
Seed keywords are typically short-tail keywords with high volume and high competition. Such terms are your jumping off point, the first words you put into your keyword research tool to discover similar keywords.  
The primary keyword signifies the main intent of the page and is the keyword you're most aiming to rank for.
Secondary keywords are additional phrases and terms that crop up less often but are still relevant to the main topic. These keywords give search engines more context on the page's subject and provide information on the user intent.  
Free options like Google's related queries will give you an idea of common questions and phrases, but keyword research tools are necessary for proper SEO optimization. Sites like Ahrefs and SEMrush offer in-depth keyword data and analysis that, although pricey, is worth its weight in gold.   
When doing keyword research, the most important things to consider are search volume and difficulty. These metrics indicate traffic  potential and the likelihood of ranking for each keyword.
Understanding your keyword research
The best keywords have high volumes and low difficulties, but this can be a bit of a golden goose. You'll need to dive deeper into your keywords to find these nuggets that will make your rankings soar.
That said, you shouldn't be put off by low-volume keywords. Some low volume keywords can have a high purchase intent and work out being even more valuable.
Sometimes a keyword can seem impossible to rank for because of its difficulty. In this case , you should look at long-tail versions of the same keyword.
For instance, the term "affiliate programs" has high volume and difficulty. But a long tail version (three or more words) such as "affiliate programs for gamers" will be much more accessible. 
An easy (and free) way to find long tail keywords is to look at the related searches on Google.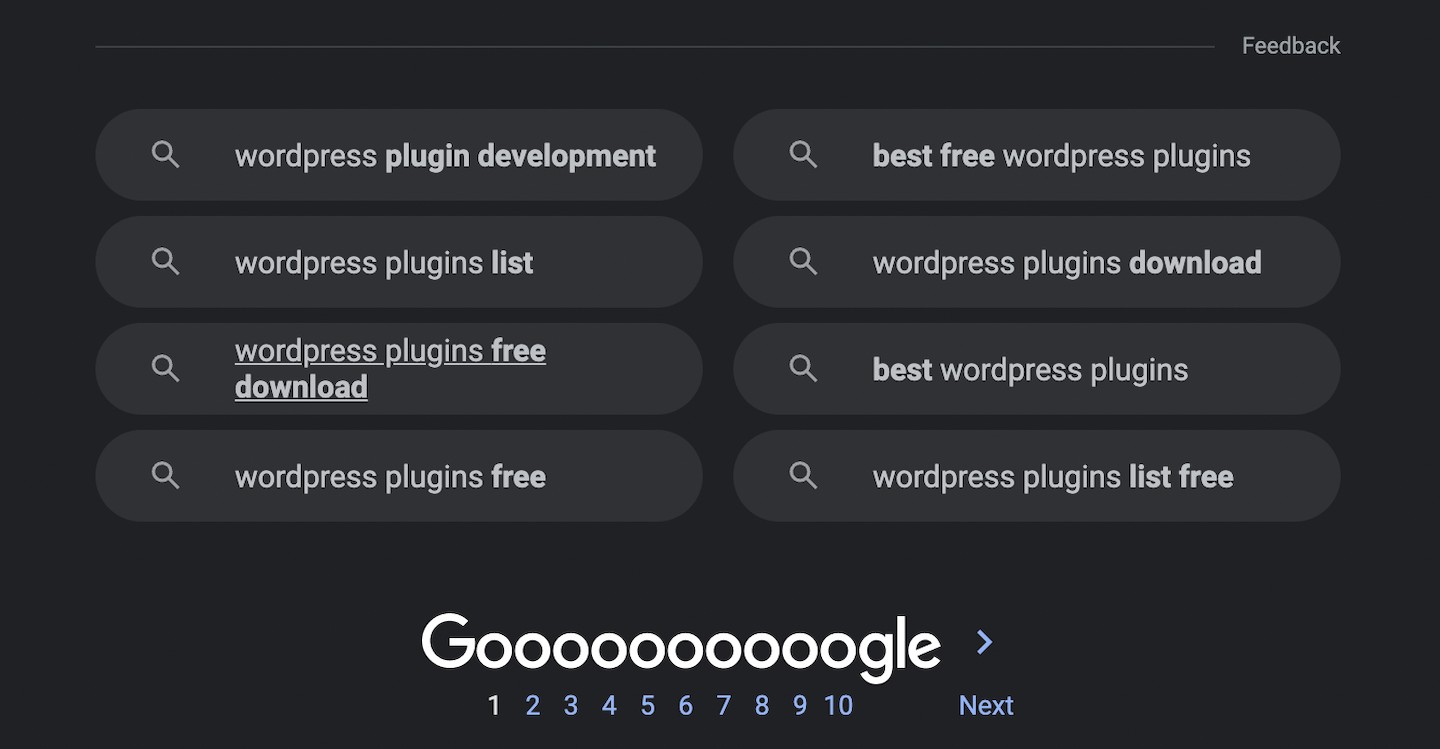 2. Include related questions
As well as using the aforementioned tools to find relevant questions and queries, there are free ways of hunting for the type of questions people may be searching.
For example you can Google your keyword phrase and check the 'People also ask' section for the most common related queries.  Alternatively, searching the topic on a site like Quora or Reddit will show the most common questions associated with that keyword. 
AnswerThePublic is a free site that shows you mind maps of all the different branches someone typing your keyword may go off into, including queries that start with who, what, when, where or why.
By regularly conducting research on your topics, you can see the most common searches and questions users are looking to have answered. This will help you niche down and plan your blog posts, their subheadings, and general structure.
3. Analyze competitor content
Keyword tools offer the ability to input any URL and see the keywords that site is currently ranking for.
By making a list of your competitors and running them through a research tool, you can perform a keyword gap analysis to see what keywords they rank for. 
Take these competitor keywords and use them to inform your content strategy.
Focus on high volume, low competition keywords to identify lucrative ranking opportunities you may have missed in your own research.
4. Analyze the search intent of target keywords
Search intent refers to identifying what people are looking for when they type certain keywords into Google.
For example:
What is someone who types in "blogs about blogging" hoping to find, exactly?
Google isn't going to just look at sites that rank for 'blogs about blogging', the intent behind that keyword is to find sites that give information on how to make a blog successful, so the intent is slightly different to the exact keyword search.
Search engines are clever enough to recognize this and instead search for the intent behind the keyword, as well as the keyword itself.
If you can identify this, you can open yourself up to a whole host of new target keywords based on intent, as well as make sure your post aligns with the intent behind the keyword you're targeting.
5. Check for potential duplicate content 
To quote, well… ourselves, "keyword cannibalization occurs when two or more pages on your website rank for the same keyword. As a result, search engines like Google struggle to determine which page to prioritize, which may lead to lower rankings across all the pages that share these keywords."
When building a content cluster around a topic, this can run the risk of keyword cannibalization, so make sure to analyze any similar content on your blog to avoid impacting your own rankings.
Make sure you have different primary and secondary keywords for these pages to signpost to your search engine that although they're from the same topic cluster, they cover different things.
6. Build an SEO-friendly blog outline
Knowing your keywords in advance allows you to structure your blog's content in a logical and easy-to-read way for optimal rankings.
Your H1 heading is your title and should contain the primary keyword. You can then break your article up with H2 headings and further define your content with H3 subheadings.
As well as including your primary keyword in your H1 heading it should also be in your introduction and at least one H2 heading as well as approximately 3-5 times throughout your body text.
In comparison, your secondary keywords should appear at least 2-3 times in your H3's and body text. Apps like SurferSEO can show you how many times you should include each keyword in your post. 
7. Make the content easy to read
Our attention spans are getting shorter. You might have heard this before but it's true, walls of text both horrify us and immediately make us switch off.
People want easy-to-read, skimmable content that's broken up into bite-size chunks. Even long-term blog writers can struggle with their writing at an easy level that can be understood by all; which is where apps like Hemingway and ProWritingAid come in handy.
By pasting the content into one of these tools and checking your readability score, you can see where your sentences have become overly long or complex and identify areas to simplify and improve readability.
8. Include internal links
Internal links are super important for showing Google crawlers that your site is cohesive and you're an authority in your niche. By linking related content from one blog post to another, you create a contextual relationship between your web pages.
Google crawlers will recognize you have multiple articles on a certain topic, making you likely to rank higher across all those relevant pages.
But that doesn't mean you should stuff as many links as possible into an article. A good rule of thumb is to stick to around 3-5 internal links for long-form content.
9. Include external links
It's not just internal links you need to consider. External links help improve a site's domain authority.
If you're quoting statistics or citations, then they need to link to their original sources to show you have evidence for what you're quoting.
High-quality pages link to high-quality pages, so by choosing your external links carefully you're showing Google that you are an authority on that subject. In fact, some SEO experts say the third most important factor for search optimization is external linking.
But you also need to make sure you're adding these links effectively. Consider the anchor text; it should include keywords and should be around 3-5 words in length, and set to open in a new tab. You don't want to drive people away from your site after all.
Each blog post or piece of long-form content should include at least 2-3 external links, but avoid linking to your competitors!
Getting external links in return is tricky but hugely valuable. Be sure to check out our free link building templates to help land backlinks and boost your rankings.
10. Add images
Images provide context to your content and make it more engaging and interesting for the reader. Nowadays, we like to absorb content in multiple ways all at once, so posts and pages that have visuals and videos tend to have lower bounce rates.
Another way to optimize blog posts for SEO is through image alt text.
The purpose of alt text is to provide screen readers and those who are visually impaired with a description of the image displayed. But they're also an invaluable place to add keywords and increase your chances of ranking on Google Images.
But don't overdo it though–the alt text still needs to make sense for screen readers.
11. Optimize meta titles and meta descriptions
Your meta title and description are the little snippets of your page's content that show up in a search engine to encourage viewers to click your link.
Using a plugin like Yoast, you can tailor your meta description to concisely explain your post, entice users to click, and include your keywords for search rankings.
And while there's no guarantee that Google will take your exact meta title and description ( a study of 81,000 title tags by Zyppy SEO found Google had rewritten 61% of them), it's still an important step not to be missed. 
Don't forget to optimize blog posts for SEO
So, by optimizing your blog posts for SEO you're telling Google exactly what your contentis about, filling in keyword gaps, and overall improving your chances at ranking higher.
Don't forget to connect your site to Google Search Console to find out what keywords you're already ranking for and to help fill in the gaps.
If you follow this easy 11-point SEO checklist for all your posts, you should see an increase in your rankings in no time.