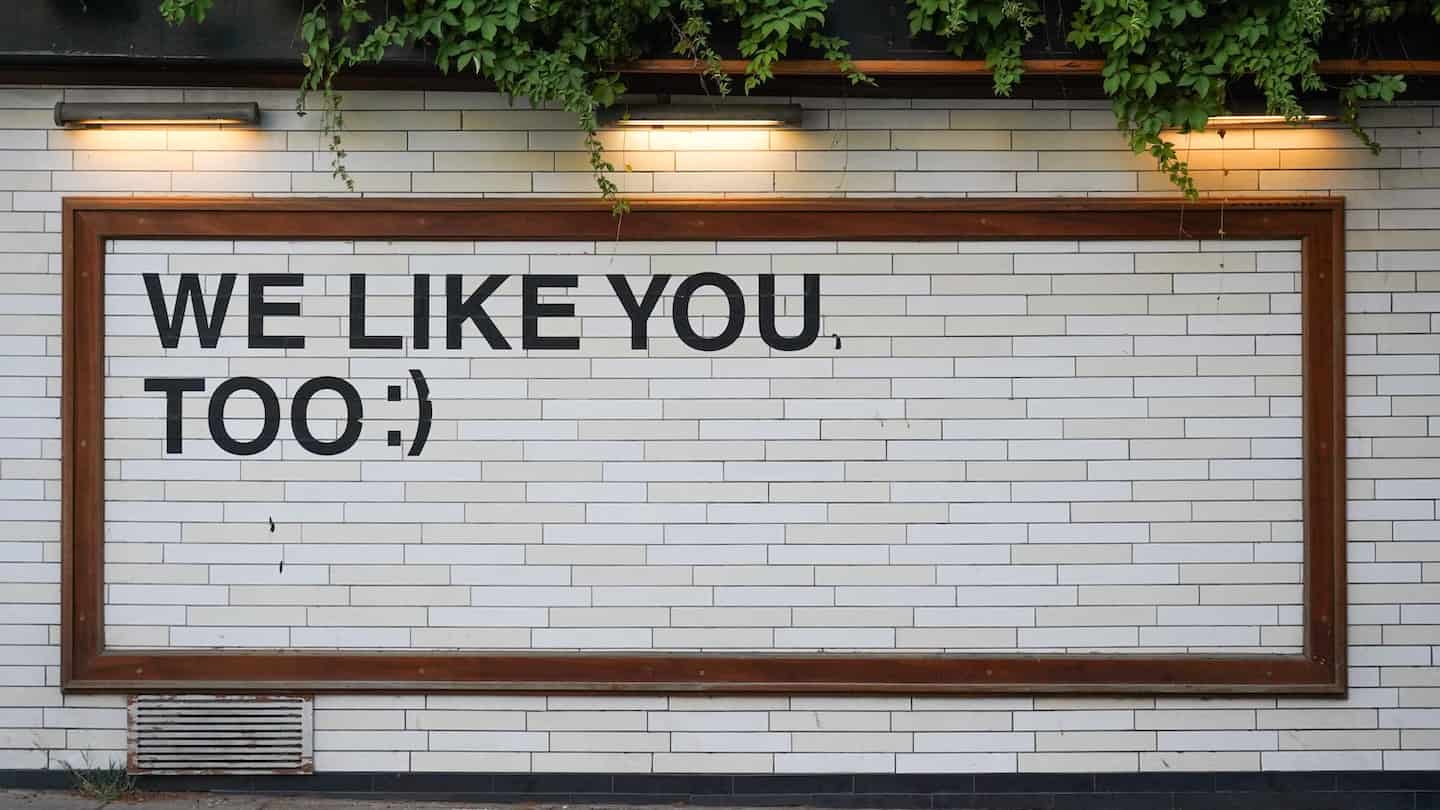 Hiring a freelance writer can seem daunting—employing the right writer can save you time and increase your turnover, but the wrong freelancer could make your life much harder.
We've outlined a template system that you can use again and again to show you how to hire a freelancer whilst making the process run more smoothly to get the results you want.
Define What Quality Content Means to You
Solid editorial guidelines allow applicants to understand exactly what you, as the client, are looking for. If you outline clear expectations from the beginning, freelance writers will have a grasp on what you expect from their writing and an idea of your values.
Your brand identity
Presenting your brand identity is vital when hiring a freelance writer. The quality of writing will be much higher if the writer has a good grounding in what your brand is and who you are.
The main points of information to include are:
When your company was founded
What sector or industry you're in and what product or service you provide
What added value do you provide to your clients? What sets you apart from the rest?
Outline your main clients, and who your target audience is. Consider describing a target audience 'persona', including specifics like their age and gender
You can include examples from other websites whose style you'd like to mirror
Blog purpose
What do you want to achieve with the blog post your hired freelancer will write? Whether you're writing a product review or a cornerstone long-form comprehensive guide, outline your objectives so you and your writer are on the same page.
For example, you might want your blog to:
Increase website traffic
Promote activity on your social media channels
Generate new leads to increase sales
Rank for certain keywords
Tone of voice
It's important that the tone of voice is consistent across your brand. When you hire a freelance writer, make sure that they can match your established or desired tone of voice.
You should be as precise as possible when conveying the tone of voice and style. Specify whether you'd prefer American English or British English and if you'd like the writer to avoid using the word 'I'.
An ideal candidate might have the following attributes in their writing:
Their writing style is clear and concise yet conversational and engaging
The writing avoids unnecessary adverbs and excessive linking words
Exclamation marks and humor are both used when appropriate
Bullet points do not contain periods
Statistics and anecdotes are used when necessary to illustrate a point
Closing remarks and sentences are thought-provoking and promote action
Technical requirements and integrations
You will need to outline any requirements specific to the CMS you use to set expectations with your writer about integration (i.e. uploading content to your website).
You should outline article structure, including:
Article and paragraph length
Do you want paragraphs longer than 4 lines to be split into 2?
How many words do you want per paragraph?
Links
How do you want the writer to incorporate internal and external links?
Images
You'll need to specify the size of images you want
Formatting of image links and titles
The minimum or maximum number of images per post
Any featured images
SEO
How should SEO terms be interspersed throughout your blog?
Are you using any plugins that the writer should be made aware of?
Do you require the writer to complete meta information?
If you use a plugin, you should be as precise as possible about what you need from your writer to ensure you can maximize your optimization.
Define What You Expect From Your Writers
Specifying your expectations will attract the best freelancers to apply.
Words or results?
Do you want to pay someone just to get words on proverbial paper? Or do you want to hire a writer who understands content marketing, who can represent your vision effectively and write with your audience in mind?
Different freelancers will offer varying results, so specifying your objectives during the hiring process will help you find the best match for the job.
Who you choose will also depend on other external factors:
Budget
Unsurprisingly, freelancers offering a deeper understanding of content marketing will charge more compared to more inexperienced writers
Human resource
If you hire a greener freelance writer, you will likely have to write precise and lengthy briefs and spend time correcting mistakes to make sure the work is up to standard
Content objectives
If you need quality over quantity, it will affect your choice of freelancer.
Industry knowledge
If you need a writer to have a solid understanding of your industry, you'll need to find a freelancer who specializes in your niche.
The more specific you need your content to be, the smaller the pool of appropriate writers will be. Having fewer writers to choose from also means that their rates may well be higher.
However, if your writer has no experience of your industry jargon, their quality of work may suffer.
The ideal scenario is to strike a balance between the resources you have available and the result you're expecting:
If you're 'time rich and money poor', you still have the resources to solicit good writing, as you'll be able to take time to train your writer to your preferred standard
If you're short on time with a bigger budget, you can hire a writer who is ready to jump into the task at hand with minimal guidance
Production rhythm
Design a structure of engagement
The best freelance writers respond well when there's good job security on offer.
If you're able to provide structure to a freelancer, you'll attract the best writers while promoting a motivational work environment. You might offer one article a week as a starting point, with the potential to increase the workload to four articles per week.
Define how you'll get in touch to assign work and provide briefs, as well as what communication you expect during the writing process, if any.
Scaling
The best freelance content and blog writers can produce roughly four to five pieces of content per week. Whilst physically they may be able to write more, freelancers are often restricted to 50% of their maximum productivity because of external factors that require time and attention.
To put it into context, a writer may need to spend time on their accounts, tax returns, and invoicing, which takes away from the time they have available to write.
In-house writers are often similarly constrained in the number of words they can produce, though the factors inhibiting their writing are more likely to be busy office environments or lots of meetings.
Taking constraints on freelancers into consideration is important, as realistically most may be suited to a lower volume of work.
Set a budget
If you haven't figured it out already: finding good writers is a hard task!
One of the tricky parts is navigating the spectrum of hourly rates that writers charge. It's obvious that if you hire a cheap freelancer they'll produce low quality work, and vice-versa, but rates in the middle of the spectrum are unpredictable.
To put it in context, the first proposal we posted on Upwork received over 20 applications, with hourly rates ranging between $10 per hour to $100 per hour.
Writers can be paid in the following formats:
Per word
Paying a price per word is lucrative for the client when you're paying a beginner or new freelancer. Experienced freelancers will have a much higher rate per word, and you could end up paying a lot more than you'd like to
Per piece
Paying a fixed price rate for an article is ideal for the client, as they can control the costs from the outset. It's less handy for the writer, as a fixed price contract doesn't take any additional time spent on the article into consideration
Per hour
Paying by the hour requires a lot of transparency between the client and the freelancer to ensure nobody is taking advantage
Further considerations
A further downside to paying a freelance writer per word is that a writer may add unnecessary extra words to be able to charge more.
Unless you implicitly trust your freelancer and have an established working relationship, we'd be cautious about paying per hour. Great content can take hours to produce, but until you trust a writer implicitly, you'll want some oversight on what they're charging for.
We would recommend paying a fixed price per article, although to attract the best freelancers you'll need to make sure you're paying a fair rate.
Writers quickly learn to value their time, so if you are consistently assigning them 6,000-word articles at a low rate, they'll likely go elsewhere for work.
Where to recruit your writers?
Networking & referrals
Using your own personal network and referrals to hire people online are arguably the best methods to find the best writer for the job.
If you've worked with good writers before, you can save yourself time using somebody you already know through your personal network. This saves you time by negating the need for interviews.
If you don't have any writers that are available to work for you, reach out to your network to see if anybody knows any writers they can refer to you. You're more likely to be referred to trustworthy writers if others have had good experiences working with them.
Sites whose content you enjoy reading
Chances are, you'll have come across websites, blogs, and articles that have a content and writing style you admire. It's worth reaching out to the authors of this content, particularly if they're specific to your industry.
Many writers may not have the capacity to work for you right now, but it's a good idea to keep a note of their names for future use.
Job boards
Problogger
Problogger is one of the most well-liked job boards available today. It's a platform primarily for bloggers and writers, and there's an employer dashboard to create job postings.
The downside to Problogger is that you're likely to receive an influx of applications and sorting through them all will take time.
Prices for Problogger start at $75 per job posting for 30 days.
WeWorkRemotely
WeWorkRemotely is a website to hire freelancers with a huge variety of job postings and freelancers, including writers, product designers, and project managers.
Prices for WeWorkRemotely are more expensive than Problogger, costing $299 to post a job. You can also choose to pay more to 'boost' your job posts, meaning they will stand out to prospective applicants,
Fiverr
Fiverr is a platform used by a variety of freelancers and those who want to hire people online. Traditionally, freelancers charged $5 per service, but now they are free to charge what they'd like for different services.
Fiverr is free to join—you just need to pay a small service fee when you're paying for services and the platform takes a percentage of earnings from the freelancer. You can also upgrade to unlock extras and tools.
Upwork
Upwork connects businesses to freelancers around the globe. Similarly to Fiverr, you can either create a job posting or search for freelancers directly.
Upwork is free to join, and it's free to post jobs. The platform takes a service fee from the freelancer, so some people may make their rates higher to compensate for the loss of income to the platform.
Hiring process
#1 Write a good job description
Be specific about what exactly you want from applicants to attract the right freelancers. The more detailed you can be, the better chance you have of hiring the best people for the job. Mention specific skills and give an insight into your business if you can.
#2 Qualify applicants through a survey
You want to make sure that applicants can produce work that is similar to their portfolio. To ensure you're hiring the right person and getting a feel for the candidate's writing style, you can include a qualifying survey asking questions that are relevant to the job posting.
Here's an example of what the form might look like. You can make a copy of this form here.
#3 Evaluate candidates from a paid writing test
When you've shortlisted applicants, assign them a writing test. You can then assess if their writing style differs from their portfolio, which will help the best candidate stand out from the crowd.
#4 Follow up process
Keep track of all candidates by noting down their skills, strengths and experience. If one particular candidate doesn't stand out to you, you can even create a scoring system to see who scores the highest.
#5 Onboarding Your Writers
Once you've got a writer on board, you'll need to get them up to speed with how best to perform their role. Make sure they are familiar with your business and any tools that they'll need to get started.
The takeaway
You can hire a freelance writer pretty quickly, but to hire a writer who understands your objectives and can meet your expectations will take time and a little effort.
Putting a solid system in place when hiring a freelance writer will set you up for success and will provide a solid framework for when you choose to scale your content writing for your business.
By using our template for hiring, you'll have your dream freelance writer in no time!