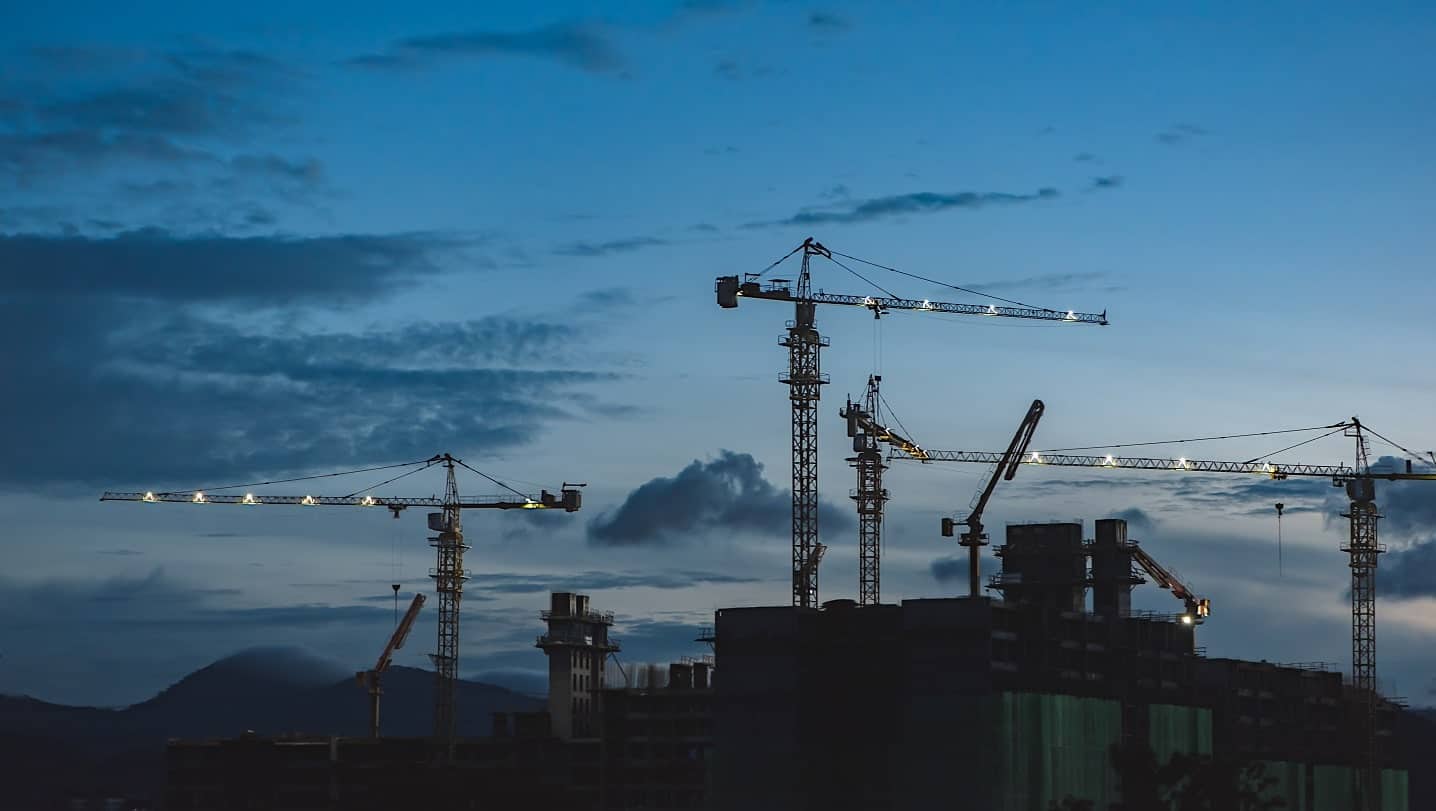 The cost of starting a blog ranges from $1,000 to $15,000 a year—depending on your skills, capacity, tech stack, and how quickly you can scale.
Content production, SEO, branding, automation, website performance are a few of many resource-heavy factors that'll dictate your blogging success.
This guide will provide an overview of all the costs you can expect when starting a brand new blog or running a pro-level authority website.
How much does it cost to start a blog?
We summarized the costs of starting a blog for 3 different types of blogs in the table below. Bold rows are totals. We kept time units as days or hours, but you can estimate a $ amount assuming roughly $400 / day for a solid wordpress developer. You can find developers for a lot cheaper, but we'd really recommend solid technical understanding and knowledge in that case.

Preparing and planning
Budget about 2 days to plan the structure and design of your blog, including:
Logo: name and icon/favicon
Typography: headings and paragraph text
Colour palette: primary and secondary hex codes
Wireframe: detail templates for posts, pages, archives, and homepage
Specifications: translate your wireframe into technical specifications, e.g., number of custom templates, pagination, header, footer, etc.
Development
Turning your blog concept into an interactive website is where the magic happens.
In most cases, expect to work with a freelance WordPress developer or agency. We've used an estimate of $400/day for a solid development agency. But you can find cheaper options if you possess technical skills and can guide the process.
There are 3 areas that will soak up your development budget:
Custom templates: most of your budget will go towards building custom templates for posts and pages to accommodate specific requirements.
Analytics and tracking: this is a pretty straightforward process for a blog but can become more sophisticated for larger sites. Most of your time and costs will go towards planning and implementation.
Email capture: setup is usually available through a plugin or native integration. You'll need some technical knowledge to design and embed custom signup forms on your blog then connect them to your email marketing software.
Running the blog: first-year costs
The technical costs of running a blog include:
Domain name: for a simple blog, you'll only need one domain name. If you want to establish a brand, you'll need to acquire a few domain names so others can't access them. And if you're running a multilingual site, you'll additionally need top-level domains like .com, .es, .it, .fi, etc., to target different countries.
Hosting: ranges from $5/month

to a lot

more. When you reach scale, you should attribute hosting to your maintenance costs. Most hosting providers offer maintenance services. 

Maintenance: these expenses relate to keeping your blog updated, the occasional cleanup, and general optimizations you'll need to perform as your blog grows.
How much does it cost to run a blog?
We summarized the costs of running a blog for 3 types of blogs below. Bold rows are totals. We assumed all blog posts are written by external freelancers and cost on average $200. FTE = Full Time Employee.

What are the costs involved in running a blog?
Content production
Content planning
Content planning is easily overlooked in the production process—which is a big mistake.
You must create content that:
Your audience wants to read
Is interesting to you
Has enough demand to drive traffic
Good content planning solves these problems; however, it does require some time investment, including:
Keyword research: look for queries and data that relate to your blog topic. Have a place to record your findings and review them weekly or monthly to refine your ideas.
Brief preparation: basic level SEO analysis to match your content with the user intent. This shouldn't take up too much time, but an important step to do correctly to save time on brief production (more on that later).
Prioritization: build content clusters/categories to structure your blog. Start with posts that bring the most value. SEO is a long-term game, and a lack of focus can be costly. So it's important to build a repeatable process that keeps your topics on brand.
Brief production: if you're not disciplined, you can easily waste too much time preparing content briefs. It takes time to get into the flow of a topic, and it's highly inefficient to multitask or stop and start when working on this. Try to lock in 1 to 2 hours per brief and iterate once or twice max if you can. Otherwise, you'll blow out your time and budget.
Content writing
For your blog to grow, you need a steady flow of published posts. This is the lifeblood of your blog.
Think of it as a compounding effect. If you post regularly enough and for long enough, you're building an asset.
One option is to write your own blog posts. However, be prepared to put in the time. According to a study by Orbit Media, it takes 4 hours on average to write a typical blog post.
Another option is to hire writers. Blog writer costs can fall anywhere between $10/hr and $100/hr depending on their skills and knowledge of your industry.
We recommend paying $150-$200/post. Our calculations in the attached spreadsheet are based on $200/post.
The length and quality posts you get for this price depends on the level of detail in your briefs and your recruiting process.
There's a balance to strike between the investment in your briefs versus writing. For example, some blogs prefer paying $500/post with very high-level briefs, while others prefer spending more time and energy on the briefs and less time on writing.
Proof-reading & editing
The costs of editing your articles depend on your briefing and content writing processes.
To keep it simple, we included the cost of editing as part of the content preparation expenses. We assumed that if your writing process is on point, poor preparation requires more editing time and vice-versa.
Resources/rich content
Creating rich media like infographics, tools, lead magnets, audio, and video to support your blog can add tremendous value.
These avenues provide diverse distribution channels across social media, email, YouTube, podcasts, etc. At the same time, this type of content is difficult to outsource.
For a small to medium blog, we suggest you spend per month the time you spend weekly on blog post-production on rich content. So if you spend half a day each week preparing briefs—allocate another half-day each month preparing rich content.
This can become a significant part of the content budget for more prominent blogs with streamlined processes and high production volume as these teams tend to work more on ad-hoc projects. However, be careful not to spend too much time creating resources that nobody wants.
Link building
Link building outreach
Link building involves:
Creating contact lists
Setting up campaigns
Dealing with correspondence
Maintaining relationships with bloggers in your space
Working on collaborations
Looking at the list of responsibilities, link building can feel like a full-time job!
For a smaller site, link building isn't a priority, as it's more important to focus on creating your own content.
But your authority needs to grow at the same rate as your traffic—especially if you're in a competitive niche.
As a general rule of thumb:
A link should always cost less than a post
You should have as many referring domains as you have posts
Go for quality over quantity with your links. It's standard advice, but worth reminding.
In the beginning, you'll have a few incoming links from social media, directories where your blog is listed, etc.
When you reach 50-100 posts, that's when it's worth investing time into getting more links—ideally as many as the number of new posts you're publishing.
For instance, if you're publishing 3 posts a week, aim for 12 links each month.
That's an ambitious target, which is why medium-level blogs typically use guest posting for linking building. Despite being very costly, guest posting is a stable and guaranteed way of building a high-quality link to your site.
Once you hit over 300-400 posts on your blog, you can expect to have enough traffic and authority to leverage organic link building. But it takes a lot of time to get to this level—which is why it's usually outsourced to a pro link builder or a full-time employee.
Guest posting
Guest posting is probably the most costly form of link building, as each link costs you the same as a new article. However, it's also the most effective, stable, and guaranteed way of bootstrapping your authority.
You can save time on your brief and editing process by repurposing content you already have.
Say you have two posts:
How much does it cost to build a blog?
How much does it cost to run a blog?
Merge them into one post (the one you're currently reading), and voilà, you have a brief.
Your brief is super high quality, as you probably have a few ideas about what you'd like to improve on the two posts.
And with a bit of luck, your writer remembers both posts and spends less time on research and more time on writing great content.
The takeaway here is that what's original for you isn't always original for others, and vice versa—so leverage it.
Lead capture
A significant part of your blogging strategy involves capturing and nurturing email subscribers. You need to budget for a lead capture tool and an email marketing tool to manage this process.
Lead capture tools
Popular lead capture tools include Typeform, Jotform, Optinmostner, to name a few. Whichever one you choose, you'll need good software if you're running a blog that gets more than 5,000 visitors per month.
These tools generally have extensive free plans, but it's a good idea to tap into the premium features, so you're not held back.
You can expect approximately up to $10/month for every 10,000 visitors/month you get. So if you're getting 30,000 visitors, you should be spending around $30/month.
Email service provider (ESP)
There are many newsletter tools on the market, so we won't go into too much detail here.
You need one when it comes down to it, and you shouldn't cheap out on this. You hear it all the time, and the money is in the list. And yes, it's true.
$30/month for an ESP will be more than enough. In fact, lots of ESPs offer free plans to start with. Don't pay more until you're getting more traffic and need more sophisticated funnels and automations.
Operations
There's no getting around it. You'll need to invest time into administrative tasks to manage your blog, including:
Email management: use the inbox zero method to save time and keep things organized. Avoid calls at all costs, keep everything asynchronous, and written.
Reporting: you can lose a bunch of time here for little to no value. Don't look at your stats daily. It sounds elementary, but you're building a long-term asset, and not much will change day-to-day. Monthly reporting is more than enough. Avoid checking weekly until you reach 100,000 visitors/month or $10,000/month (whichever comes first).
What are the hidden costs of running a blog?
Recruiting
A blog is a knowledge business that involves planning, writing, deal-making, etc. Your website relies almost exclusively on your organization and human resources.
Also, blogs typically work with many freelancers and agencies where turnover is higher when compared to other businesses. This means you'll spend a lot of your time recruiting.
Time
Time can add up quickly in blogging. Your website can always be better, and you can fall into the trap of spending hours, if not days, tinkering pages.
Without clear boundaries and time limits, your blog can quickly get stuck in micro-optimizations and edits.
If you're running a blog, small or large, you need to protect yourself against…yourself.
Set clear guidelines, targets, deadlines, and time limits for all your tasks, and focus on creating as much value as you can in this time.
Net working capital (NWC)
Net working capital is a fancy Wall Street term for something very simple: money costs money.
Meaning the money you're investing into your blog could be spent elsewhere—where you might receive a more immediate return.
Blogs take time to grow. You probably won't make a single dollar in the first year if you're playing the SEO game.
It's tough to accept that for an entire year, you'll be dropping cash on something that won't provide a return for at least 12 months from now.
For comparison, if you put that money into a savings account, you would've earned an extra 2-3% in the next year.
Another factor of the NWC of blogging is that most of your expenses are human resources (writers, freelancers, employees). You need to pay them upfront, while most of your revenue will come from companies' affiliate programs, advertising, and sponsorships. These companies usually pay net-30, net-60, or even net-90.
This means you need at least 3 months of burn rate in cash if you want to make it to payday.
So not only do you need to have some money stashed in your bank, but it can also become a serious limitation to your growth.
Some blogs go as far as to request payment before any work is completed to ensure faster payments.
The truth about blogging costs
Running a blog is labor-intensive. Whether you do it all yourself or hire help, it helps set the right expectations so you can budget your time and money accordingly.
The key is to understand what costs are essential at each stage of your blog growth. Hopefully, this guide has provided a relatively accurate forecast so you can be as efficient as possible with your resources.
When you get your costs in check, you can start to enjoy the scalable benefits of a thriving blog.