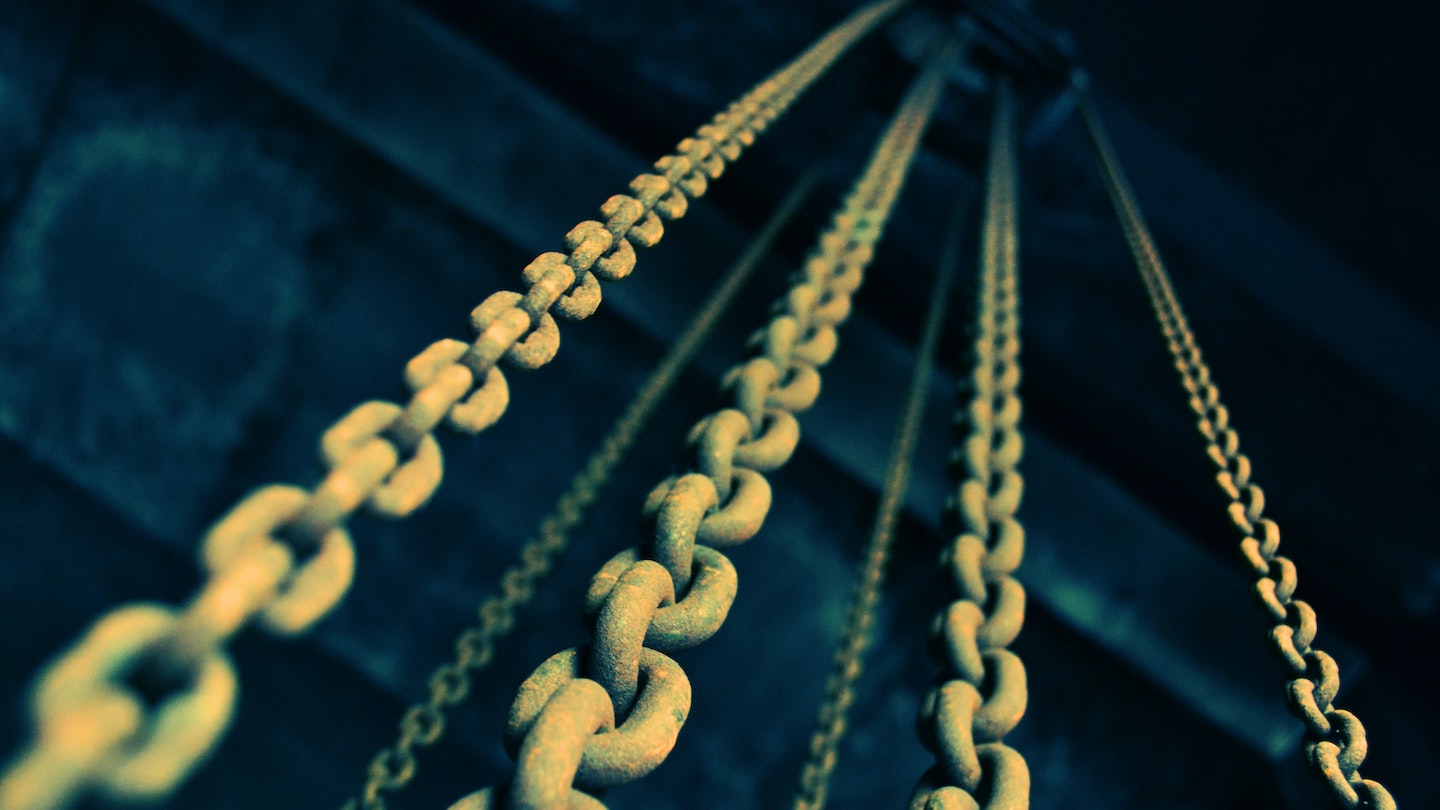 With a sea of link-building services that all promise to deliver, it can be hard to know who to choose. We have listed our 14 best backlink building services that do actually work, so you can be sure you're making an informed choice when choosing a link-building partner.
What Kind of Link Building Service is Right for You?
1. Digital PR and outreach link building services
In short, Digital PR combines SEO strategy with engaging content to pique interest, driving more traffic to your site. These agencies are focused on leveraging your content and resources, to get you valuable link placements on targeted sites.
If you already have content, free tools or downloadable resources then these agencies are probably your best bet to help you get your content visible.
The main benefits of using a Digital PR service are that the links that are created are earned and not paid so you can typically expect to get higher quality sites with the same budget. This will boost your brand identity naturally and will build a trusting audience.
2. Full service content marketing agencies
As the name suggests, these agencies offer a full service that covers all forms of marketing communications.
If you don't have any content to leverage yet, full service content marketing agencies will be able to take on content production and use guest posting to get you links.
If you want to be involved in the content creation process, you'll still be able to provide editorial guidelines for content writers and creators with a full service marketing agency.
Full service content marketing agencies are the best option for you if you don't have a background in content marketing or SEO, or if you don't have the budget to hire an in-house digital marketer, or you simply don't have the time to spend on it yourself.
3. Network based link building services
These agencies work by building a network of partner sites, which they then pay for link placements. This option is probably the cheapest of the three, but traditionally these agencies will get more low quality links.
Most of these agencies will also give you some flexibility regarding your engagement—so you can either decide what sites you want to buy links from, or trust the agency to decide everything for you. If you have a tighter budget this is probably the best option for you.
With that said, the Network based link building services we've listed on this post have built a sufficiently extensive network to get links on medium to high quality websites.
Top 16 Link-Building Services to Work With
1. Samurai Marketers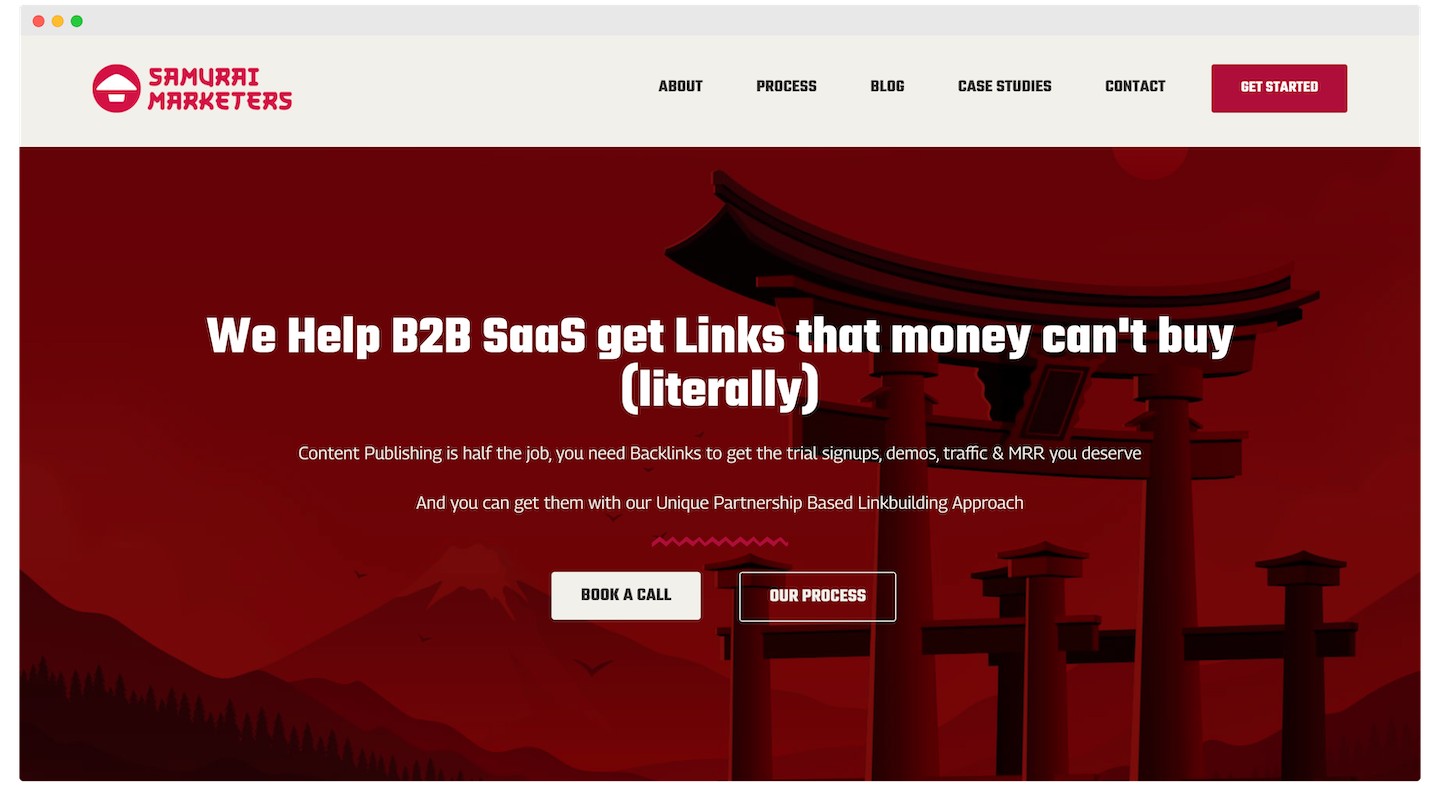 Samurai Marketers is a link building service that claims to get links that 'no-one else can.' They mostly focus on guest posts on relevant and high quality SaaS websites.
They do this through analyzing your content to determine which pages and content would benefit most from link-building. They then source and perform outreach to relevant link prospects, before placing the links.
Samurai Marketers' prices are available on request, and you can book an introductory slot with them here.
2. uSERP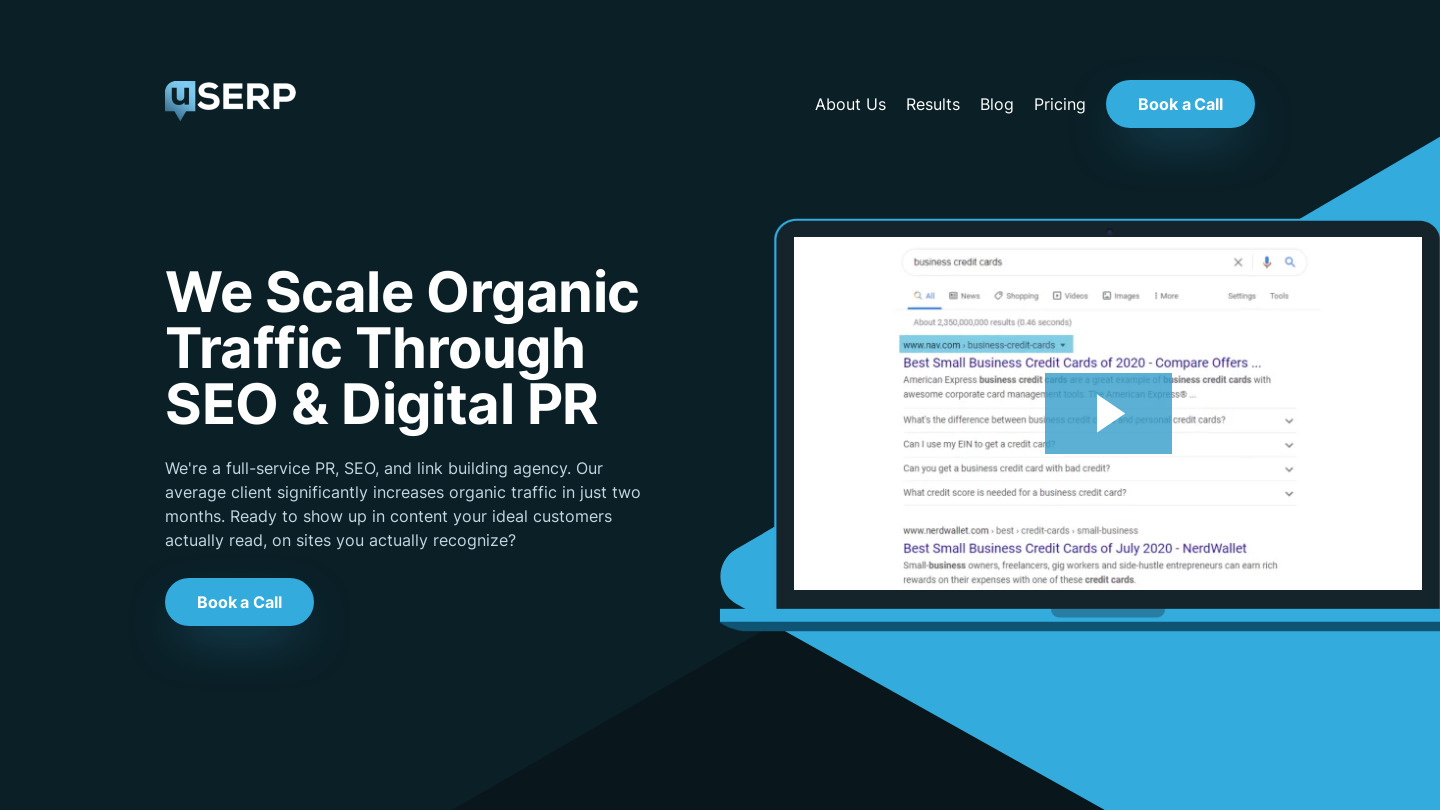 uSERP is a full service content marketing agency, who specialize in high-authority link building with a focus on quality websites. uSerp has different link building modalities with a white-hat, content-driven and outreach approach.
What sets uSERP apart is that they don't guarantee sites and they don't offer a list of pricing for each site. The reason behind this is that they pride themselves on the real relationships that they have cultivated over a decade, and their 'unique content marketing and unbeatable pitching.'
The services they provide include custom dashboard reporting, internal linking optimization, auditing for things like keyword cannibalization, keyword and backlink GAP analysis and editorial mentions.
Prices start at $6,000 per month and their full range of services start at $16,000 per month.
To learn more, visit their website here.
3. Jolly SEO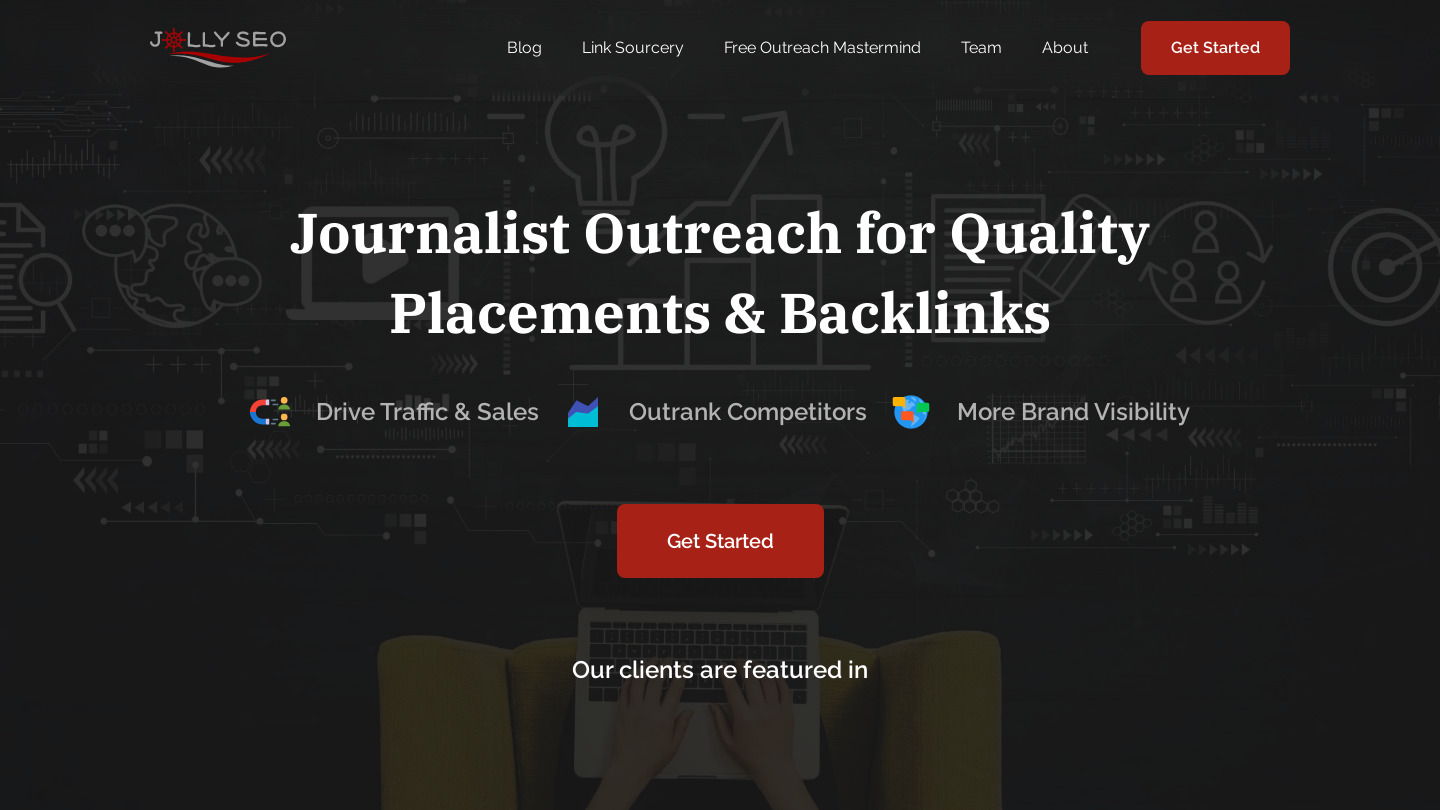 Jolly SEO offers a premium HARO (Help A Reporter Out) backlinking service. HARO connects journalists to sources, giving you an opportunity to get high quality media backlinks. Jolly SEO takes care of that for you, and builds quality backlinks by answering HARO queries.
Jolly SEO also offers the option to pay only when links are successful, meaning that it is in their best interests to win for you. They are a results driven service, with a decent price point for differing services. Prices start at around $575 for each DR 50+ link.
Jolly SEO have also created a tool called Link Sourcery, which is a HARO tool that you can send pitch emails from, so you can build your own links.
To book an introductory call, click here.
4. Only Outreach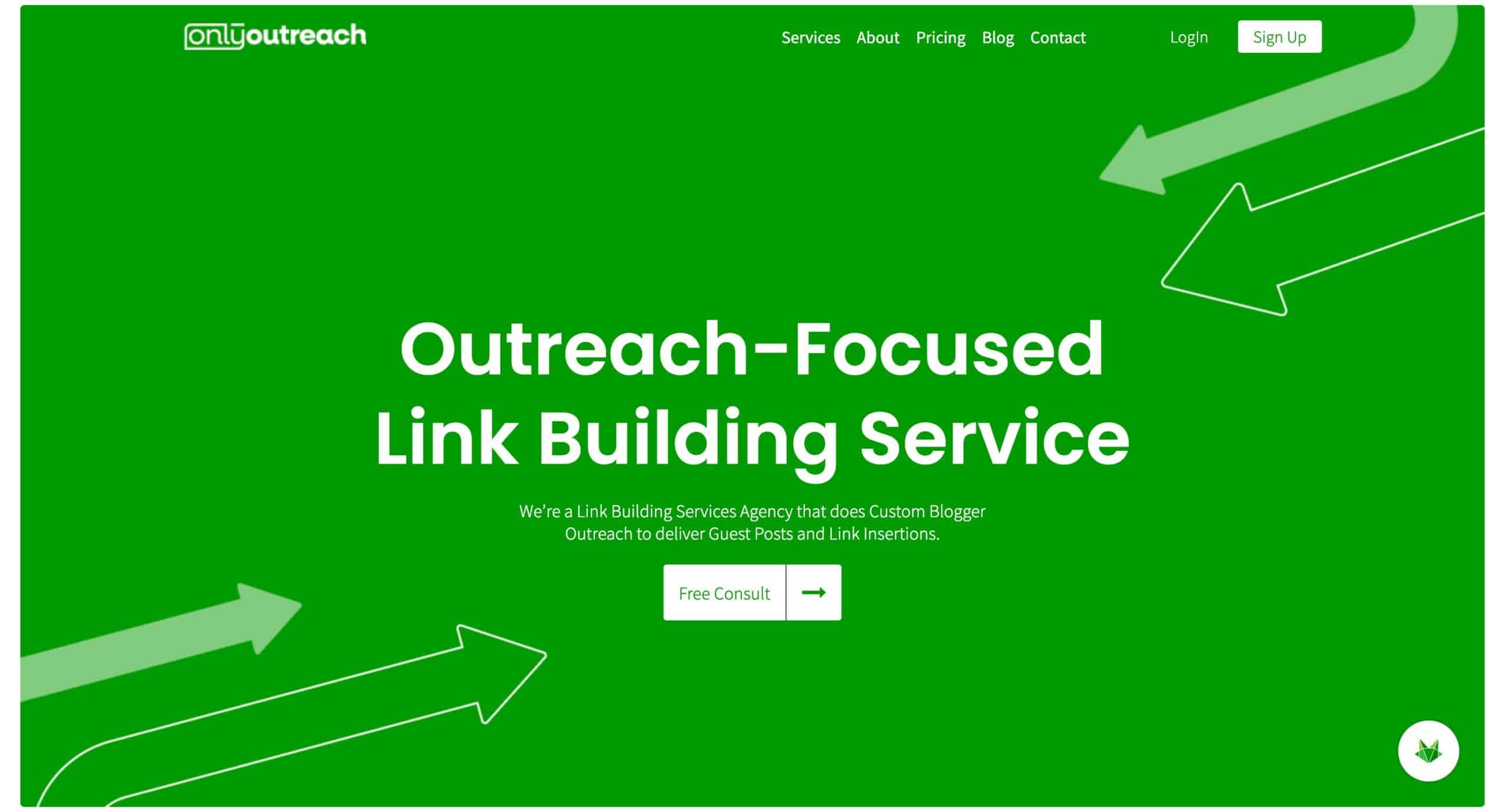 Only Outreach is an outreach link building service, which specializes in DR 30-80 link building on authority blogs and niche sites. They use a variety of popular and unique link building tactics to deliver a steady flow of links.
What sets Only Outreach apart is their strategic approach to link building. With 10 years in the industry, their services are less about just delivering quality links and more about sculpting a topically relevant and authoritative backlink profile that can boost the traffic of your entire website.
The services they provide include custom dashboard reporting, monthly outreach campaigns, content creation, anchor text planning, guest posts, ghost posts and link insertions.
Prices start at $1499 per month and the monthly value of each link they build depends on 3 fair factors – DR, Traffic and Guest Post vs Link Insertion.
To learn more, visit their website here.
5. Screaming Frog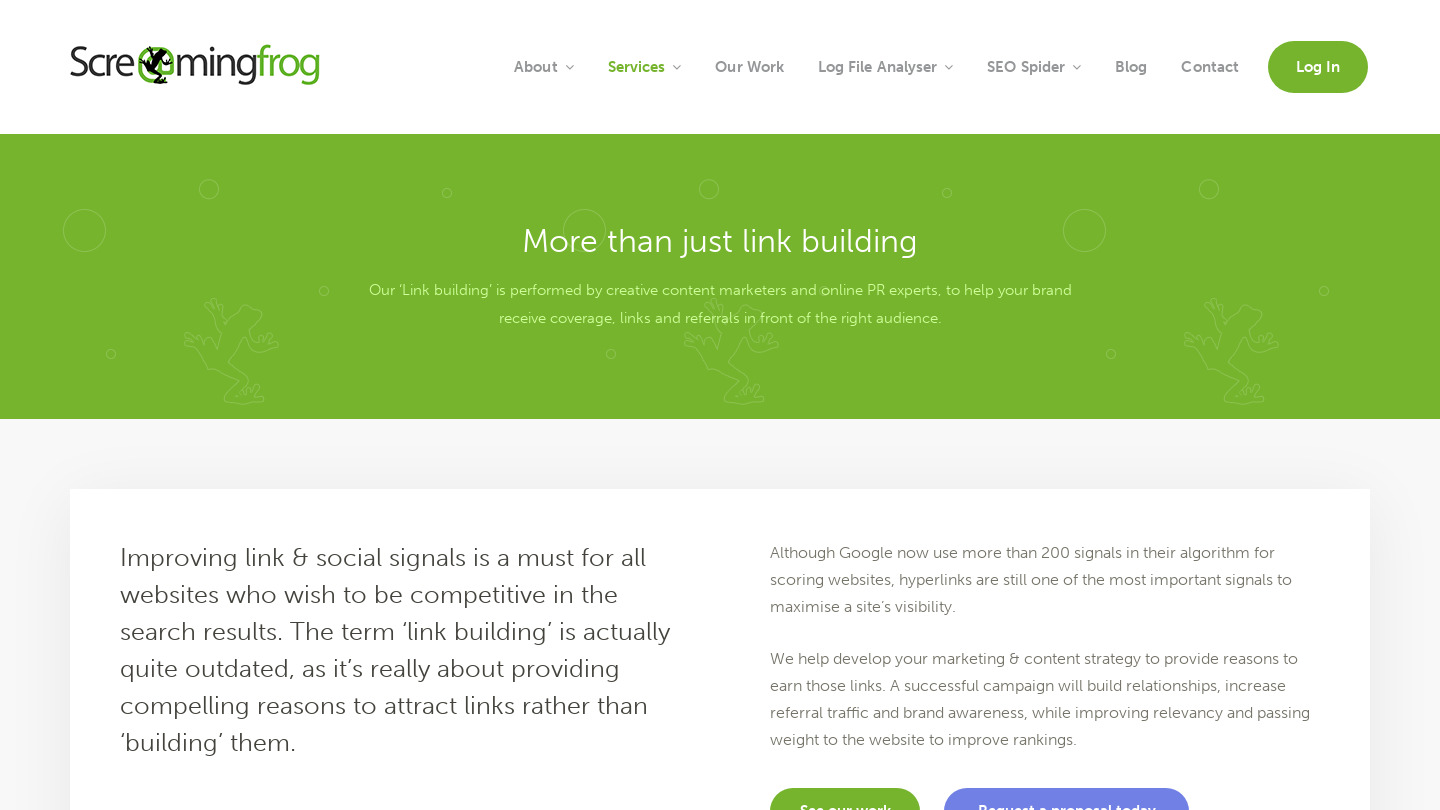 Screaming frog is most widely known for its website crawler used by technical SEOs but they also have a link outreach service. They offer creative content, social media strategy and interactive content. Their services also include link audits, content marketing, digital PR and outreach.
Screaming Frog's strategy is to establish relationships with a wide range of sources, including bloggers, journalists and influencers. Their focus is on targeting your desired audience effectively and building your brand through a bespoke service.
As Screaming Frog offers a tailored approach depending on your needs, prices vary and so you'll need to contact them to find out more about what they can offer you.
To book an enquiry, click here.
6. Synergy4SaaS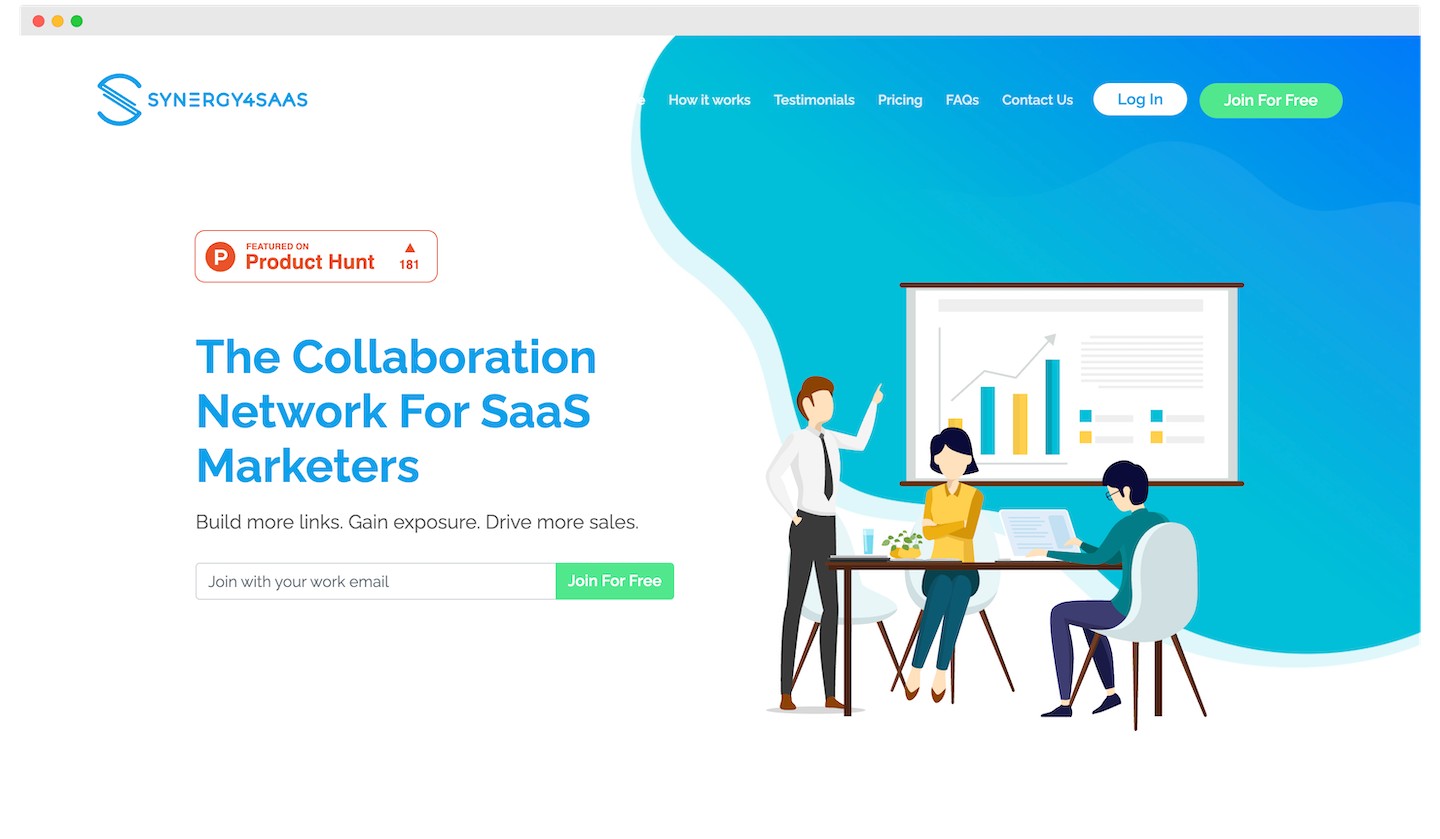 Synergy4SaaS is a guest post exchange platform, where SaaS companies can exchange links and content. It works by promoting guest posts, podcasts and webinars to their network of SaaS founders who are looking for content and marketing partnerships to grow their business.
Members can choose from the network of companies to find great matches, before checking to see if they're a good fit. Synergy4Saas offers the ability to check their Domain Authority, topics and traffic. You can then request to collaborate through the platform, allowing you to be personally introduced.
If you want more of a full service, the platform also is partnered with a content agency who can create content for you, before then manually outreaching to suitable sites. These services are offered as a premium package.
Synergy4SaaS is free to join for you to use its basic features, you can learn more here.
7. Linkology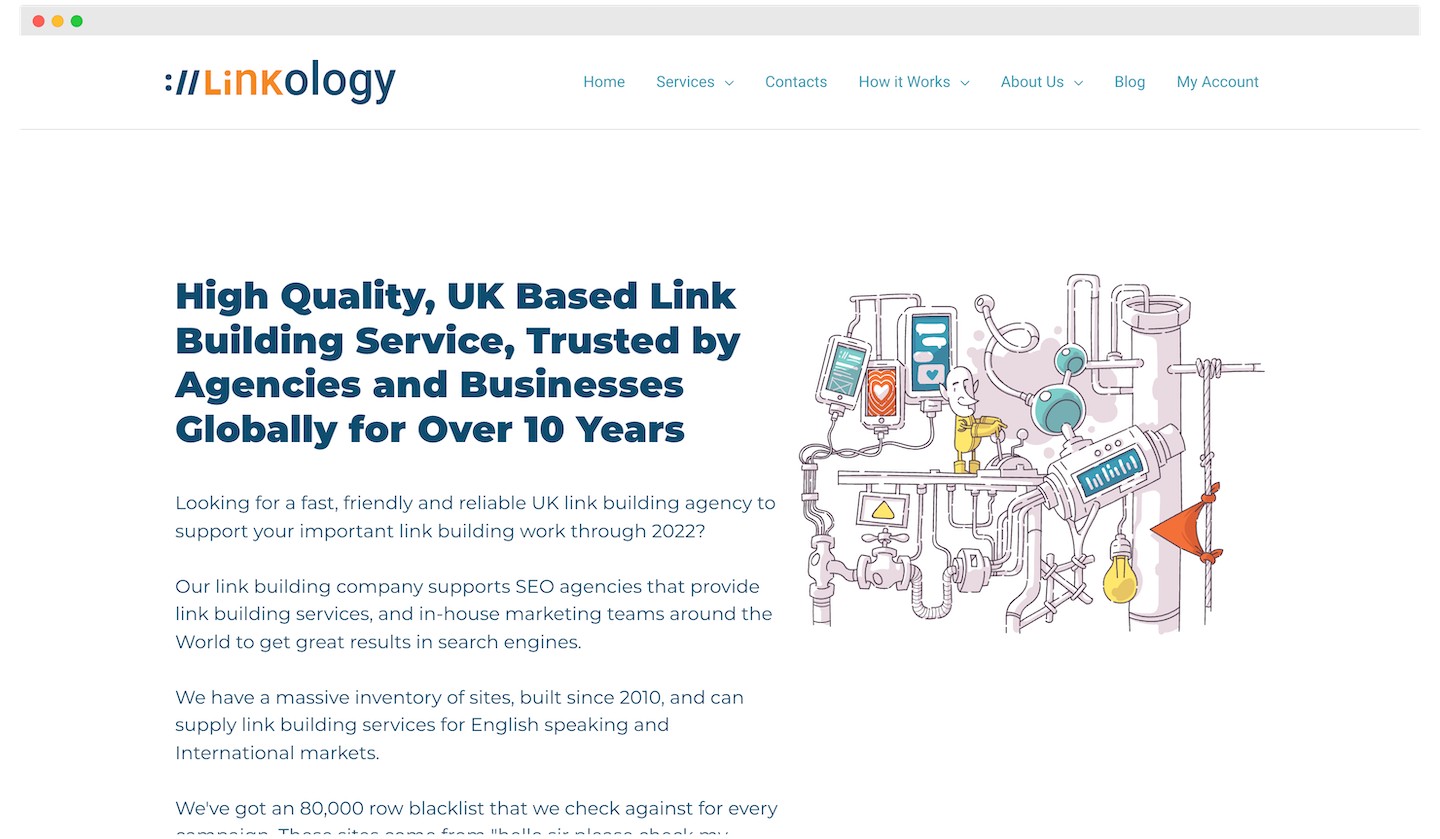 Linkology is a high quality link building service that supports SEO agencies who provide link building services and global in-house marketing teams.
They have a huge 'blacklist', made up of low quality sites that they make sure to avoid, and a vetted list of good quality websites, providing you with the best quality backlinks.
Linkology also offers a content creation service, where their content professionals create articles that are placed on their approved list of websites with natural backlinks to your website.
Linkology's pricing starts at £75 per link, but they also offer a free strategy call so you can get a good idea of what plan you want to go for.
Book your free call here.
8. FATJOE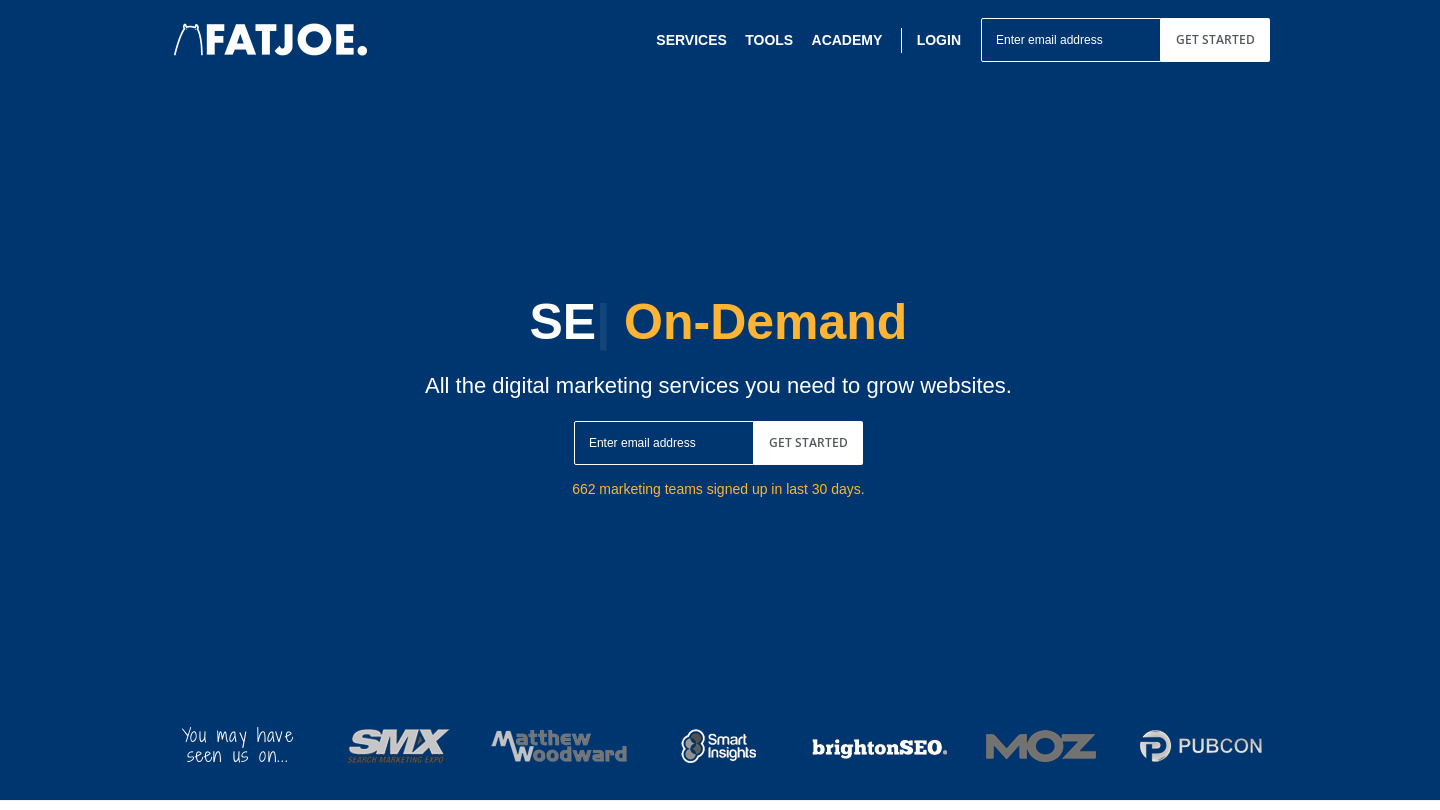 FATJOE is a reasonably priced content provider and outsourced link building service for SEO agencies. They offer a multitude of services from blog writing to blogger outreach, and from keyword research to content syndication.
They have white label marketing services and a powerful dashboard so you can track and manage orders easily. They're also scalable, with a big support team and a money back guarantee.
Their wide range of services mean that you can supplement your backlinking production with marketing options. FATJOE doesn't offer consulting services, however, which is worth noting if you're looking for a more full-service agency.
Prices vary depending on the services you go for, but you can book a call with one of their support team members on their website.
9. Shortlist
Shortlist is another network based backlink service. It helps users create a reputable backlink profile by building contextual, dofollow links to increase website traffic and search engine rankings.
Shortlist prides themselves on adhering to high quality standards and their communication with their clients. They describe themselves as 'the antithesis of bottlenecks'
Their main service is their white hat link building. They essentially write guest posts and link back to your website, saving you from the hassle of writing, researching and outreach.
Shortlist offers custom pricing, and also tiered pricing. Their standard pricing starts at $1,225 per month for 2 standard backlinks, 1 premium backlink and 1 platinum backlink, along with 5 directories and detailed reporting.
To see a full pricing breakdown, visit their website here.
10. Fractl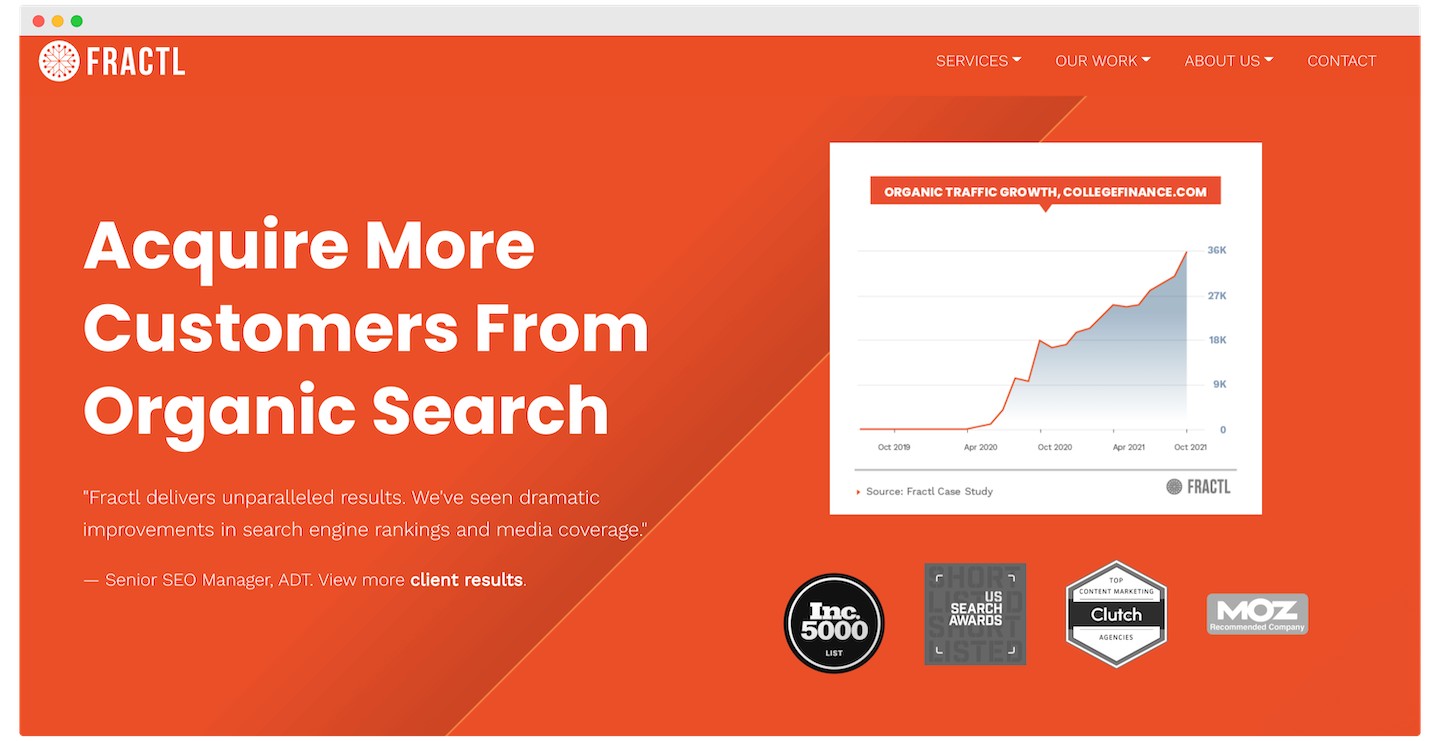 Fractl is a content marketing agency, who aim to 'leverage the power of strategic content to grow your brand'. They operate a content-first philosophy, helping businesses across different industries hone their digital marketing efforts to generate traffic and grow organically.
Fractl will create, design and install content for your business to help you rank for your most relevant and valuable search queries. The agency uses digital PR campaigns, technical SEO, on-site content, data-focused and newsworthy reports to build your reputation.
Fractl's main services are organic growth consulting, rank-worthy content development, link-worthy content development with publisher relations, and managed SEO.
They offer custom pricing which you can learn more about by booking a free consultation with one of their co-founders here.
11. Loganix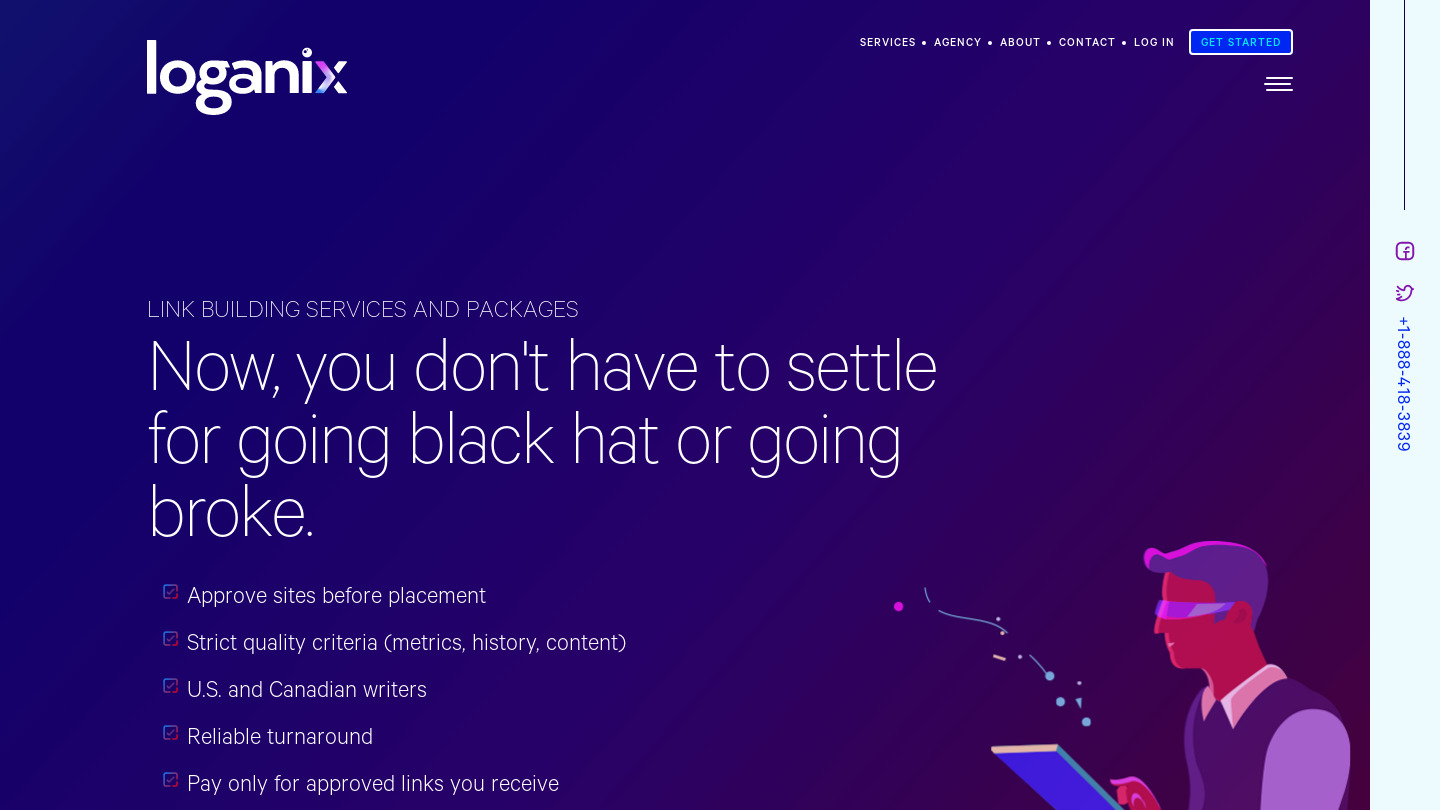 Loganix is a white hat content marketing agency that offers multiple link building services and packages, with guest posting starting at $200. They offer authority links on high-traffic, niche-specific sites, as well as guest post services and editorial links on major industry sites.
Loganix also provides the building and execution of a complete content marketing campaign.
The agency offers real sites, with organic traffic, done-for-you outreach, content creation and  transparent, client-ready reporting.
Loganix offers a huge range of services that you can choose in multiple different combinations which means you'll need to contact them for a quote. You can do so here.
12. QuoLeady
QuoLeady is another content marketing agency for SaaS companies. They get quality leads by developing your content strategy, creating outstanding content pieces and promoting them through digital PR.
They promise to produce content that converts, with 'evergreen traffic' that comes from optimized SEO content. QuoLeady also specializes in public relations to further boost your content and drive traffic.
Find out more here.
13. Page One Power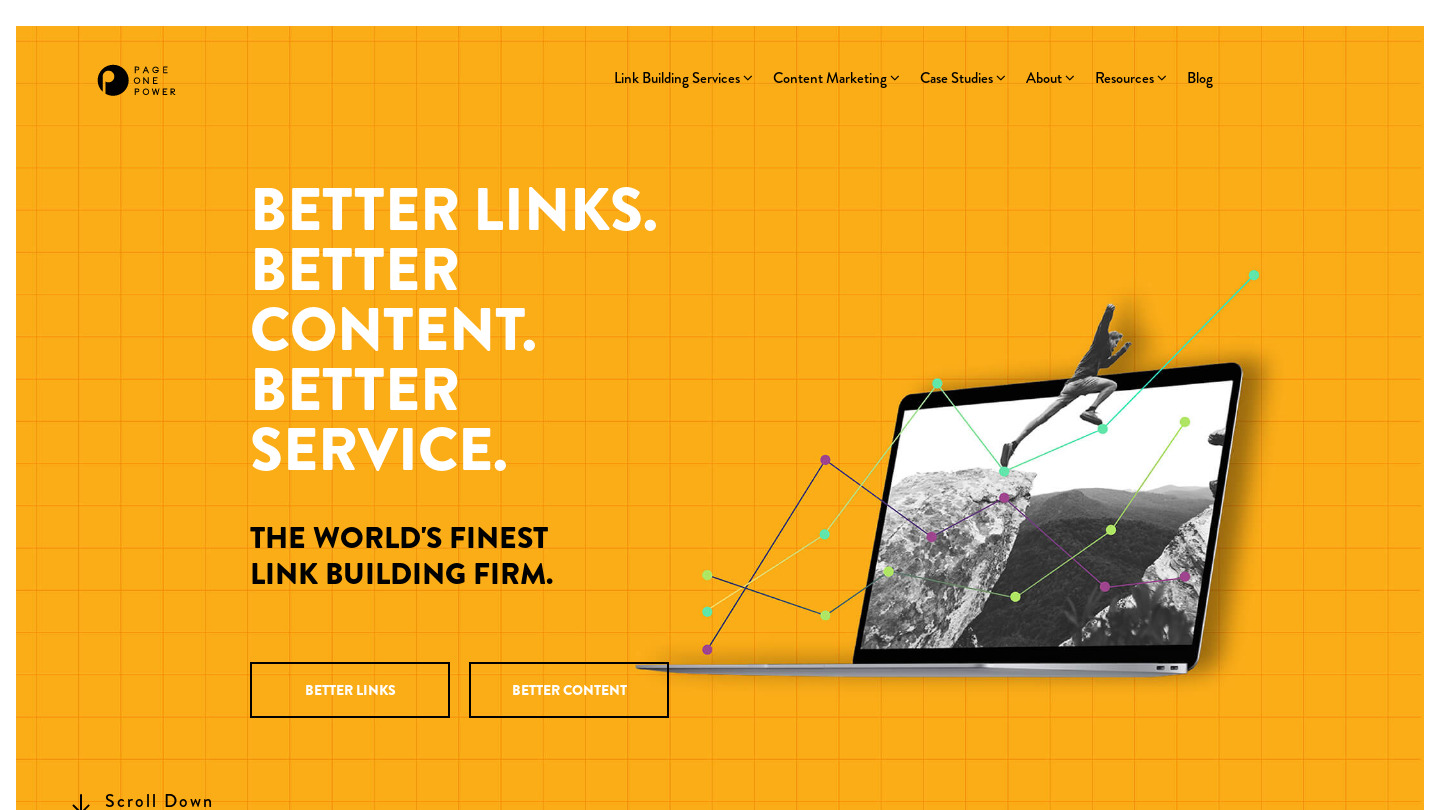 Page One Power is a link building company that specializes in manual link building services to improve search rankings and search traffic. They offer a huge range of services to offer businesses wraparound support.
Page One Power uses white-hat link building services to quality, high authority websites that are relevant to each of their client's industry. Their main strategies for link building include guest post link building, unlinked mention link building, resource link building and outreach link building.
Custom campaigns start at $3,700 per month and you can enquire about their services here.
14. Stellar SEO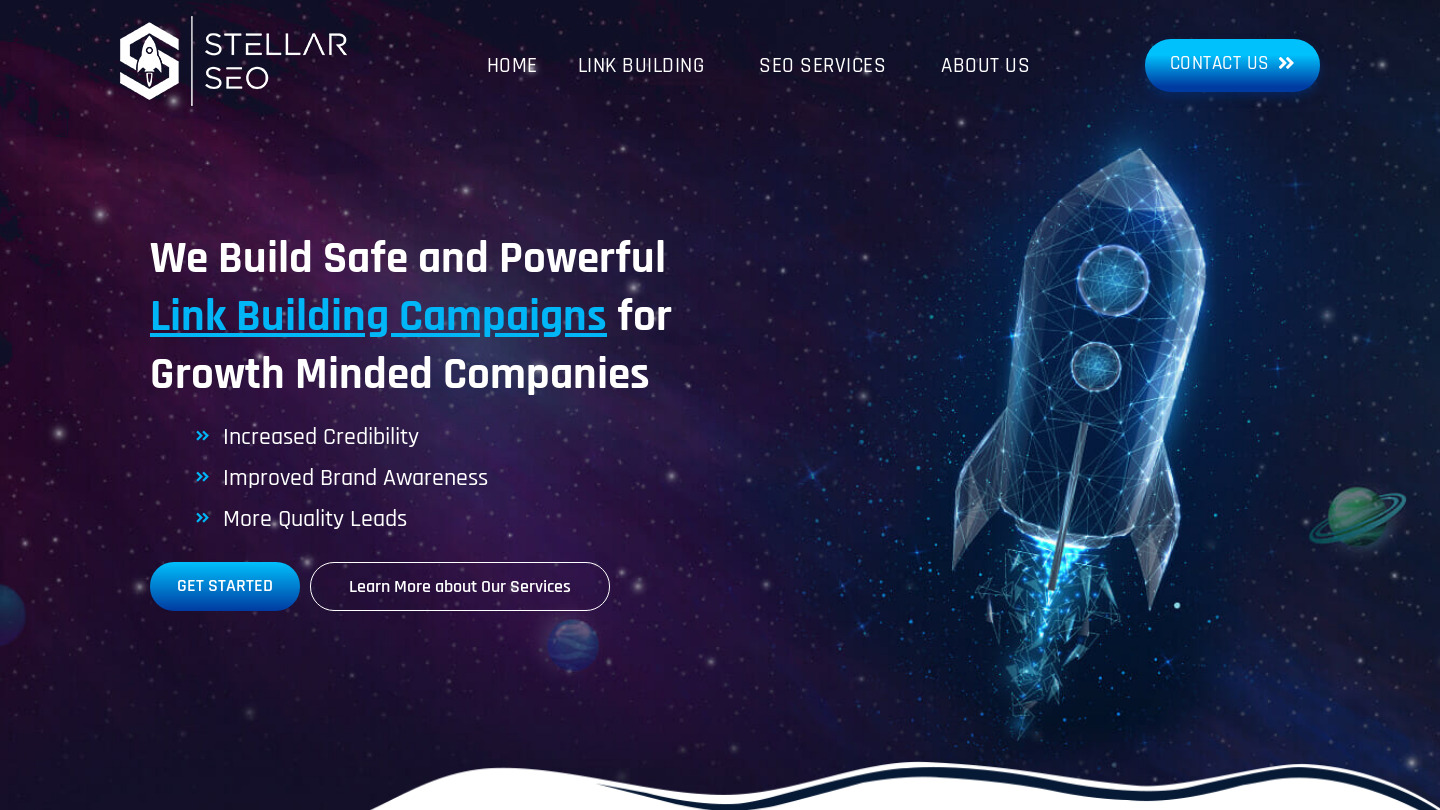 Stellar SEO is best known for its customizable work on backlink building and link outreach. They take time to assess your goals, and work out the perfect combination of services to suit your needs.
Stellar SEO is a network based link building company, and the size of their team means they excel at manual outreach, content promotion and passive link acquisition strategies. They also offer scalable outreach for businesses who need quality link building.
Stellar SEO's pricing will vary depending on your needs. Their website advertises that custom link building services typically start at $5,000 per month, but can exceed $30,000 per month for large enterprise level projects. If you're on a tight budget, Stellar SEO also offers a blogger outreach service with the cheapest link starting at $297.
To find out more about their pricing and get in contact, click here.
15. Love To Link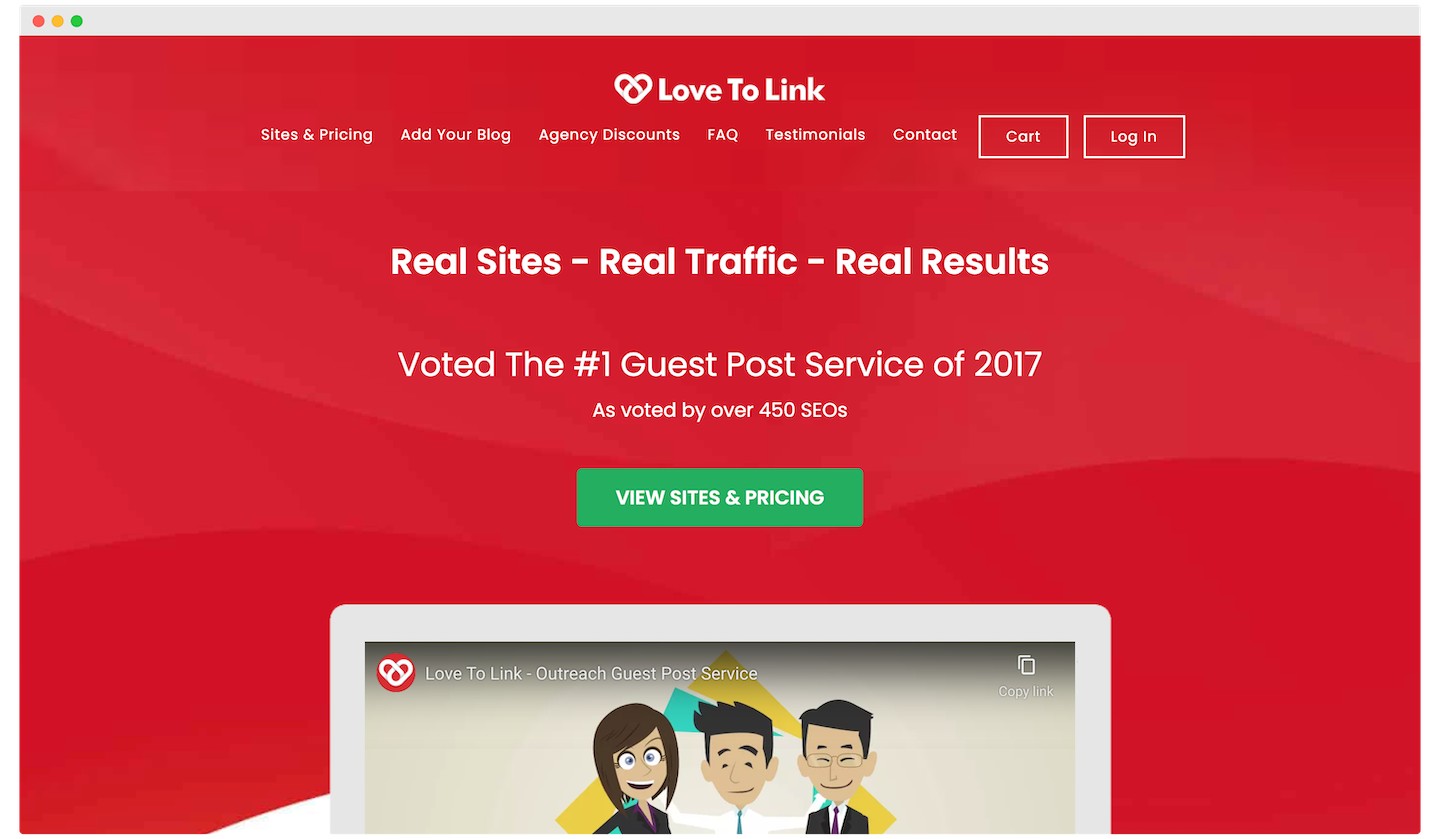 Love To Link is a network based link building company, with a huge marketplace of link building services. They work with real websites, with real bloggers and sites with real traffic. They also use high quality links, which are fully managed by their team.
You can choose from a menu of different link building services depending on the country and niche of your website.
They also offer a 100% money back guarantee if you aren't satisfied with their services.
Prices start at $139 / link, but you can take a look at their full range of services here.
16. Adsy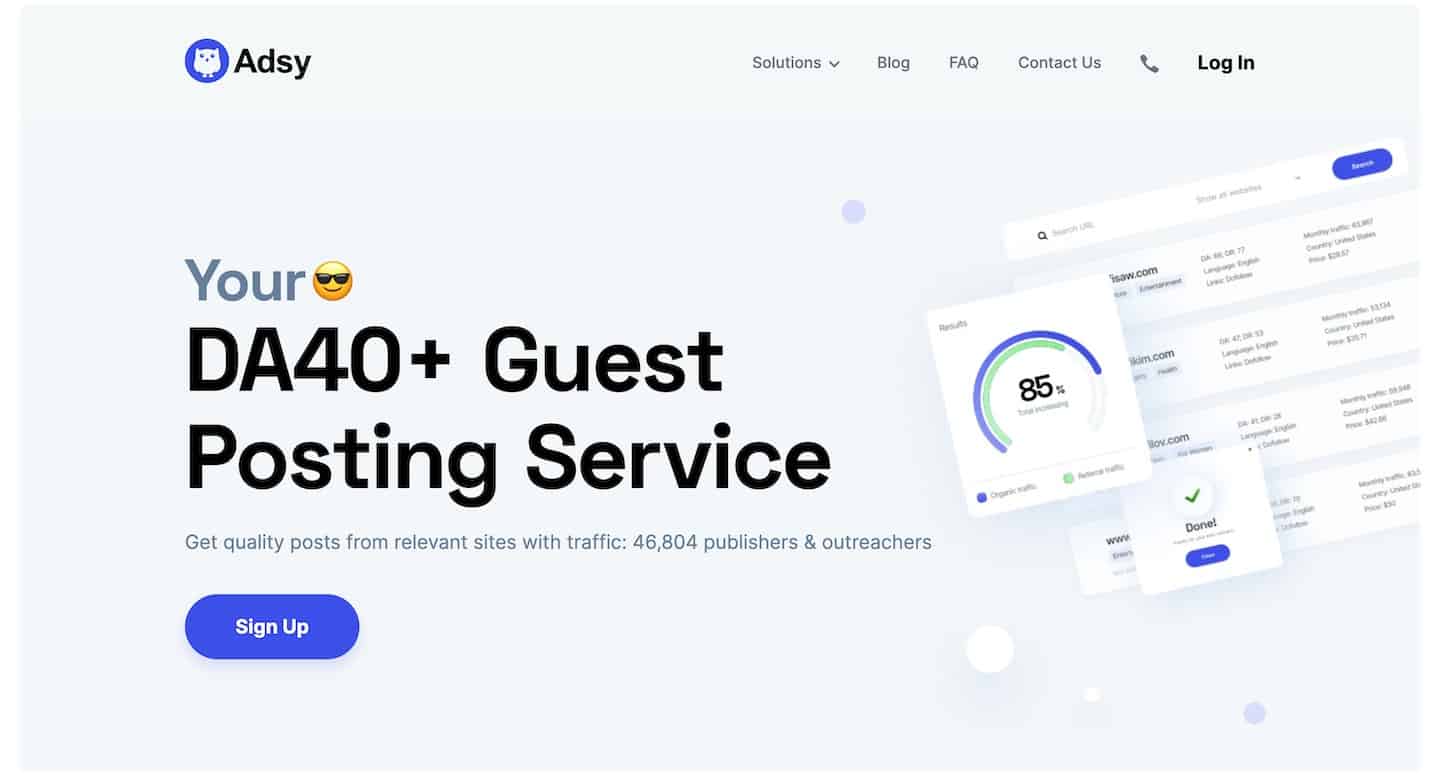 Adsy is a special guest posting service that unites exceptional publishers and buyers to help them reach a new level of business greatness. With this service, you have a chance to:
Get quality posts from relevant sites with traffic: 40,000 publishers & outreach managers
Сhoose the relevant publishers and blogs or websites to publish affordable guest posts with do-follow links
Order blog post creation or provide your own text
Or become a publisher, present the websites you work with and make money with the platform.
Join Adsy and access numerous guest blog posting platforms of opt-in publishers. You can sign up here and get a welcome $10 bonus on your account.