With a streamlined and well-organized backlink process, you can get tons of sites pointing to yours in no time.
As always, there are tools to help – but before choosing, you might want to read up on the best link-building services for your needs.
If you're starting out and have no processes in place that require integration, an all-in-one tool may be the answer.
But for those looking to tidy up or supplement existing processes, a tool geared towards a specific area of link building will grant more flexibility.
So here we've got the ultimate list of best link building tools, by type.
Creating Your Link Building Outreach Tools Stack
There are lots of places from which to source backlinks and tools to help do it. Some of the best methods for getting high-quality backlinks are:
Through mentions on another person's website or blog
Researching broken links and reaching out with an offer to replace it with a valuable link of your own
Guest posting
Doing competitor gap analysis research
Paying affiliates
General outreach (we'll cover types of outreach and how these link building tools help below)
Depending on what you want to achieve and what backlinking processes are already in place, there are different tools that will be most effective.
If you're starting from scratch, an all-in-one tool will be really useful in building a cohesive strategy and process.
But if you already have a backlink strategy that's split across a few platforms, it's better to focus on solving bottlenecks in your current system.
Or you may simply have a really solid process and are just looking for new opportunities. In which case, we've also included link building software with sourcing features in our list.
The Case For All-In-One Link Building Tools
All-in-one link building software covers each step in the process. From sourcing, to outreach, to campaign management, there's little to choose between them.
The most famous all-in-one tools are BuzzStream, Linkody, NinjaOutreach, and Pitchbox.
There are some new tools on the market worth keeping an eye on too. For example, Respona recently had a brilliant launch on Product Hunt and could soon rival these major companies. Plus, because they're new, their pricing is more reasonable for those just starting out.
The biggest positive of all-in-one tools is the ability to work by campaign and monitor the success of each individually. But they can be rigid and inflexible, so they're best used when starting a link building process from scratch.
We don't recommend trying them for cleaning up spreadsheets or to streamline existing processes. Instead, look into productivity tools like Notion or Trello that will uplift performance and make management more cohesive.
1. Ahrefs: The Must-Have Link Database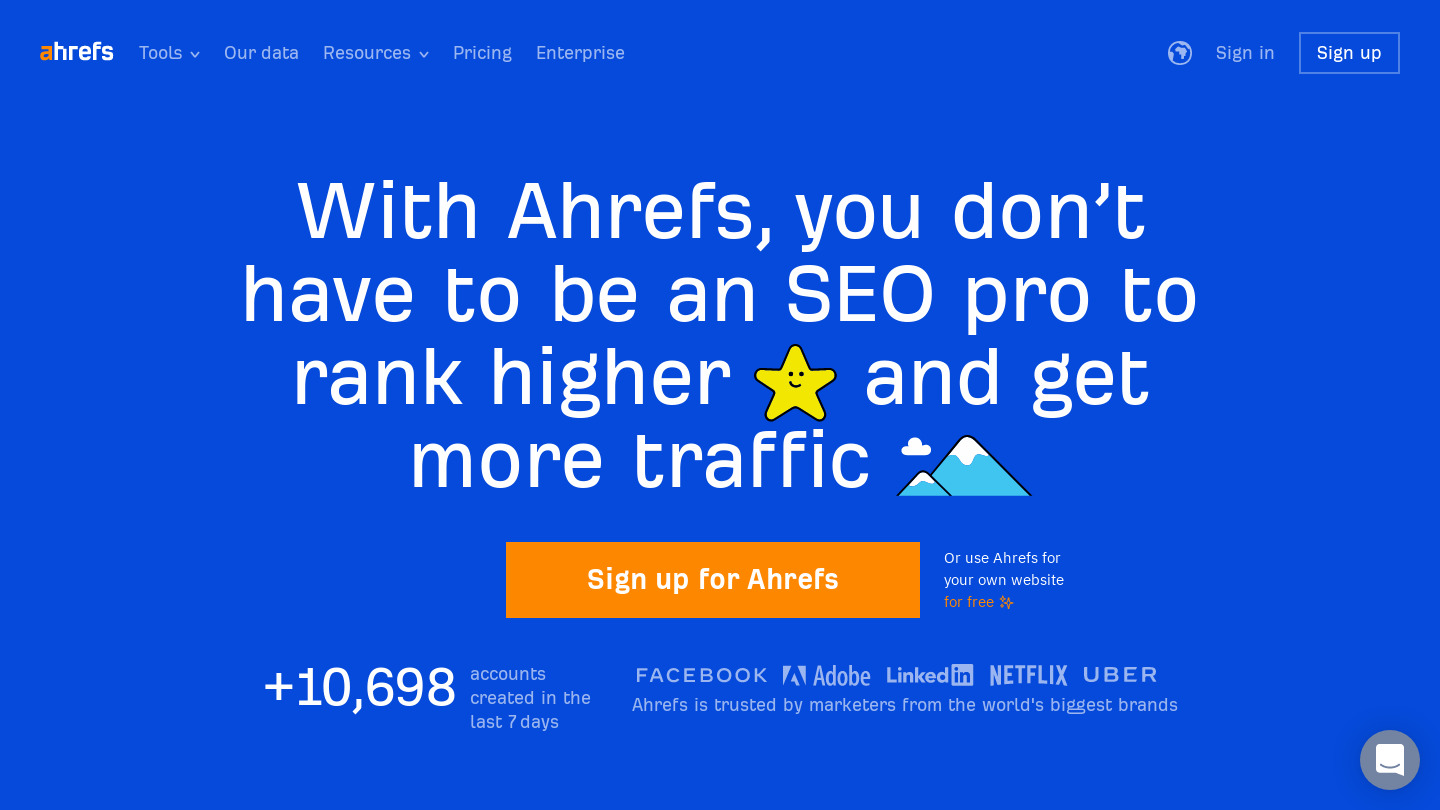 Ahrefs is a must-have for businesses who take SEO and content seriously anyway, but their backlink features are equally valuable.
They offer 'best by link' reports, a link intersect tool, and broken link sourcing to optimize SEO planning for blog posts. Ahrefs will look at top pages for each keyword and run a report on all the websites linking to competitors, but not you. From this, a process can be established for outreach.
If you're looking for a solution that also includes keyword analysis, then Ahrefs justifies its higher price tag with a ton of features for all types of SEO and multiple tools to help link building efforts.
Although it's got a hefty price tag, it's more than worth the $99/month starting price. And for those who want to dip their toe in the water, they can try the backlink checker out for free first.
2. Semrush: Alternate Link Database With Built-In Outreach Tools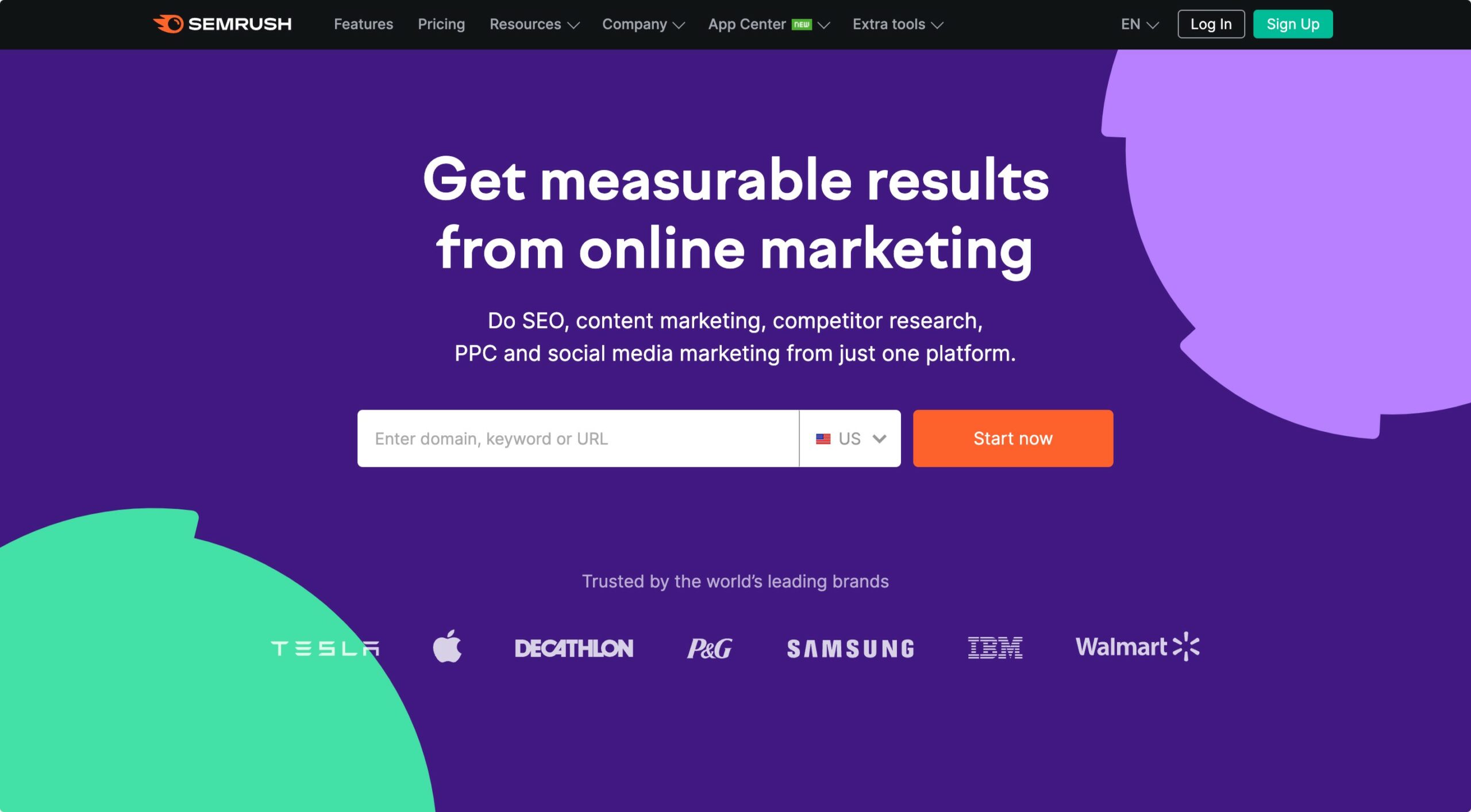 SEMRush is one of the best link building tools available and Ahrefs' main rival. But when it comes to backlinks, it doesn't have quite the same in-depth link database as Ahrefs does.
That being said, it still offers a backlink checker, competitor report, and top pages analysis. But the coolest feature is their automated outreach. Connect an email client and SEMRush does the rest: outreach, follow-up, and response tracking. This could save bags of time, so it's definitely worthwhile.
It also has a website health feature, unlike Ahrefs. It's not super relevant for backlinks but helpful to check there are no major issues.
It's another hefty price tag, starting at $119 a month, but definitely worth it as a general SEO tool.
3. Spyfu: To Find Bloggers Actively Monetizing Their Content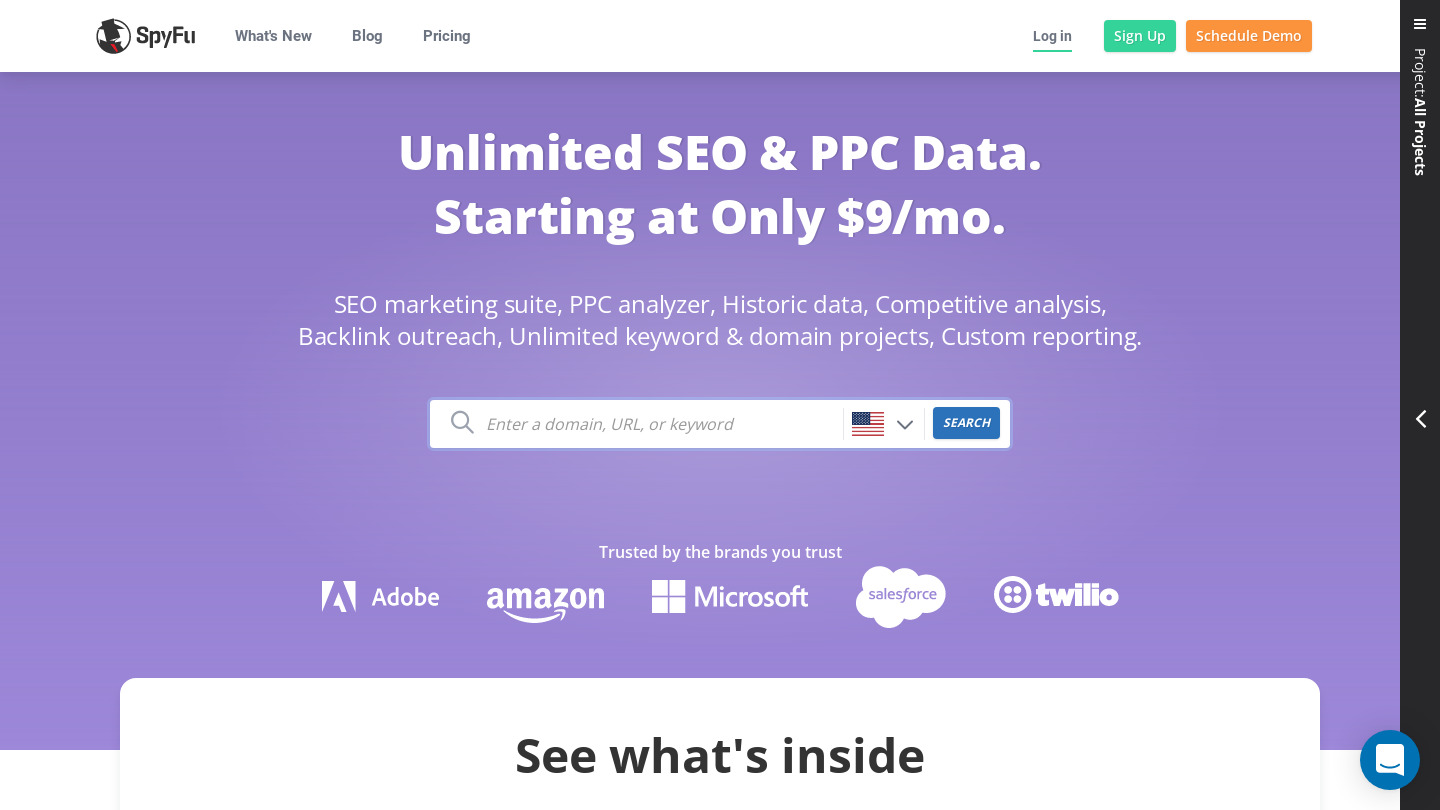 Affiliate marketing software can help you long term if you begin to build a network of affiliates, but if you're just starting out, there are other ways to find bloggers who will promote your content.
Buying links has a bad reputation. Some freelancers on sites like Fiverr will promise hundreds of backlinks for a very small fee and provide poor quality PBN links that will at worst, get you in trouble and at best, never be indexed.
But if there's a blogger that offers genuine, consistent value that you want to reach out to, and you're willing to pay a little, Spyfu can be an excellent piece of link building software.
Its feature "has affiliate links" finds blog posts in your niche that are actively being monetized. By offering to pay these blog owners to include your URLs, there's a good chance of getting a lot of relevant links, fast.
Their pricing starts at $33/month.
4. Buzzsumo: Massive Influencer Database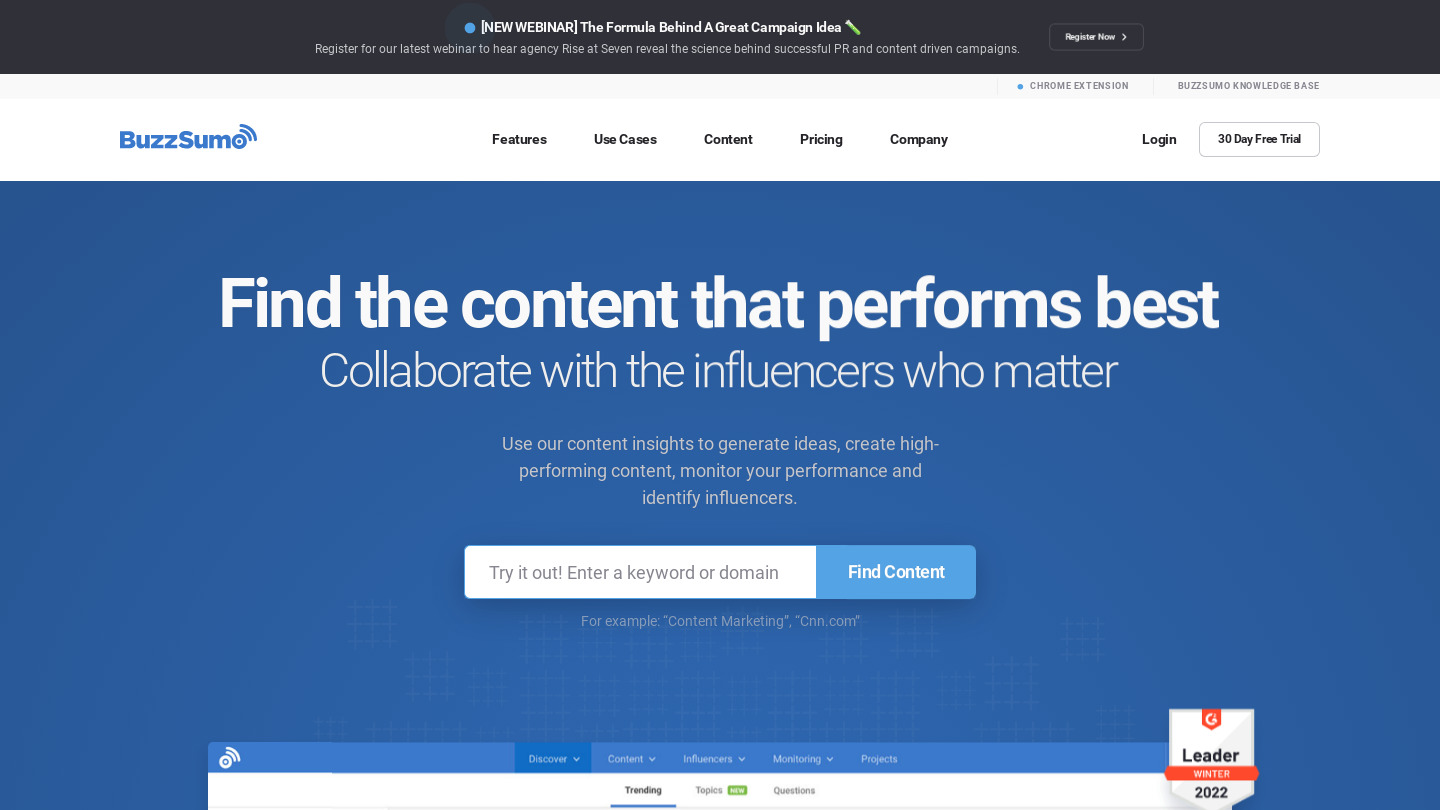 Although Buzzsumo is most useful for information on social shares, it can also be used as an effective backlink software.
If you're looking to hone your outreach, its feature listing all influencers who recently shared competitors' content is invaluable. This will give you a ready-made list of people to reach out to and ask them to link to your content.
Backlinko's Brian Dean also recommends Buzzsumo for its brand tracking feature in particular. "Brand Mentions" let you know whenever someone mentions your brand in a blog post…but didn't link to your site.
A quick, polite email asking to be referenced can result in tons of new backlinks.
That being said, if you're looking for a tool that only does brand tracking, in our humble opinion, Brand24 or Mention do a better job.
5. Citation Lab's Link Prospector And Broken Link Builder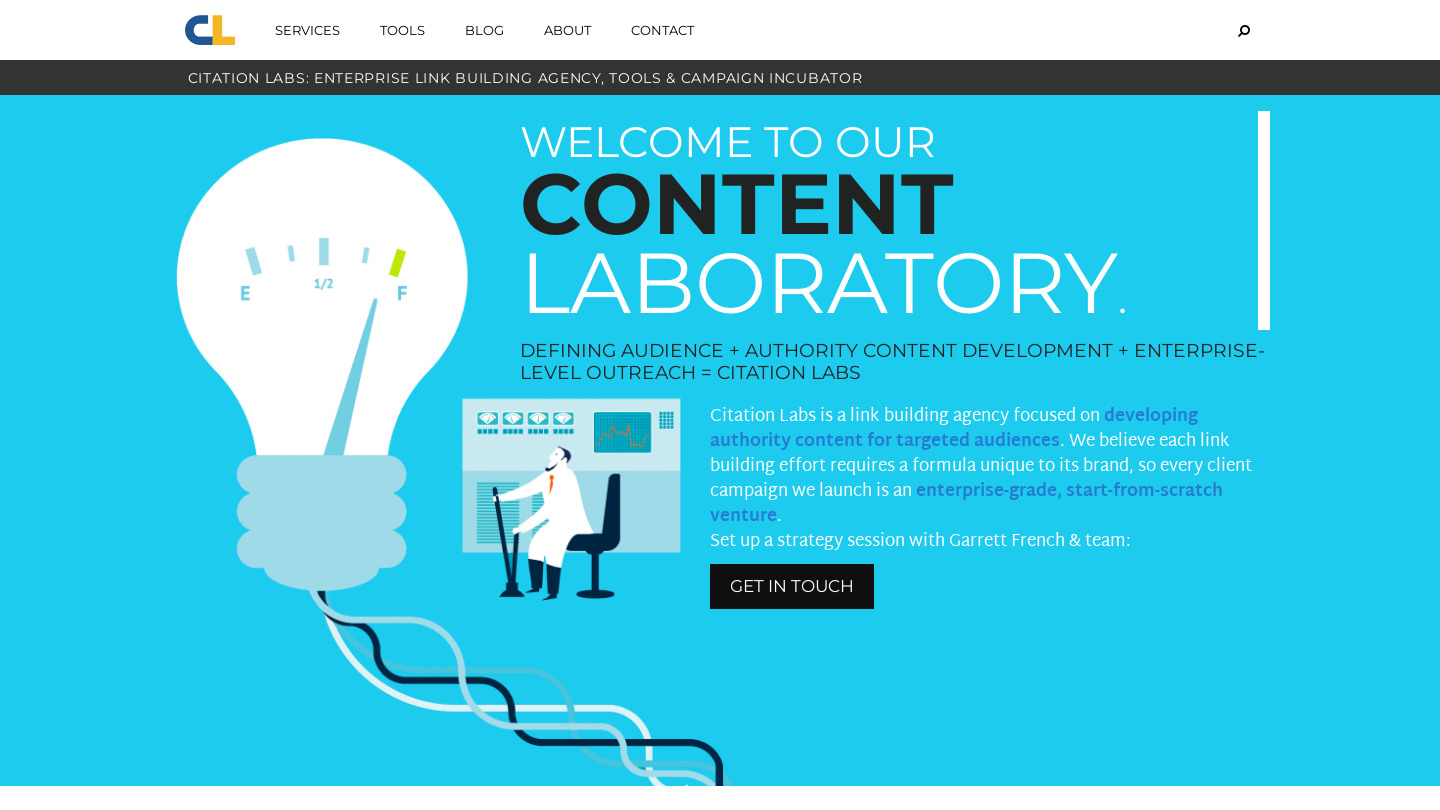 Citation Lab is an old-school link farming tool. But if you've covered all your bases elsewhere, it can be a good fallback.
Its broken link finder and prospecting tool can be really helpful for those just starting the backlink process, and you can test it out for just $5. It also offers some country-specific authority if you're looking for links internationally.
Plus, if you like that kind of tool, check out Scrapebox, the "swiss army knife of SEO" as they call themselves. It's got powerful features, including a link checker tool, but design-wise, it has that 90s aesthetic going on and is extremely fiddly to use.
6. Google Search & Linkclump: Great To Find Guest Post Opportunities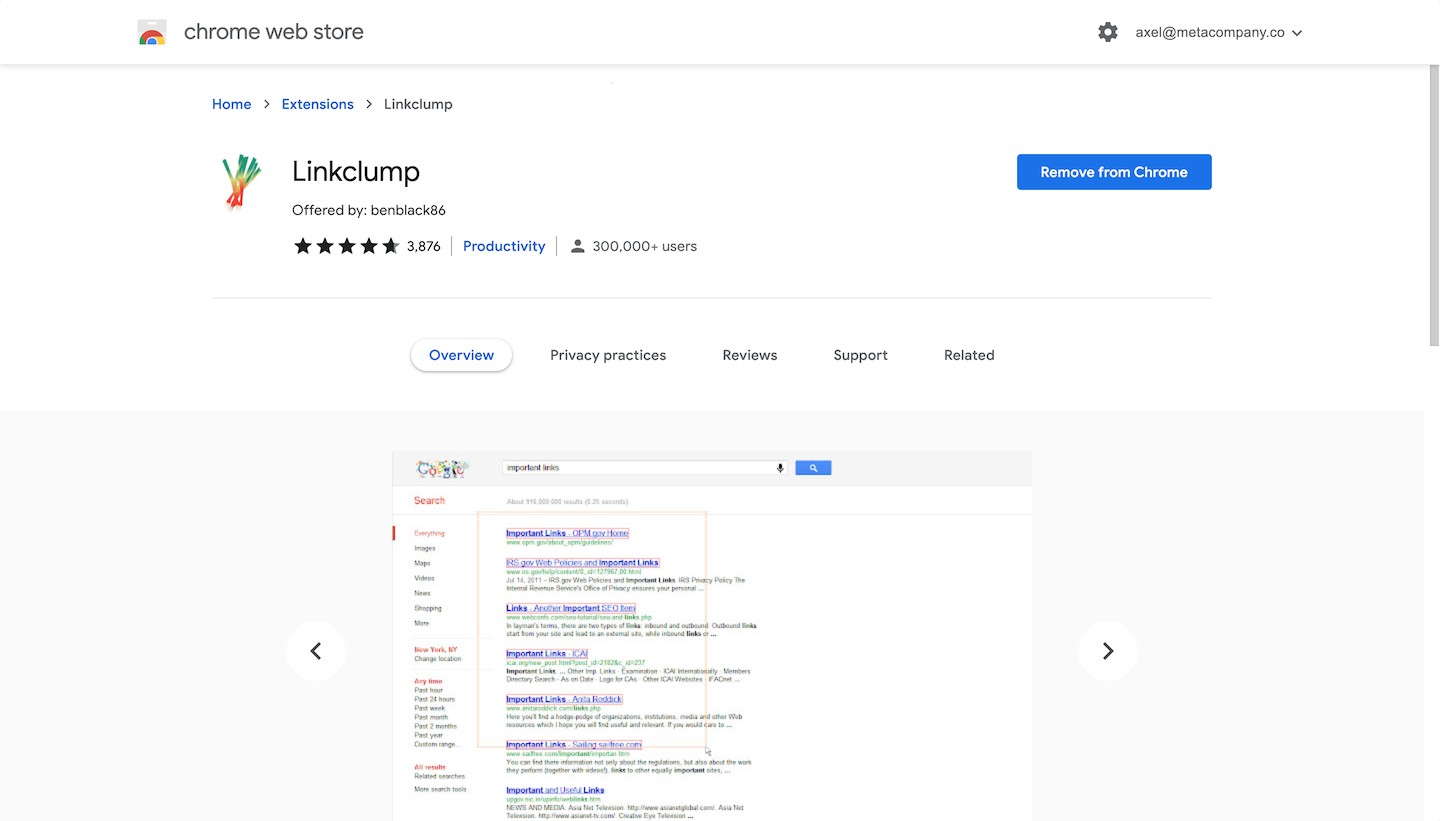 Advanced Google queries often get overlooked, but it can be one of the best link building tools for sourcing new targets.
Ahrefs literally wrote a bible on all the ways you can use Google here. We won't go into too much detail, but the easiest and yet not well-known way to source on Google is to type keyword AND (intitle:"write for us" | intitle:"write for me" | intitle:"guest post" | intitle:"become a contributor")
Switch Google's search settings to 100 and use the Chrome extension Linkclump to scrape those SERP links into a spreadsheet. Five minutes of work for thousands of link targets.
Then, using your all-in-one or SEO link building tool (like Ahrefs or SEMRush), you can use IMPORTXML (A2, "//title") to get the homepage's title tag.
From there you could either:
Score based on keywords (if the keyword is present, add or remove 1 to the score)
Manually qualify each title
Check out our example of how that might look in a spreadsheet.
7. HARO: Help A Reporter Out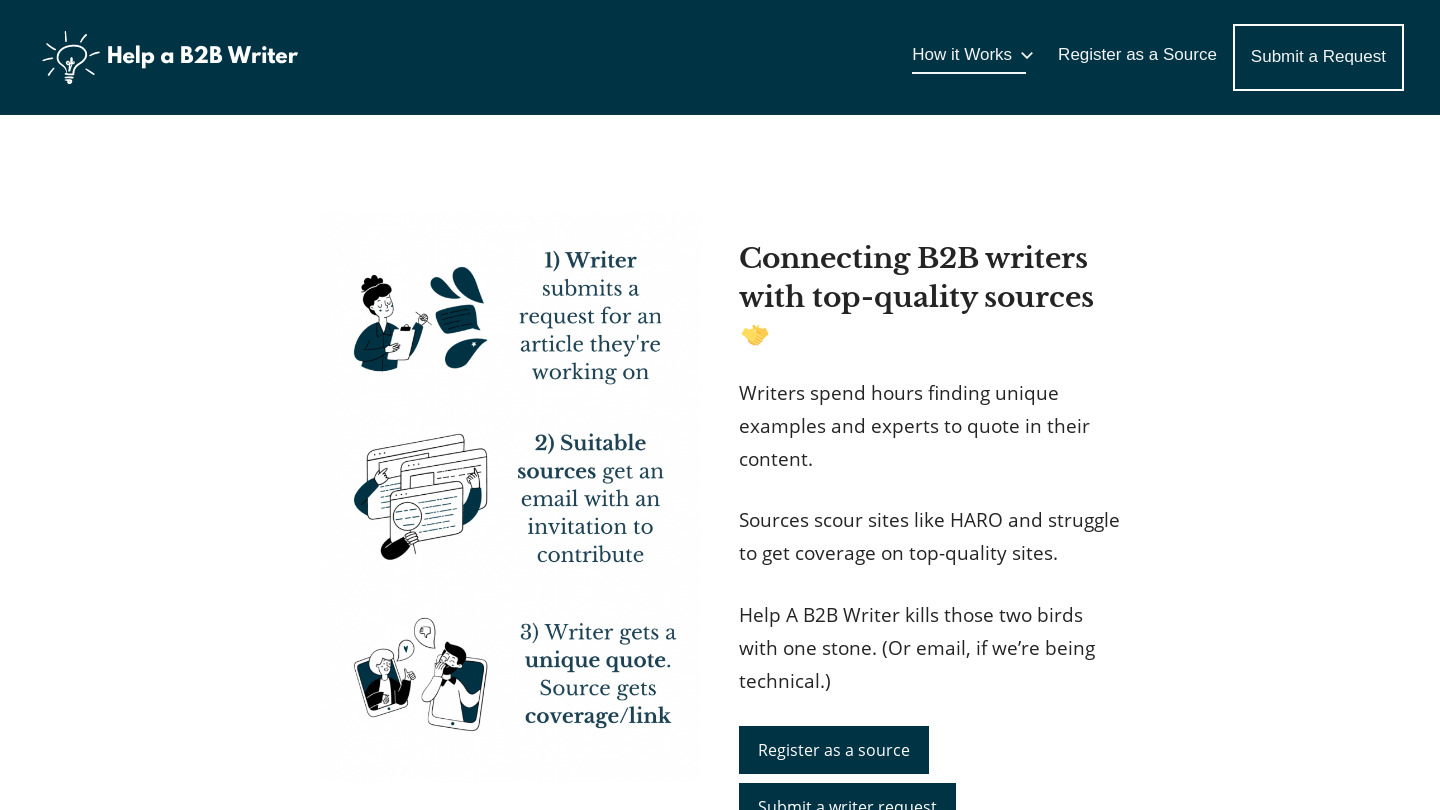 HARO is the number one recommendation on almost every post for free link building tools.
HARO connects journalists with industry experts via daily emails. Provide a reporter with valuable insight, and receive a backlink to your website.
It's worthwhile for anyone looking to build backlinks, from beginner to expert. So, if you're not familiar with HARO, stop what you're doing right now and go sign up.
If you're already familiar with HARO, you still might not have heard of the lesser-known Help A B2B Writer.
It's a bit more niched down than HARO which can be a pain to filter through for relevant questions. When writers submit a source request on Help a B2B Writer, only those who have ticked the relevant fields of expertise will receive the question.
Both have free options and are great additional tools for backlink sourcing.
Sign up to HARO  Try out Help A B2B Writer.
8. Justreachout: The Best Digital PR Tool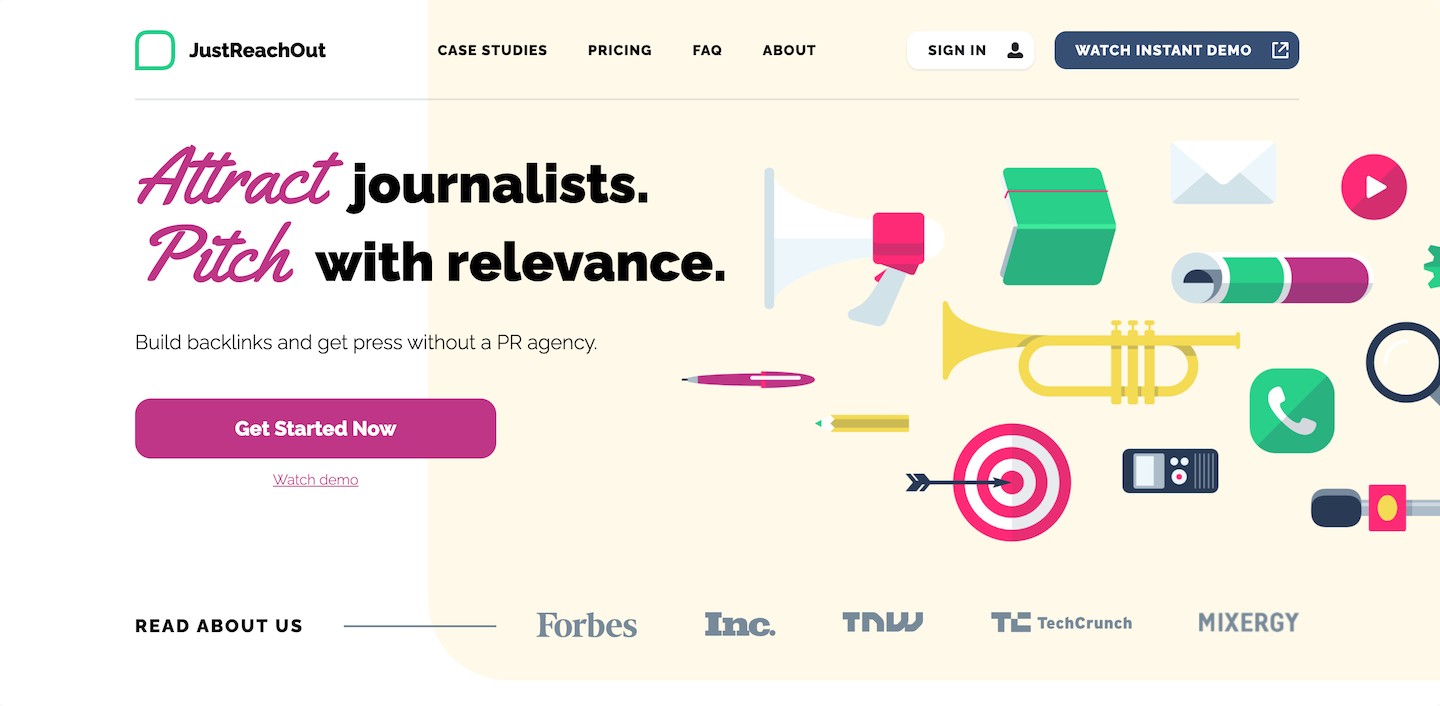 PR is one of the best ways to get quality backlinks. As Brian Dean from Backlinko says, "When done right, PR can land you high-quality links from HUGE authority news sites."
JustReachOut is a super useful digital PR tool that provides a list of journalists and reporters to pitch to.
Outreach is managed directly from the platform, so it's a useful addition if your stack already contains other link building processes.
9. Hunter And Other Email Finders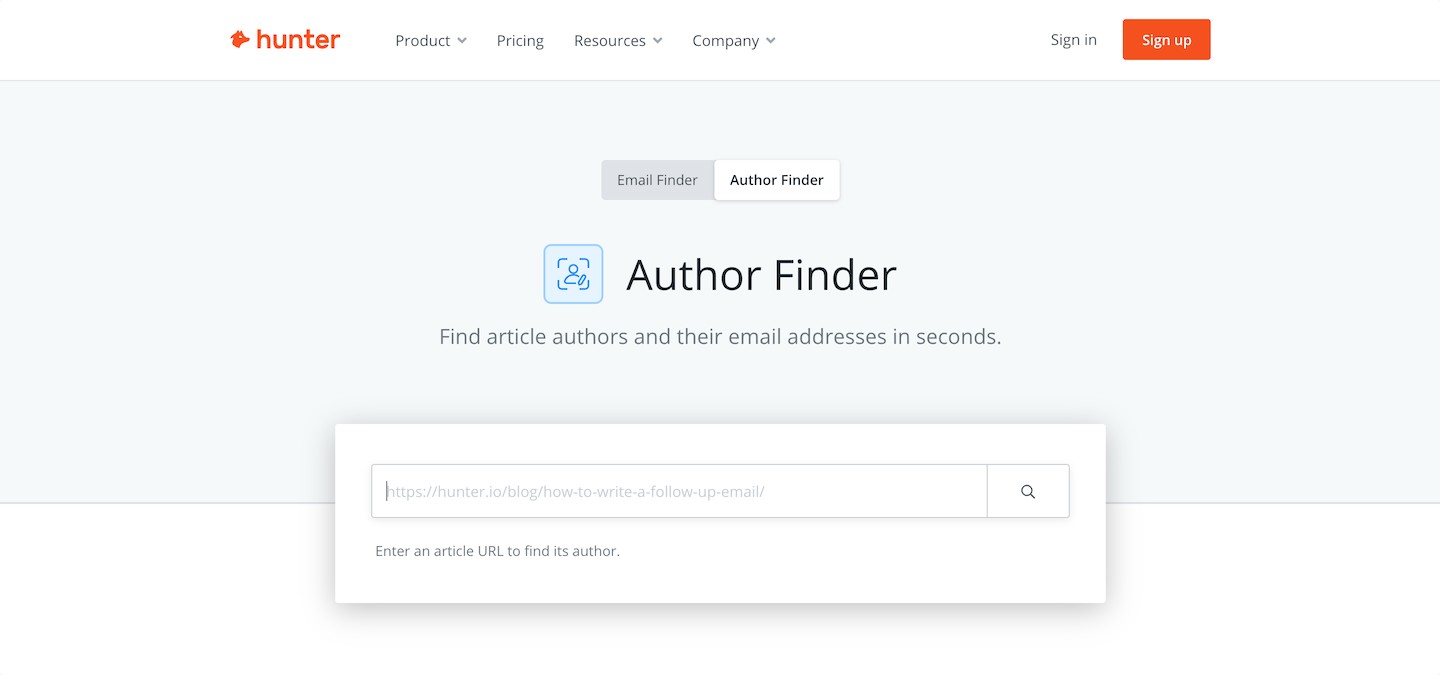 Hunter is a pretty cool email finder tool. Input any blog post URL and it can find the writer's email address, saving hours of hunting.
The biggest downside is it's not always super accurate. But it can still be a really good place to start.
Alternatively, Apollo offers a LinkedIn plugin and Chrome extension. This means you can find any writer on LinkedIn and email them directly from your browser.
Apollo can be a bit more accurate than Hunter and although neither are free link building tools, they offer 50 and 25 free searches a month respectively.
Of course, there are plenty of email finders on the market, but we think that these are two of the best for link building outreach.
Get 25 free searches a month with Hunter  Try Apollo free.
10. Email Outreach Tools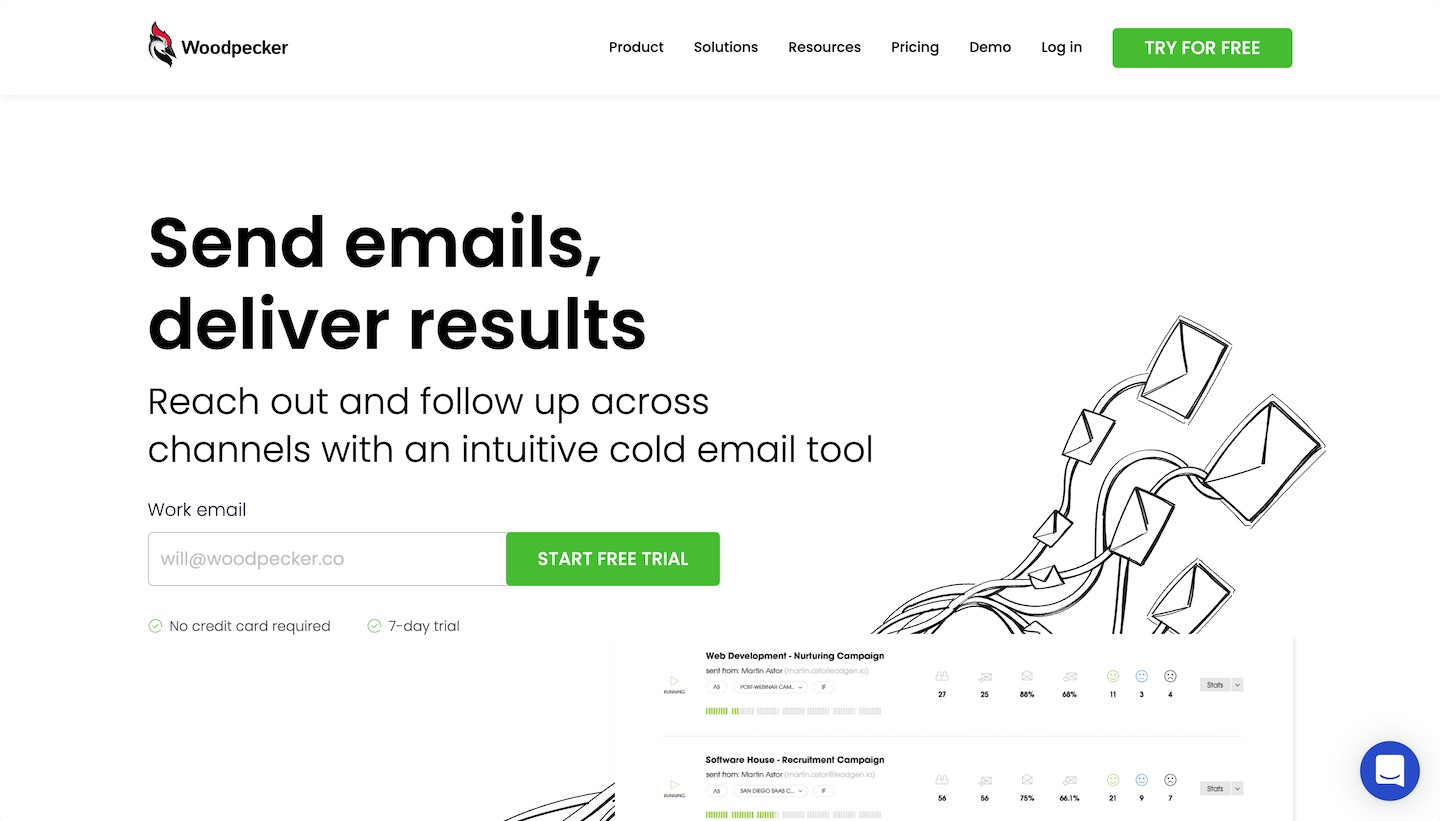 Email outreach tools are most useful for mail merge and automation. This is super helpful for link building, as when combined with a tool like Apollo, you can contact multiple leads at once.
YAMM is a cheap and cheerful mail merge tool. It's extremely simple, just import spreadsheet data and a Gmail draft as a link building template email and it will do the rest – and for just $20 a year.
If your link building process has no email automation but you're covered in other areas, then this is the tool to use.
Or for more intensive email outreach, Woodpecker is a sales-grade cold email automation tool. It has a simple interface and will group together all replies into actionable clusters (out of office, positive, negative, etc.).
This is great for running campaigns at any sort of scale.
Prices start at $39 / month.