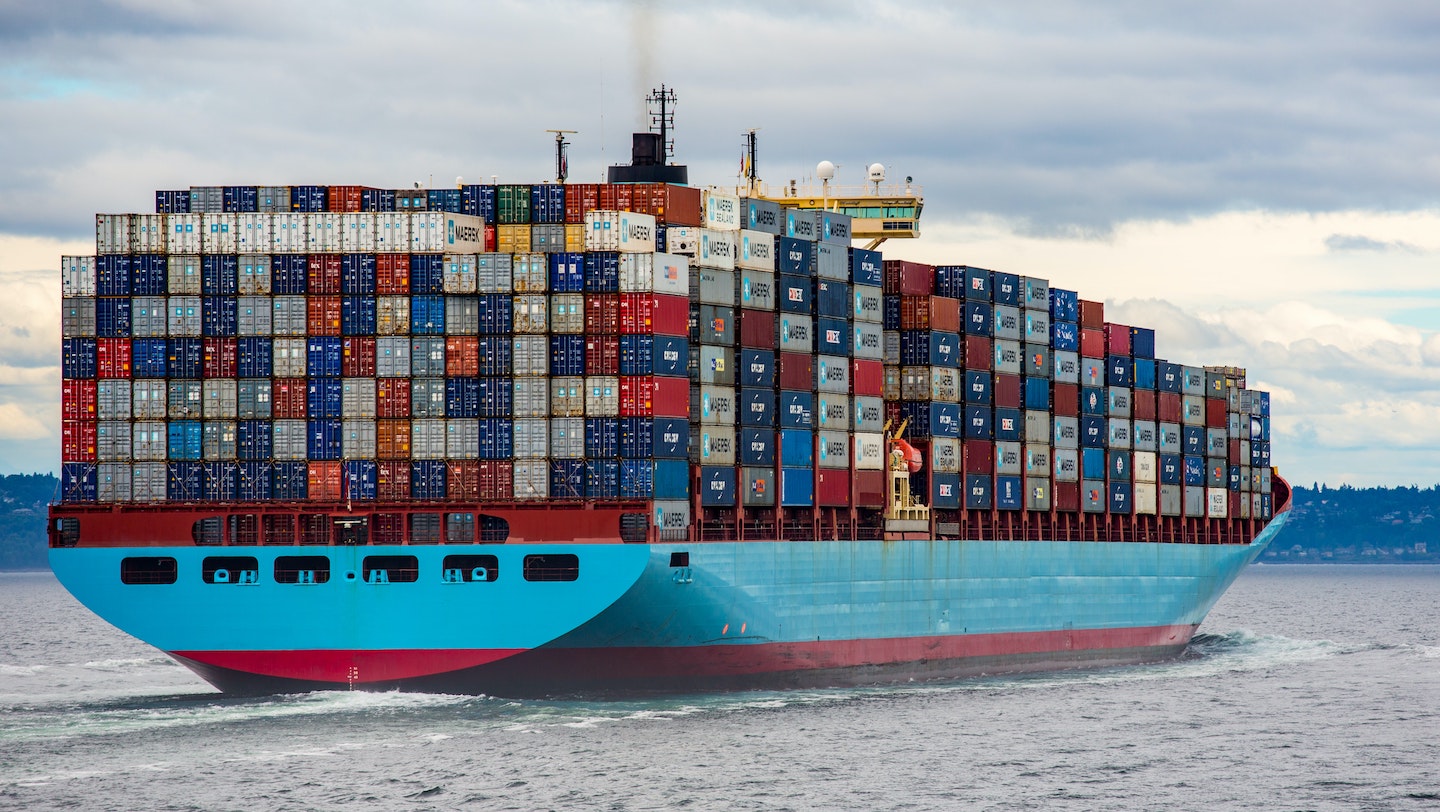 What is Content Distribution?
The term 'content distribution' is a bit of a buzz term in the content marketing world. Simply put, content distribution is the process of publishing content through various channels to reach an audience.
Why You Need a Content Distribution Strategy
Content distribution is a major component of content marketing—successful content distribution can lead to an increase in your audience, boosting your brand awareness, leading to conversions and sales.
The distribution process is the phase where all of your content planning and strategy is put to the test. After you distribute content, then comes the point where you'll be able to measure success or failure.
You could be confident you're creating some of the best content out there, but if nobody is seeing that content, you're not going to reap any of the benefits from it and you'll have wasted your time producing itin the first place.
The key to success is to ensure you include a content distribution strategy as part of your overall content plan. Each content channel will be slightly different and require different copy and imagery formatting, so a plan can keep you organized and on track.
Types of Content To Be Distributed
As part of your content distribution strategy, you should take note of the different types of content out there that can be published.
There are a wealth of content types out there, including but not limited to:
Newsletters
Infographics
E-books
Blog posts
Podcast episodes
White papers and reports
Articles
Videos
Case studies, or stories of success
How-to guides or other long form content
Templates
Checklists
The type of content you choose to distribute will depend on your goals. For example, if you want to increase traffic to your website, you may focus more heavily on blog posts. If your goal is to become a thought-leader in your space, you might focus on white papers and reports.
Choosing the Right Content Channels
There's no point choosing your content distribution channels by picking randomly. It's worth spending time researching which content channels are the best for you before you start disseminating content through them.
One way to research is to measure your content engagement. Analyzing the engagement metrics of the channels you already use will help you choose other content marketing channels that have a similar audience so you can grow your reach effectively.
There are three main categories each content channel typically fits into:
Owned Media
Owned media channels are content distribution channels your company has complete ownership and control over. For instance, your website, your email marketing lists and your newsletters are all owned media.
The advantage of owned media is you completely control the content your audience sees. The downside to owned media is that these channels are harder to draw an audience to, and they're less likely to come across your owned media channels by accident.
Shared Media
Shared media is content shared across third party platforms. This primarily refers to social media channels, like Facebook, Twitter and Instagram but can also refer to guest posting.
Shared media channels offer the opportunity for huge growth and reach, but ultimately these channels are owned and controlled by third parties. If the third party decided to shut down its platform, you'd lose your content and audience. This makes owned media all the more valuable.
Paid Media
Paid media channels require payment before you can publish your content through them. This category includes things like sponsored content and social ads.
Paid distribution channels generally offer more guaranteed results, whilst still allowing you to control the narrative. The disadvantage of paid media is it can be very costly to produce the best results.
The Top Content Distribution Channels to Supercharge Traffic & Engagement
1. Social Media
Social media channels are perhaps the most obvious channels of content distribution.
Publishing content via social media can help businesses grow a loyal audience of customers and increase their market reach. If done correctly, this can also be achieved with limited cost to the business.
Different social channels will require a different number of posts per week, and different forms of content posted to each platform.
Tip: Social media management tools are useful to help you keep on top of content scheduling and analytics, so check out some social scheduling software in our roundup of the best content marketing tools.
2. Email Newsletter
Email newsletters are a great way to distribute content to an already established audience. Email newsletters are an owned media channel, so you have complete control over the content that you publish.
Engaging email newsletters can be used to create a good relationship with your audience, by promoting new products or services, or directing them through newsletter to other channels to grow your engagement.
There are lots of email content marketing tools out there like Sendinblue and Mailchimp, as well as  email capture tools designed to grow your newsletter subscribers faster.
3. Blogger/Influencer Outreach
Reaching out to bloggers and influencers manually might seem like a lot of effort, but the results can definitely be worth it. Blogger and influencer outreach involves emailing, messaging on Facebook, Instagram or LinkedIn, or tweeting to people you want to target to see if they will collaborate with you.
"Collaborate" being the key word here, as bloggers with substantial followings are unlikely to give you a free shoutout. So you need to think about how you can offer them value in return.
The best way to do this is to create a list of prospective bloggers and influencers, and noting when you first approached them, if they require a follow up email and whether the lead was successful or not.
You might want to pay particular attention to bloggers or 'micro-influencers', who may not necessarily have a huge reach just yet, but whose audience is engaged and interactive.
4. Quora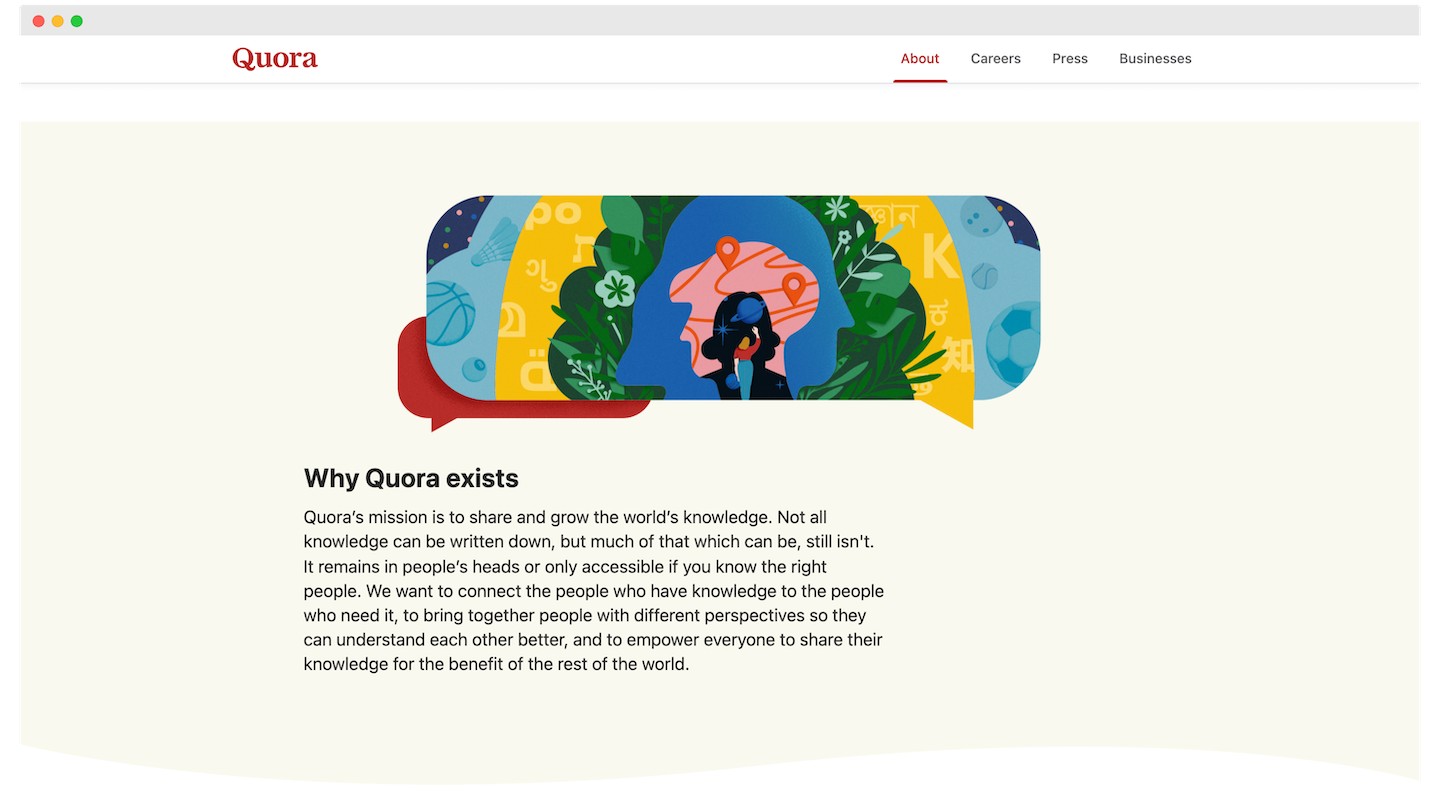 Quora is a question and answer (QA) platform. Users will post a question to a problem they have, or will search to see if their question has already been answered previously.
The formatting of this media channel creates an opportunity to provide valuable content and direct users over to your website or other media channels.
Utilizing Quora for content distribution is pretty simple. Think of some common issues that arise in your niche. Search to see if anyone has asked questions you can answer, where you can include a some subtle link to your website. Rule of thumb is to add value first, then link. It won't work if you're too promotional up front.
5. Guest Posting
Guest posting on other sites is a great content distribution channel to maximize your reach and earn valuable backlinks. And if you target a blog with a similar audience to yours, you can easily grow your own audience as a result.
Google keywords to find websites posting about the topic you've created content for. You can then rank these websites according to domain authority and create a similar list to the one above for outreaching bloggers.
How you pitch your guest post to these sites is important, and can mean the difference between someone responding to your enquiry, or ignoring it. Check out our guest post pitch email templates for inspiration.
6. Commenting Under Related Content
Commenting on high-traffic blogs that are relevant to your own content can help drive traffic back to your site.
Commenting under related content will only work if you make sure your comment is relevant and of high value. You can include a link in your comment that goes back to your own content.
Try to also ensure yours is the first comment and you're not commenting on any sites past the first page of Google results, as this will be a waste of your time.
7. Social Bookmarking Sites & Directories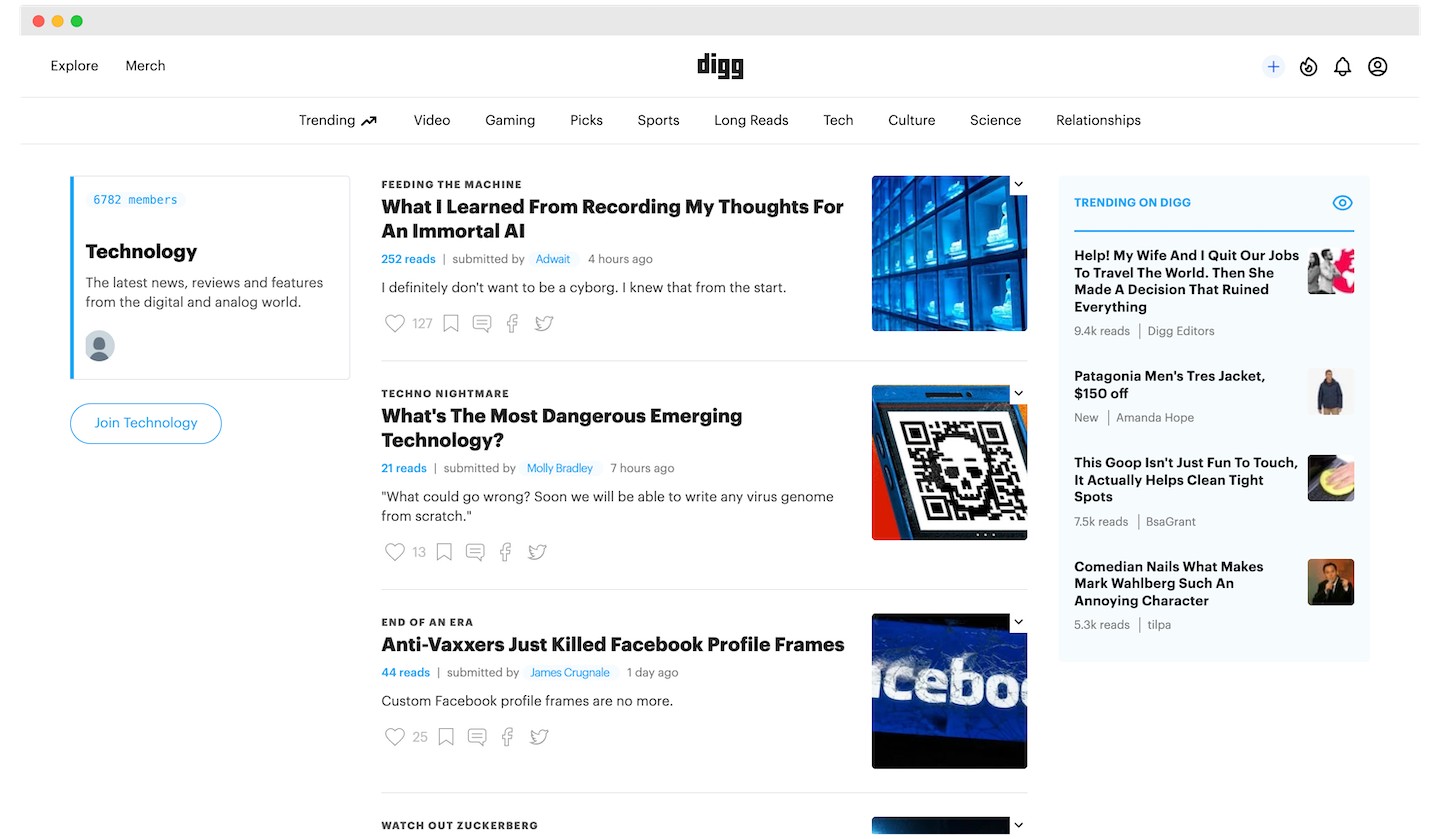 Social bookmarking sites and directories facilitate discussion and resource sharing through organized categories. These sites will have categories that will be relevant to your content, and if you use social bookmarking sites correctly you will be able to direct traffic back to your own sites.
A good example of a social bookmarking site/directory is Digg. You submit your content to the relevant page, and if you are published, it normally sparks a conversation between users on the site. This can lead to hundreds, sometimes thousands, of new users that have been directed to your site through the bookmarking site.
8. Slack Communities and Facebook Groups
Slack communities and Facebook groups are both great mediums to disseminate your content through—when you stick to the rules, of course. You can either join an existing local Slack community, or create your own to promote your content in. The same applies for Facebook.
Facebook groups and Slack communities often have very strict rules when it comes to promoting your own business, or posting anything sales related. If you create your own group, you can obviously make your own rules, but if you're joining an existing group, make sure to engage with the group rules so that when you do promote your own content, it gets a good reception.
9. Content sharing sites like Scoop.it and Zest.is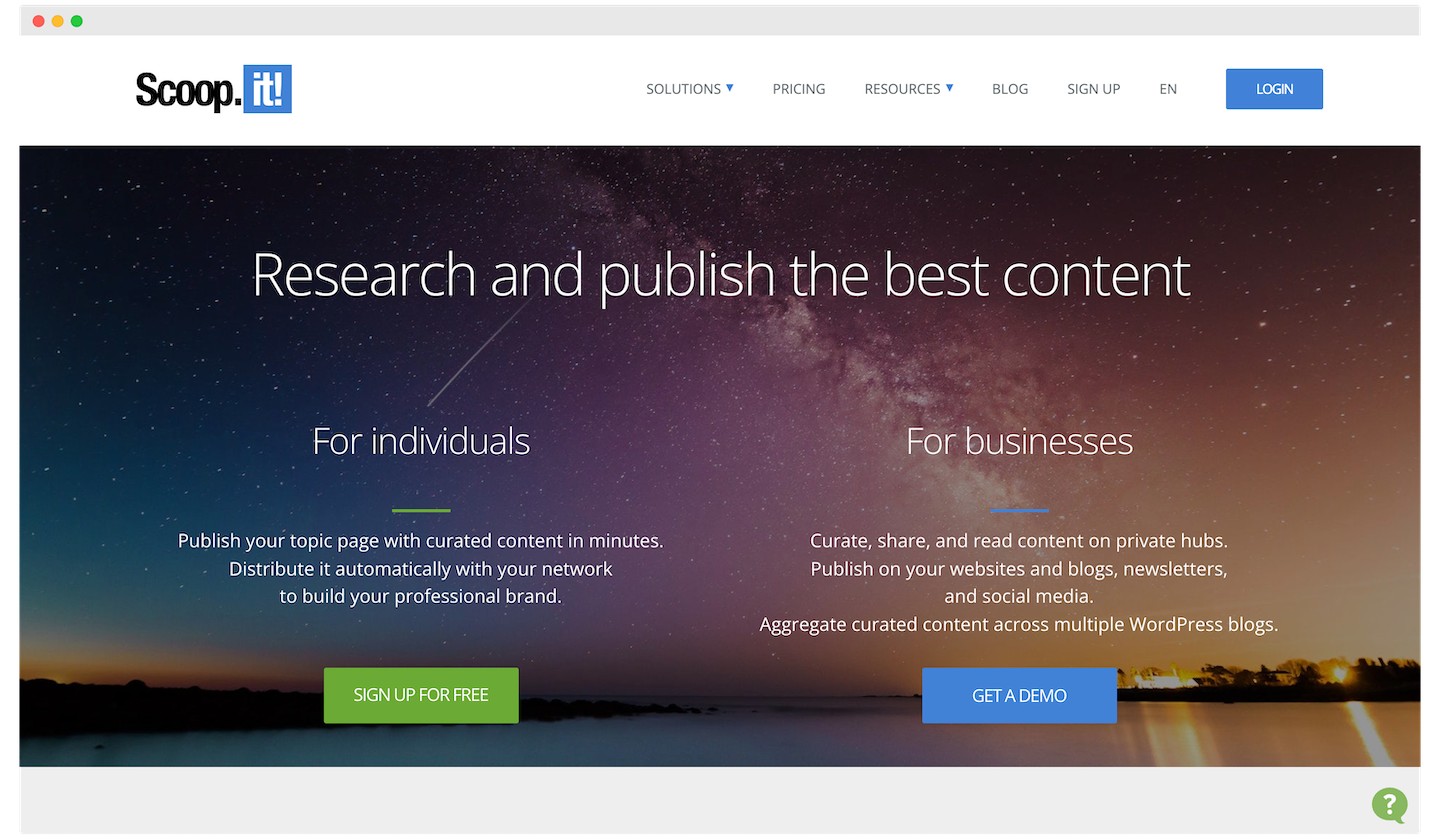 Content sharing sites like Scoop.it and Zest.is are services that allow people to create their own personal lists of content from all over the web. Other users can then follow these lists to get suggestions of content they should be reading based on their interests.
When you promote your content on Scoop.it, you should submit your content to the top 50 lists in your niche. If the list owner approves this submission, it will be added to their list and will appear in the newsfeed of whoever follows that list. This can create a huge influx of traffic to your site.
10. Paid Social Ads
As you might guess, social ads are paid media. Paid social ads are different from sponsored ads or sponsored content in that sponsored content only goes as far as the reach of a specific account, whereas paid ads can reach anybody's newsfeed.
The type of content produced as a social ad will depend on the platform. For instance, Instagram ads or snapchat ads will be heavily image and visually focused, whereas LinkedIn is better suited to more long-form written ads.
Whilst paid ads do guarantee a wider reach than organically posting, you'll need to make sure you're targeting your ads to a relevant audience to reap the maximum benefit from your ad spend.
11. Reddit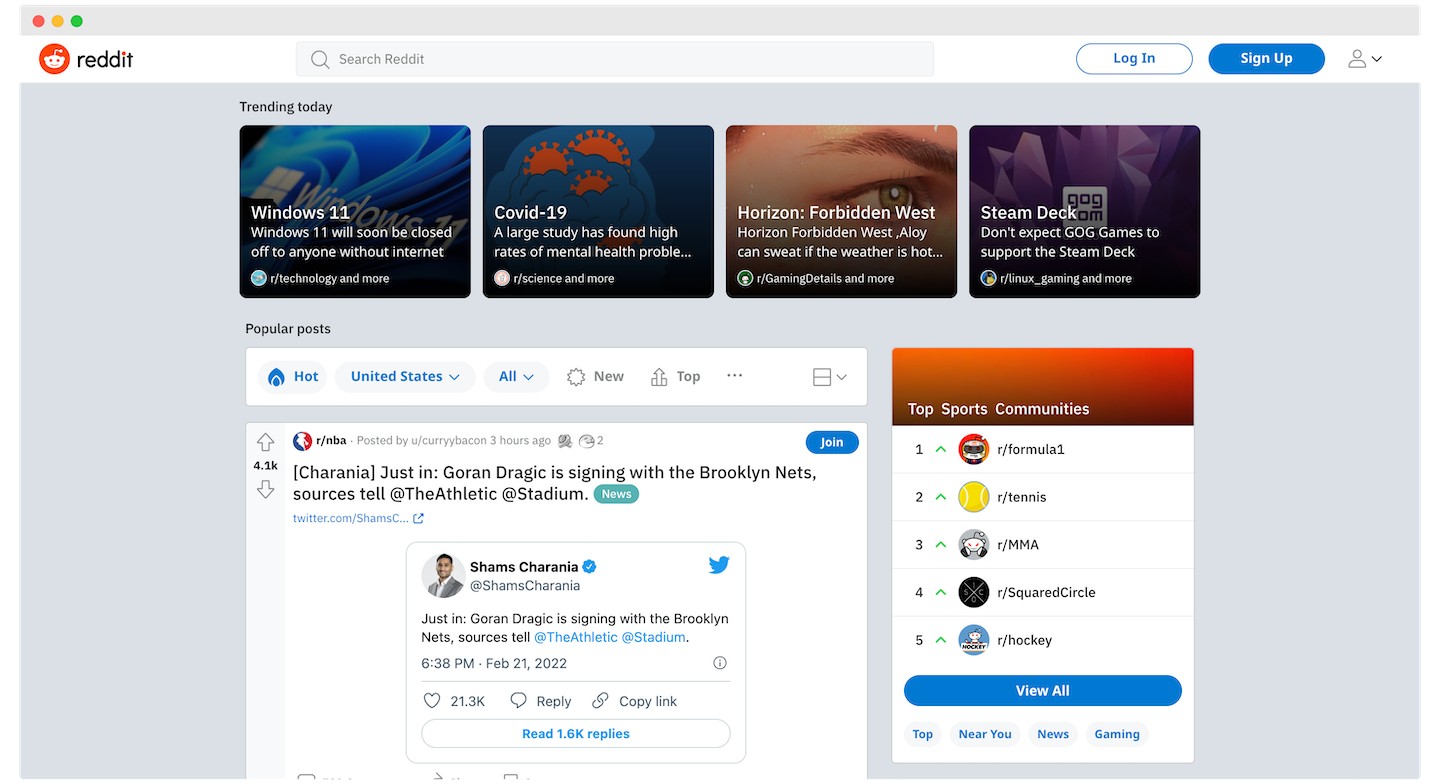 Reddit is another question and answer platform. There is a huge wealth of information on Reddit, covering any topic you can think of. There are different 'subreddits', which are different channels dedicated to different niches.
Once you register,  you can join channels specific to your niche and publish links to your content there. Users will then vote 'for' or 'against' your post, depending on if they like it. Make sure your posts add value, are relevant and aren't too 'sales-y.'
12. Internal links from related content
Internal links from content you've already produced can generate more traffic to your site. In addition, internal links help Google to rank your website better.
If you include internal links, make sure they're relevant to the new content that you're publishing them in. It's also best practice to choose links to high-performing pieces of content, and to choose relevant keywords as anchor text for the links.
13. Niche forums
It's more than likely there will be multiple forums out there covering topics relevant to your niche. Take some time researching these forums to see where you can add relevant and valuable responses that link back to your own content.
You can find niche forums by simply searching Google for 'niche + forum.' Make sure you don't post 'spammy' content, as you will more than likely be banned from the forum. If you are posting useful content that links back to your own site, however, you can generate up to thousands of visits to your site.