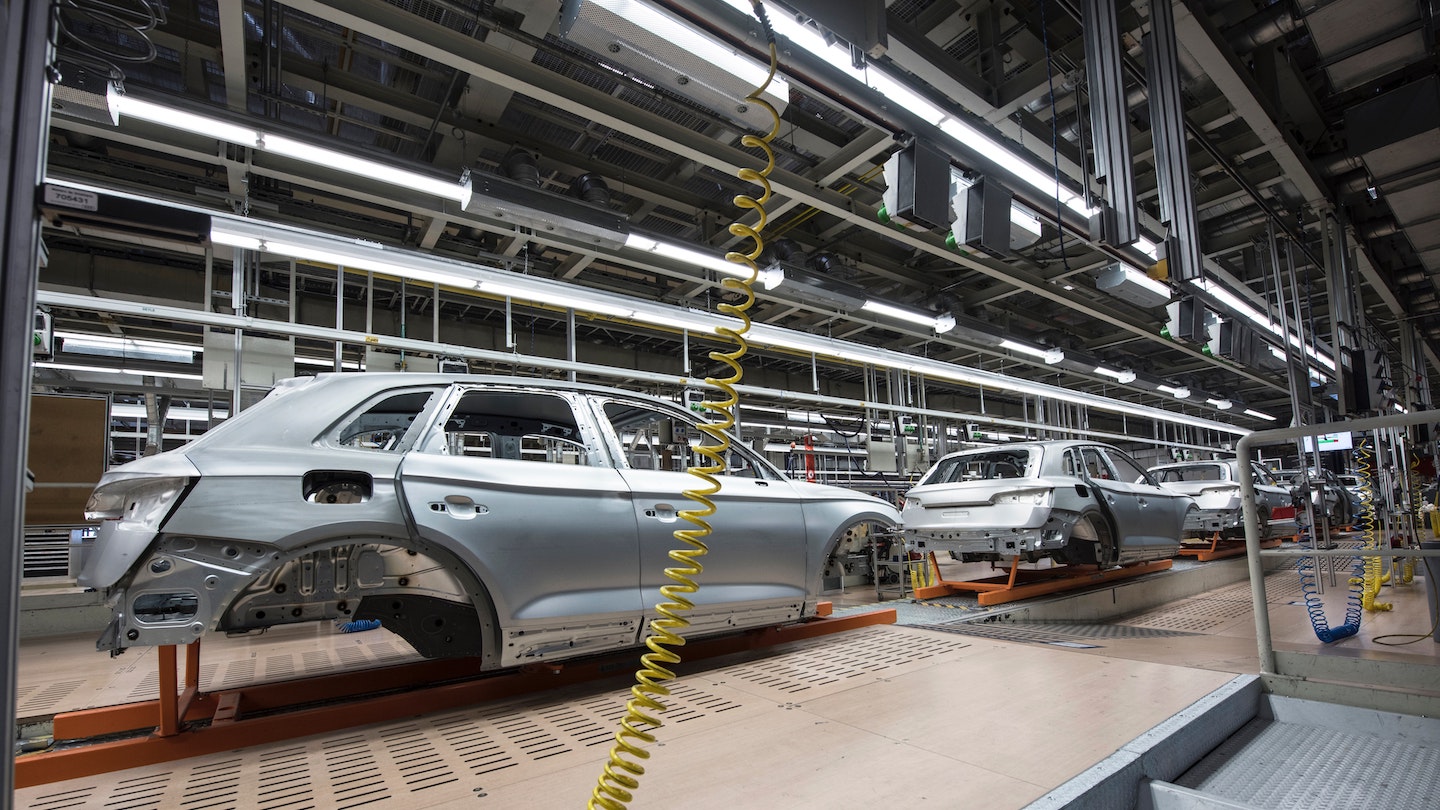 Implementing a content production process might sound daunting and time consuming, but a proper process is necessary if you're aiming to turn your blog into a serious and profitable business. 
If you have no process, you'll likely spend more time on low-impact and tedious tasks, slowing your progress. When producing content becomes boring, you'll lose interest and enjoyment in your blog—and no motivation is going to further impede that progress!
A lot of new bloggers get put off by the workload and abandon their blogs in the early stages for this exact reason. To help you avoid this, we've put together a guide on creating an efficient content production process for your blog.
What Makes Blog Content Production Slow and Painful?
There are often several barriers to efficient content production:
Perfectionism
Have you ever heard the saying 'done is better than perfect'? This phrase is one you should live by when it comes to blogging and content production. 
Perfectionism is something a lot of us struggle with and it's easy to spend hours editing and re-editing your work, but focusing on the details too much is actually counter-productive. 
Once the content fulfills its main goal and provides value to the reader, publish it and move on. 
Letting go of the details and adopting a 'big picture' mindset is essential to getting traction for your blog in the early days. There's also nothing stopping you revamping your early posts further down the line.
Are you writing your blog posts yourself? Our top tip would be to never edit as you write. 
Crank out the first draft as fast as you can instead. It won't be perfect, but it's much easier to edit and improve a first draft than to try and painstakingly craft perfect sentences on the first try.
Context switching
Do you find yourself always doing a little bit of everything, switching between tasks without completing one at a time? We hate to tell you this, but you're being inefficient and you're probably slowing yourself down—a lot. 
Context switching is, for instance, switching between strategy, topic ideation, keyword research and writing all in one sitting.
The reason this is an ineffective way to work is because switching context means switching between different types of tasks, requiring varying levels of concentration and thought process. 
Strategy work requires deep focus and high-level thinking, while keyword research is more operational.
According psychologist Gerald Weinberg, each extra task or 'context' you switch between eats up between 20–80% of your overall productivity—a pretty staggering figure!
Writing about topics you either don't know about or don't have an interest in
Writing content on a topic you have no interest in is about as fun as watching paint dry (so, not very fun at all). Choosing a blog niche that doesn't excite you, therefore, is a recipe for disaster.
Here's a personal anecdote: I once thought it would be a fantastic idea to create a blog in the 'eco-friendly home' niche—with very little knowledge of the sector, or of homes in general. 
The result? I soon found myself drowning in research and being bored to death writing about eco-friendly light bulbs. I made it to about 3 posts before packing the whole thing in. 
The moral of the story is this: content production is a whole lot more enjoyable, motivating, and easy when you're writing about a topic you actually know and have a genuine interest in. Keep this in mind when strategizing your content plan.
Badly defined processes and workflows
Poor processes and workflows are particularly likely to trip you up if you work with a blogging team. If you're scaling your blog by partnering up with a team, or even one other person, everybody needs to know what they're doing and when. 
Confusion and a lack of precision in team processes can lead to bottlenecks in content production workflows.
Golden Rules for Easier and Faster Content Production
Batch similar tasks together
Batching is a technique that involves grouping similar tasks together based on similarity. This process is proven to improve productivity, helping you speed up your content production.
For instance, instead of doing keyword research on one post at a time, do it for a batch of upcoming posts. 
Or, instead of doing briefs one by one, plan to spend one day creating five briefs. You'll essentially create a stock of briefs you can then use to scale content production faster.
Batching means you're in the zone as you do each batch of tasks, so you're less likely to lose concentration and more likely to increase productivity.
Document SOPs (Standard Operating Procedures)
Do you have processes you find yourself using over and over? Document them! Documenting your processes is particularly essential for when you have teams working on a blog. 
Examples of SOPs can include writing guidelines, an SEO checklist, instructions for uploading to a CMS, or a post-publishing process.
Even if you're a one-person outfit with plans to scale in the future, you should still document your SOPs. 
When your processes are well documented it's a lot easier to outsource them or to help new team members assimilate—meaning onboarding will run as smoothly as possible.
Template everything
Having a template to work from makes content production much faster and much more effective if used properly. Ideally, in fact, you should constantly ask yourself  'can I make this into a template?' whenever you're producing content.
Examples of templates in blogging include:
Pre-brief template
For us, this is a Notion card with headings for the main keyword, search volume and difficulty and secondary keywords. We then have tags where we specify things such as search intent and the type of post. 
Content brief template
A content brief templatestreamlines your briefing process and helps you quickly gather all the relevant information for each new content brief.
Templates for recurring post types
These can help speed up your briefing even further. For example, you could create a product review template or a listicle template for software comparisons.
Automate where possible
If you're working with a large volume of content production you should look into how you can automate different steps of the content process.
For example:
Automating content brief generation with a tool like Content Harmony
Automatically transferring content from Google Docs to a CMS with a tool like our free chrome extension
Image automations like screenshot generators, bulk image uploads, automatic image compressions, etc
We're actually working on some tools and resources to help you automate content production—watch this space!
8 Steps to Creating a Streamlined Content Production Process
1. Define your content strategy
Your content strategy essentially consists of your overarching objectives, with specific targets to reach your business goals. It's focused on the big picture and the high-level vision you have for your blog.
Your content strategy is important because having a clear idea of where you want your blog to go will help you figure out what you need to do to get there. From the theme and topics you should cover, to how much content you'll need to produce, your content strategy helps you set this out.
2. Build a content plan
A content planshould piggyback your content strategy, focusing on its execution. Your content plan helps you decide the specifics of your content and when it will be produced. 
Your plan should contain concrete actions that all contribute to making your strategy a success, planning on a more granular level with clearly defined timescales and tactics—think of it as a content calendar.
Aim to build a calendar that covers the next three months at least. This way, you'll have a stack of article ideas at the ready and you won't have to spend time brainstorming a new topic each time.
3. Use task management software to house your content plan
This is essential for teams, but we would still strongly recommend the use of task management software even if you do work alone. It can help you maintain organization and gives you a good overview of tasks and processes all in one place. 
Examples of task management software include Trello, Asana and Notion. We use Notion because there are a great selection of different viewing options and folders. 
Notion allows you to have a content calendar with customizable tags, a content planning Kanban board and easy access pages for documenting processes like writing guidelines. 
This is ideal because everything can be accessed from one place, so there's no need for spreadsheets.
If you love being organized, you'll love Notion!
4. Research keywords in bulk
Batch all your keyword research for your content plan in one sitting, assigning target keywords to every article on the plan.
This makes it much easier to get straight into production and to avoid the context switching we mentioned earlier, so you don't get sucked into keyword research rabbit holes when you're supposed to be concentrating on other tasks.
Popular keyword research tools include Ahrefs and SEMRrush.
5. Outsource content to freelance writers
If you're writing all the content by yourself, it's going to take much longer for your blog to scale. You're going to be limited by your own writing capacity and availability—and if like us you run your blog as a side project to a full time job, then progress will be slow.
Outsourcing content writing will free up a lot of time and will help your blog scale faster than the available labor you're able to put into it yourself. 
You'll still need to spend time briefing the writer and editing or reviewing their work, of course, but you will get content out faster than writing it yourself. 
Freelance writers can be found through LinkedIn, network referrals or on job boards like Problogger, Weworkremotely, Fiverr and Upwork.
For the best practices and tips to make everything run smoothly, check out our guide to hiring a freelance writer.
6. Onboard & share SOPs with freelancers
You should share your vision, objectives and goals for your blog with any new team members or freelancers—as well as exactly what you're expecting from them before agreeing on a contract. 
A good way to do this is to invite them to join your task management software for content planning. You can control the permissions for which users are allowed to see, access and edit different pages. 
Share any brand guidelines, tone of voice and editorial guidelines to help reduce the amount of time you need to spend editing. You can also share any other operating procedures like instructions for uploading to a CMS and SEO optimization. 
7. Create a reusable content brief template
A content brief is a set of instructions to a writer on what to include and how to approach a particular piece of content. A brief typically includes the word count, content goal, topic description, main headings, SEO keywords and any other instructions necessary. 
Content briefs are necessary because they help reduce back and forths between yourself and your freelancer or writer. They save you time and provide a clear framework and expectations for the writer. 
Using a reusable template for your content brief will save you even more time, meaning the content production process is sped up as much as possible while still maintaining quality and sticking with your content strategy.
8. Streamline the review and publishing process
If you're working in a team, you should have clearly defined roles for each team member. 
Who gives feedback to the writer? Who proofreads and optimizes for search? Who uploads to the CMS? Who sources images and adds tables? And who processes the writer's payment? You catch the drift.
As we mentioned before, you can also investigate the option of automating the upload and publishing process.
And there you have it! With all these tips you should now be able to accelerate content production and grow your blog faster. Know any other hacks for speeding up the process? Let us know in the comments.