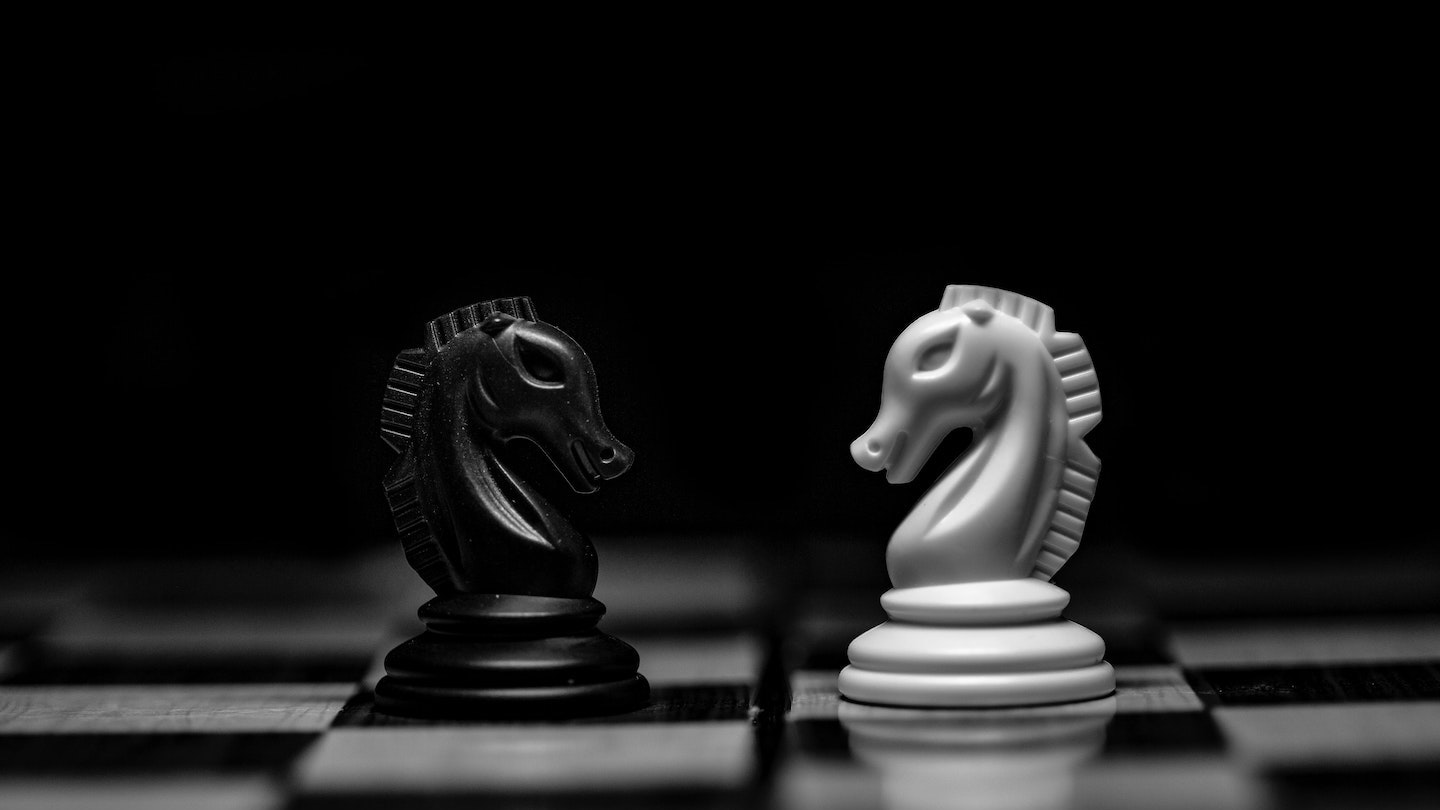 How to Do a Competitor Backlink Analysis
One of the simplest ways to start your link-building strategy is to conduct a competitor backlink analysis. There's no need to reinvent the wheel when your competitors have done most of the work for you.
There are 4 types of strategies to leverage competitor link analysis to get links for yourself: 
Finding broken links to competitor websites and getting them replaced with links to your own site
Offering better content to bloggers who link to your competition's content. 
Getting included in listicles where your competitors are mentioned. 
Finding blogs and websites where your competitors guest-posted to pitch a guest post of your own
In this post, we'll show you the best tips and tricks for how to conduct a competitor backlink analysis efficiently.
What Is Competitor Backlink Analysis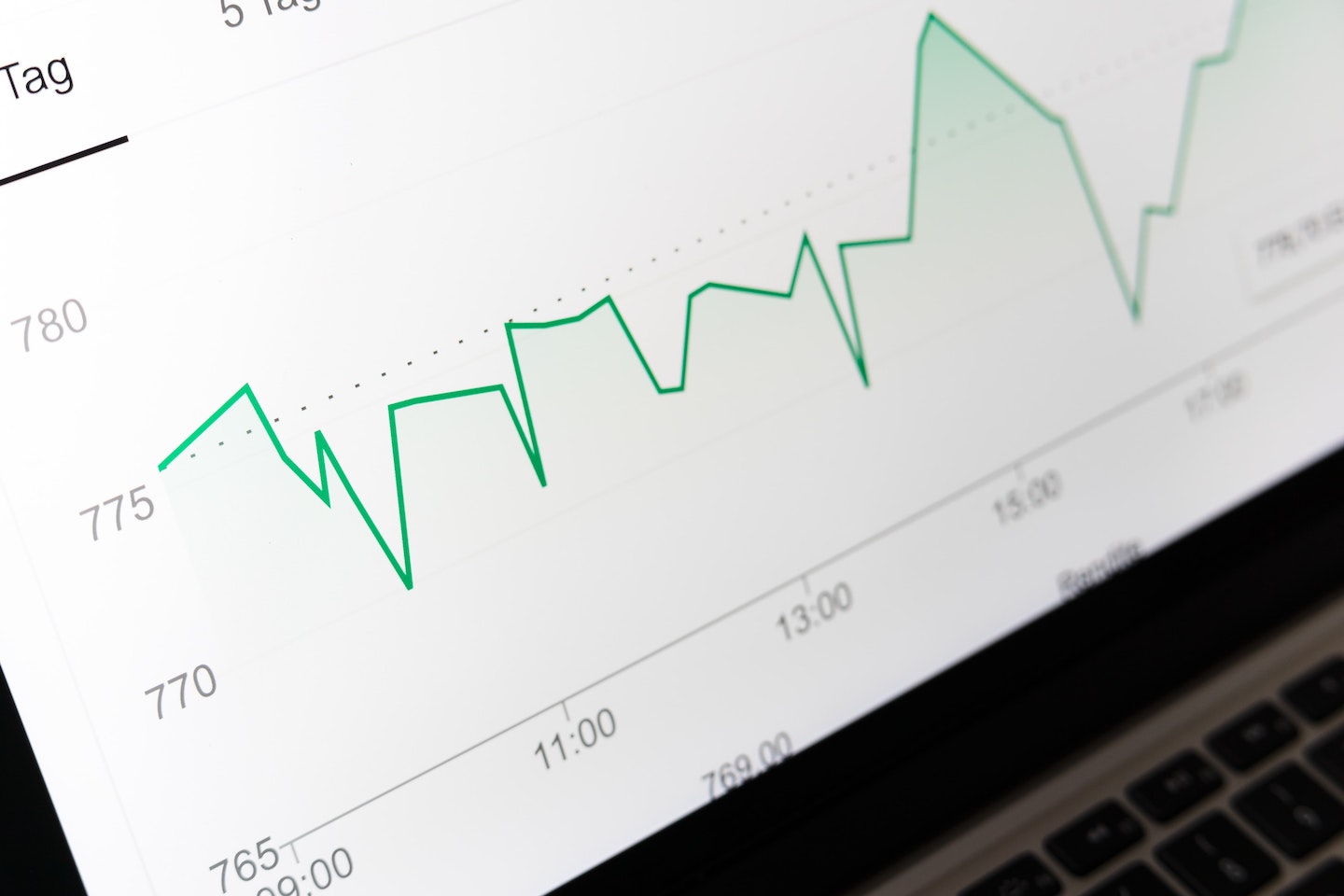 Conducting a competitor backlink analysis is the process of reverse-engineering the backlinks of your competitors. By analyzing competitor backlinks, you can start a similar link-building strategy to improve your site's search engine ranking. 
The first step to any competitor analysis is choosing what competitors you should look into. A relevant backlink analysis competitor will have an established backlink profile, and be topically relevant. This means backlink competitors aren't necessarily direct competitors, they could be promoting complementary products or alternatives to your solution. 
A good way of finding relevant competitors is to focus on a few high value keywords you're trying to rank for, and round up the top 3 or top 10 results. Start by analyzing the websites that have the most keywords in common with you, and gradually expand to websites that are a little further topically. 
The 4 Types of Competitor Backlink Campaigns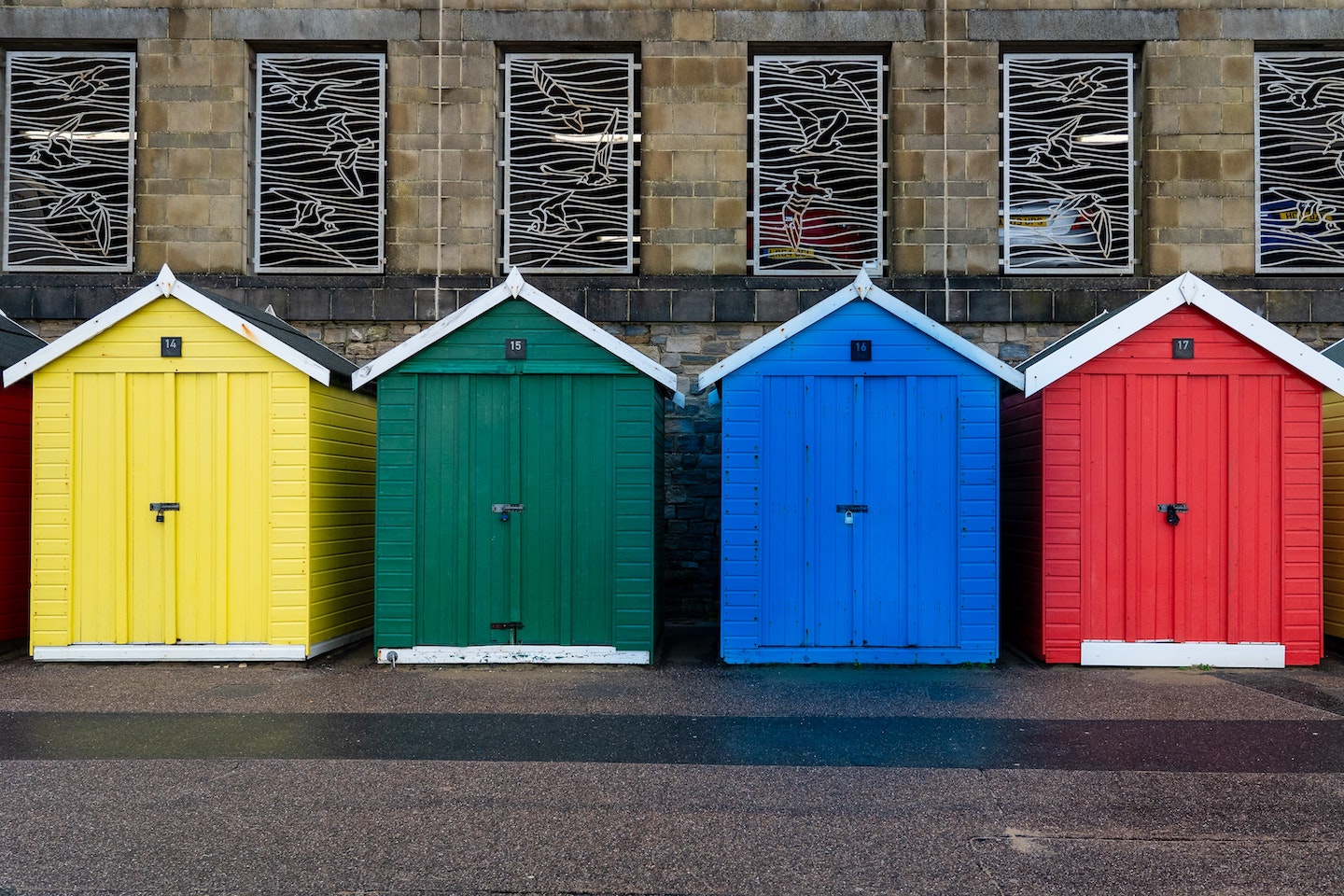 We have a whole post bursting at the seams with link-building email templates that have worked for us. 
We've outlined four types of competitor backlink campaigns that you should be doing for your business to succeed. The best part? They're all proven to work with a little research, persistence, and dedication. 
#1 Broken links
No one likes a broken link on a website. Page visitors are usually annoyed when they encounter one, and they are a nagging problem for site owners. This gives you a great opportunity to acquire links.
Find a broken link to a competitor on their site and offer to replace it with a relevant link to your site. By reaching out to the site owner with a replacement link to your site, you're providing them with an easy solution. 
There's a strategic way to go about asking a content creator to replace a broken link with your new one. You want to be straightforward, but not sleazy. The creator you're contacting is just as busy as you are, so getting to the point in your email is essential. Tell them about the broken link you located and how replacing it will improve their site. Emphasize that it's an ideal offer. You're solving a problem and adding value to their site.  
Check out our broken link email template.
#2 Better content
This backlink campaign is more time-intensive and harder to do. This approach first requires you to come up with content that is better than your competition's. Then, you have to convince your target blogger to replace the competitor's link with your own. 
Yeah, we know. It's a tall order. Don't be intimidated, though. It's completely doable. 
If your content is genuinely better than the competition's, spread the word. When you reach out to a creator, be sure to make your subject line concise and clear. Avoid sounding too spammy or else no one will open your email. 
The key to cracking this approach is to really sell your content. Emphasize why your content is more comprehensive, more recent, or more thorough than your rival's content. 
Writing up fresh, detailed content is time-consuming, but this approach can pay off: Completely toppling your rival's backlink in place of your own is a huge win for your link-building strategy. 
We've drafted up a template for the better content link-building approach. Feel free to use it and work your link-building magic. 
#3 Listicles
Ah, the listicle. Love them or hate them, you should use them to your advantage. 
The options are seemingly endless with this backlink campaign. Sales prospecting company Hunter.io detailed how their cold outreach listicle campaign got them over 100 mentions in three months. 
Listicles are a great opportunity for link-building because they are powerful. Their format allows for quick product comparison and brings independent views to specific products or services. When you think about it, being featured on a listicle kills two valuable birds with one stone:
It creates more visibility for your brand: Listicles bring in a lot of organic traffic. If someone searches "Best [insert product or service]" and a listicle you're featured on appears in the top five hits on Google, you're living the dream. More people will see your product or service, and your site will most likely get more organic traffic. 
Generates new backlinks: Listicles are based on providing external links to other sites, so it's almost a given that you'll get a new backlink by being featured. Some sites don't provide external links, but those are few and far between.
The easiest way to identify listicles where you can get included is to look for affiliate links. This proves they're already open to giving backlinks to businesses in your niche and actively monetizing that post. It probably won't be too hard to convince them to give you backlinks as well if you can give some value back (money, backlinks, …)
Even better: look for blog posts with at least two affiliate links. You're almost guaranteed to find a listicle with several tools.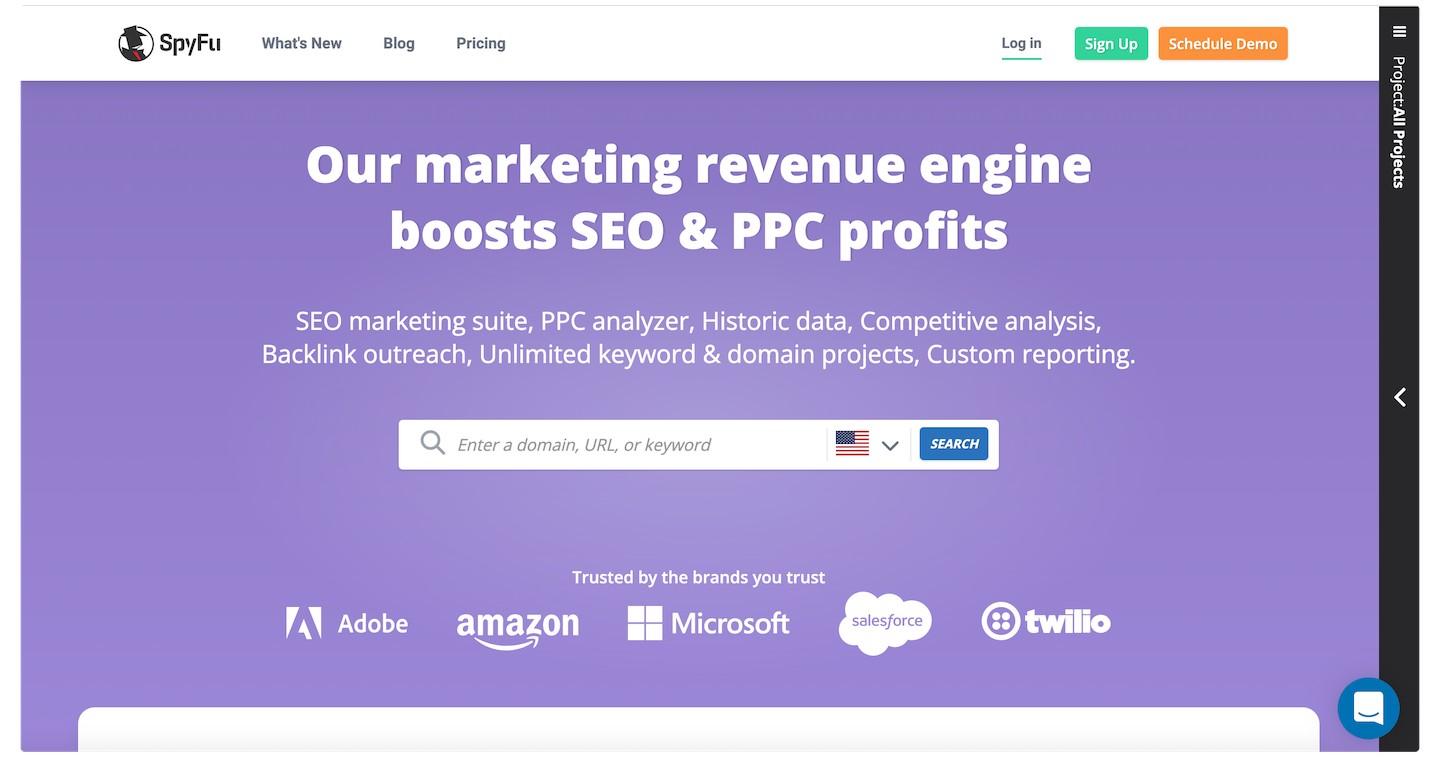 SpyFu has an incredibly powerful affiliate link tool to discover what sites your competitors are featured on with affiliate parameters. 
With this data, you can create a list of who you need to reach out to for backlinks. Sites featuring your rivals are probably focused on your niche, so being featured will strengthen your domain authority, and drive very valuable traffic.
#4 Competitors' guest posts
Guest posts on relevant blogs are a great way to organically lead people to your site. By naturally incorporating relevant links in a blog post back to your site, you're building authority, backlinks, and online presence all at once. 
The key to success for this campaign is to find a few prolific guest bloggers from rival sites. Find all of their posts and make a list of sites they've posted on. Now you have a list of potential cold outreach targets! The best way to do this is by using Ahrefs: 
You'll want to download a full backlinks list for each of your competitors. When you enter a blog URL into Ahref's site explorer, download everything under the Inbound Links category. Wash, rinse, and repeat for all your other competitors. Copy and paste all the info in these CSV files into one huge master list. 
Filter out any duplicates. Focus on finding high-quality pages linking to your competitors and keep those. Sort the remaining pages by domain authority, and then begin to figure out the link sources. 
There are several different kinds of sources. Some types are valuable to you, others are basically useless. By determining the link types on your list, you can figure out who to reach out to for guest posts. Sort the pages into the following:
Contextual links in content: These are the most valuable types of links because it means the writer of the page linked organically. They have higher value and are generally high-quality links. These are the kinds of links you want for your own strategy, so focus on these pages. 
Links from sponsored posts: Paying for a guest post is a possibility, but the link won't be as valuable as an organic one. Nonetheless, if you are just starting you can use a guest post service to generate and distribute your content. You can also reach out to sites your competitors paid to get a feature. 
Links from blog comments: Links in blog comments aren't really valuable to you. However, you can comment your own link on these pages or note the website as a source to reach out to for a possible guest post. 
Links from affiliated sites: These links are usually between two sites owned by the same competitor. You can try to reach out about guest posting, but chances are they won't be too interested. These types of links are intended to promote the competitor and no one else. 
Once you have a good idea of who you need to reach out to, develop some pitch ideas. Do a little research about the kind of content these blogs are producing. Brainstorm topics where you can easily incorporate links to your site within the content. Send out your pitches to various editors and bloggers and go from there. 
How to Do Competitor Backlink Analysis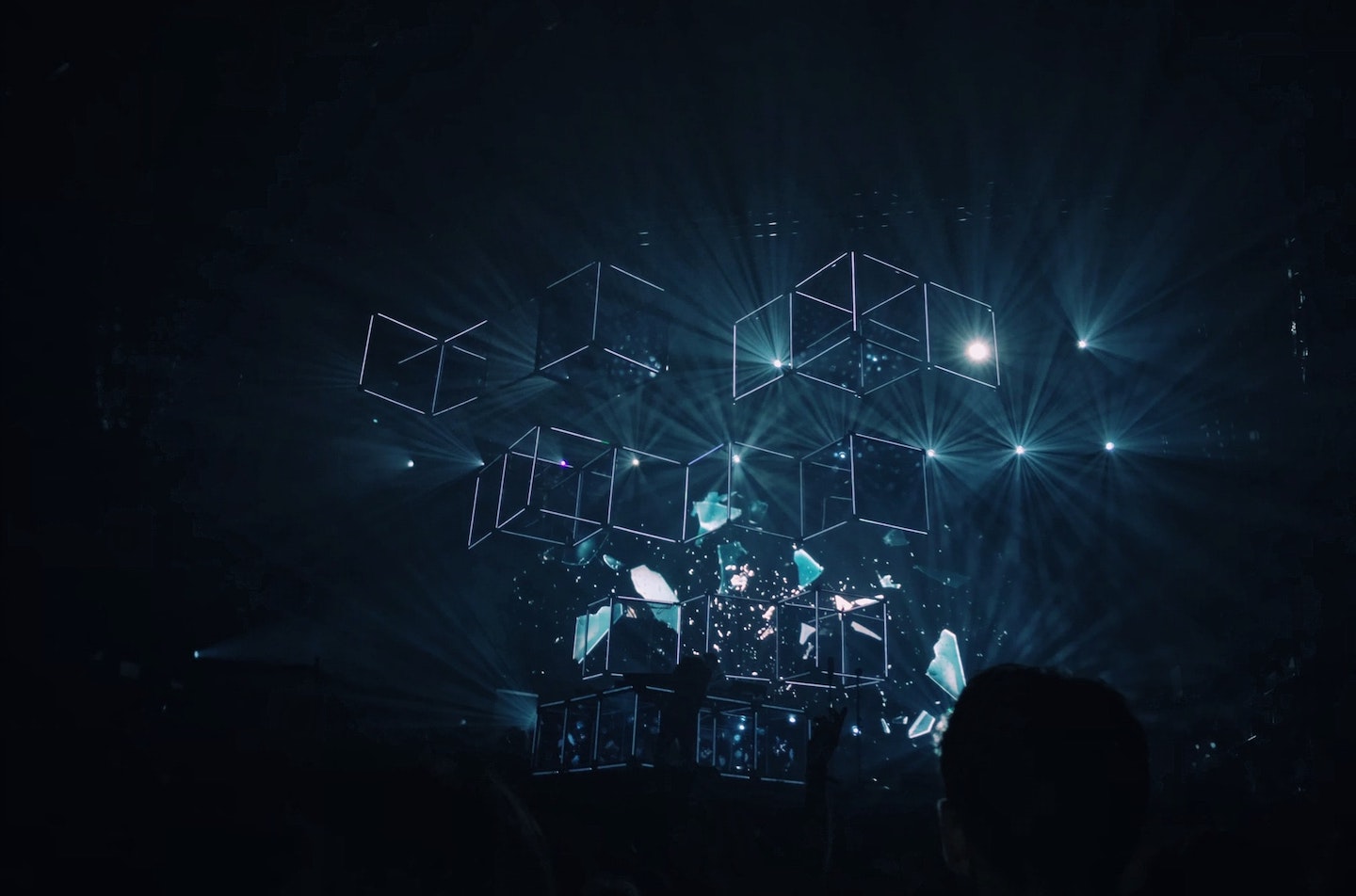 #1 Choose relevant competitors
You may be able to think of a few competitors off the top of your head but dig deeper to have a more comprehensive analysis. You need to identify the largest competitors in your niche or industry. 
This is where research comes in handy. We recommend using a backlink analysis tool like the Majestic backlink organizer or the ever-popular Ahrefs. Its Site Explorer and Keyword Explorer tools will come in handy for this step. 
If you already have a website that is rich in keywords, Site Explorer is a great starting point. Type in your domain URL and look at the list of other sites that rank for the same keywords as you. If you have a high percentage of keywords in common with any given site, they are closely aligned to your niche. Bingo. You have your initial list of competitors. 
You should also source competitors with the Keyword Explorer. Those keyword research services you've utilized will come in handy for this. Search your niche's most relevant keywords, and Ahrefs will show you which domains are drawing the most traffic and ranking the highest.  
There will be a ton of information during these initial searches. Keep in mind a few things that will help you identify the main competitors you want to pay attention to and analyze. A site is a relevant backlink competitor if:
They are closely aligned or within your niche: These sites will be easy to identify because their pages will be ranking well for your target keywords. These are the rivals you want to eventually outrank in search.   
Their site has big domain authority: These are the sites that search engines like Google consider to be the most relevant to a certain niche or topic. These sites should be a target for backlink analysis. Natural link-building is a huge part of increasing your domain authority. 
#2 Qualify each link
Okay, you've got your list of main competitors. Your backlink analysis tool of choice will provide you with a list of backlinks for each competitor. Now, time to sort through all these links. 
Each link should be analyzed and ranked according to valuable metrics. Eliminate links that will be of no use to you. Quality is better than quantity when looking for backlink opportunities. Qualifying each link will eliminate low-ranking pages and domains.  
It will also weed out sites that search engines consider to be spam. You want to avoid these pages as best you can for the sake of your site. Only high-quality backlinks for you. You have your business' domain authority to think about.
You can pick and choose several criteria for how to rank links, but definitely include these two metrics:
High domain rating (DR) on Ahrefs: DR measures how strong a site's backlink profile and global presence on Google is. Ahrefs rates each website against the other sites in their database on a 100-point scale. It really is not the north star metric a lot of agencies want it to be, but it is a relevant KPI, especially if you're prepping a guest post campaign. 
High page rank (PR): What really matters is whether an individual page has authority. Look for high page rank because those are the pages you want to target for backlinks. 
A website can have a high DR with a bunch of individual pages with low PR. Look out for these. If you're hoping to get links included into existing pages, PR should be the only metric you look at.
As you're ranking each link, sort them into one of the four outreach options: Is this a site with a broken link you can easily replace? Would you like to try and guest post on a site with a high DR?
Consider your options, sort accordingly.
#3 Prep campaigns
Now that you have each link sorted into one of the four outreach campaign options, it's time to prep those cold emails. This will kick off your link-building campaign.
Go through each site and find the person responsible for content or SEO. This sounds like a shot in the dark, but it doesn't have to be. Email hunting tools such as Apollo.io or hunter.io will get you professional email contacts. 
Both Apollo and Hunter are sales-grade email finders. You'll be able to get in touch directly with the person who can get you a backlink on their site. 
Remember to get a feel for their site and content before you send a cold email. Use our link building email templates, and personalize them as necessary. Be sure to prepare those follow-up requests, as well. Sending two or three follow-up emails increases reply rates 3x. (Source)
Depending on the scale of your campaigns, consider using cold email tools to help you out. They offer automation and can streamline your whole campaign. 
Why Competitor Backlink Analysis Should Be Done
So, why do a competitor backlink analysis at all? It's simple: backlinks are a vital ranking signal. 
By discovering your competition's backlinks you can replicate their link-building strategy, rank higher in SERPs, and become their top competition. 
Backlinking will help your site rank alongside the big guns. 
Not all links are created equal, though. Getting high-quality, relevant links is crucial to any backlink strategy. Google's link spam algorithm lowers the ranking of websites that have spammy or improperly attributed affiliate links. 
Backlink analysis is the best option for getting higher rankings because you can learn from and replicate the strategies of your competition. 
Your competition is on top because what they're doing works. Cracking their link-building strategy is key. 
Developing and perfecting your link-building strategy is a long and continuously evolving process. Always remember that conducting a competitor backlink analysis is not a one-and-done investment. 
An analysis should be done periodically to refresh your strategy and improve your already kick-ass backlink intelligence. 
Tools for Doing Competitor Backlink Analysis
A lot of backlink analysis tools have been mentioned here. Check out the best services for conducting a competitor backlink analysis. 
Ahrefs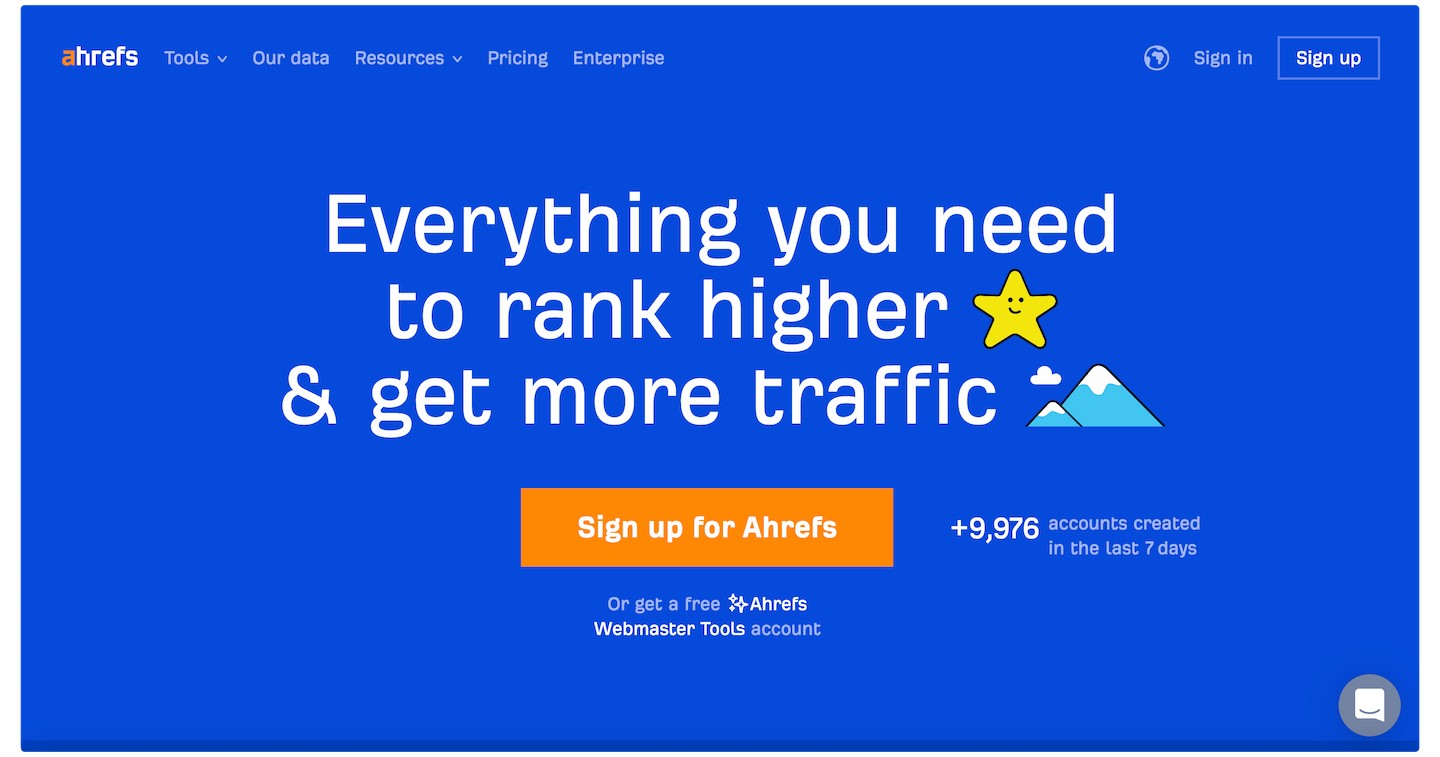 Ahrefs is well-known among search marketing professionals. They offer tools for link building, keyword research, rank tracking, and so much more. 
Ahrefs boasts the world's largest index of live backlinks, promising a treasure trove of data. 
The features we like best for competitor backlink analysis are broken link research, and their page rank metric is fairly accurate so it's very valuable for link qualification. 
Subscriptions range from $99/month for Lite all the way to $999/month for their top-tier Enterprise plan. 
Ahrefs never runs discounts, but they do offer a free Ahrefs Webmaster Tools option for website owners. This free plan provides limited access to their Site Explorer and Site Audit features. 
If you're looking to dip your toe into the world of backlink research, this is a great starting option. 
Semrush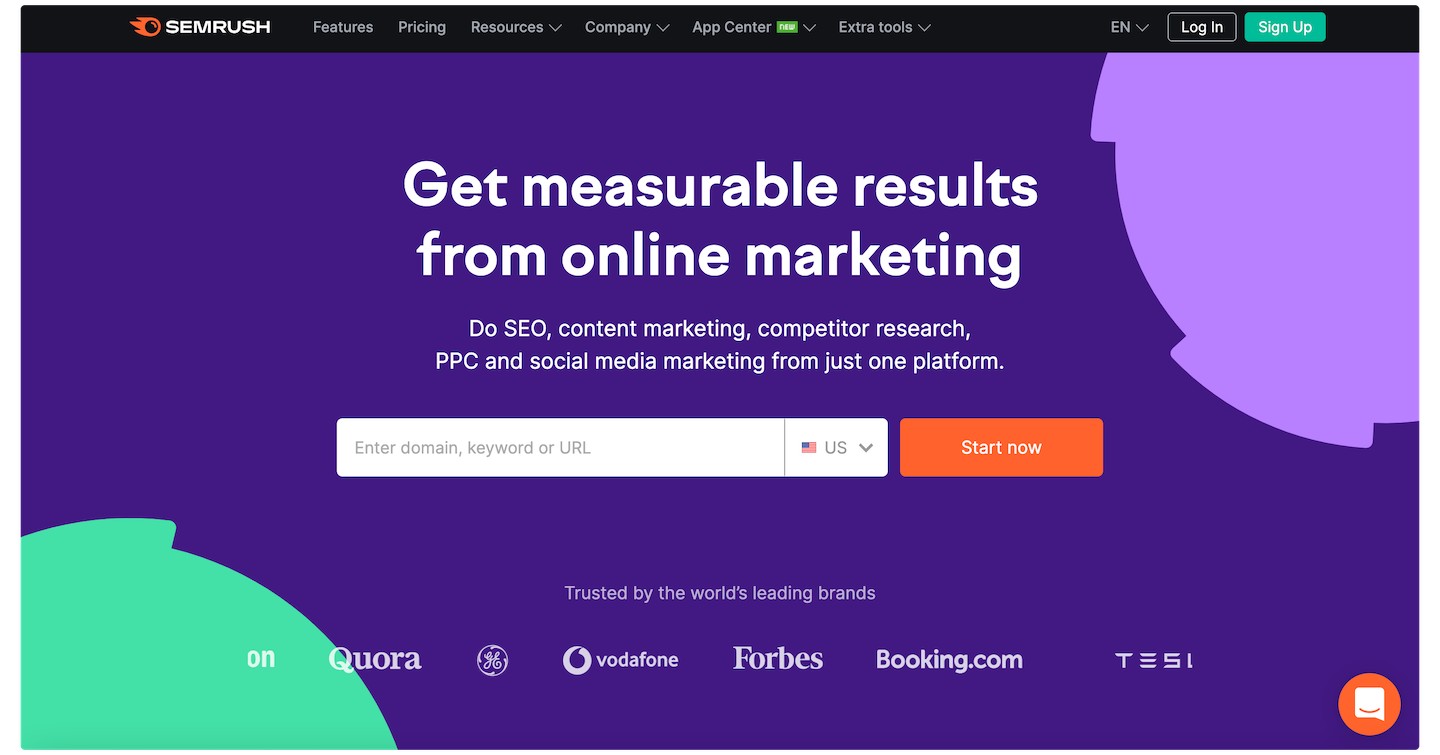 Semrush is a one-stop shop for your business' online marketing needs. Their backlink data is accurate and constantly updated, so you don't have to worry about not getting the whole picture. 
Semrush is really good at identifying relevant competitors, and their content gap tool helps easily find opportunities to write better content. They're a little less relevant when it comes to backlinks, but their built-in outreach tool sort of makes up for it. 
Semrush offers paid subscription plans for businesses of all shapes and sizes. Their cheapest Pro option rings in at $119.95/month and is recommended for small teams and "marketing newbies." 
Agencies and consultants can go with the more comprehensive Guru ($229.95/month) or Business ($449.95/month) plans, depending on their needs. Semrush offers a free plan with limited access to data and tools. 
Spyfu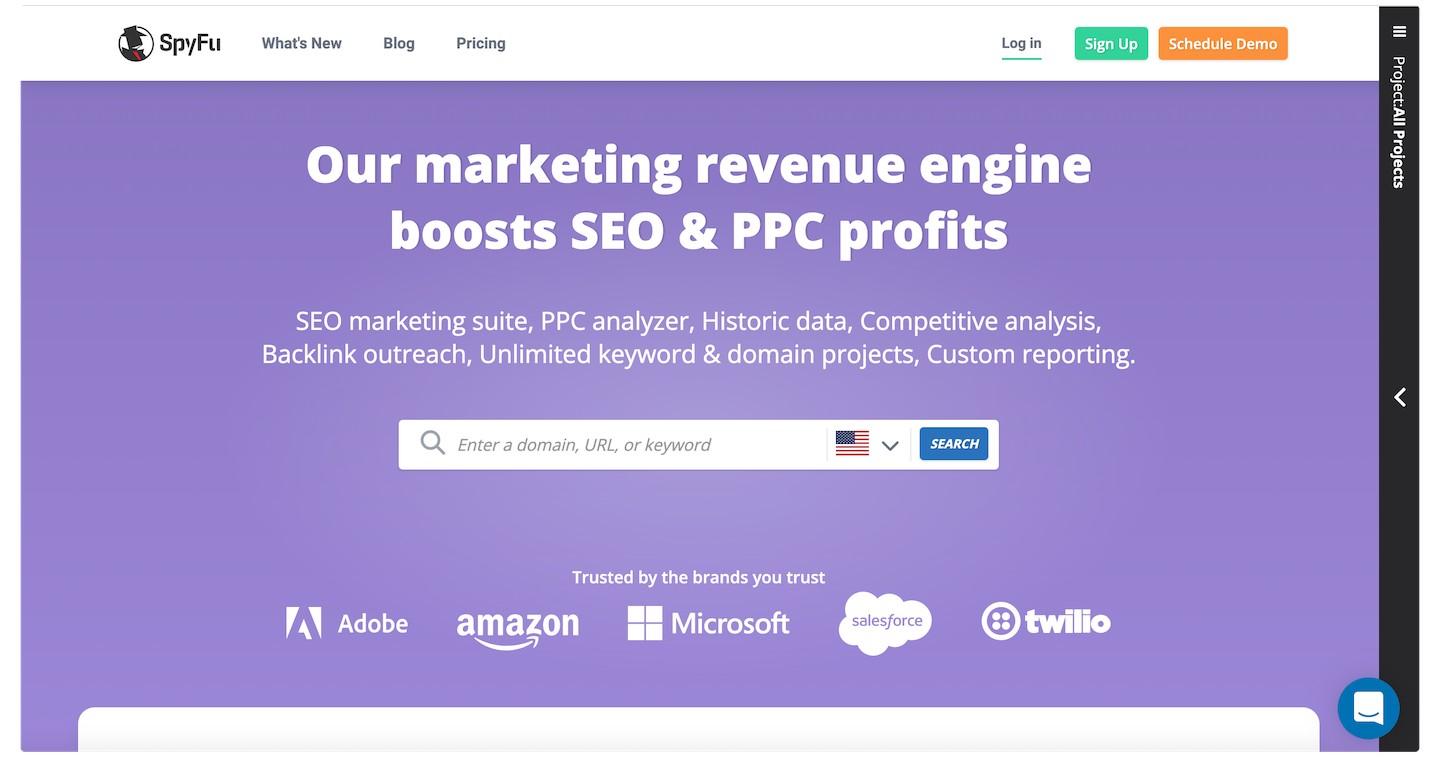 Spyfu is a great resource for finding affiliate links used by competitors in your niche. They're one of the only tools to accurately flag affiliate links pointing to pretty much any website, and this can be extremely valuable to get included in listicles. 
Spyfu is the most affordable resource, with subscription prices ranging from an accessible $39/month to $299/month for the Team plan. Regardless of the plan you choose, you get unlimited access to all of Spyfu's data.