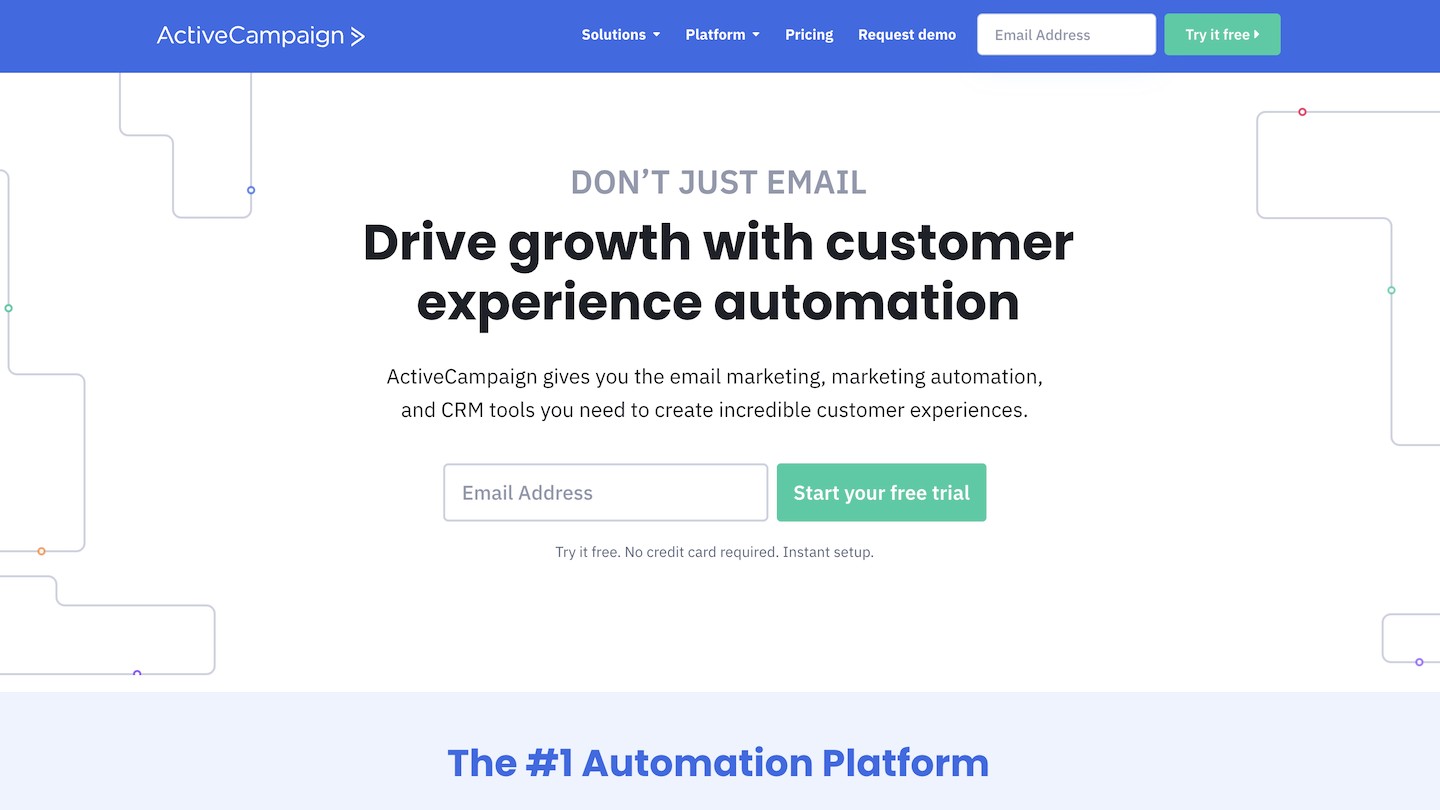 When to Look for an ActiveCampaign Alternative
Marketing automation and CRM tools automate many of the processes you waste time doing manually. This automation allows you to get on with the essential tasks of running a company without worrying about constructing individual emails for every visitor to your site.
If you're wondering when this type of automation might come in handy, here's when we think you should search for an ActiveCampaign alternative.
When you're building a new blog and want an easy way to attract and retain new visitors.
When you need a landing page or pop-up builder to target visitors to your site.
If you're a SaaS company looking to unify your content and product.
How We Selected Our Top ActiveCampaign Alternatives
We looked high and low to find the best ActiveCampaign alternatives for bloggers by searching for features that make your life easier.
We looked for a solid email sender reputation, an excellent email builder, and high deliverability scores. Another important aspect of a good ActiveCampaign alternative has to be excellent marketing automation features.
These features save you time by removing the need to manually send emails or SMS to your target audience. We also prioritized the inclusion of a drag and drop sequence designer for ease of use.
The ActiveCampaign alternatives we've assembled all have a similar scope of integrations. While many email marketing solutions focus heavily on ecommerce, we've opted not to. Instead, we looked for CRM integrations and non-ecommerce CMS integrations.
The ActiveCampaign alternatives listed also offer similar scope to ActiveCampaign in terms of lead capture tools. ActiveCampaign offers a landing page and a pop-up builder, but these features are only available on the Plus & Professional plans respectively.
Some of the alternatives we've listed may not offer the best quality landing page and pop-up building tools, but we've included them to give a range of options.
What we haven't looked for are similar sales CRM features. Some ActiveCampaign alternatives offer a kanban view and opportunity tracking, but even platforms that don't have this will typically offer the ability to integrate with a sales CRM like Pipedrive or Hubspot.
ActiveCampaign alternatives: our selection
1. Sendinblue – If You Already Have Over 2000 Contacts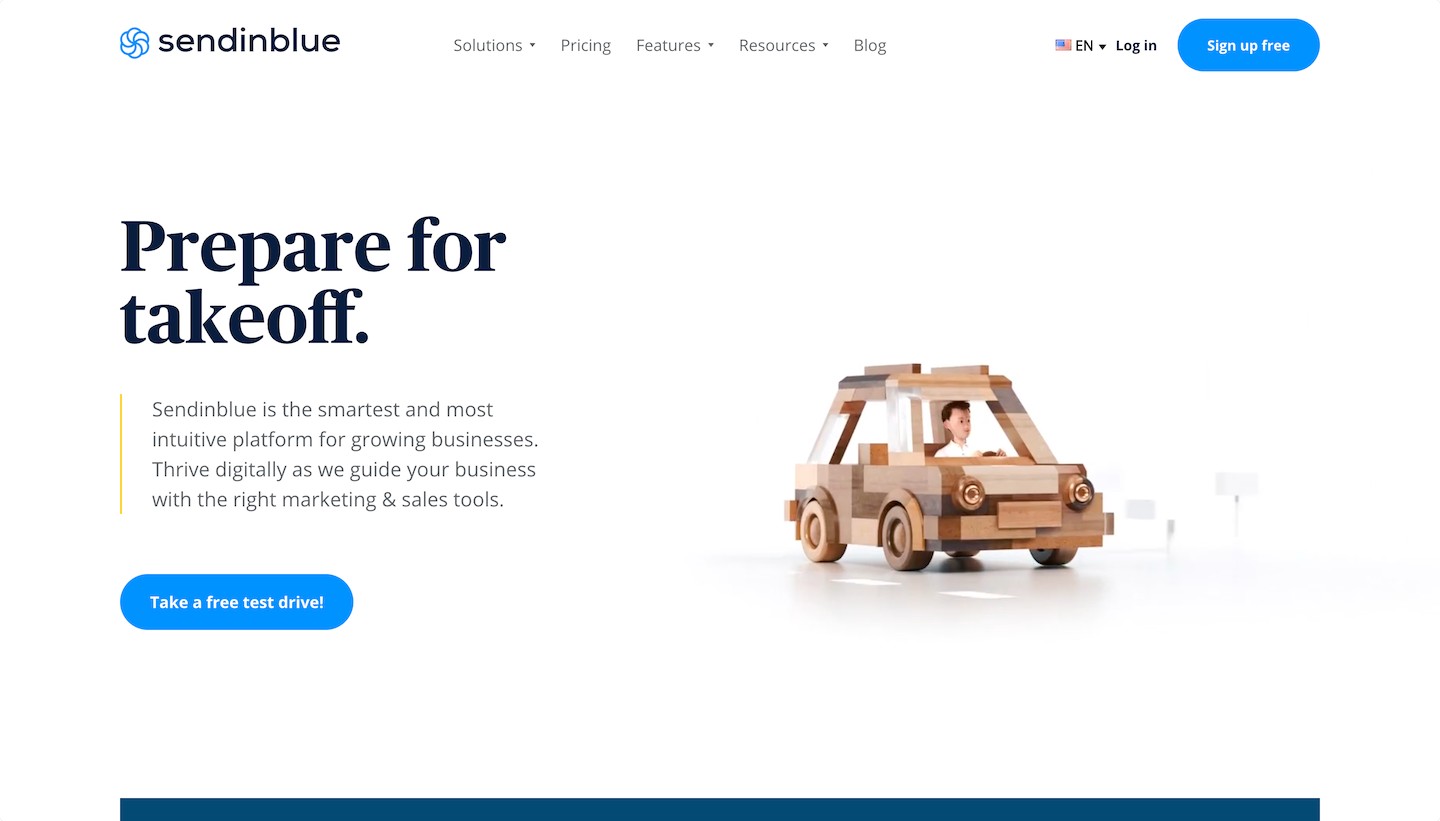 Sendinblue started as an email marketing platform and began adding automation features in 2017. Since then, Sendinblue has expanded its offerings to include a landing page builder, live chat, and more.
As an ActiveCampaign alternative Sendinblue boasts similar automation features and functional depth to ActiveCampaign. It also promises great value for money when it comes to simple features like a weekly newsletter.
The Free Forever plan allows you to send emails to 300 contacts on a newsletter list per day, with prices for other plans starting at $25 a month to send up to 20,000 emails per month. For a comparable weekly newsletter with 5000 contacts on ActiveCampaign, you'd be spending $79 a month. Sendinblue, therefore, offers serious savings.
The entry price for marketing automation will set you back more than its newsletter pricing. Pricing starts at $65 per month, offering 20,000 emails per month with unlimited contacts.
For this price, you'd have roughly 4000 contacts for your weekly newsletter and a few automation sequences.
While the automation features are slightly pricier, you have access to everything, including landing pages—a feature that would set you back $149 per month on ActiveCampaign.
The biggest downside to Sendinblue is its lead capture tools. Sendinblue has switched its focus to ecommerce, meaning features such as email capture forms, landing pages, and its WordPress plugin aren't comparable to the standard of ActiveCampaign.
2. Moosend – A Solid Alternative but Very Email Centric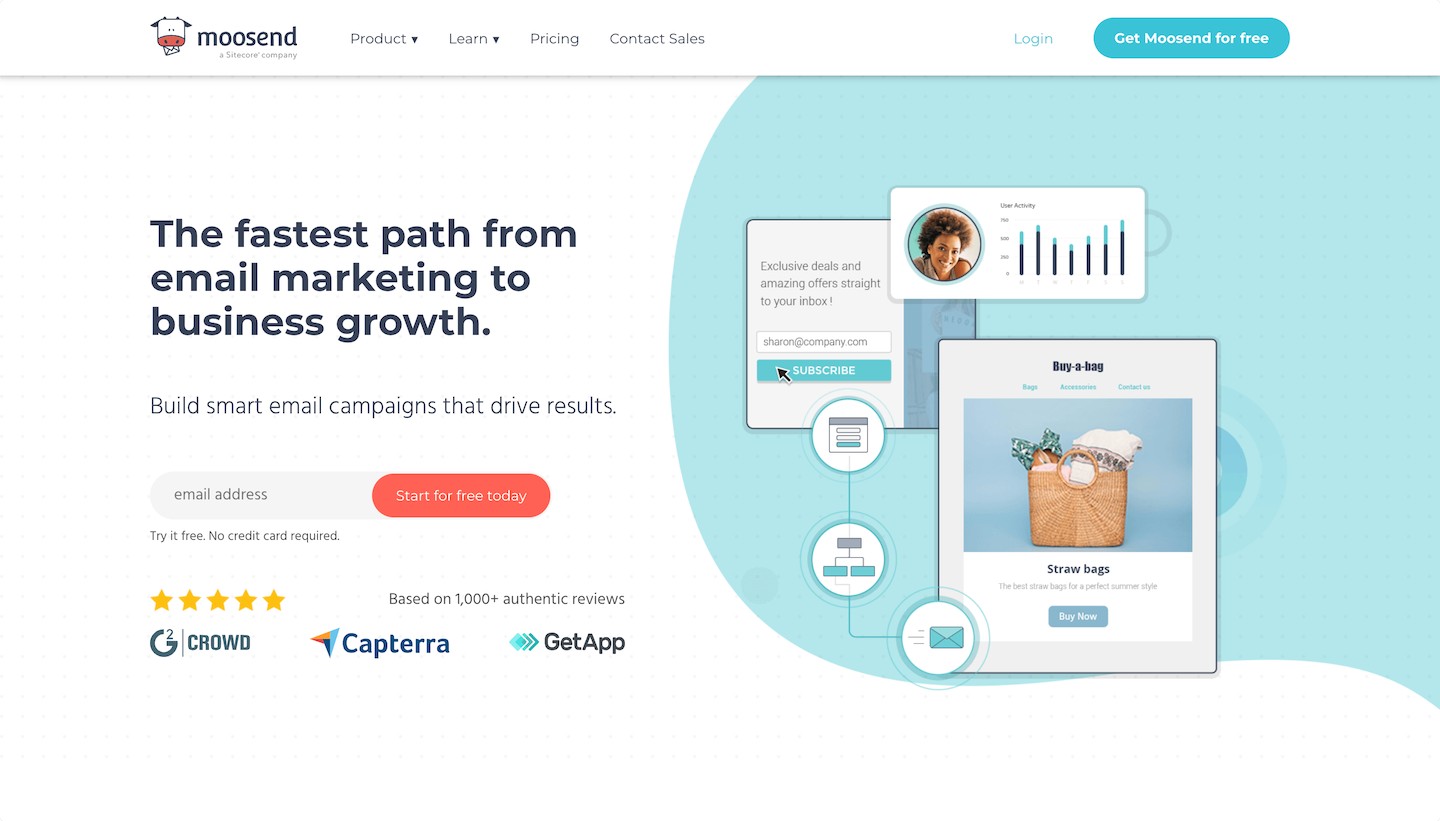 One of the biggest bugbears of any blogger is working with a platform that's difficult to use. The good news is, Moosend is very simple and easy to set up, boasting a great form builder with tons of options.
Like Sendinblue, Moosend includes transactional emails and marketing emails. The pricing is straightforward. You initially get 30 days to try the tool, then you pay based on the number of contacts you have.
4000 contacts (or anywhere between 3000-5000 contacts) would cost you $48 per month. If we're being fair, that $48 pricing starts at 3000 contacts though but it goes on up to 5000 contacts
The benefit of Moosend's simple pricing system is that there are no hidden costs-you get access to every feature on the Pro plan. The only other plan Moosend offers is the Enterprise plan, which offers more advanced features such as SSO and dedicated IPs.