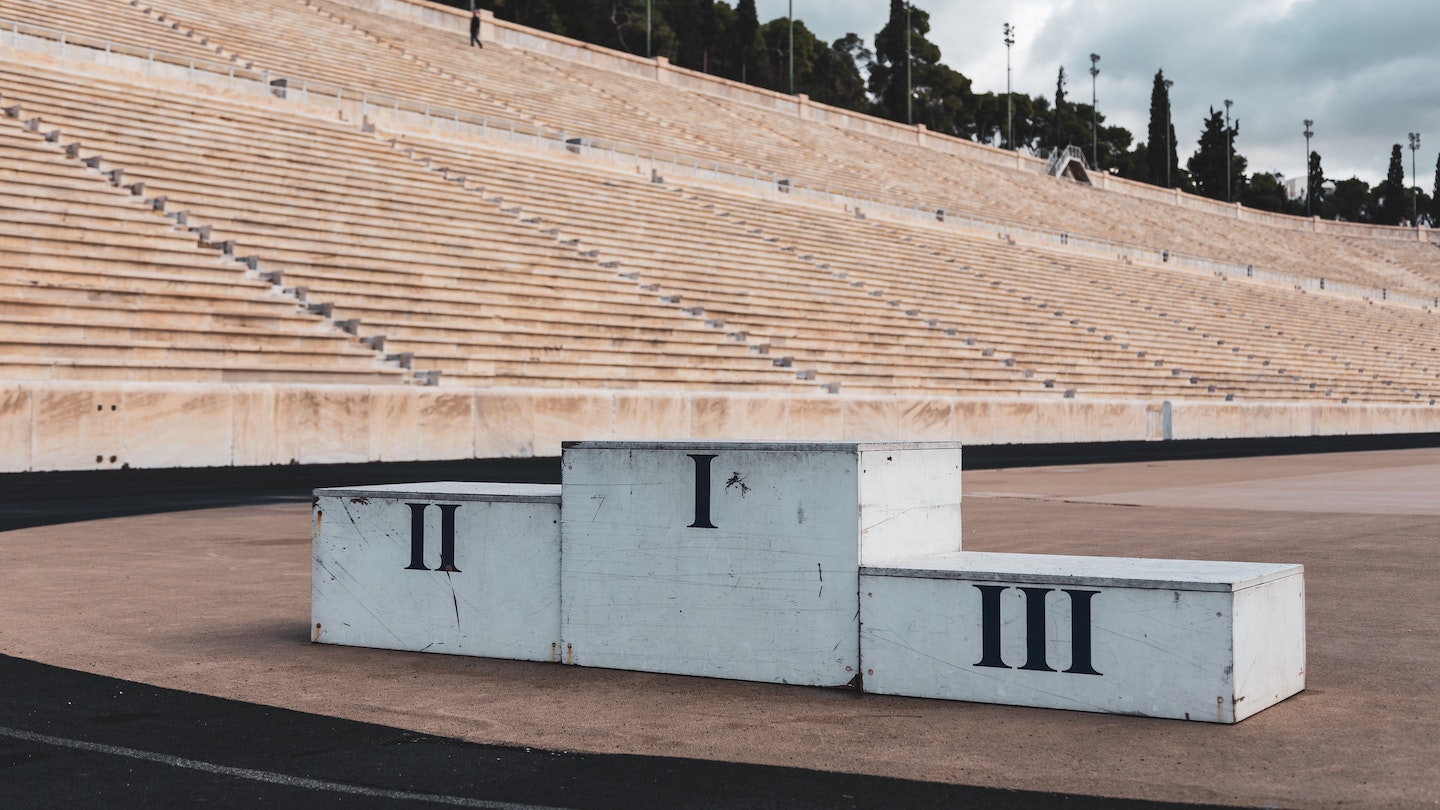 Rank tracking is the process of monitoring a website's search engine ranking positions.
SEO rank tracking software lets SEO specialists and blog owners track the progress of a chosen set of keywords. It shows how you're matching up to competitors, both locally and globally.
Why You Should Use Rank Tracking Software
SEO rank tracking software is a great way to analyze your progress over time and inform your SEO strategy. With it, you can learn what's working and what's not.
A good rank tracking tool should provide access to detailed ranking data. This would include historical positions, search volumes, and keyword difficulty.
You can also use it to detect your website's ranking for individual keywords, on mobile or desktop.
Using rank tracking software is instrumental to optimizing your SEO strategy and improving your website's performance. It's an integral part of creating an efficient content production process for your blog.
This way you can identify which pages to prioritize in updating and optimizing. This will prevent drops in ratings by sending links to boost pages on the rise and telling you when to add more keywords.
You can also use rank tracking software to identify high purchase intent keywords. This helps make your blog more profitable and monitors your competition.
What to Look for in a Rank Tracking Tool
Tracking and analyzing hundreds of keywords is inefficient and overwhelming. A rank tracking tool cuts through the noise, delivering the most important information to a custom dashboard.
This will let you follow groups of keywords and create strategic lists of the ones that are the most important and high-impact. It should also provide access to both current rankings and historical data.
It will take multiple search engines and channels into account (Google, Bing, YouTube, AdWords, Maps, etc.) to deliver the most accurate and up-to-date information.
If it provides detailed insights on competitor content on top, then that's even better!
9 Best Rank Tracker Tools: Comparison Table
1. SE Ranking: The all-in-one SEO tool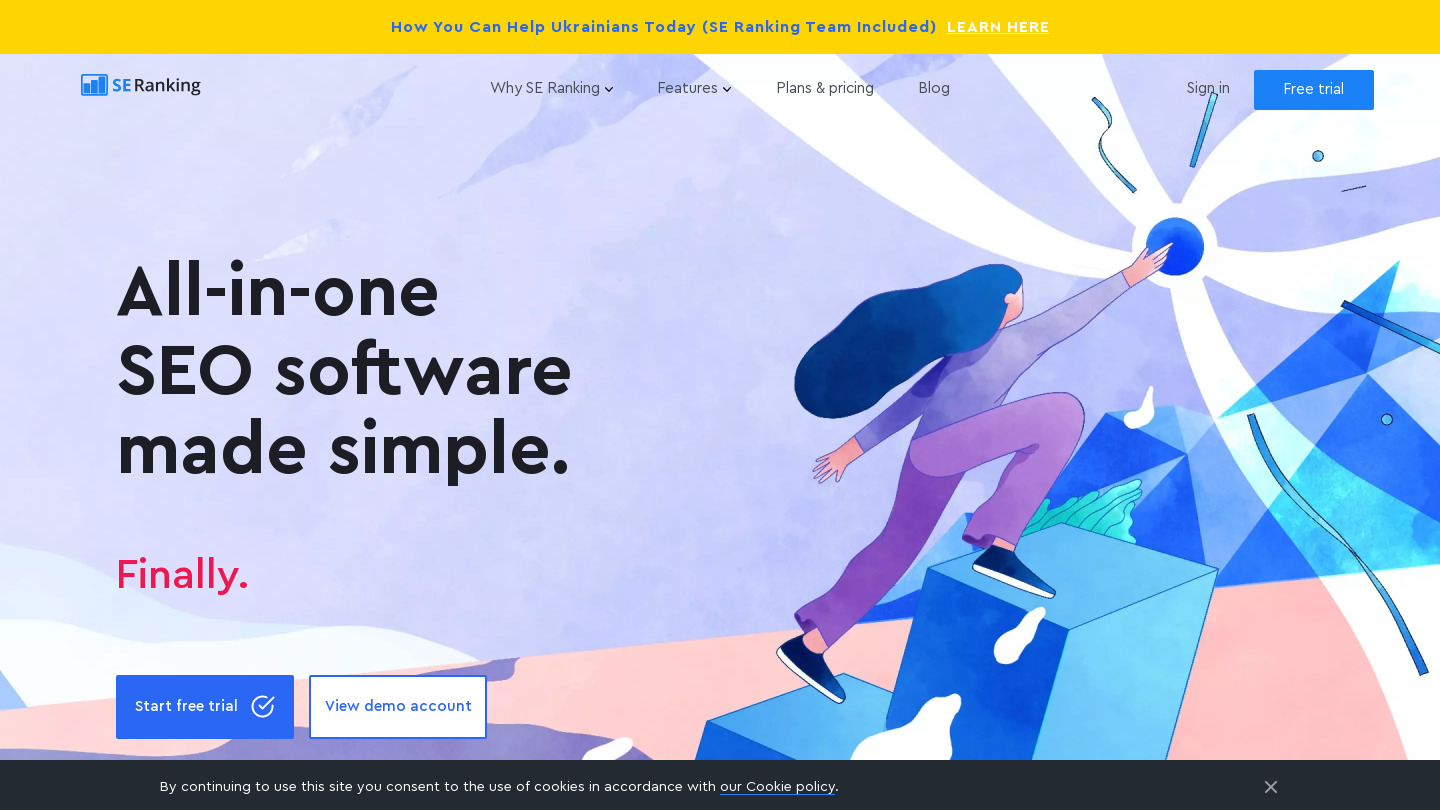 SE Ranking is an all-in-one SEO tool that also provides information on keyword research, performs site audits, and analyzes backlinks.
It positions itself as a tool that's suitable for individuals, SEO specialists, agencies, and businesses. But users largely report it as great for beginners because of its ease of use.
The keyword rank tracker is powerful. It collects data from Google, Yahoo, Bing, and YouTube for pinpoint accuracy on keyword recommendations. You can also specify local, national, or international results.
Its historical data analysis gives advanced information on SERPs, snippets, videos, ad positions, and maps. It also cross-references with competitors to rank visibility and provide comparison scores.
Users love how much information SE Ranking provides, and compare it to tools like Ahrefs and SEMrush but at a much cheaper price point.
SE Ranking offers a 14-day free trial and then its pricing is across 3 tiers and is based on the number of reports, competitors, page audits, etc. you want on each tier, starting from $18.60 a month. 
2. RankIQ: The AI-powered tool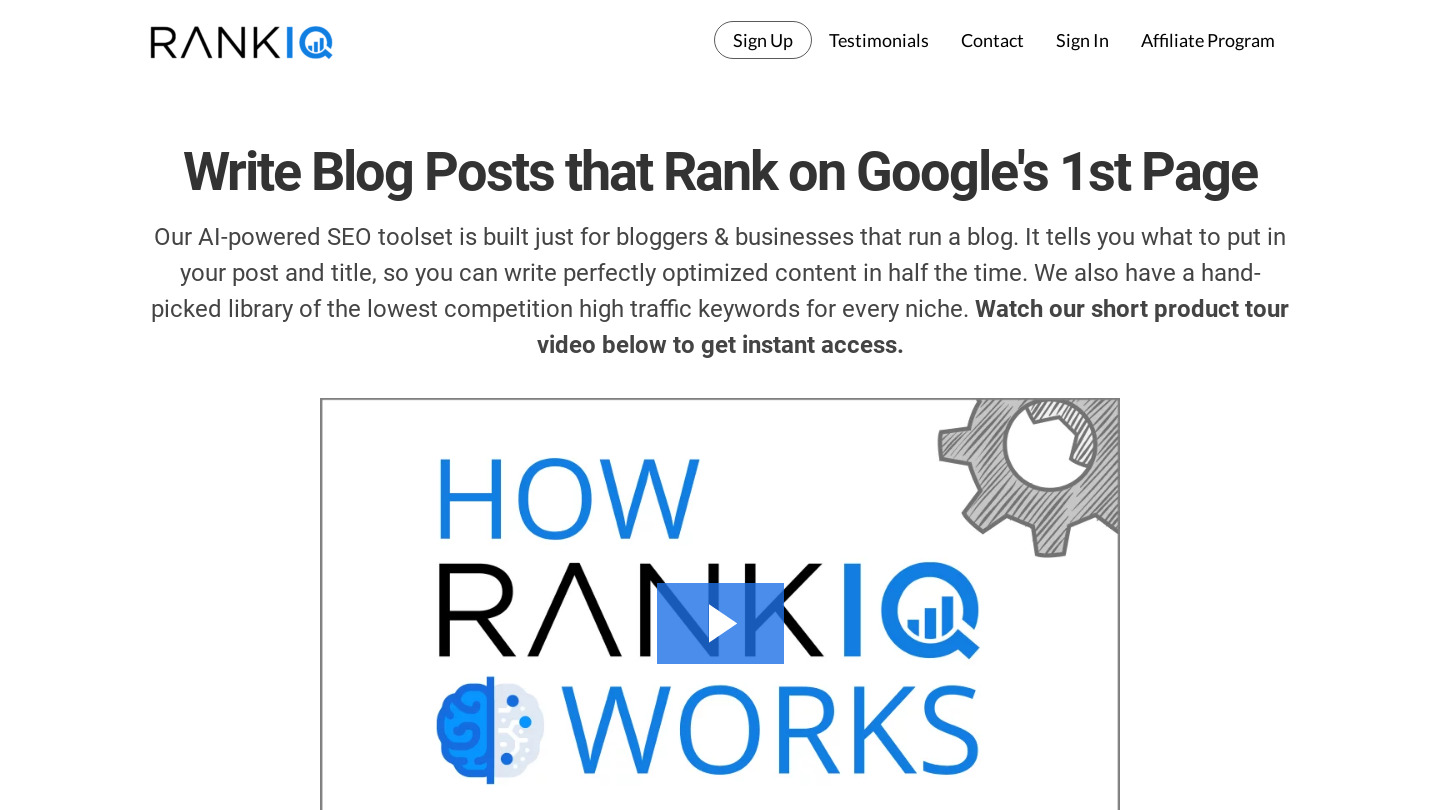 Rank IQ is the ideal tool for bloggers and small businesses with blogs looking for informative and easy-to-understand rank tracking analysis.
It uses the most powerful AI cloud available to run 6000 equations for every keyword searched. It provides keyword libraries for each niche and tells you which keywords to use in order to rank faster.
But RankIQ's best feature is that it takes all the information in Google Search Console and consolidates it into one easy-to-understand dashboard.
Users love this and say it's well worth the price for this feature alone, as it saves hours of trawling through the console. You can easily see where each page is ranking and how to improve it from one location inside RankIQ's dashboard.
It has a flat pricing structure at $49 a month.
3. Surfer: The tool for content optimization contextualization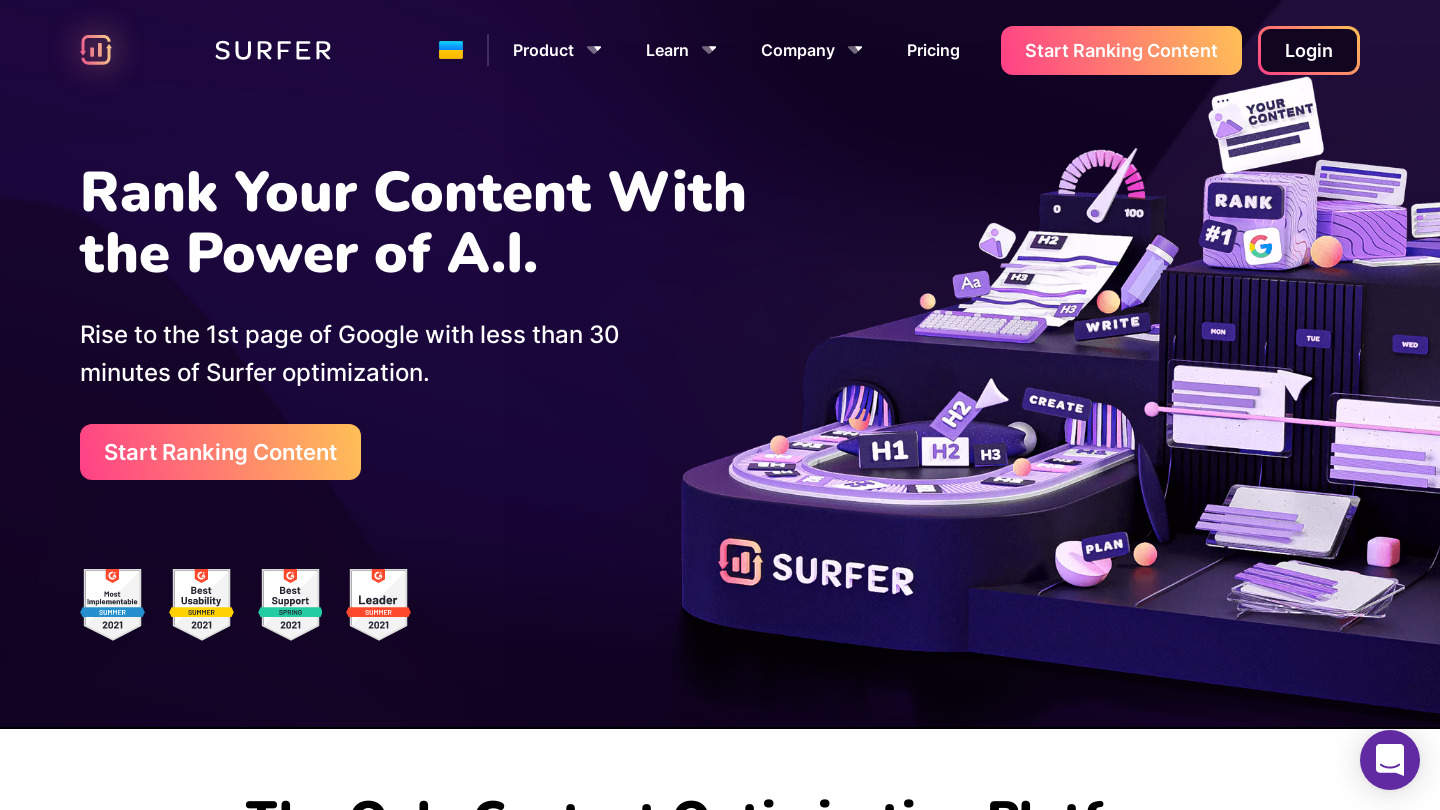 Surfer offers a SERP Analyzer as part of its suite of content optimization tools. It analyzes patterns from the top 50 pages on Google and uses 500 ranking factors to determine what works for specific keywords.
Its best feature is that it goes deeper into its rank tracking than most tools. It does this by taking into account background data like Schema markup, domain authority, page speeds, and referring URLs.
It will consider Natural Language Processing (NLPs) and contextualize it all in your old and new content, including exactly how many keywords to add, and how many times.
Surfer offers scalable on-page optimization, telling you exactly how many keywords and how often to use them in order to rank higher than competitors.
It's aimed at SEO specialists and medium-sized businesses. They love how it can be used with the content editor to see recommendations to improve rankings in real-time.
Pricing starts at $49 a month and then has two additional Pro and Business tiers at $99 and $199 a month, respectively.
4. Rank Tracker: provides your absolute true ranking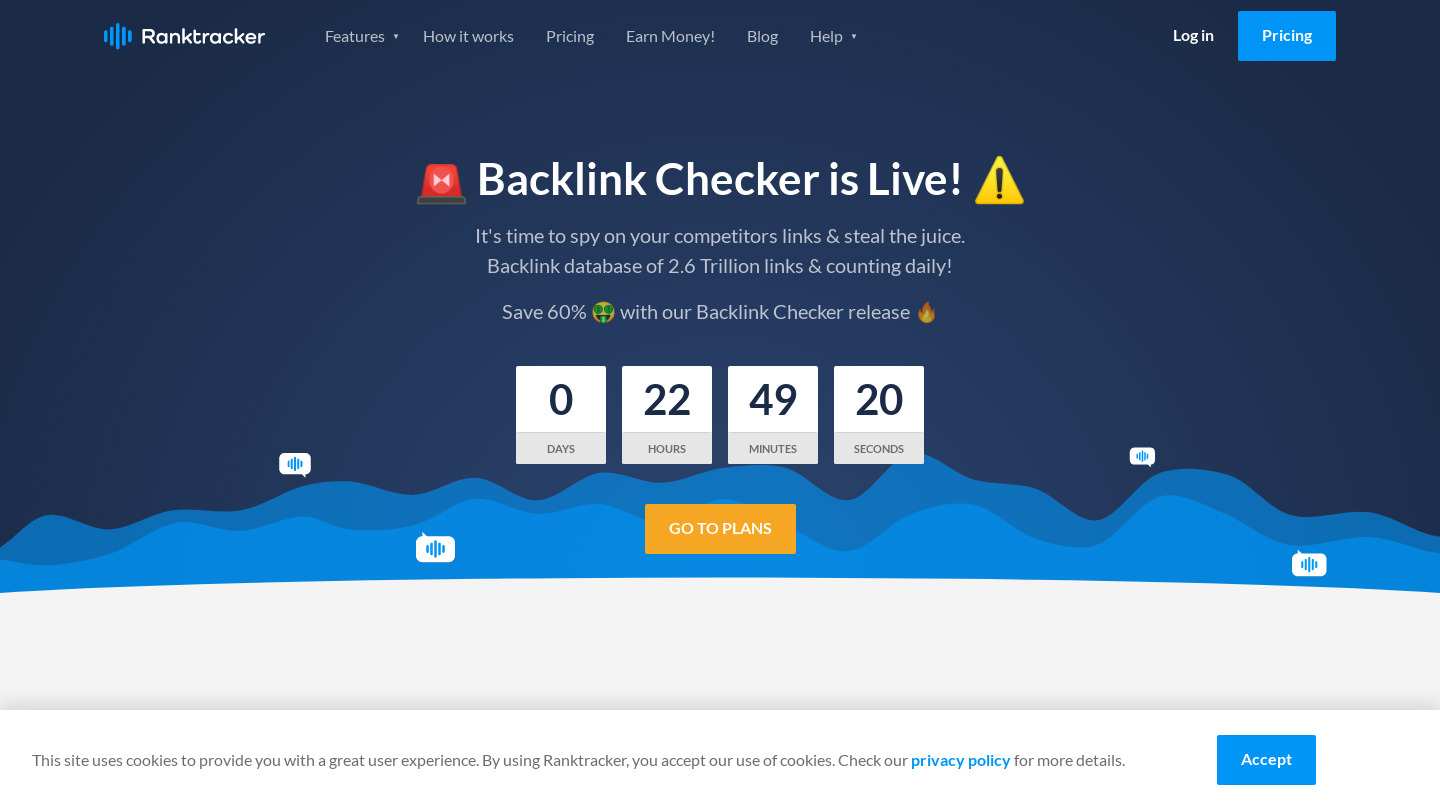 Rank Tracker is another all-in-one SEO tool.
It's mainly used by small businesses and freelancers and offers powerful rank tracking data.
It monitors your site and gives global, national, and local ranking updates, and tracks success in any language across Google, Bing, Yahoo, and Yandex.
Rank Tracker tracks Organic & Absolute positions for all of your keywords, which means its metrics are the most accurate in relation to location data.
It also provides historical data and information on where to improve, which users love.
They also rate it highly for its ease of use and the depth of the rank tracker, which allows anyone to easily improve their ranking, even with very little technical know-how.
Rank Tracker offers a 7-day free trial and then pricing is offered in four tiers: Starter, Double Data, Quad Data, and Hex Data starting from $18 a month (currently discounted to $7.20). Each tier offers different volumes of keyword tracking, monthly look-ups, suggestions, difficulty checks, and more.
5. SEO Powersuite: The free, downloadable tool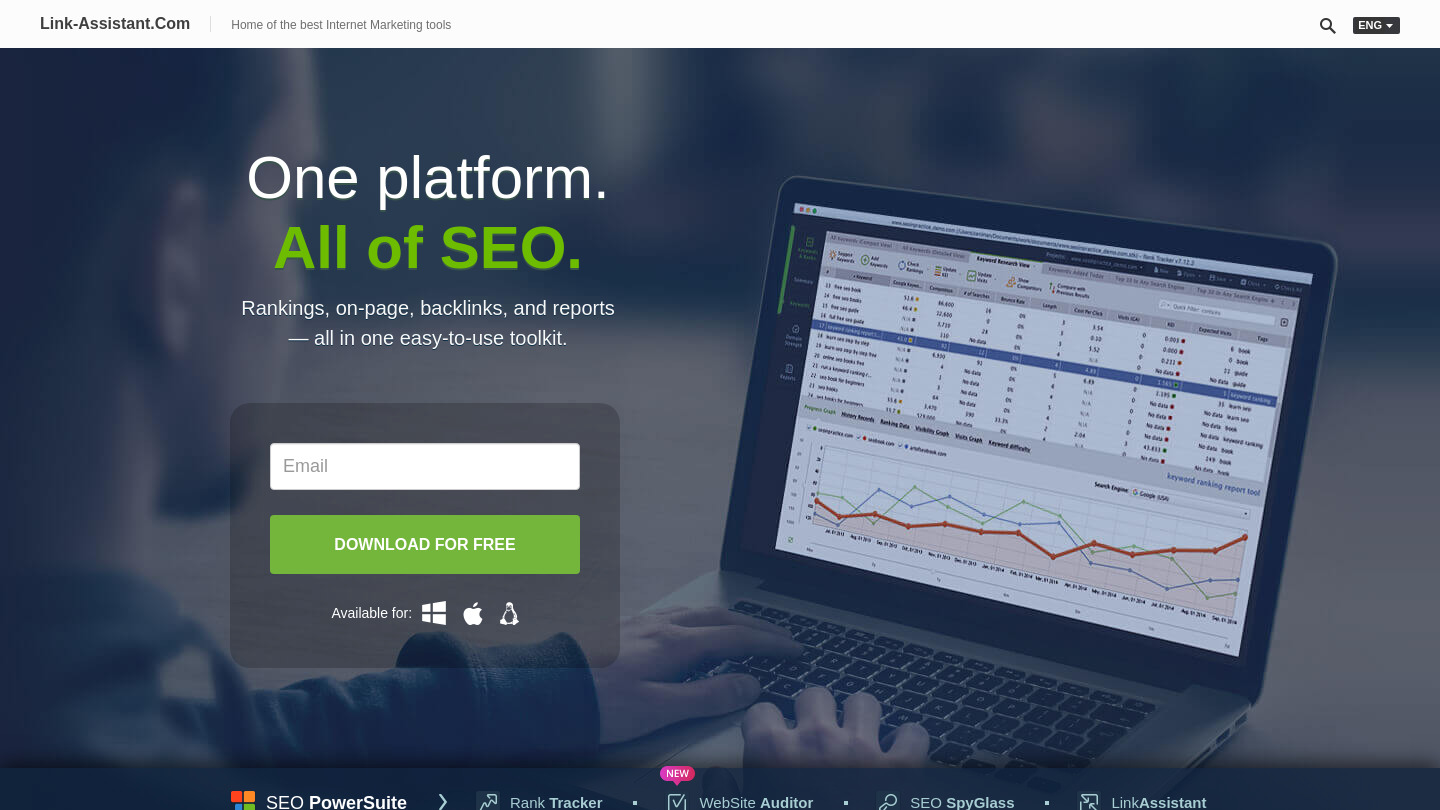 SEO Powersuite is unique compared to the other tools on this list, as it is not online. Instead, you download software that covers all aspects of SEO.
It uses advanced keyword position monitoring across 400+ search engines, including universal and map listings. It draws data from Google's Ads, Analytics, and Search Console to provide up-to-date information on how to improve rankings.  
It then automatically groups keywords into target clusters with optimization recommendations.
SEO Powersuite also tracks competitors to compare your site and provides notifications of any ranking changes or new opportunities.
This makes the best ranking tool for small business owners, SEO specialists, freelancers, and agencies.
Users love how regularly it refreshes its database, saying it's among the best tools out there for up-to-date metrics.
Its free version provides an unlimited number of websites and keywords. But does limit other data like rank tracking and backlink analysis for link building.
Those looking to delve further into the data need to choose from the Professional or Enterprise packages at $299 and $699 a year, respectively.
6. Pro Rank Tracker: the international tool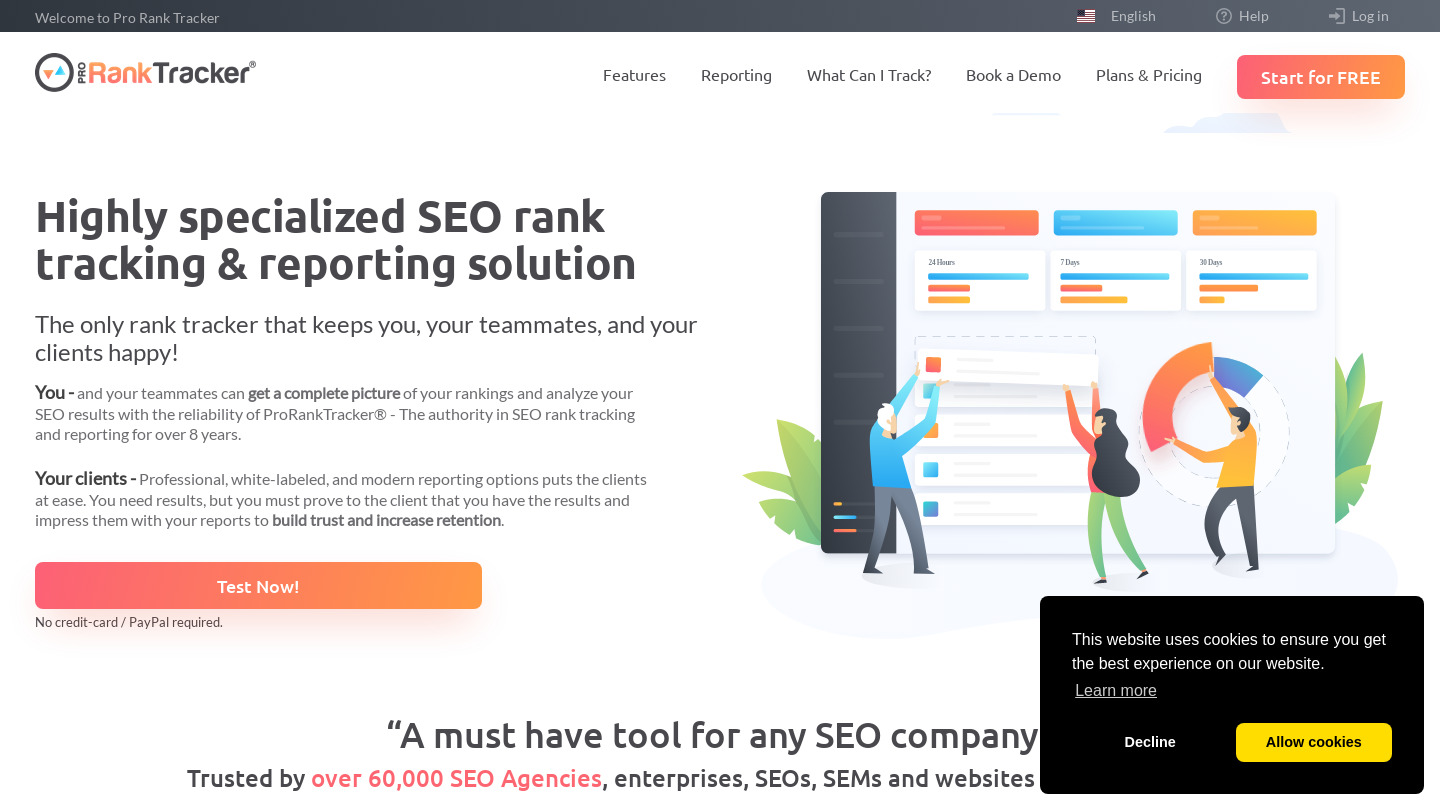 Pro Rank Tracker markets itself as a highly specialized SEO rank tracking & reporting tool.
It can track any location in the world, from desktop or mobile. It takes maps, search results, and organic and local data into consideration across Google, Yahoo, Bing, YouTube, and all Amazon local sites.
Pro Rank Tracker is a daily rank tracking software, offering information in up to 12 languages.
Users love just how much information it provides and how easy it is to use. Its UI was a prominent factor in why they continue to choose Pro Rank Track above other tools.
Its pricing is in three tiers aimed at starters, SEO specialists, and agencies, showing these are its clear target markets.
From there, the pricing gets a little confusing. There's a 30-day free trial, but then each tier has a sliding price scale depending on how many terms you want to track and offers more additional features the higher the tier. On the starter tier, for 100 fixed terms, pricing begins at $13.50 a month.
Sign up for the 30-day free trial
7. SpyFu: the competitor analysis tool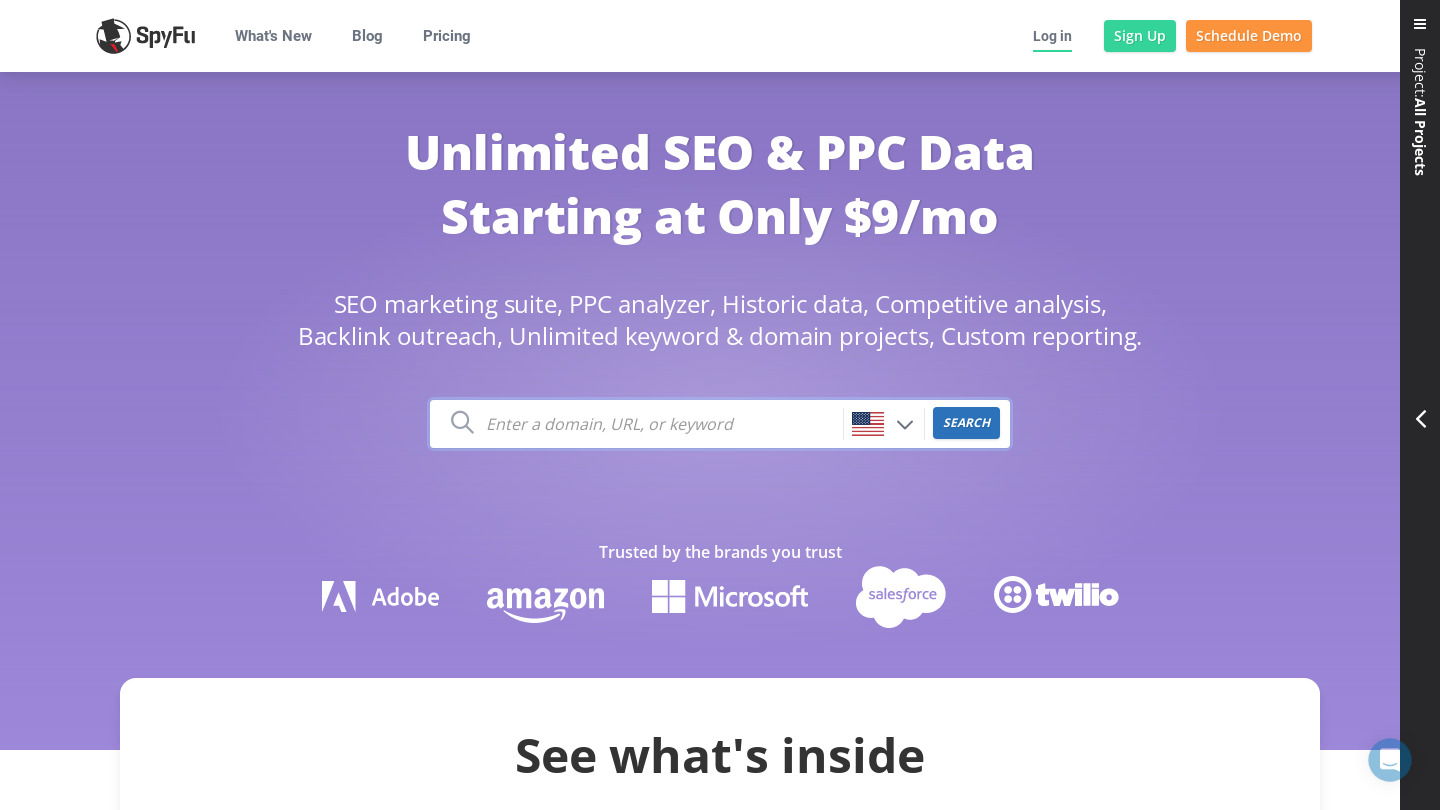 SpyFu monitors SEO rankings across Google, Bing, and Yahoo and provides historical data for up to 10 years.
It's aimed at agencies and small businesses, tracking rankings across every place something could show up in Google including every ad variation and organic rankings.
Its most unique feature is that it also tracks traditional lead methods across social media, email, phone, and address.
But users most love its competitor analysis and how it encompasses multiple tracking options in its data. This lets you put your keyword positions into the context of others and provides new ranking opportunities.
But while it gives bags of information, it does only update once a week, which isn't as frequently as most of the tools on this list.
It offers two plans – the Basic plan at $39 a month and the Professional at $79/month, but they currently have a limited offer for just $9 and $49, respectively.
The key difference between the two is that the Basic plan is limited and only offers 6 months of historical data, whereas the Professional is unlimited and offers up to 10 years of historical data.  
8. SERPStat: the tool for professionals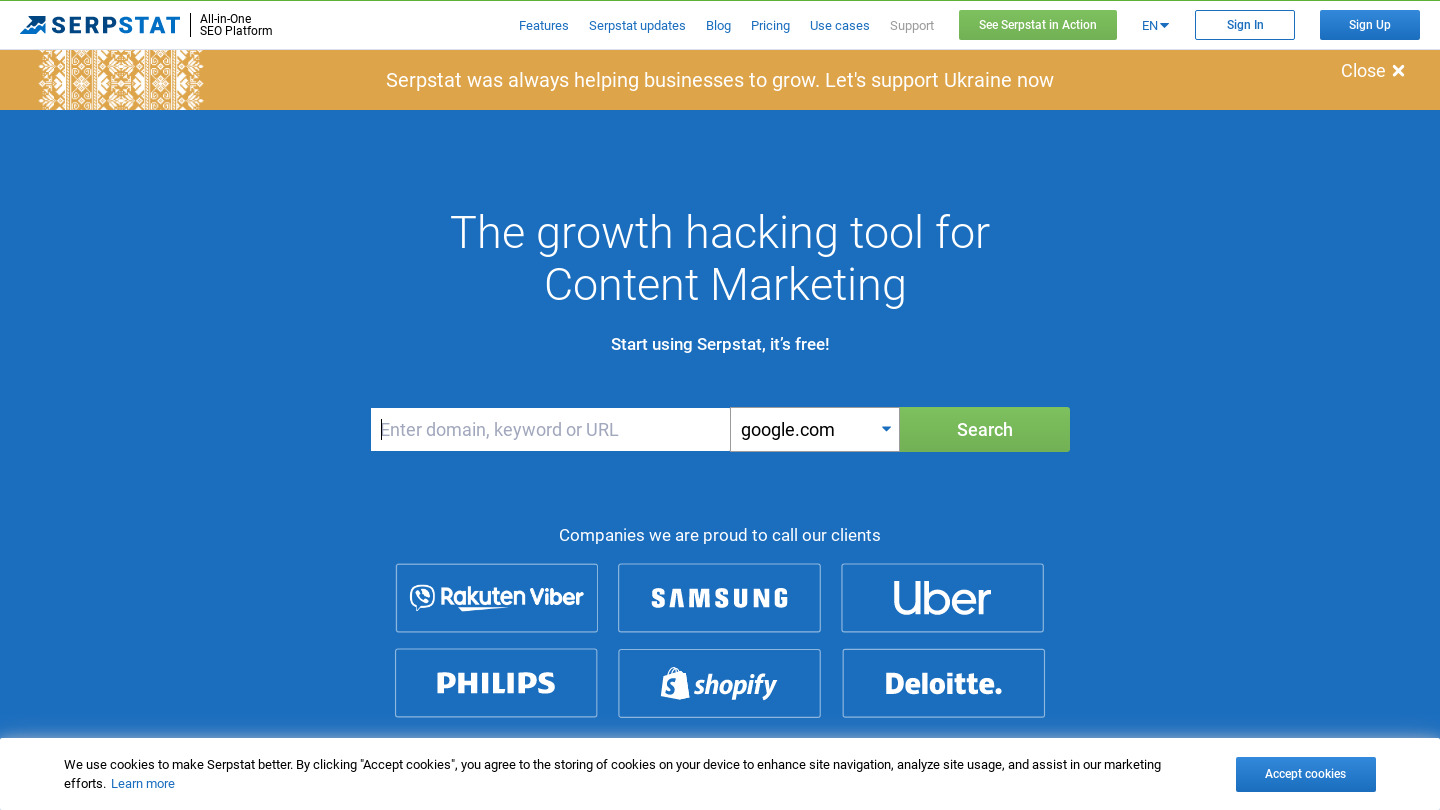 Like SE Ranking, SERPStat is another all-in-one SEO tool, aimed at agencies, in-house SEO teams, and small businesses. 
It analyzes traffic distribution by domain for tracked keywords and offers advanced SERP analytics and in-depth historical data across local and international searches.
One of its best features is that it provides daily updates on relevant rankings tailored to your niche with informative, segmented data.
You can create custom updates and get information on featured snippets and monitor sites' positions globally and locally to inform your SEO strategy.
Users love that it's segmented and provides information super-fast. They also like that it provides API access across all pricing tiers.
Pricing starts at $69 a month for their Lite package with 4,000 daily searches before increasing to Standard, Advanced, and Enterprise tiers.
9. Mangools (SERPWatcher): the tool for beginners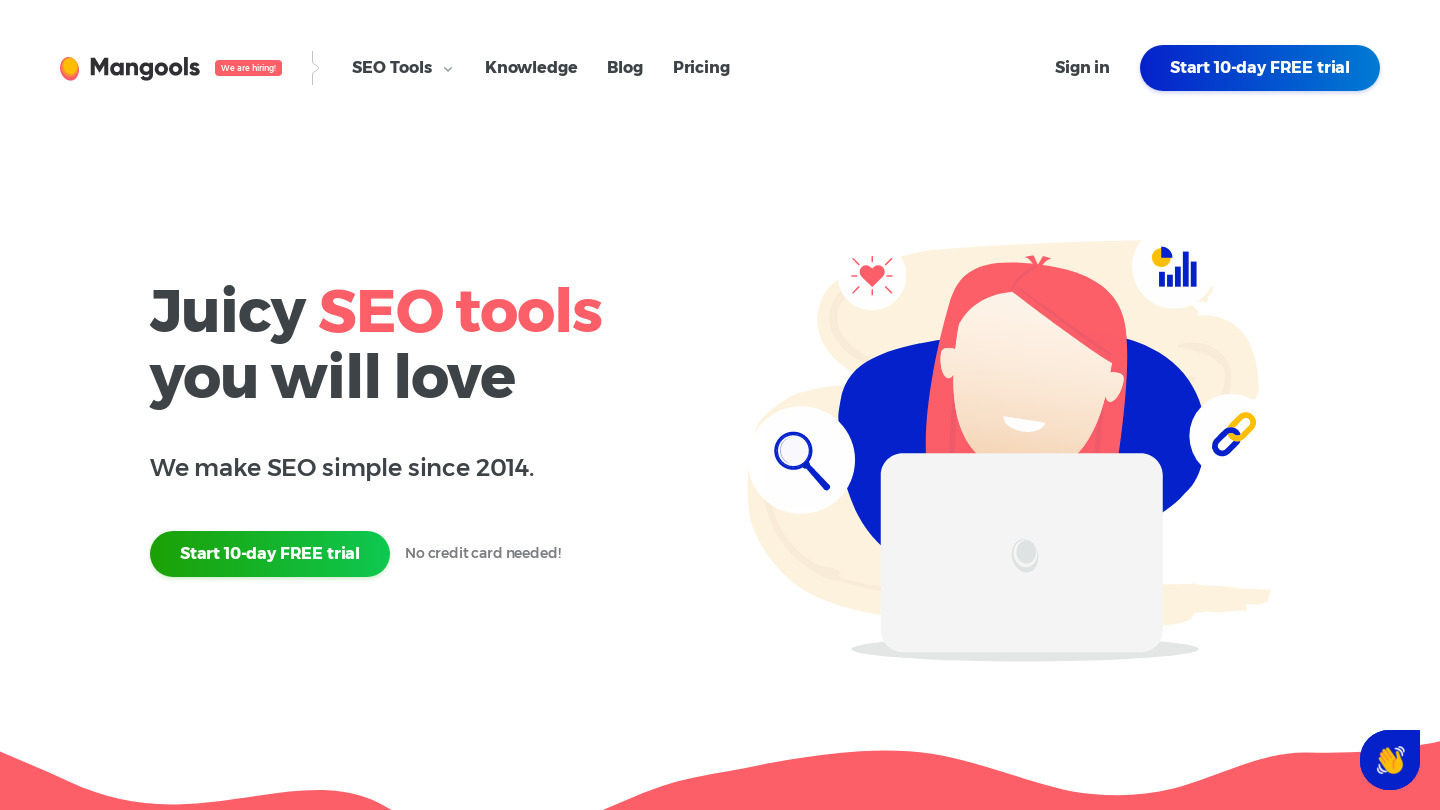 Mangools offers multiple SEO tools in their package, but their rank tracking tool is called SERPWatcher.
It is most complimented by users for its super simple and clean UX and UI. It's easy to get it up and running compared to other rank tracking tools, making it the perfect choice for freelancers, SEO specialists, and small businesses.
Mangools have developed their own performance index which tells the organic traffic potential of any page on your site depending on its current keyword positions and search volumes.
Its best feature is that it's easy to add keywords and tracks over 9000 SERPs, which is much higher than most tools. It also provides daily updates of local and international data across desktop and mobile.
Mangools offers multiple SEO tools and their pricing is inclusive of these, not just the rank tracking SERPWatcher.
You can take a 10-day free trial, then pricing starts at $49 for the Basic Pack with limited lookups and searches, before increasing for the Premium and Agency package options.