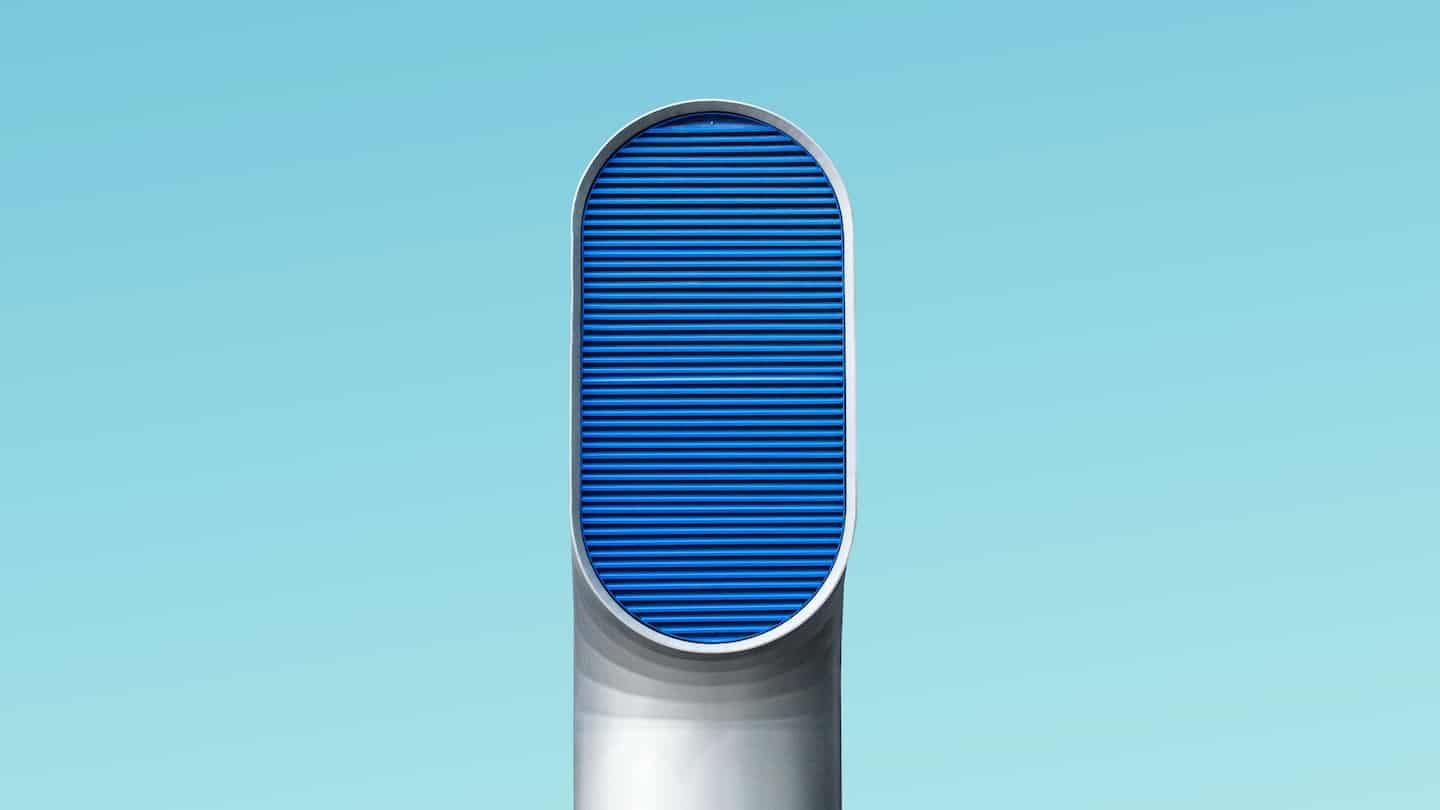 Content curation is the process of finding valuable and relevant content from across the web to repurpose.
If you've ever tried to do content curation manually, then you know how long it can take. Content curation tools automate and streamline the content production process, saving you countless hours.
Instead social posts, feeds, threads, and articles are delivered directly to a dashboard for you to choose from, edit, and redistribute.
Content curation tools are the best way to find and deliver high value to your followers while simultaneously positioning yourself as an authority.
Some tools offer the ability to find, edit and share all in one platform, as well as build a like-minded community. Other more basic tools simply provide relevant content for you to then use elsewhere.
Either way, content curation tools are a necessity for any business looking to promote their knowledge and expertise on social media.
Our selection of the top 14 content curation tools
1. Feedly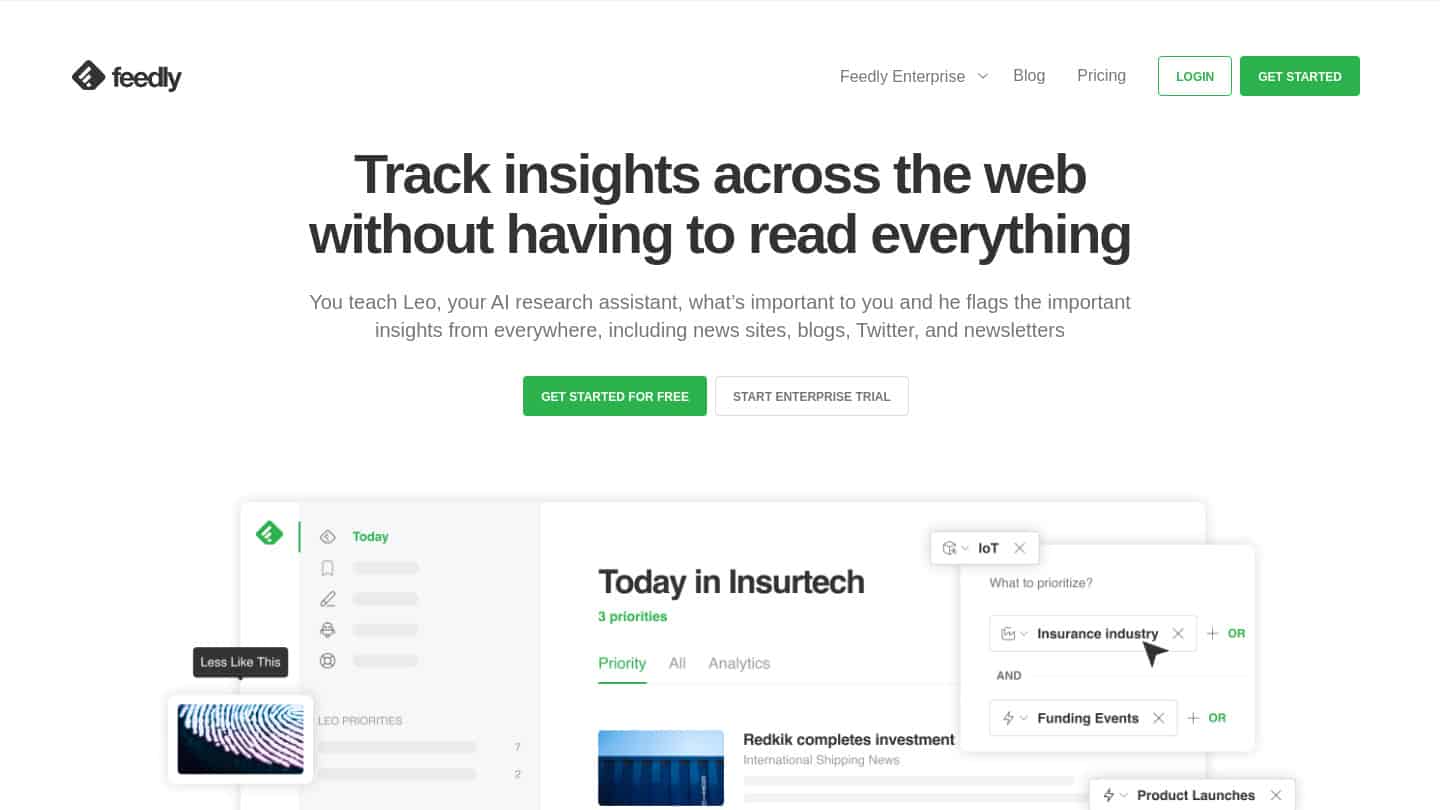 Feedly provides a list of articles and feeds from across the web straight to one dashboard.
Feedly pulls from academic sources, news and blog articles, and social media to identify the most relevant news and articles across multiple platforms.
But the best feature is Leo, the AI assistant who reads all the articles in advance. This saves you the trouble of trawling through dozens of useless articles. Leo prioritizes those that the AI deems most insightful to you.
Once choosing a topic or industry, you can add more filters and keywords to niche down the content Leo will prioritize.
Its AI learns from feedback, so it constantly improves its recommendations. Every time you save something to a board, you're providing him with more information on what's useful to you.
Pricing for Feedly is in 3 tiers, starting at $6 per month, but Leo's AI abilities don't kick in until tiers 2 and 3. If you want to take advantage of this feature, pricing on the Pro+ category is $8.25 a month instead.
2. Pocket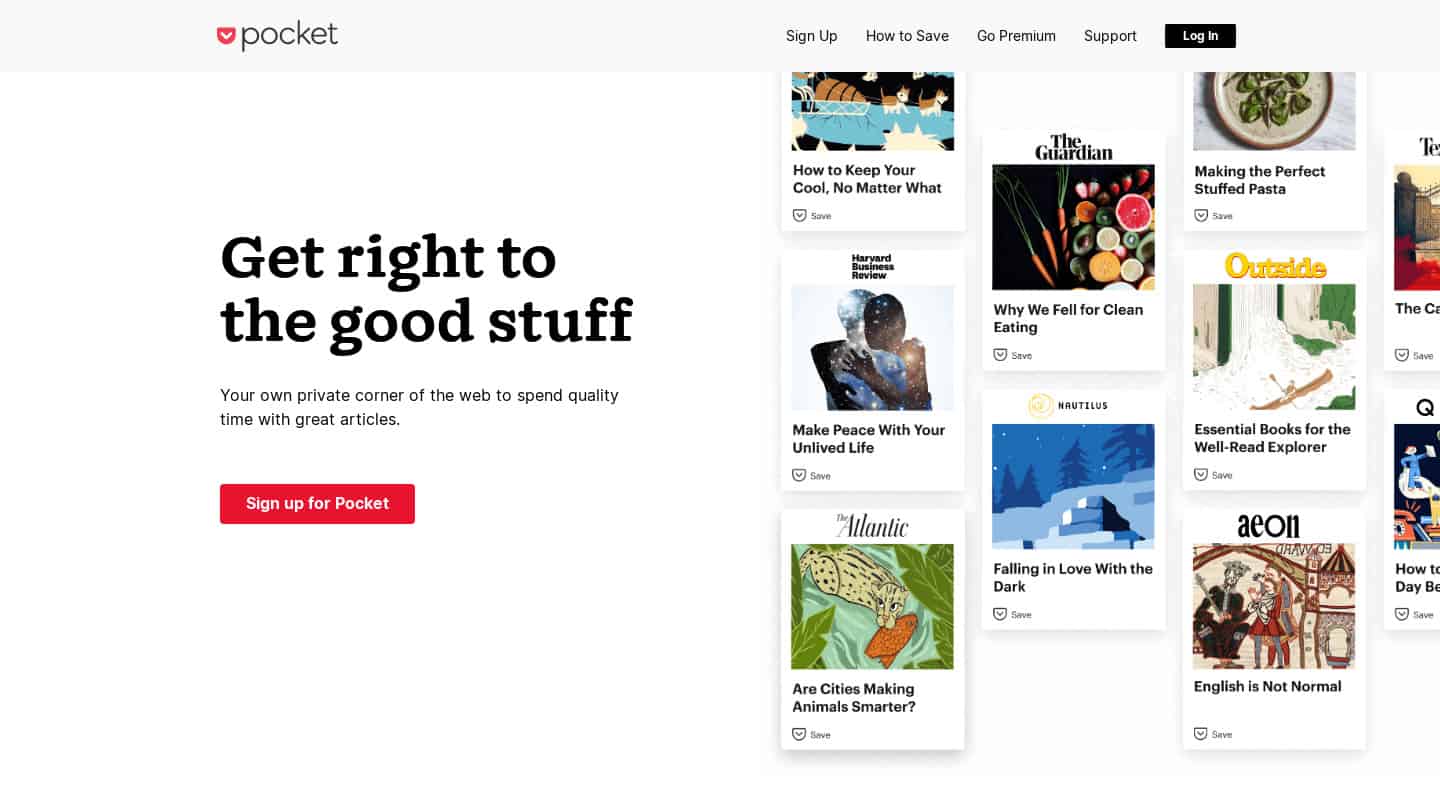 Pocket is like Google Chrome bookmarks on steroids.
When you're trawling the internet Pocket lets you save links with organizational tags so they're easier to revisit later.
Using its free browser extension, you can easily save any link with the click of a button. Over time, Pocket will recommend articles for you to read.
Pocket's best feature is its open API. It means any user or developer can create their own Pocket applications and integrate them into their existing apps. That's why there are over 500 apps that work with Pocket.
But its downside is it doesn't have quite the abilities of a tool like Feedly. Although it includes RSS and Twitter feeds into its integrations, there's no provision for things like Reddit threads.
Pocket has both a free and premium version. Most can get by on the free alone, but if you wanted to upgrade, you could do so for $4.99 a month.
The paid version keeps a permanent library of everything you've saved, offers suggested tags, and lets you highlight pertinent information in-app.
3. Quuu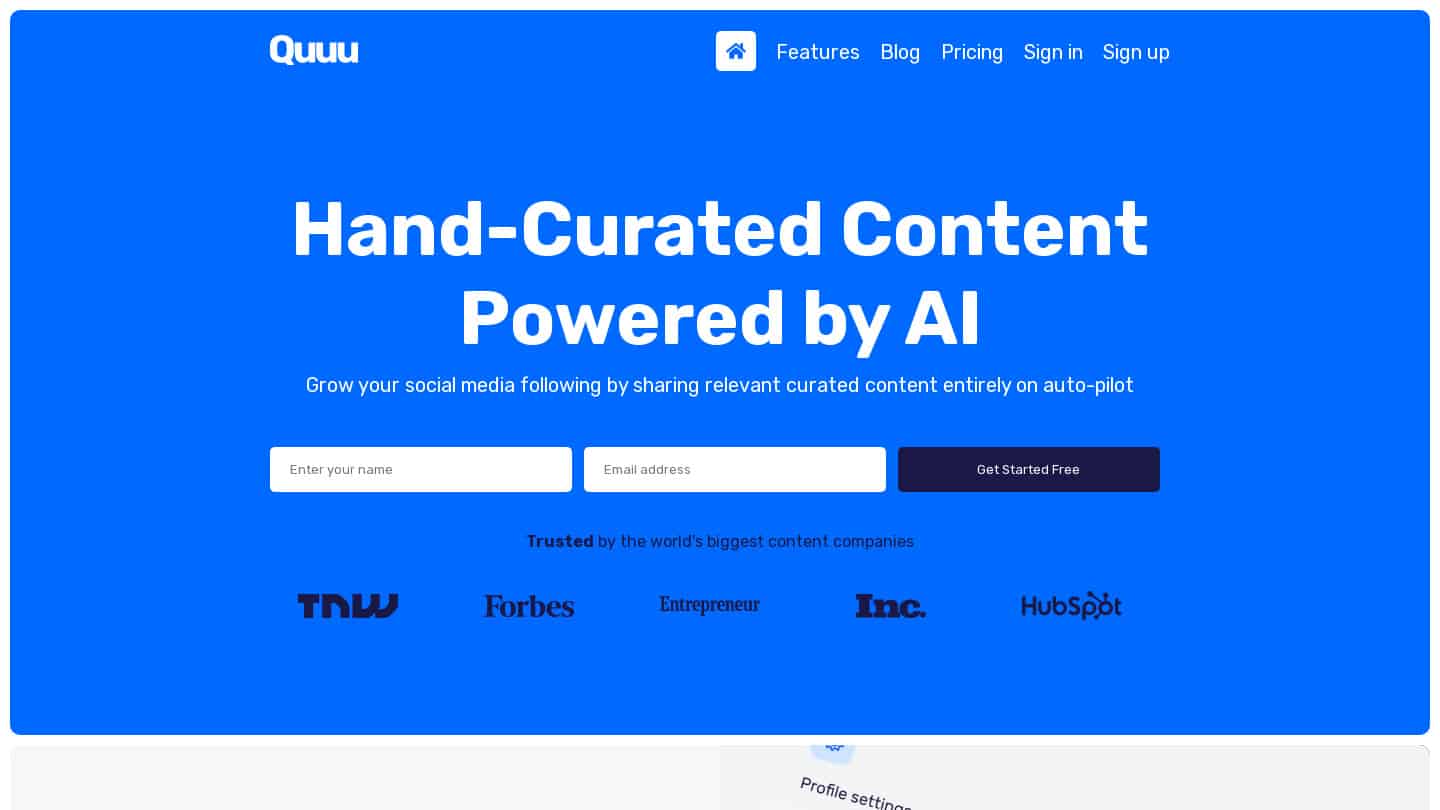 Quu is another tool that uses AI to deliver blog posts, videos, podcasts, and more to the user.
It integrates with scheduling tools so you can automatically share relevant content.
It auto-categorizes your content, saving you a step, and sends up to 6 suggestions to share on social media daily.
Quu also has a "discovery" section, based on your saved feeds to introduce you to new content to share with your audience.
Overall, if you're looking specifically for direct social sharing integration and automation, Quu is one of the best choices available.
It offers Free, Pro, and Business options. The only difference between Free at $5 and Pro at $15.83 is the number of social profiles you can connect (10 or 100, respectively).
4. Buzzsumo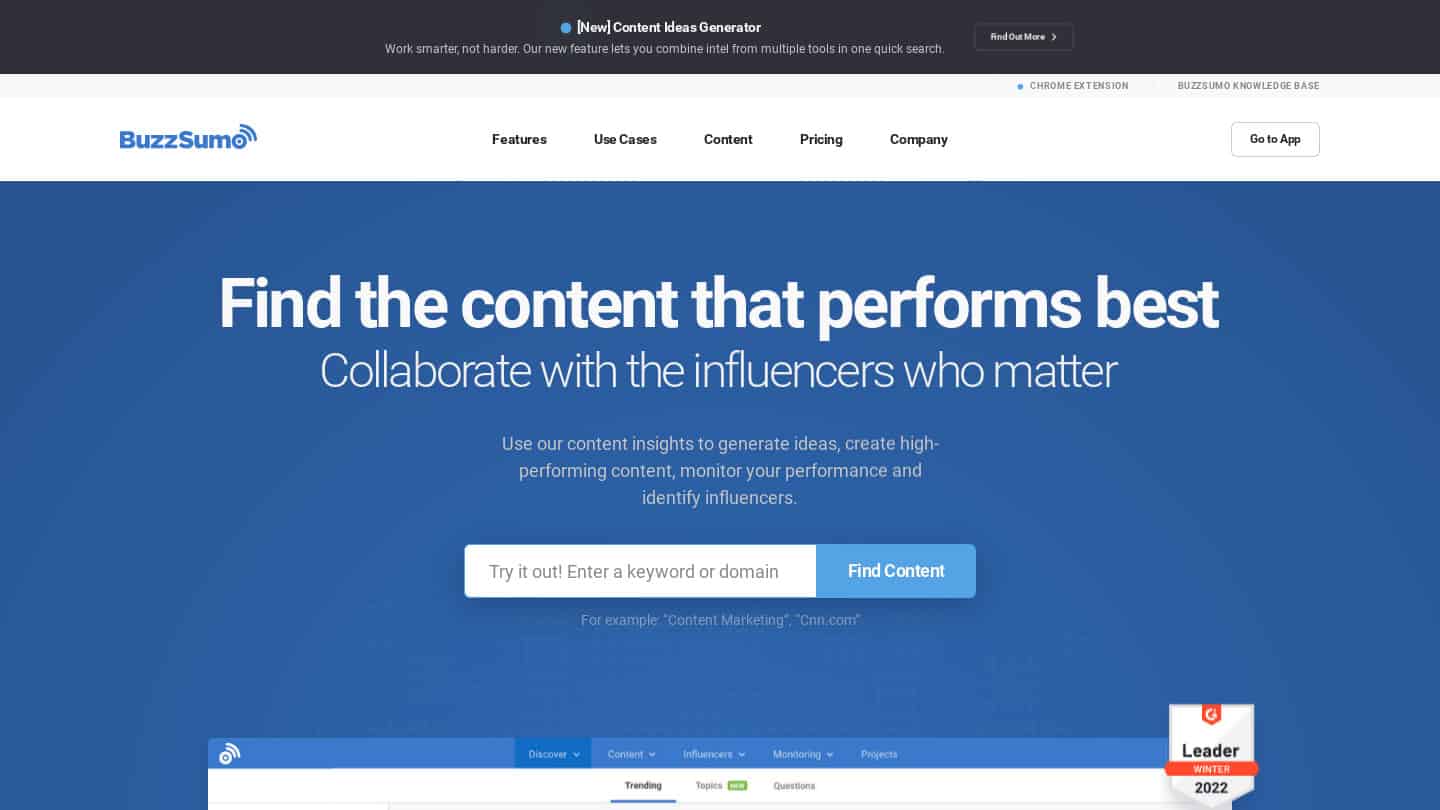 Buzzsumo is more than just a content curation tool. It's a keyword research and content marketing tool too. It offers content research, discovery, curation, and creation.
Buzzsumo will provide analysis and suggestions based on existing popular headlines and articles to guide your own content marketing.
Put some keywords and its content research tool will provide the most popular articles in that niche. It'll also use the number of existing social shares and backlinks to that URL to inform its process.
You can also use Buzzsumo's Content Discovery tool to discover new evergreen and trending topics in your niche. And it analyzes content based on its SEO to provide the most up-to-date recommendations.
It also provides information on the influencers who share this content and their average number of retweets.
That's why its pricing is a lot steeper than tools that are purely just for finding and sharing content. Although Buzzsumo offers a free plan, it is limited to just 10 searches per month. Its Pro, Plus and Large options start at $99, $179, and $299 a month respectively, but there is a 30-day free trial.
5. Triberr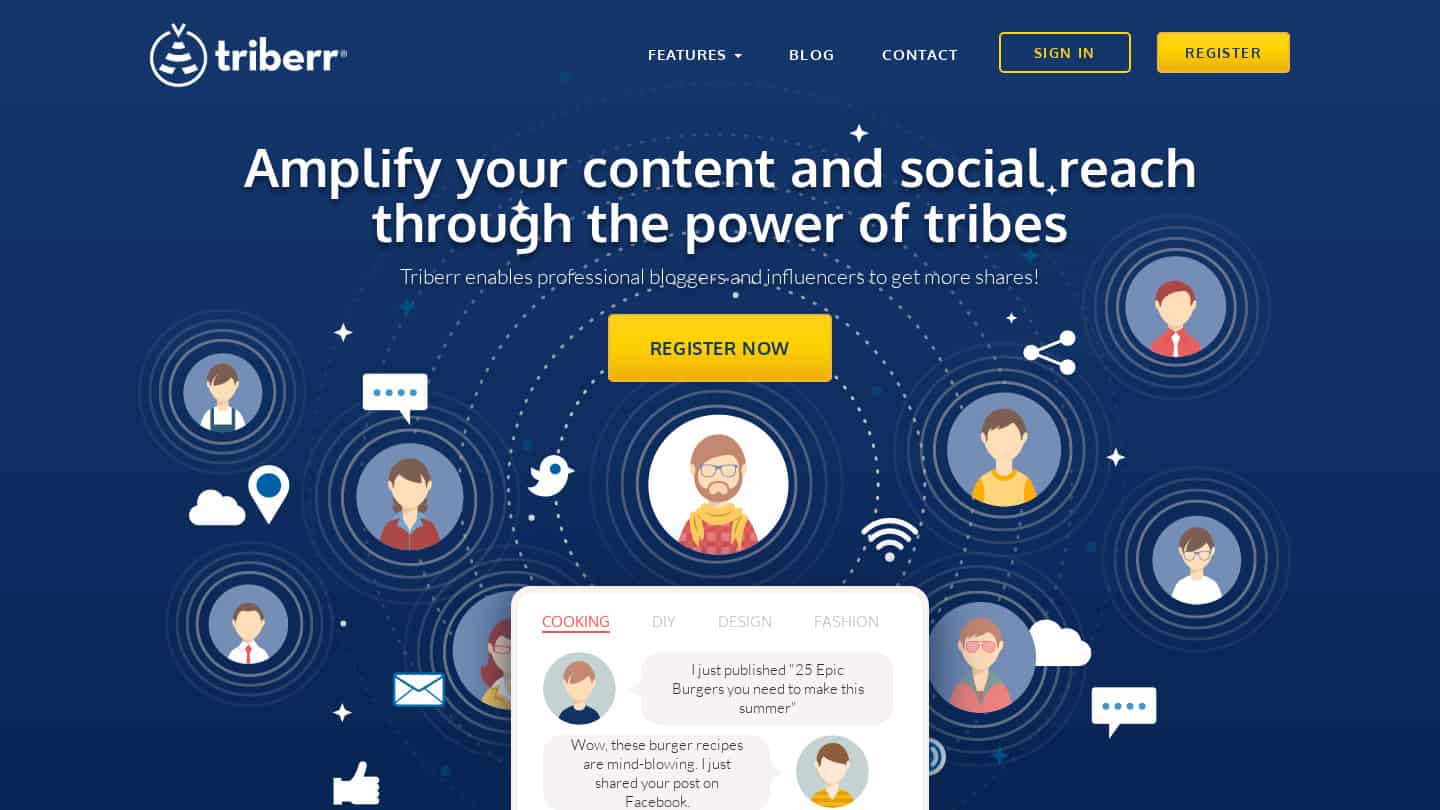 Triberr approaches content marketing and curation slightly differently.
Its successful method involves the creation of "tribes", an area where people in your niche join together in the interest of developing a mutually beneficial relationship.
Your content is delivered directly to your tribe to encourage likes, shares, and retweets. By connecting and actively participating within tribes, you leverage each other's audiences and incentivize mutually beneficial social sharing.
It also offers automatic scheduling across multiple social platforms and its analytics lets you track clicks and shares from within your tribe.
You can get started for free, but this option only allows you to join one tribe. To join multiple tribes, Triberr offers a Lite package at $20 a month and a Prime at $50.
6. FlipBoard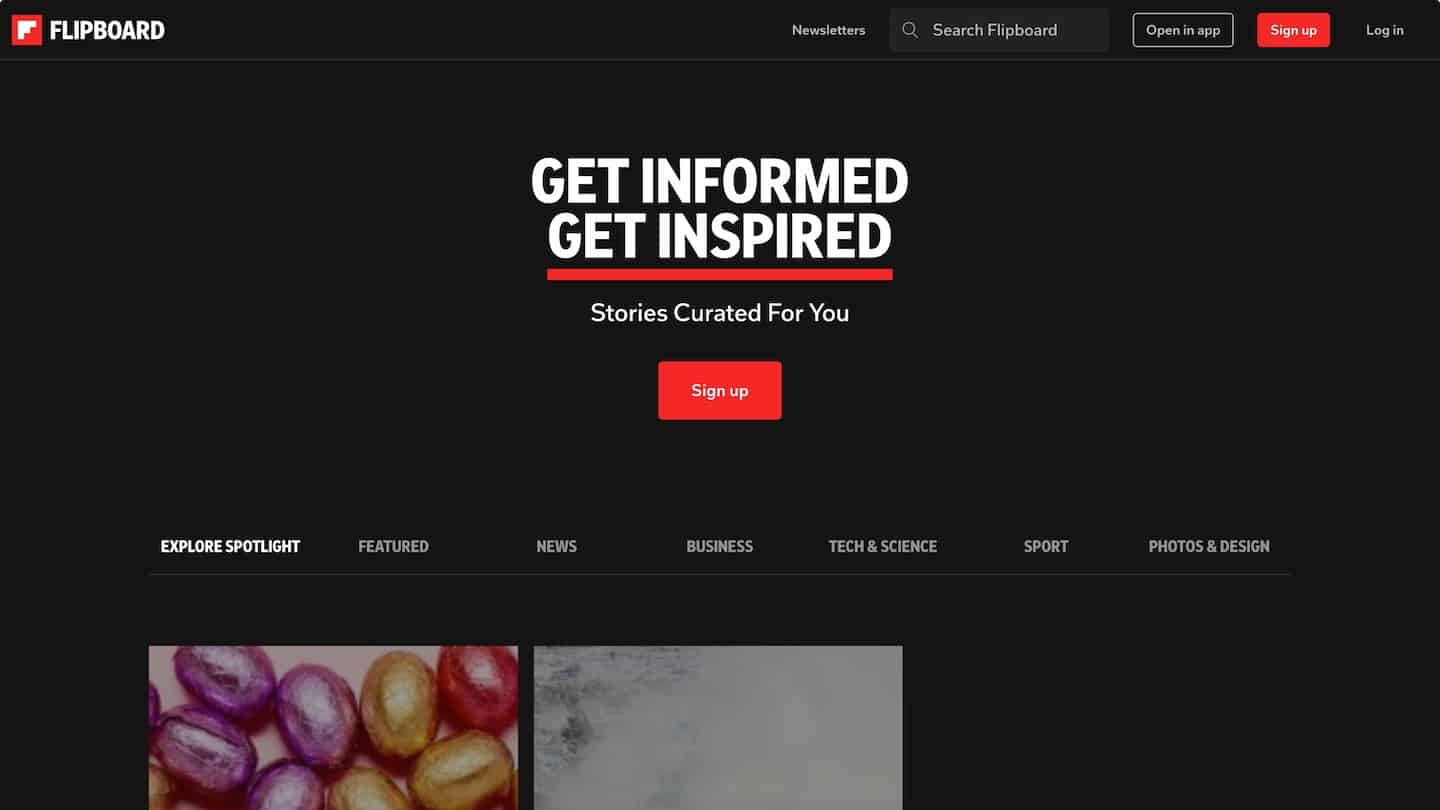 Flipboard calls itself "your social magazine". It's a simple curation tool that pulls articles and blog posts from around the web and sorts them into categories.
It then presents them in an attractive widget format to build your own mini social magazine that you can share with followers, influencers, and others in your niche.
Flipboard is totally free to use! It also has a free Chrome Extension, so you can easily add any useful content to your personal Flipboard.
7. ContentGems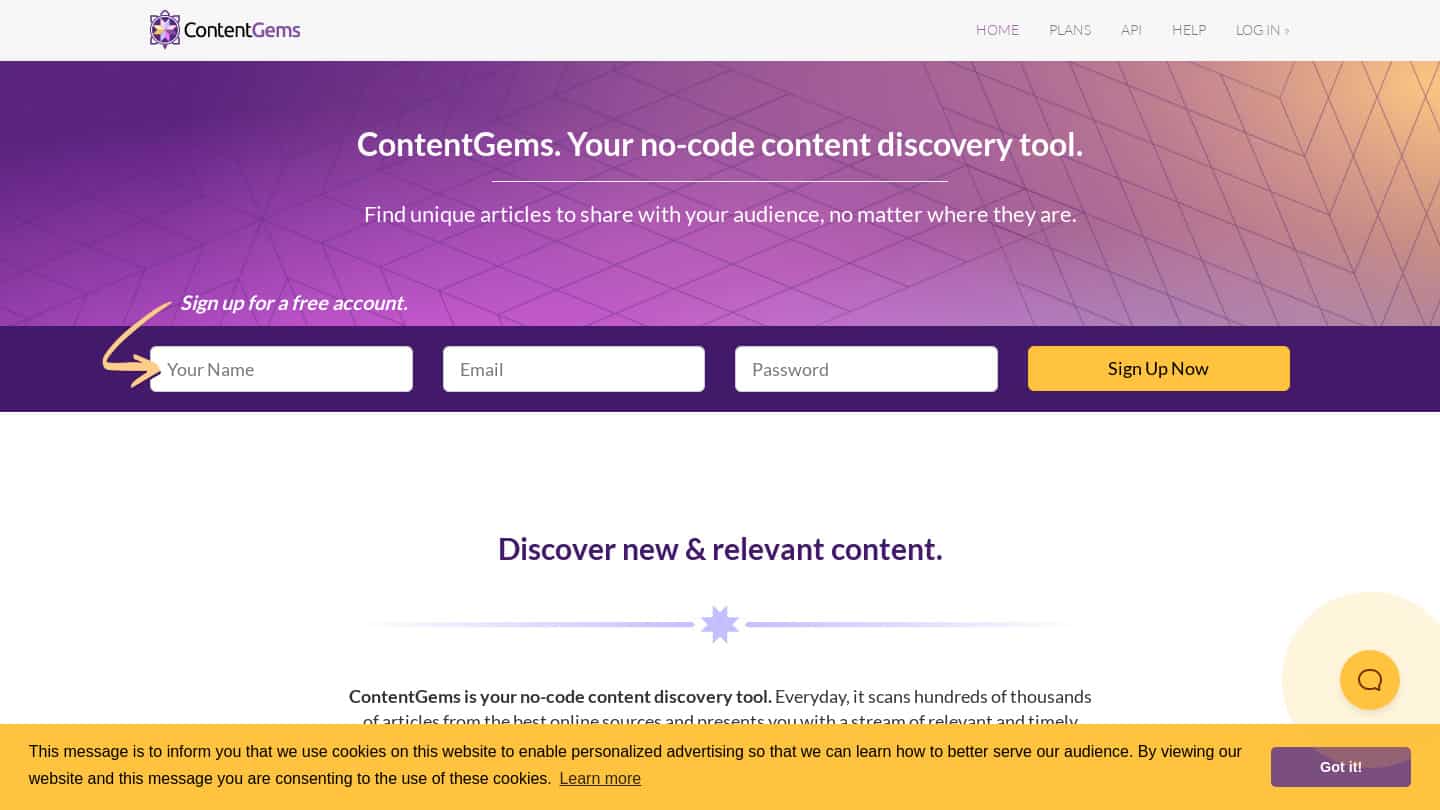 ContentGems uses RSS and Twitter feeds to deliver the best online sources to your dashboard.
It offers advanced filter and search settings to find the most appropriate content for your business. From there, it creates a workflow process, ending with re-sharing the content on your chosen platforms.
ContentGems integrates with major social platforms so it can push content directly once chosen. For an additional price, you can also access its API to create your own destinations.
Its regular plans come in Free, Pro, Premium, and API tiers. The Free tier offers only 2 destinations and workflows for content, before launching into Pro at $10 a month for 10 workflows/destinations instead.
8. ContentStudio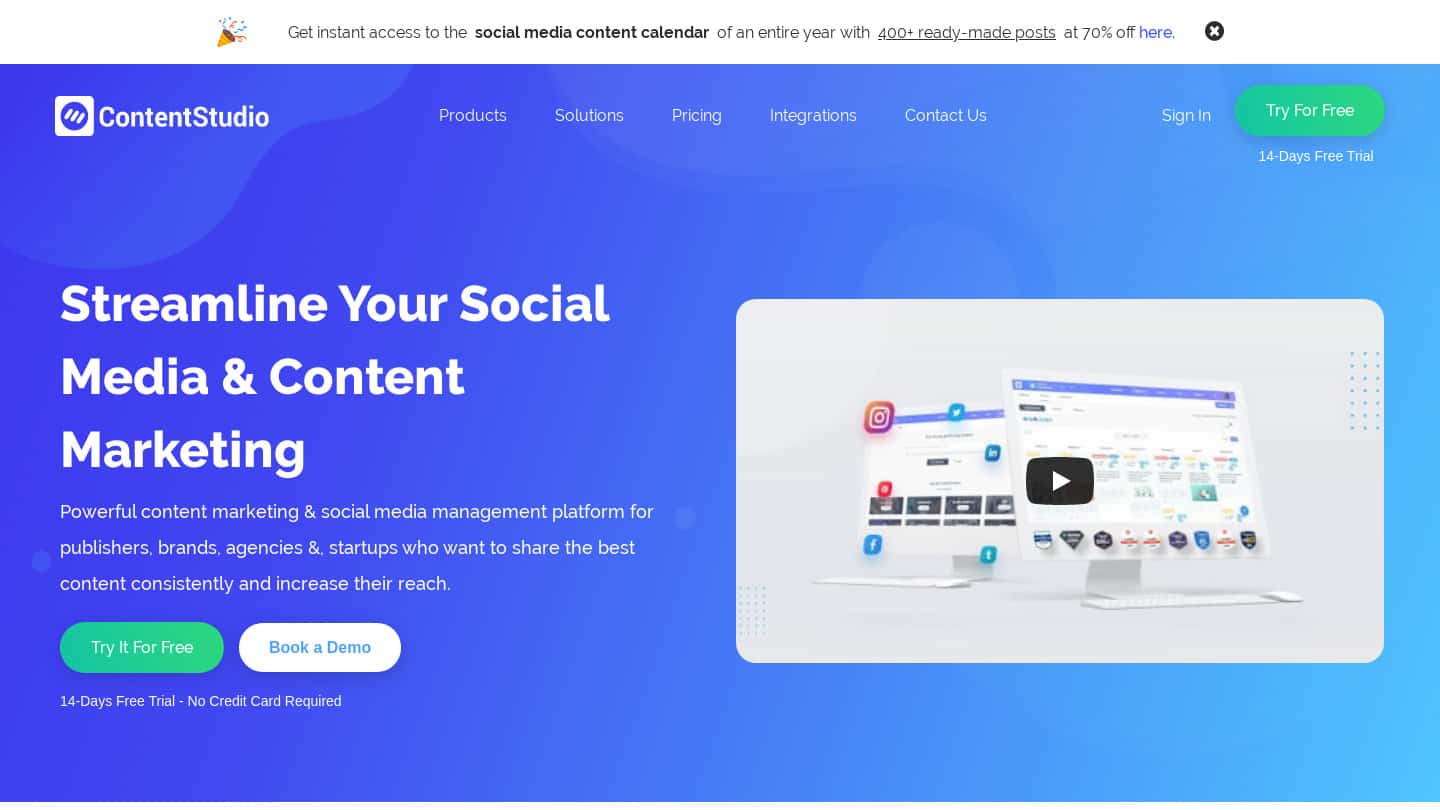 ContentStudio is a fairly mammoth tool. It offers a planner, a publisher, analytics, inbox, discovery, and workflow tools.
It also offers an editor so you can create content directly in the platform and then share out across multiple sources.
But one of its best features is its advanced automation and templates. ContentStudio integrates with social and RSS, allowing you to automatically distribute content on any of your platforms.
It offers detailed analytics and collaborative options on workflows so you and your team can confer and respond in real-time to content posted.
It'll also deliver messages from all your social inboxes directly to your dashboard. That means no more checking multiple sources!
It's highly rated and has a ton of additional features and integration options.
You can get a free demo but pricing is split into four tiers – Solo, Small, Medium, and Large, positioning itself across the market. Pricing starts at $49 a month.
9. Curata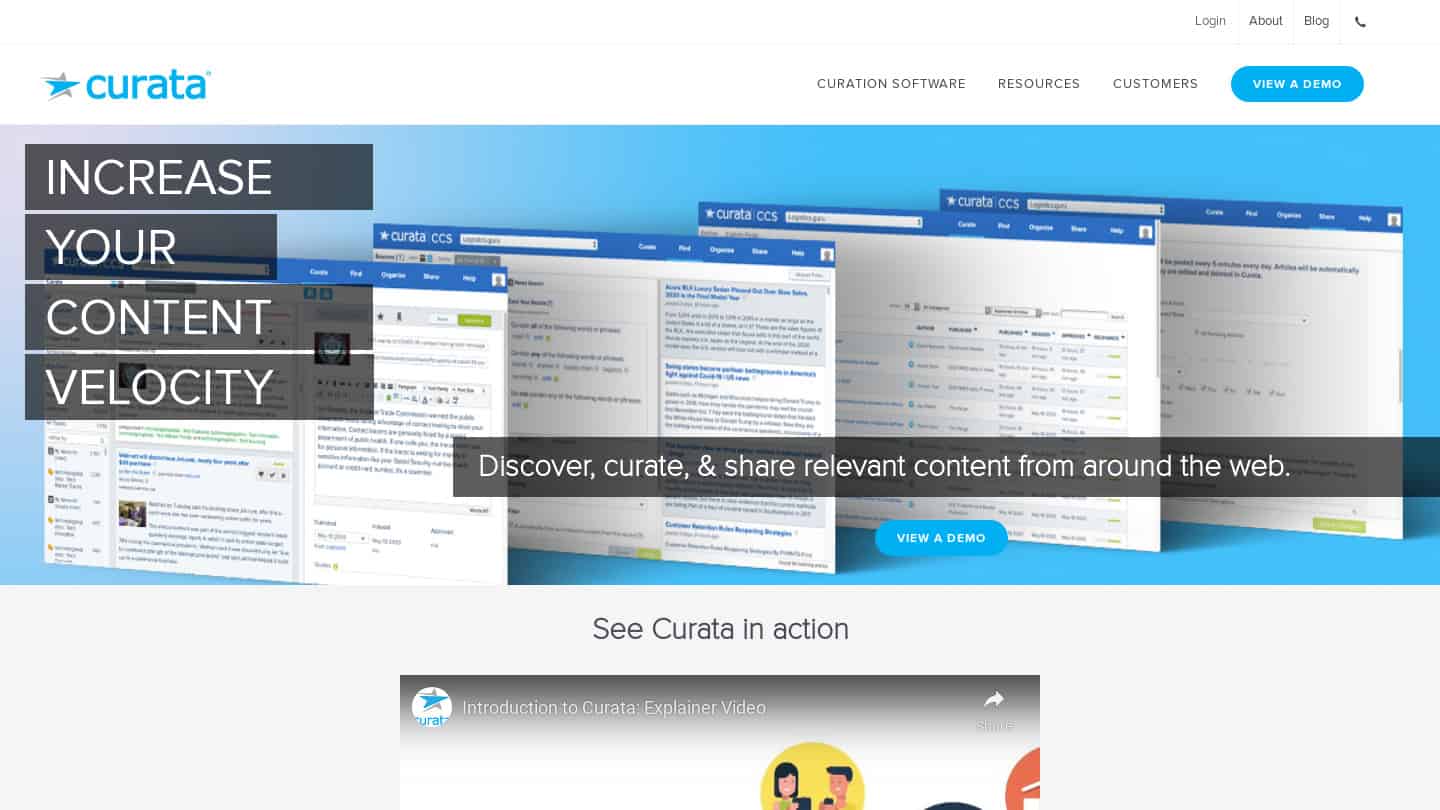 Curata is software that markets itself on its ease and simplicity of use.
It has a simple 3-step content curation process: find, curate, and share.
Curata will trawl the web to deliver highly relevant results to share across your platforms. It has a learning engine that, over time, delivers more and more specialized results based on your success rating on previous shares.
Curata's integrations are advanced. You can connect all your social sites, CMS, email, and marketing platforms for a seamless workflow process.
Curata offers Intro, Basic, Advanced, and Enterprise tiers but provides no pricing information, making you instead sign up for a demo.
10. Quora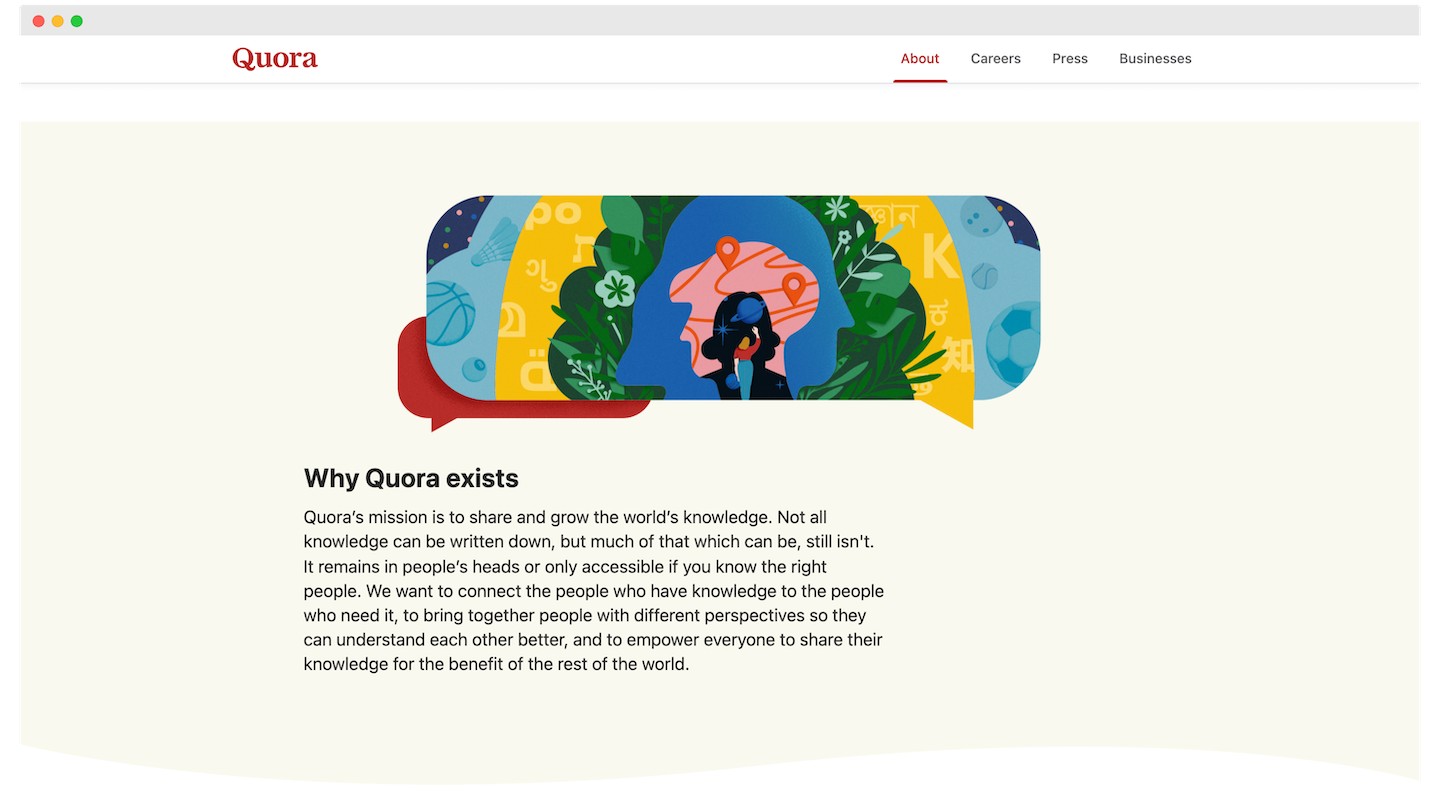 Quora provides answers from experts around the globe. It's a great place to get information on pretty much any subject under the sun.
Users take their time to answer the public's questions, often linking through to more in-depth articles and resources on the subject.
The downside is that anyone can answer questions, so it's worth double-checking the credentials of those replying.
Unlike the others on this list, it offers nothing else in the way of features for sharing or integrating content from the platform.
But is totally free to use and available to everyone, making the knowledge totally open source.
11. Reddit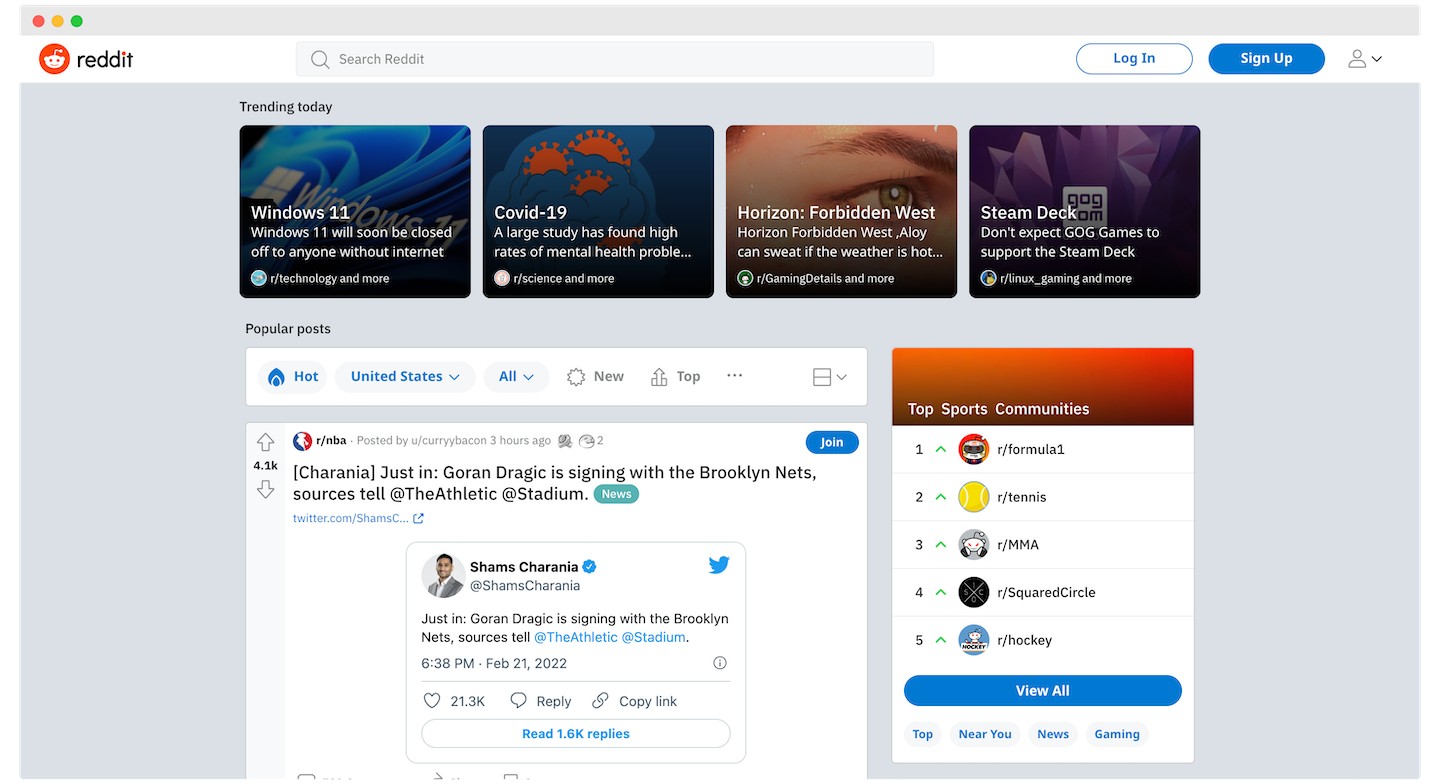 Reddit is a hub of information. It contains subreddits on every topic you could think of, making it a great place to find useful resources and connect with others in your niche.
Join subreddits that apply to your industry. From there, you can type in keywords to find specific threads and identify the most popular topics for conversation in your niche.
Using Reddit, you can reply to others and, over time, market yourself as an authority.
It's also the place where you'll probably receive the most diverse set of resources, from blogs to podcasts and videos, to individual opinions.
Plus, Reddit's totally free for anyone to use.
12. Product Hunt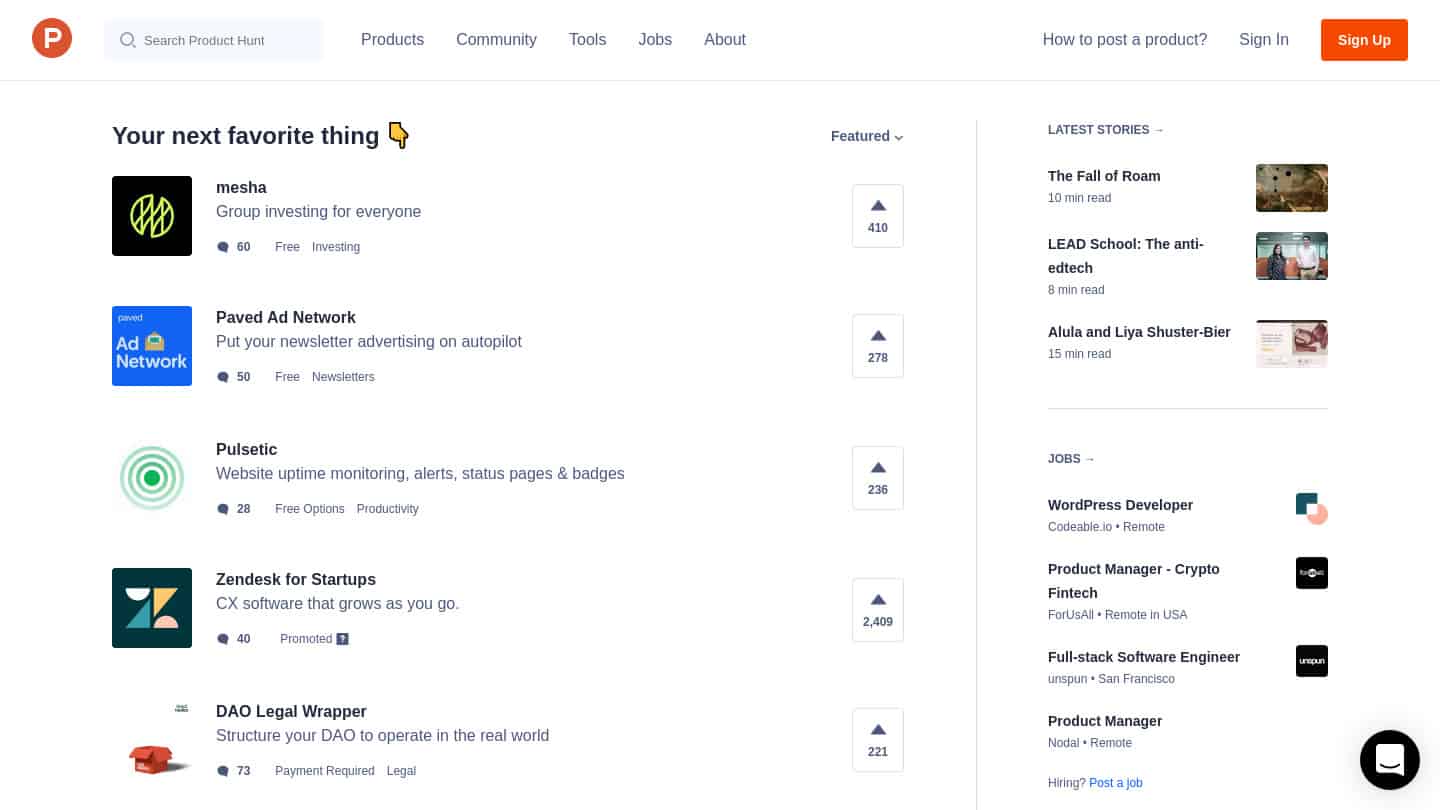 Product Hunt provides daily lists of tools, apps, and programs available for product-loving enthusiasts.
It's ideal for up-to-date relevant information and user reviews of any product or piece of software. If you work in a tech field, this is where you would go to identify the best resources.
If you're a company that sells an app, tool, or piece of software, then you can also use Product Hunt to launch your brand-new product to individuals in your niche.
And it also offers a Community Dashboard. It's a place to connect with other users and receive opinions, reviews, and useful resources for all the products available.
It's free to see users' product reviews and you just need to sign up to become part of the wider Product Hunt community.
13. Tweet Hunter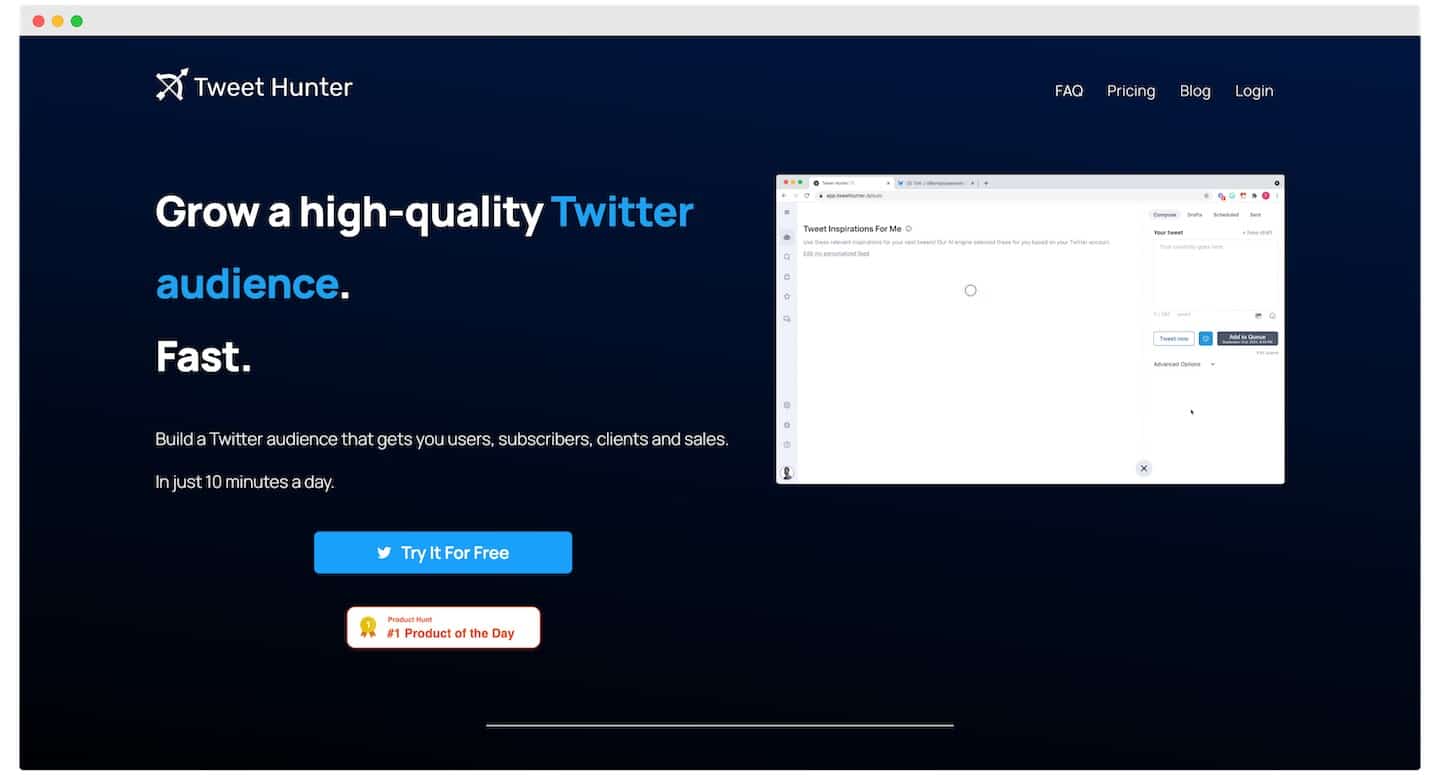 Tweet Hunter is the tool if you are looking specifically to optimize and streamline your Twitter process.
It offers content curation, scheduling and automation, its own built-in Twitter CRM, and advanced analytics.
Tweet Hunter analyzes your account and provides a list of tweets for you to take inspiration from. From there, you can edit the content and set up automatic scheduling. Its AI will optimize your Tweets and identify hooks for you to try.
It also provides automatic DMs and you can also create lists of people in your niche to retweet and engage with.
There's a free trial before pricing starts at $49 a month.
14. Slack RSS App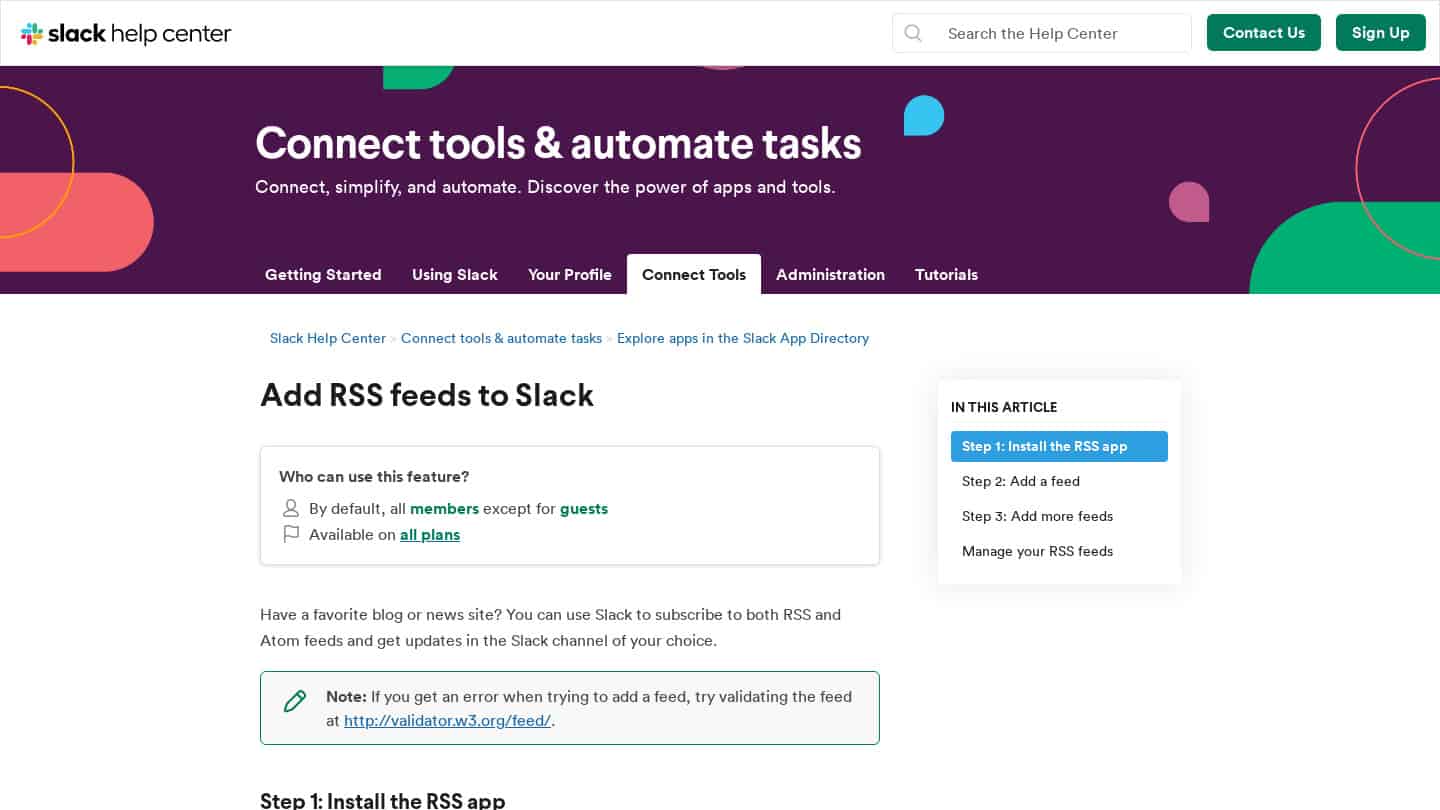 Slack is a communication tool best used to create channels to discuss workflows and collaborate within a team.
But it also offers RSS integration so news, resources, and feeds can be delivered directly to your internal channel.
This is something we find really useful here at The Meta Blog. We have a few feeds that go directly to our Slack channel so we can consistently see what's being published and react internally with the most interesting and high-value pieces.
Slack's free option has a good number of features available. Pricing starts at $5.25 a month for the Pro tier before increasing for the Business+ and Enterprise Grid options.