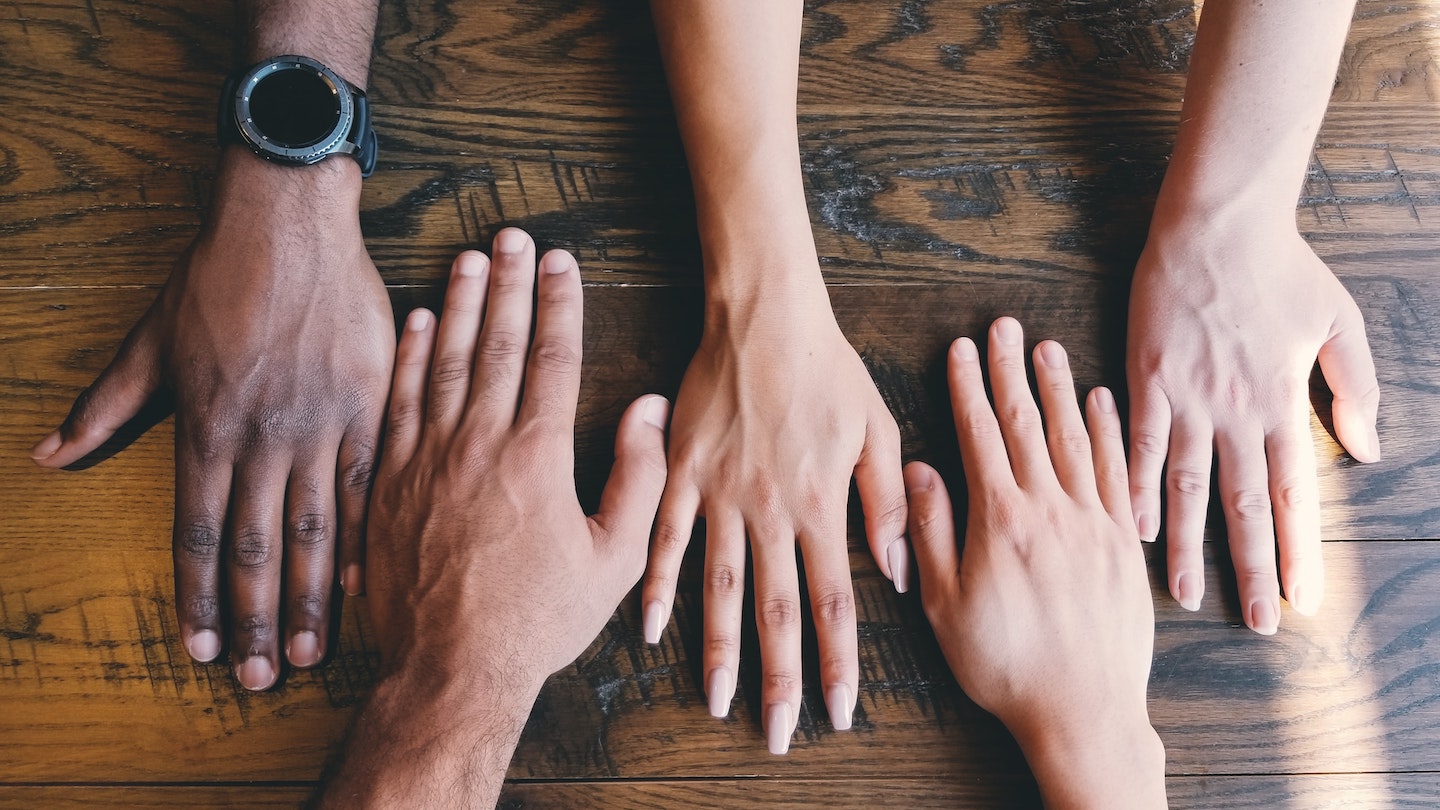 What Is Digital PR?
Digital PR, just like traditional PR, is focused on building brand equity in the digital sphere.
Because it's digital, it's measured slightly differently. Online authority is generally measured with SEO metrics like domain authority. Social media metrics like mentions and engagement are also taken into account.
Digital PR is at the crossroads between building a brand presence and building SEO equity. The ultimate goal of digital PR is to generate qualified leads for your business. But a digital PR strategy will also achieve several other growth-focused goals:
Increase brand awareness: Establish and maintain an online presence to raise awareness among your target audience and build brand trust. Potential customers are more likely to click through to your business if they've seen your name before. Increasing brand awareness makes your company stand out from the competition and can ultimately lead to a higher ranking in your niche.
Build social proof: Display social proof of your reputation through third-party endorsements and coverage. A backlink from another website will not only help your site rank in SERPs, but it will also show customers that your brand is endorsed by other companies, influencers, and publications.
Build SEO authority and traffic: A digital PR strategy should work hand-in-hand with SEO. A comprehensive backlink strategy will drive more traffic to your site and increase your Google search ranking. There are plenty of link-building services out there to help get high-quality backlinks.
In this list, we've put together our favorite digital PR tools that will help your business build brand awareness, develop a high-quality backlink portfolio, and generate leads to spark growth.
Our Favorite Digital PR Tools
Press mentions tools
#1 HARO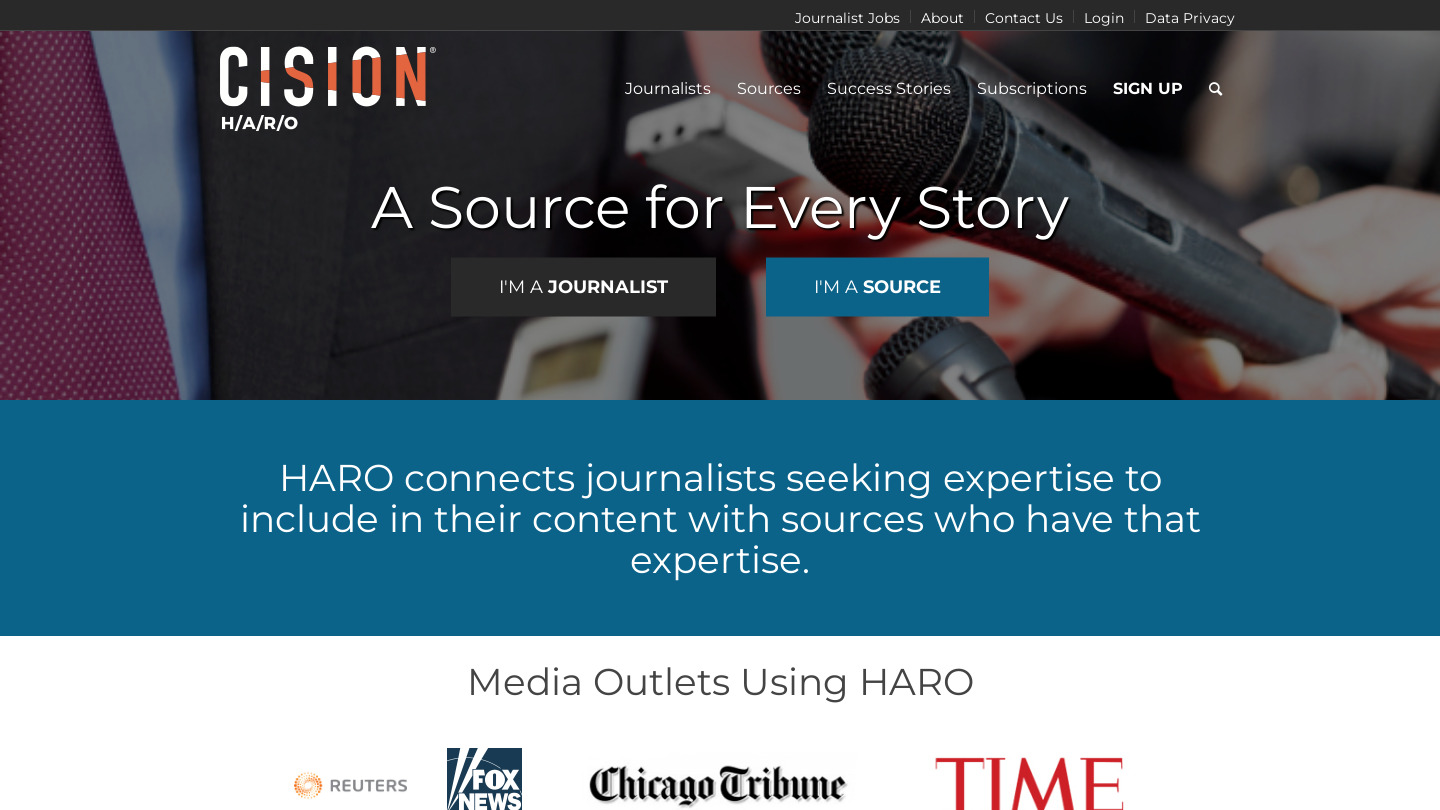 HARO (Help a Reporter Out) is a great link-building tool that connects journalists and bloggers with expert sources. It's under the umbrella of Cision, which you'll see later in this list, but it's totally free.
HARO sends out daily emails with journalist requests for sources. Answer relevant requests in your niche with unique and valuable responses, and you'll start getting high-quality backlinks. It's an overall easy and comfortable tool to use for press mentions.
A downside of HARO is its limited filtering. You need to thoroughly go through every list of source requests, which can be a time suck.
#2 Terkel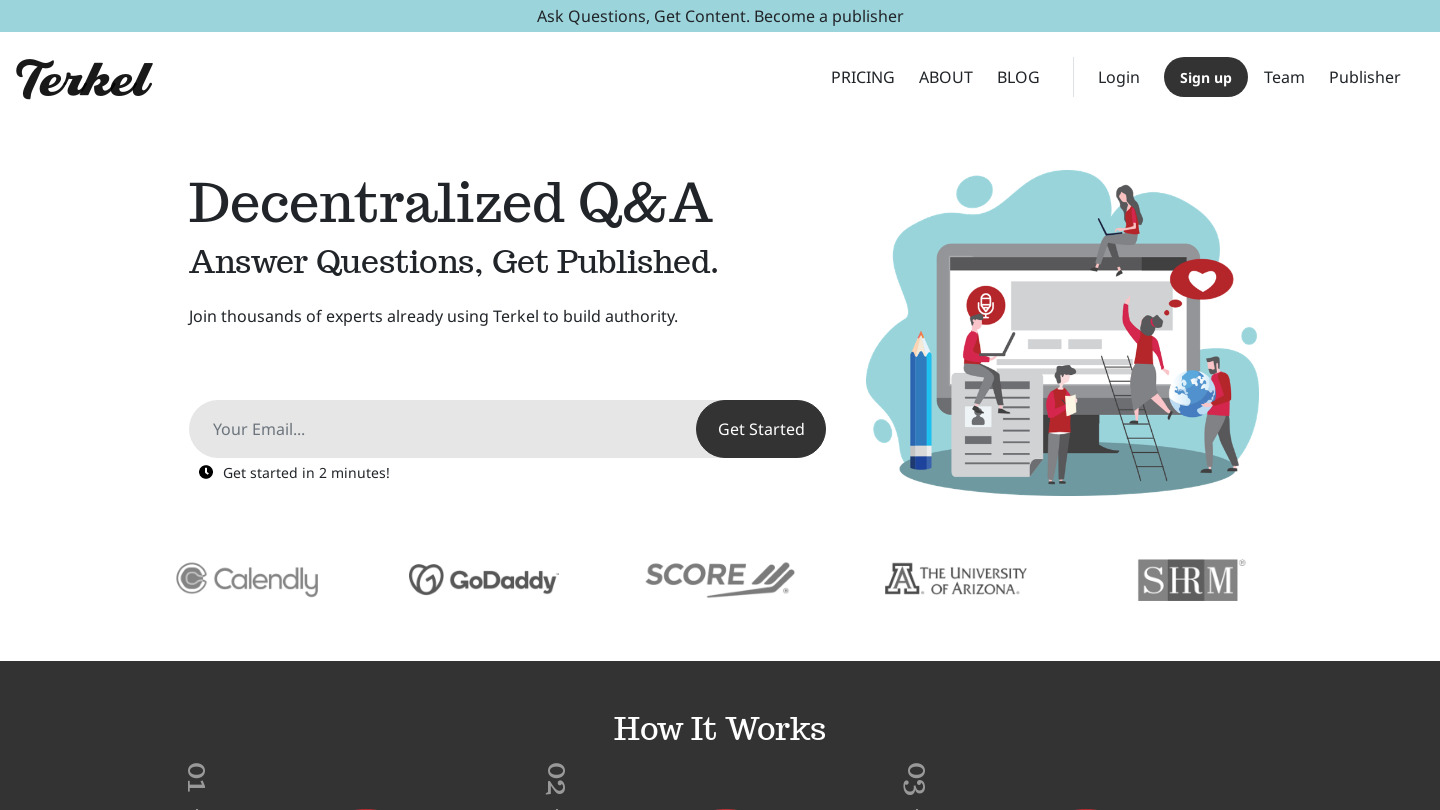 Terkel is an excellent tool for small businesses that want to build authority. It makes link-building and getting digital PR placements easy. It's merit-based and a great resource to build relationships with key journalists and bloggers.
The process is the same as HARO, but you can go check Terkel every day for new requests.
Terkel's filtering options are also limited, much like HARO's. To get the most out of this resource, you need to consistently go through each list of requests to find relevant questions in your niche that you can answer.
Terkel offers a free plan that lets you answer 5 questions per month. Their Premium plan is $99/month and allows for unlimited answers and early access to questions.
Outreach for digital PR
#3 Respona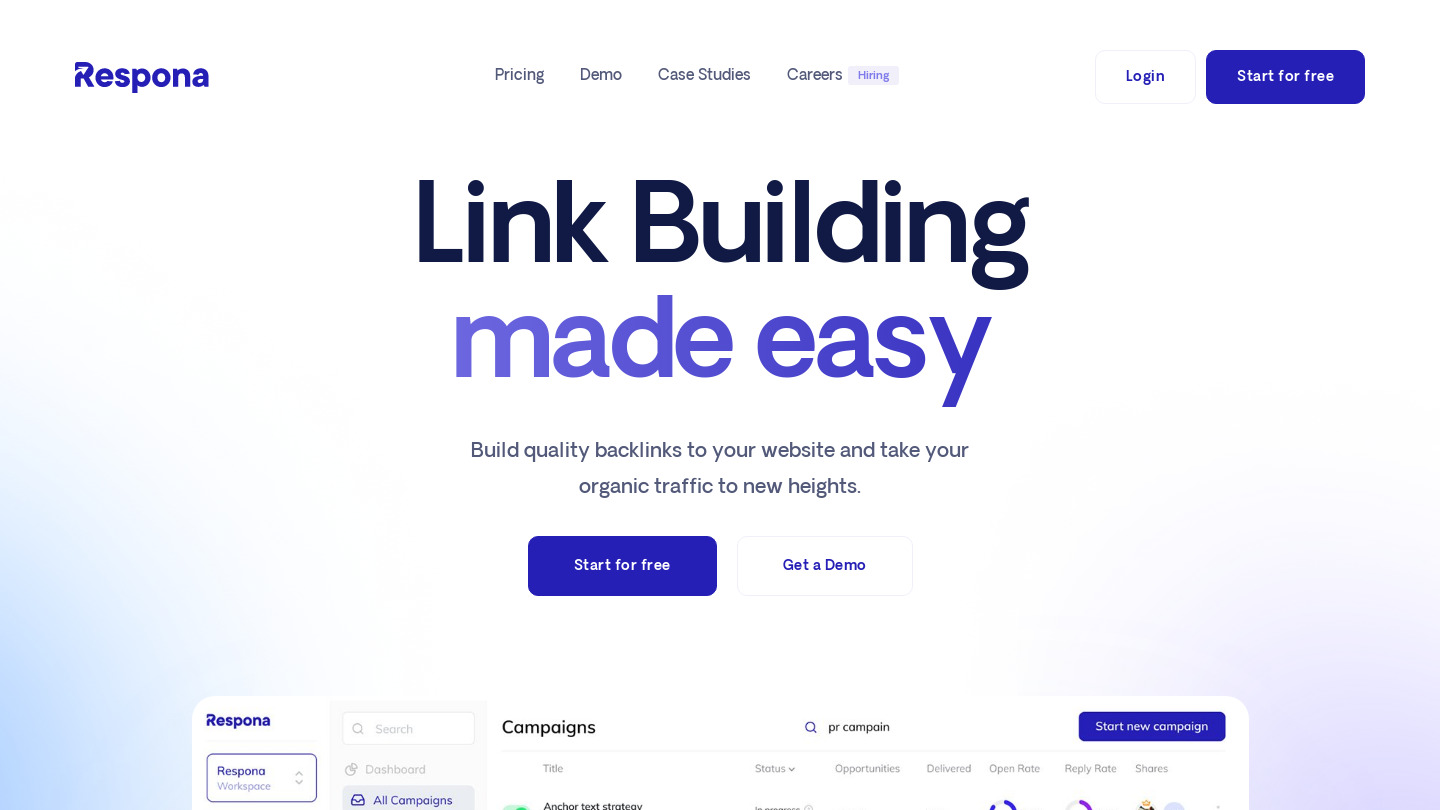 Respona is an all-in-one PR and blogger outreach tool. It's best for creating and automating email outreach campaigns focused on link-building. It also comes with email finder features, which makes it a great hunter.io alternative.
Respona creates backlink campaigns that contact sites relevant to your target audience. The whole process is streamlined, from finding content to personalizing contact with each confirmed lead.
Respona is $99/month and provides unlimited campaigns, unlimited email sends, and 250 monthly person lookups. They offer a 7-day free trial if you want to test-drive their features before committing.
#4 JustReachOut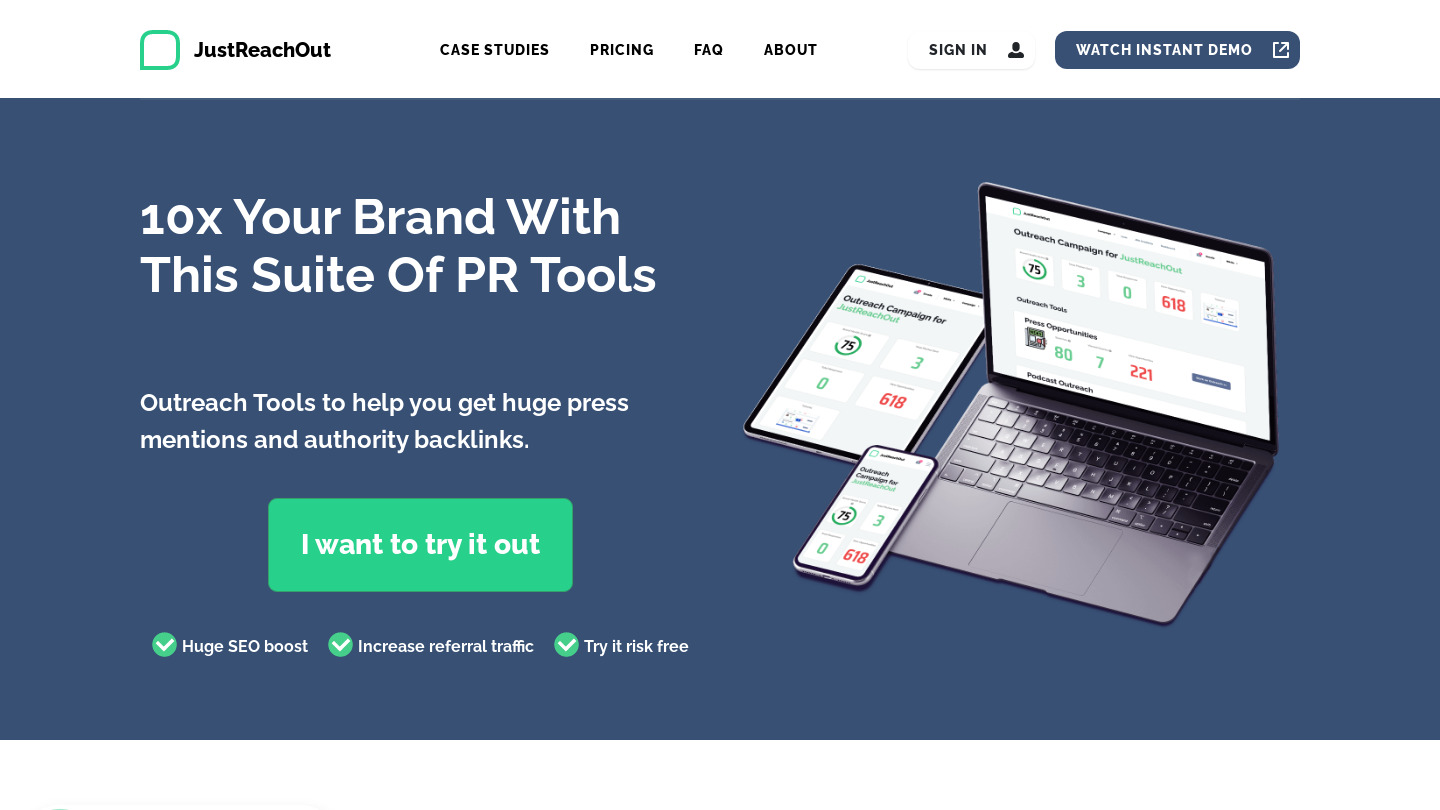 JustReachOut is good for people who are starting out because its tools are approachable and easy to use. Much like Respona, they're a comprehensive backlink outreach service.
JustReachOut offers plenty of tools that will bolster your link-building strategy. Find broken link opportunities, connect with journalists through the Press Opportunities search tool, and craft guest post email campaigns.
JustReachOut's Solo plan ($99/month) gets you 5 campaigns and 250 email sends. If you need more, there's the Simple Outreach plan ($199/month) and the Advanced Outreach plan ($399/month). JustReachOut offers a 14-day free trial on all monthly plans.
#5 BuzzStream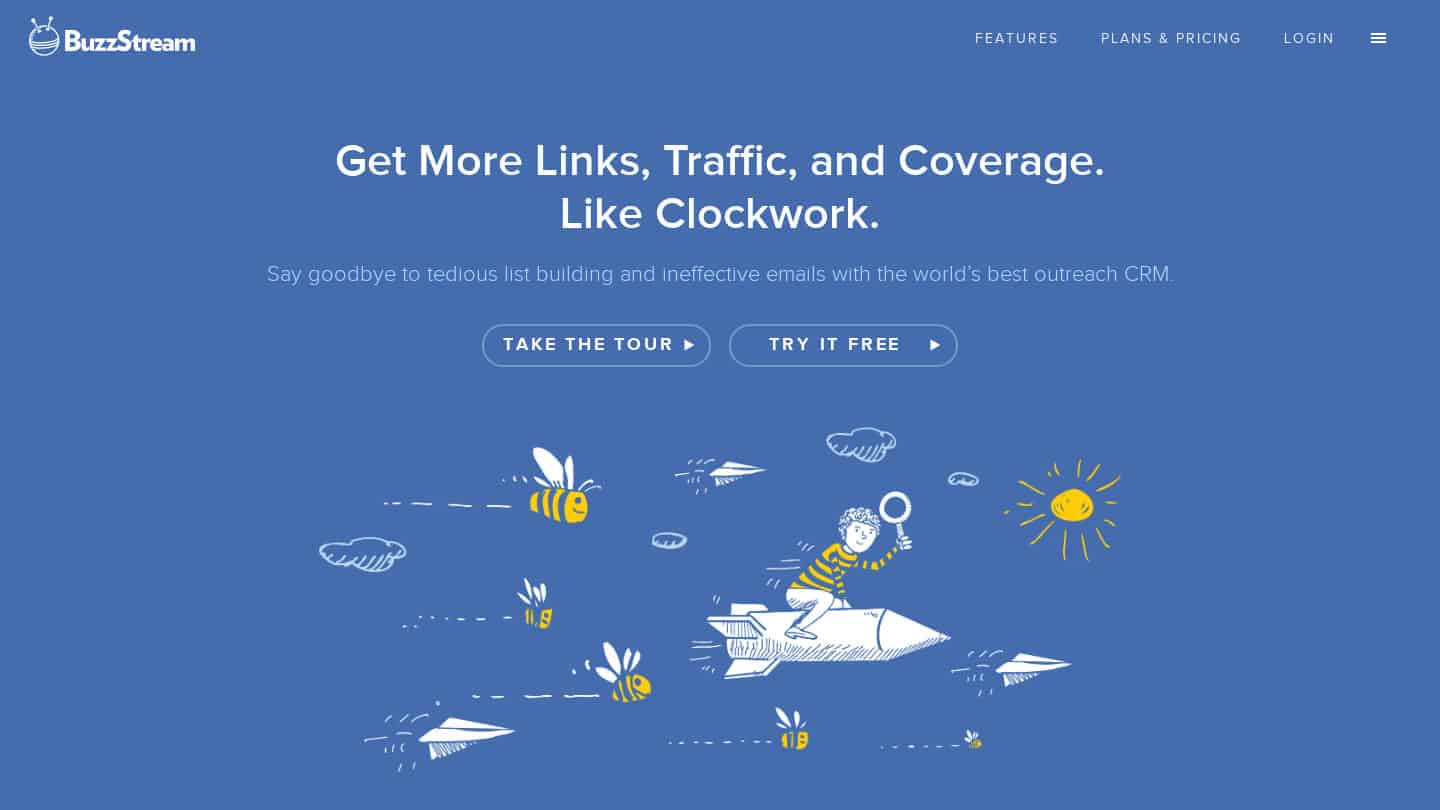 BuzzStream is a great contact management tool for influencer outreach and growing a digital PR strategy.
Build a list of high-quality press leads and send personalized emails at scale with BuzzStream's email outreach tools. BuzzStream also has prospect research and segmentation features that create effective backlink campaigns.
BuzzStream's reporting features are solid and include a range of customized report options based on your needs. You can even generate weekly reports showing backlink acquisition over time.
BuzzStream offers 14-day free trials for any of their plans. From there, plans start at $24/month and up.
#6 Prezly
Prezly is best for firms looking to engage users and increase brand awareness. With Prezly, you can distribute press releases or press pages to media contacts and house your database of PR contacts.
Tell the story of your business through Prezly's media-rich email campaigns. It provides segmentation of your contacts for targeted outreach and has a nice pitch-building feature that lets you send en masse or 1-to-1.
Prezly is a great all-in-one tool, but more advanced users might find some tools lacking. There are limited editing and customization capabilities because emails are template-based.
#7 Prowly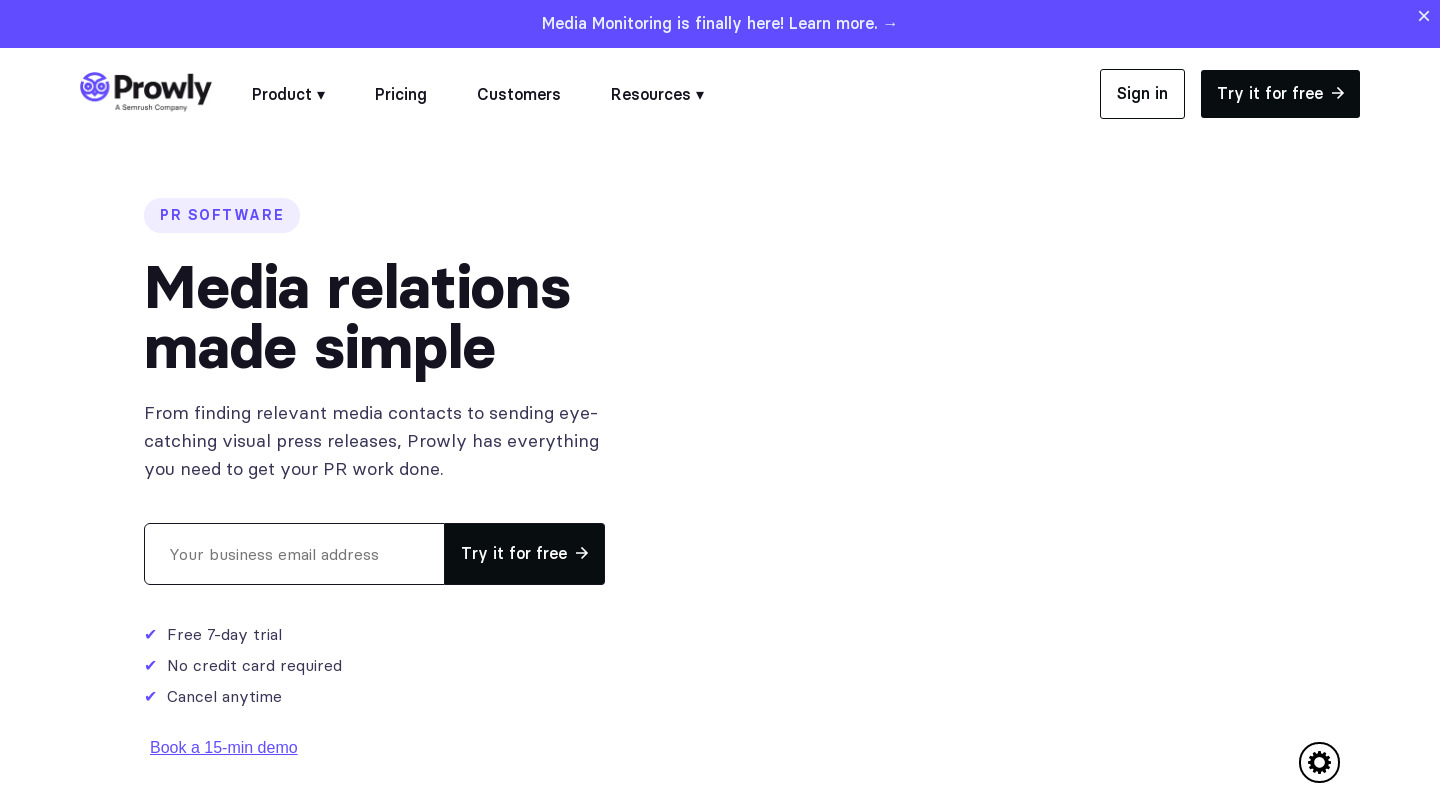 Prowly, owned by Semrush, is an all-in-one platform for PR agencies and small businesses.
Prowly has a discovery database of over 1 million media contacts with filtering capabilities to find journalists and bloggers relevant to your niche. Craft beautiful press releases and pitches for your campaigns and watch the backlinks roll in.
Prowly has a media monitoring feature that lets you track all press hits across the web to ensure you're getting high-quality backlinks. You can even filter mentions based on context, estimated mention reach, and type of website.
Prowly isn't a perfect fit for everyone. It can have a steep learning curve for new users and the initial configuration takes a very long time.
#8 Cision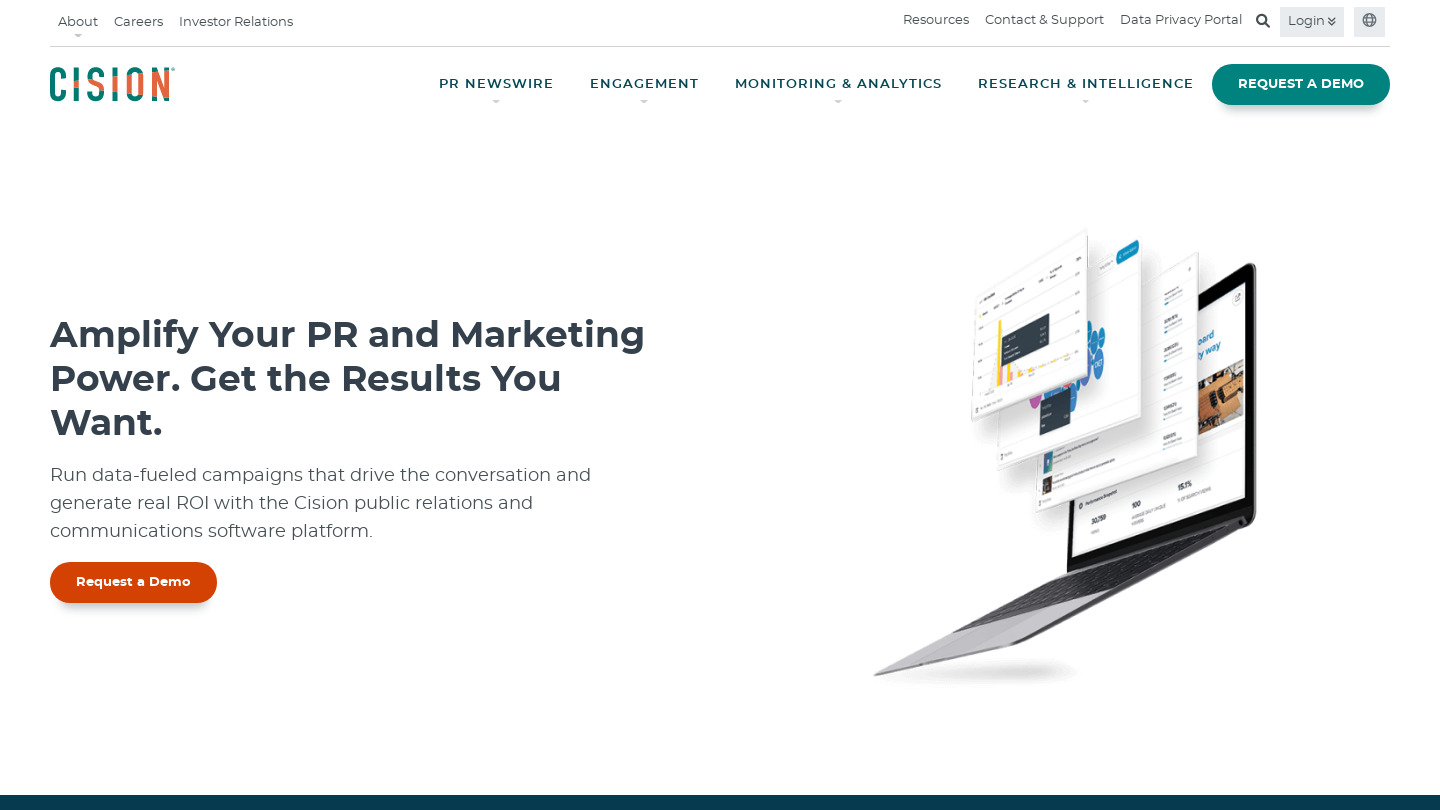 Cision is more focused on brand awareness than PR, but it offers data-fueled analysis tools that can power your campaigns.
Cision offers a discovery database of over 1.5 million contacts of social influencers, journalists, and bloggers. Streamline outreach campaigns and monitor their effectiveness with powerful reporting analysis tools.
Cision has deep data capabilities that range from competitor analysis to holistic mention reports. If all the available data is overwhelming, Cision even offers data research and actionable recommendations for your business.
#9 PressRush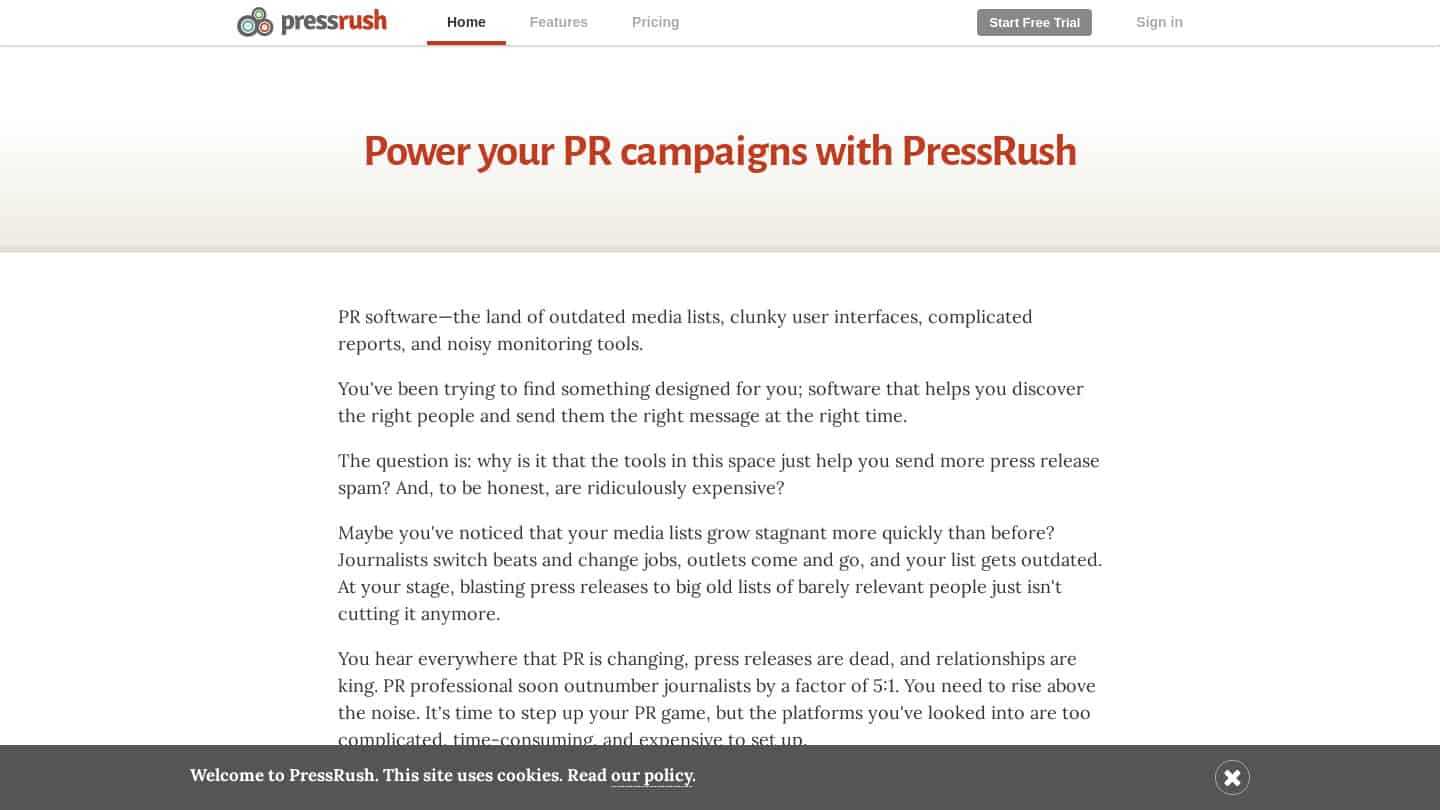 PressRush is a journalist search engine that is laser-focused on media outreach. This easy-to-use tool can help build up your media contact lists and keep them up to date.
PressRush also notifies you when a story is published with relevant search terms, making lead sourcing easier.
PressRush offers paid plans starting at $49/month for the Freelancer plan, but you can try it out with a 2-week free trial.
#10 Press Hunt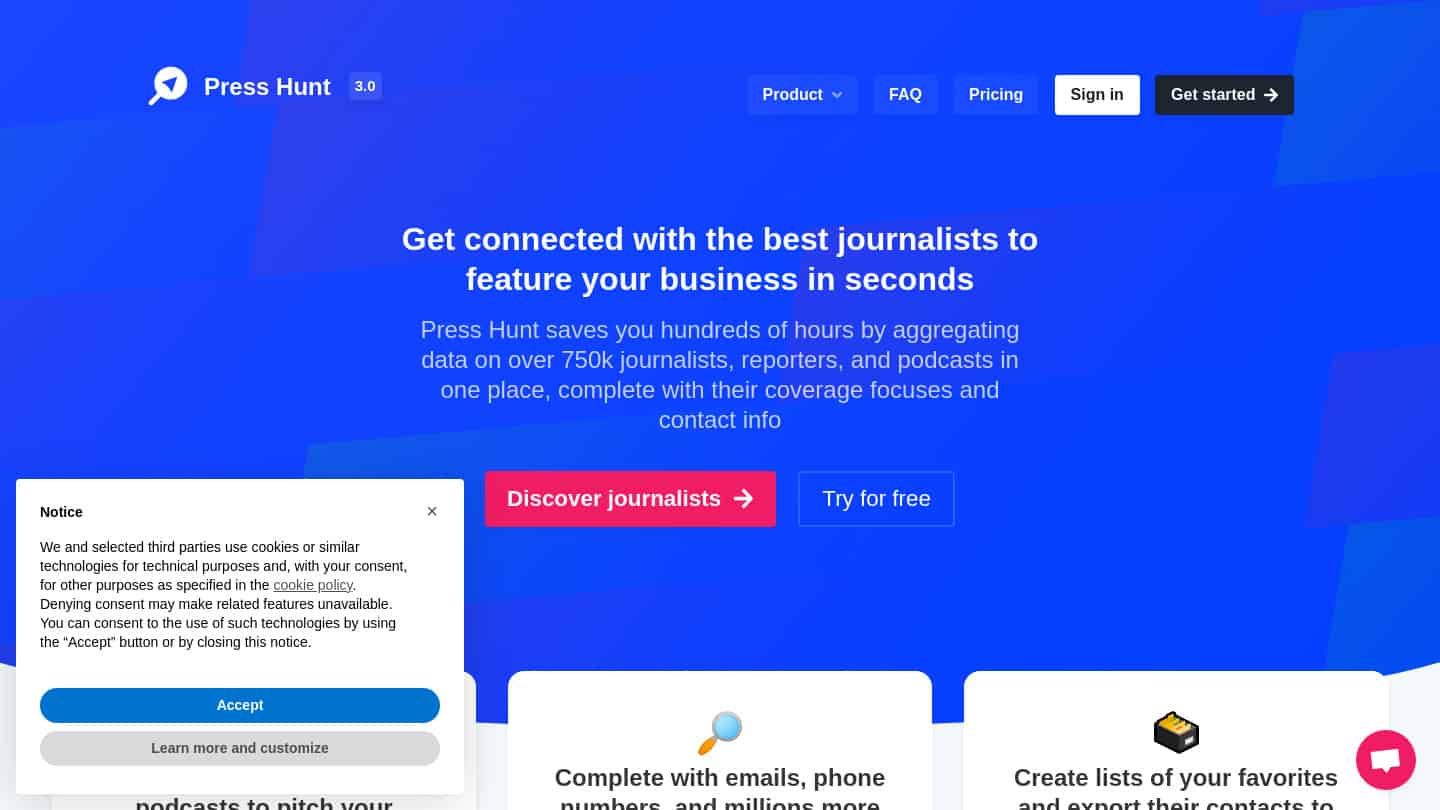 Press Hunt is essentially a pricier version of PressRush. Press Hunt has a database of over 400,000 contacts and is a great tool for businesses looking to connect with journalists and podcasters.
Press Hunt has a more modern user interface than PressRush, which makes it easy to quickly build and export contact lists for email campaigns. Press Hunt has added value with features such as a news monitoring database and press release distribution.
Press Hunt is on the more expensive end, with plans starting at $249/month.
#11 Folk App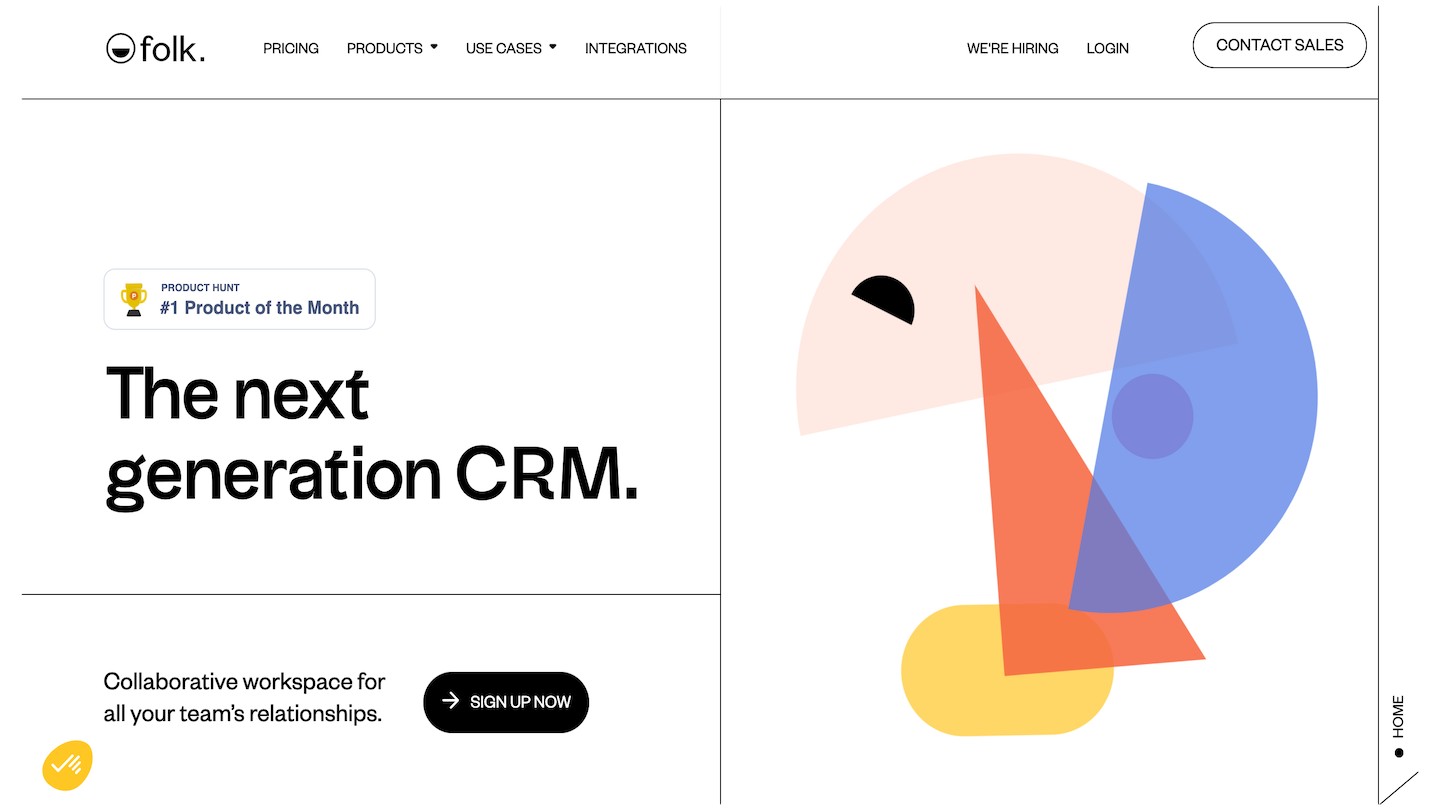 Folk is a highly customizable free CRM tool that will manage all your contacts and interactions. It's overall a great centralized workspace for teams.
Folk has great integrations with Gmail, LinkedIn, and Zapier. It automatically groups content to make networking easier and deduplicates contacts. Send out press releases or manage link-building campaigns with Folk's all-in-one tools.
Folk has a free plan that gives you 100 contacts and up to 100 messages. Their other plans are reasonably priced at $10/month for Premium and $39/month for Unlimited.
Best SEO Tools for digital PR
#12 Semrush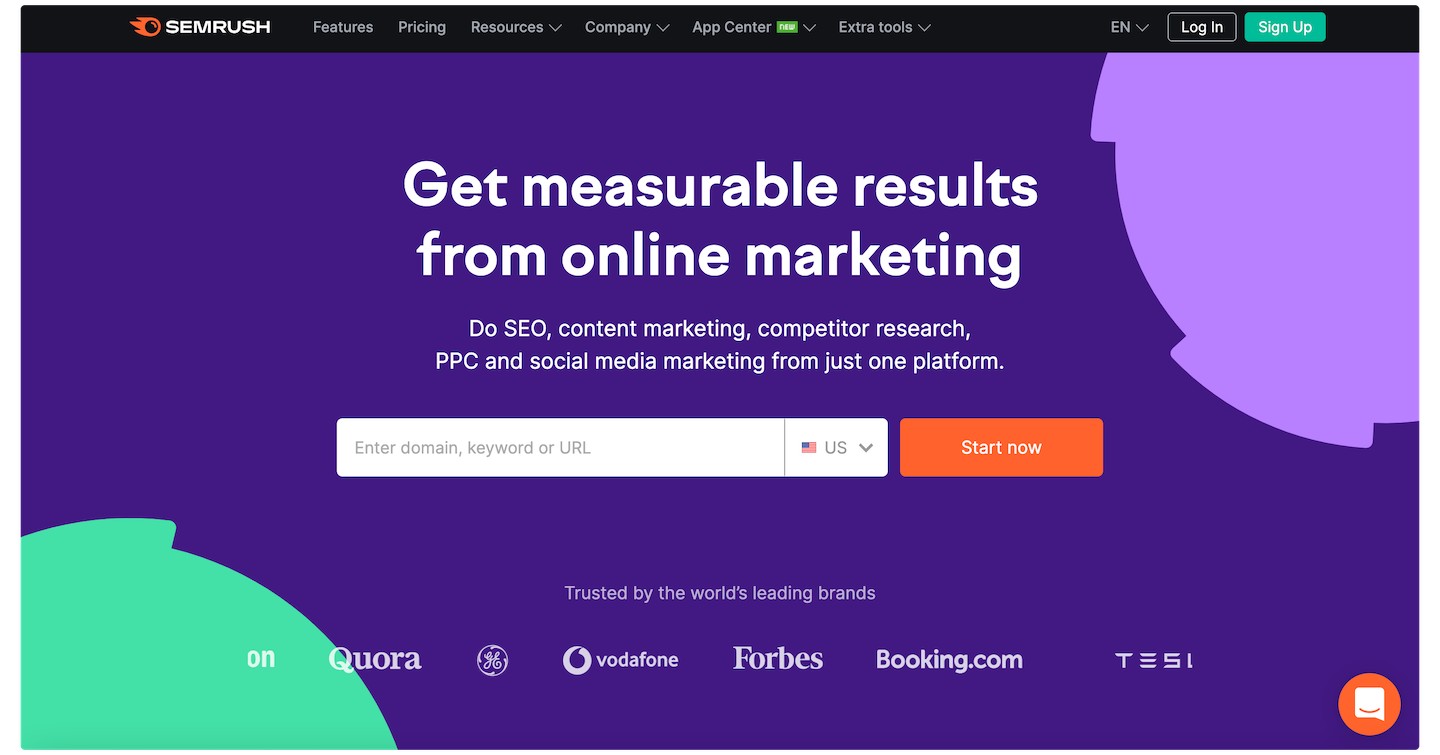 Semrush is great for keyword research to improve your site's SEO equity and learn more about your competition.
The on- and off-page SEO checker gives ideas for improving weak points and increasing SERP rankings. Semrush can analyze backlink profiles for domains and conduct SEO site audits as well.
Conduct a competitor backlink analysis or keyword analysis to get the upperhand in your SEO and backlink strategy. Semrush keyword tools also pull top-rated pages to help generate content writing ideas.
The main drawback of Semrush is the price. There is a free plan, but capabilities are limited to 10 keyword searches a day. Its lowest plan starts at $119/month and doesn't provide access to SEMrush's Content Marketing Platform. From there, Guru is $229/month and Business is $449/month.
#13 Ahrefs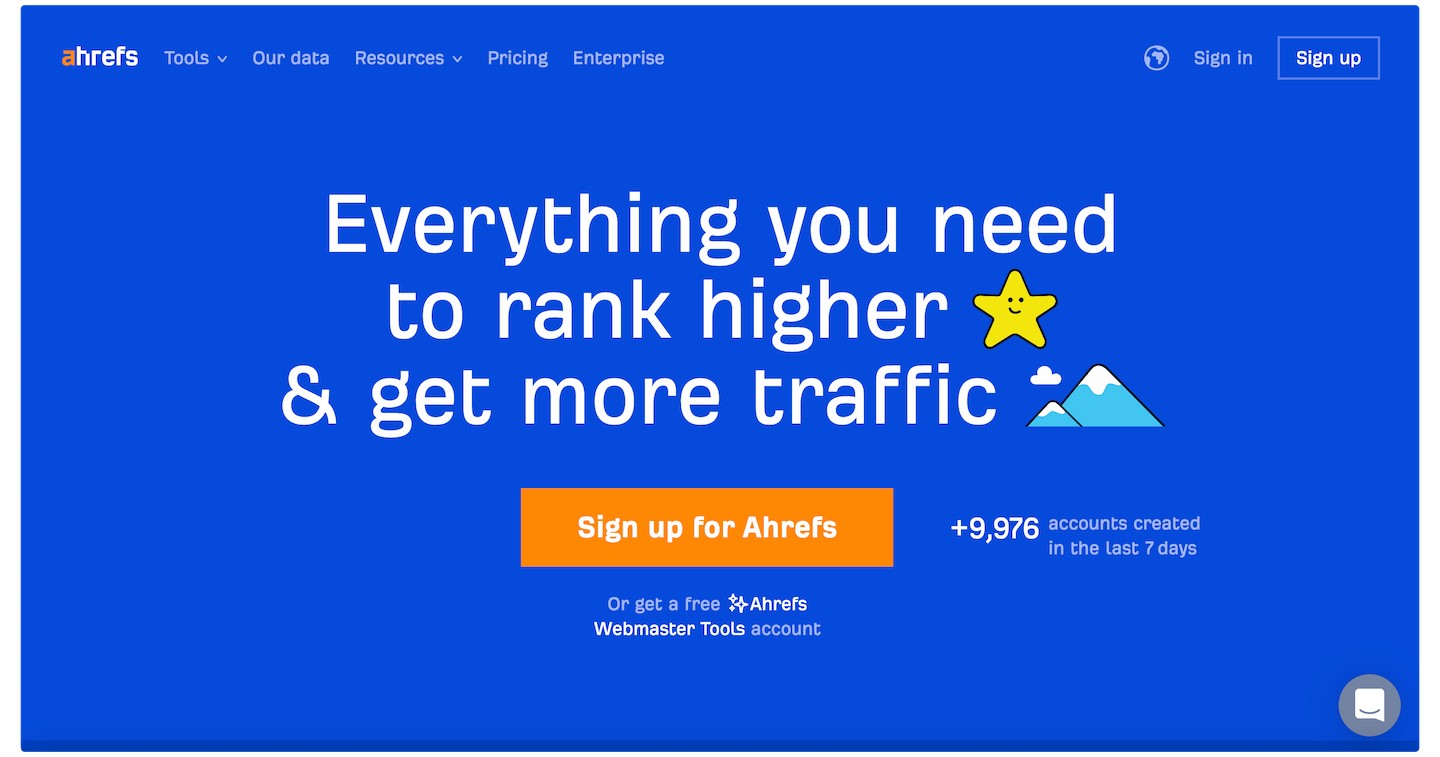 Ahrefs offers one of the best SEO toolsets to rank higher and get more traffic to your site. Its comprehensive SEO software offers site audits, rank tracking, and keyword research.
Much like Semrush, Ahrefs is a useful tool for competitor keyword and backlink analysis. It provides in-depth data about organic and paid search traffic and the backlink profile of any domain.
The Keywords Explorer features thousands of keyword suggestions and advanced SEO metrics. Ahrefs is known for its accurate and up-to-date data, so you can rest assured the volume numbers and insights are accurate.
Ahrefs subscriptions range from $99/month for Lite all the way up to $999/month for Enterprise. Ahrefs never run sales, but there is a limited free plan that gives access to the Ahrefs Webmaster Tools.
#14 SpyFu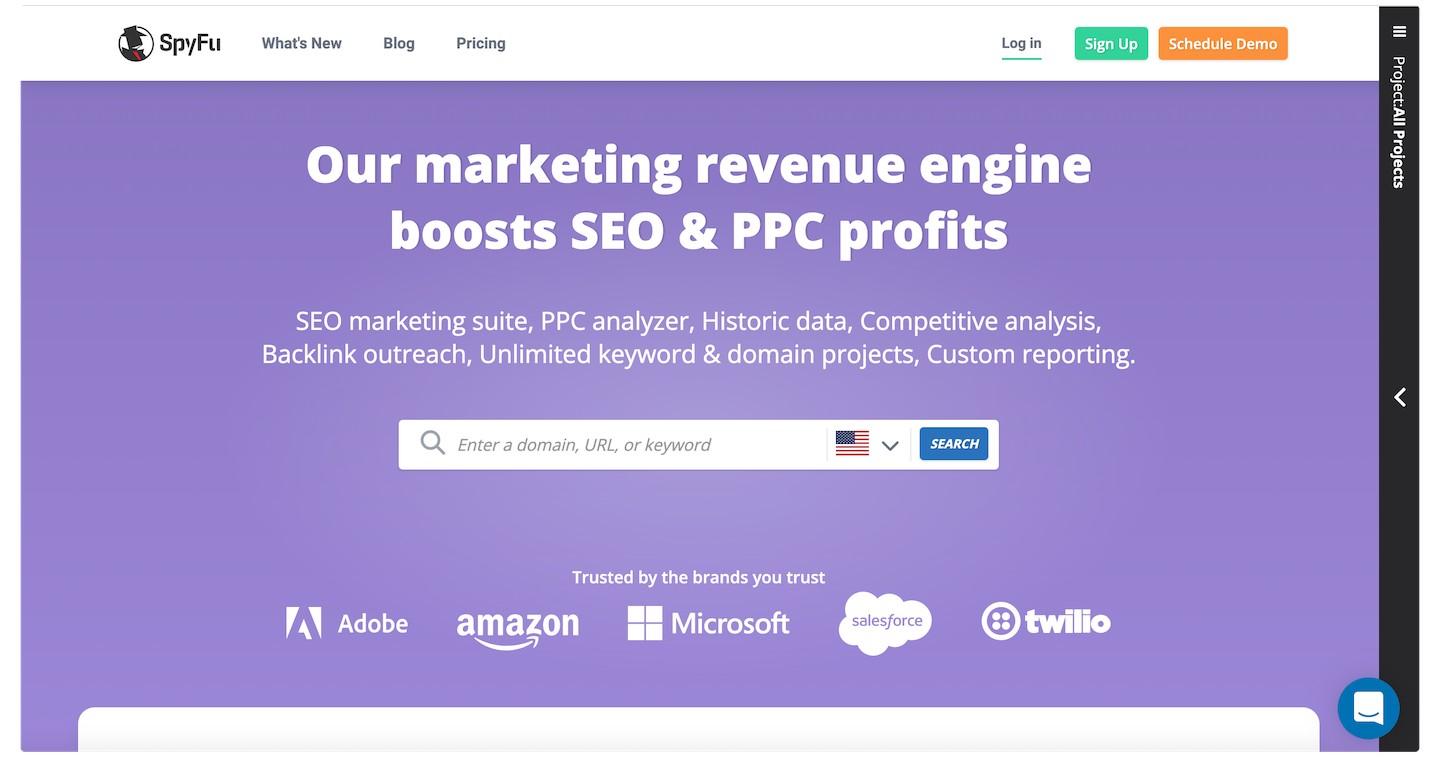 SpyFu is great for keyword tracking and creating insightful SEO reports. It monitors SEO rankings across Google, Bing, and Yahoo and provides historical data for up to 10 years.
Its competitor keyword analysis tools are great for agencies and small businesses who are looking to outrank and outperform niche rivals. You can find out every place a competitor site has shown up on Google, every PPC keyword they've ever used, and every backlink they have out there.
We love to use SpyFu when we conduct a competitor backlink analysis because it identifies affiliate links used by competitors. This feature equips you with the right insights to effectively reach out to bloggers who may give you a backlink or guest post.
Social Media Tools for digital PR
#15 RSS.app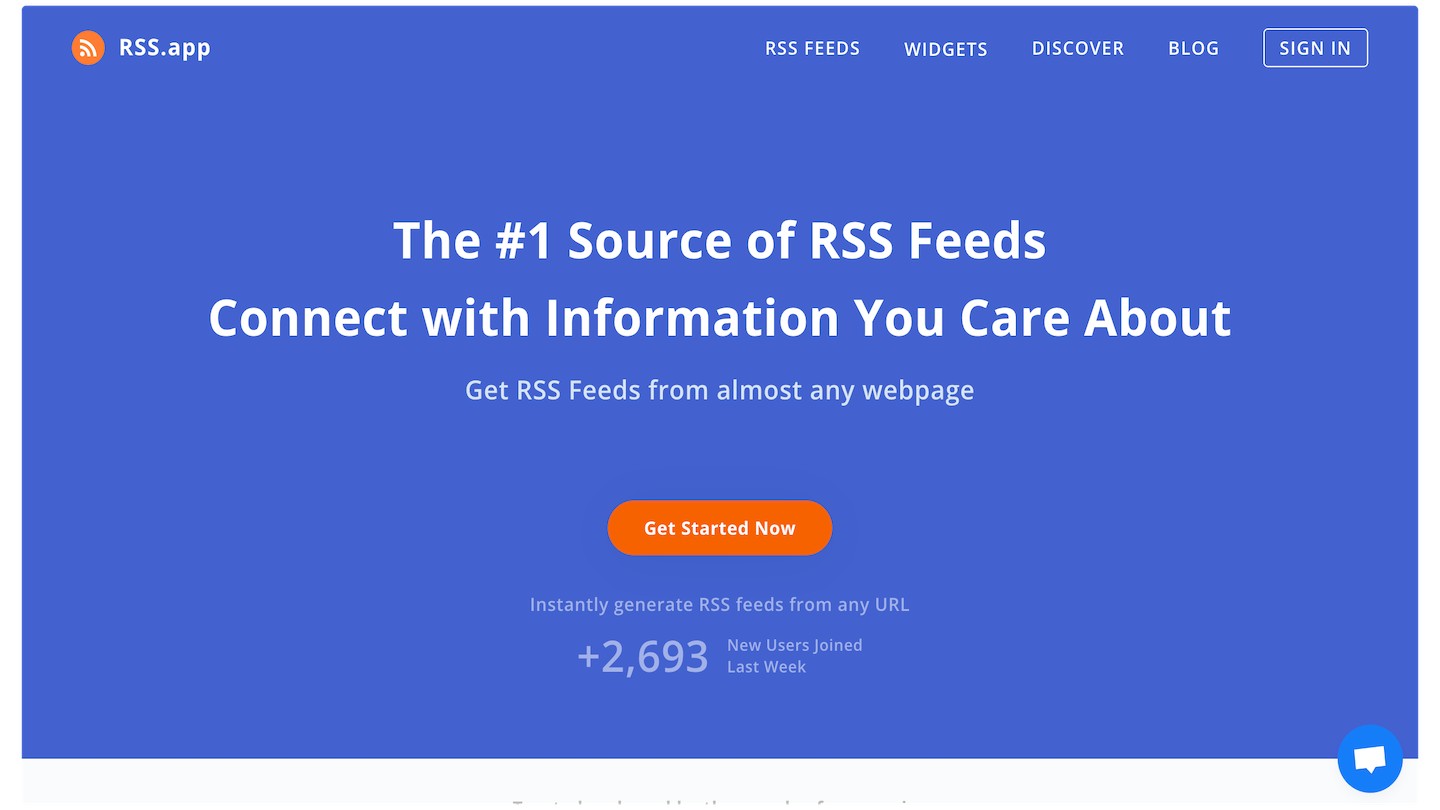 With RSS.app, you can build a feed, curate content, and set up a widget on your site, newsletter, etc. to give customers the information they want. Embedding an RSS feed is a great way of increasing brand awareness and gaining site traffic.
RSS.app is also great for personal research use. It's always a good idea to subscribe to blogs and news sites relevant to your niche. It's also a great tool that lets you investigate blog comment feeds to find relevant influencers and other PR leads.
#16 Reviewflowz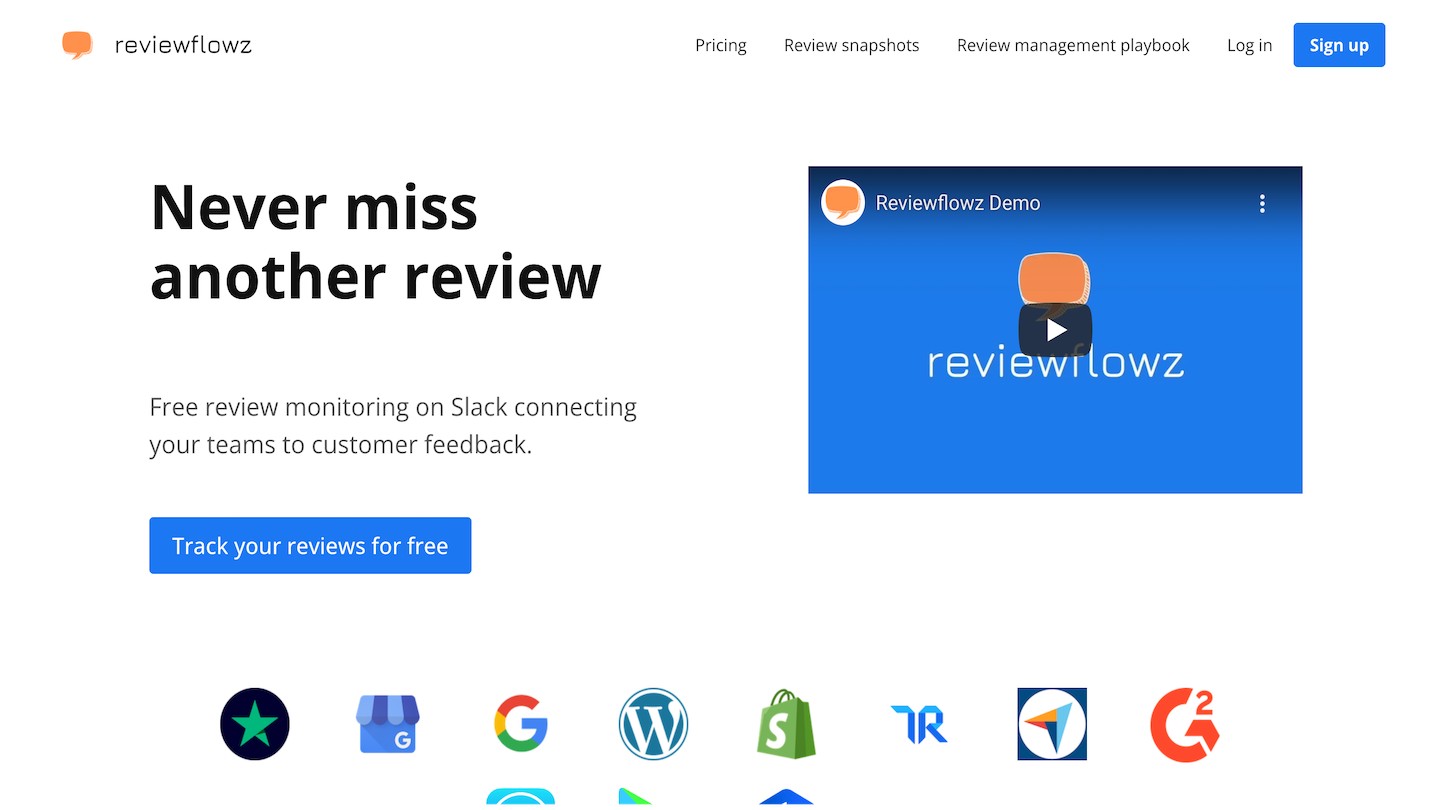 Reviewflowz monitors reviews and helps you stay on top of any feedback your company may receive. Reviewflowz feeds all your customer reviews to a public Slack channel, allowing for deep customer knowledge across teams.
Use Reviewflowz to leverage user generated content, like positive customer reviews, increase your digital presence on social media, and build brand trust. There's a really clean Twitter feature that lets you easily share positive customer reviews directly.
Reviewflowz has a free forever plan that lets you track reviews for up to two business profiles. After that, each extra business profile comes at $5 / month and the Pro plan rings in at $50/month and lets you track reviews for an unlimited amount of businesses.
#17 Meltwater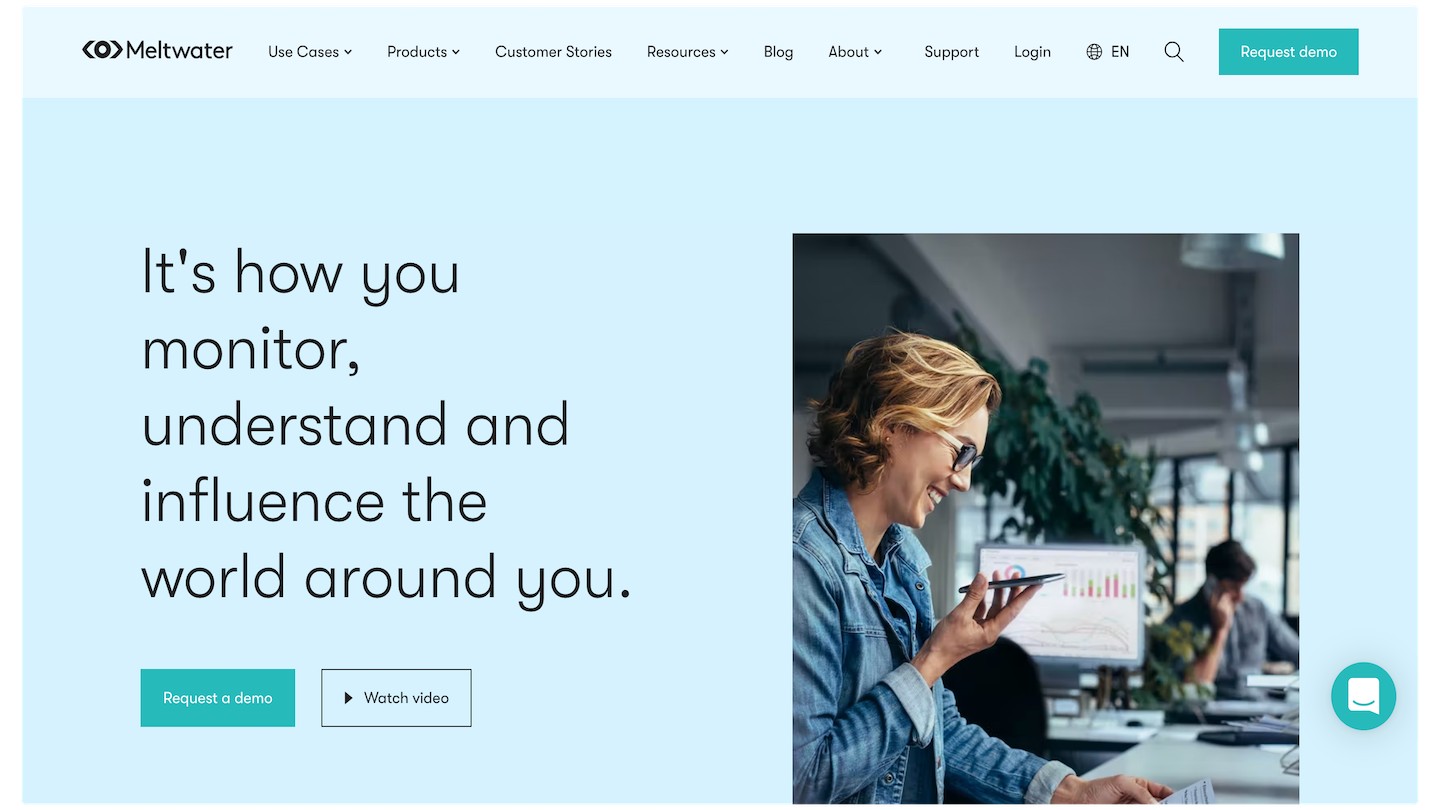 Meltwater gives you all the tools you need for media monitoring and social media management. Meltwater's social influencer marketing platform streamlines the whole process. Its global media database is useful for list building and doing personalized outreach at scale.
It's a great use case for monitoring social media mentions and taking control of your company's reputation online. You'll be on top of what people are saying with Meltwater's social listening and media monitoring tools.
While Meltwater's pricing is a bit opaque, you can book a free demo to learn more.